Reasons to move to Brazil and the best places to live.
If you tell most Brazilians (even myself) that you want to leave a stable, developed country because you are moving to Brazil, they will get surprised. In fact, often Brazilians are moving to Europe due to issues such as safety.
After the astonishment comes the question: Why do people move to brazil?
While individuals in cities with higher living standards – like Curitiba – may give you a few reasons, this will not be the case for most of the country. In fact, it is more likely that they will upfront inform you of some challenges you will face.
And challenges are plenty, as are opportunities.
Check also: Must-Read Books About Living Abroad.
In this article we will tell you:
Is Brazil a good place to live?
Reasons to move to Brazil.
Reasons to not move to Brazil
Cost of living in Brazil
Best places to live in Brazil for expats
The safest place to live in Brazil
Best place to live in Brazil for pensioners
Best paying city in Brazil for english teachers
Is Brazil a Good Place to Live?
Short Answer: It is if you earn your income in Dollars or Euros (not relying on the unstable Real exchange rates) and is planning to live in a place like Florianopolis, one of the best cities in the world for remote workers, Brazil is a good place to live. For other cases, better check the reasons to move to Brazil (or not) below.
Reasons to Not Move to Brazil
1 – How far away is Brazil…
Brazil is far from Europe or North America, and either you will spend considerable money on airline tickets, or you will see your family and friends rarely.
If you live in Europe, only a few of the major cities (mostly in Western Europe) have flight connections with Brazil. The majority of those flights depart either from São Paulo or Rio de Janeiro. If you live outside those two cities, you will need to purchase an additional domestic flight or bus ticket. The roads in Brazil (outside a few states like São Paulo) are not in the best conditions and bus rides can be tough.
Americans are luckier since prices from Brazil to the USA tend to be cheaper than to Europe.
2 – Inequality in Brazil may confuse foreigners.
And here I am not only talking about economical, but also social and cultural inequality.
Brazil is one of the most diverse countries on the planet, therefore advantages – and disadvantages – often do not apply to all states.
When we say Brazil is like this or Brazil is like that, likely we are rather talking about specific regions instead of general concepts.
Phrases like "In Brazil they horrible highways!" will sound obvious to someone living in Tocantins, but unfair to a São Paulo state resident – used to their world-class, toll-charged roads.
A similar statement applies to popular behaviors. In general, Curitibanos (people from Curitiba) are considerably more reserved than Cariocas (from Rio de Janeiro).
3 – Brazil is not a serious country
Here I may get a bit polemical, but…
The shock for most westerners in Brazil is not cultural shock per se, but rather a structural shock, be it from the legal, governmental, or even behavioral aspects.
Prices are not clearly stated anywhere; instead, there are always hidden costs and fees that you only discover after you've made the purchase. There are always signs with "prices starting at…" but that doesn't help when you don't know what they're starting at.
People are not punctual, laws are created and canceled from nowhere and with no notice…
Even with all those contrasting characteristics, the biggest reason for the shock is not the population's behavior alone. Cultural shock, in its 4 dimensions, might be heavier for non-westerners. However, the biggest challenges people question us about are the heavy bureaucracy, complicated tax system, and warped sense of urgency from public offices.
Reasons to move to Brazil
1 – Instability creates opportunities
The constant ups-and-downs of the Brazilian economy have its own idiomatic expression by the locals: Vôo de Galinha (chicken flights), due to its short-lived duration.
While this instability creates the need for safeguards like a low-risk (and often dollarized) savings account, varied investment portfolio, and multiple sources of income, it comes with few advantages.
Not everyone can protect themselves against one or two economic turmoils per decade. Therefore, after each one of them, the survivors have plenty of good-quality real estate, assets, and even companies to invest in for advantageous prices.
2 – The exchange rate is very favorable, for now.
The constant economic turmoils, especially in the last two decades, created an opportunity for people with income in foreign currency: the exchange rates.
Brazilian Reais lost nearly 70% of their value in the last decade. With this devaluation came some serious bargains, like beachfront apartments in one of the best state capitals for less than 500 dollars per month.
3 – Moving to Brazil for work might be a good idea in 2022.
Also, because of the exchange rate and the constant depreciation of the Brazilian currency, people with the ability to work for jobs that pay in foreign currency can find a sweet spot there.
Traveling abroad can be fun and exciting, but it is not always easy to get a working visa in other countries. In some cases, you may even have to send your resume to several companies until one of them decides to hire you. This can take months.
However, in January of 2022, Brazil changed its visa rules in an effort to attract more digital nomads.
One-year visas will be issued to foreign professionals who work remotely while based in Brazil. Professionals can apply for the digital nomad visa at any Brazilian consulate, presenting proof of their remote worker status as well as documents such as an employment contract with an international organization, health insurance, and proof of availability of means of subsistence in Brazil.
Check also: 10 Tips for International Students in Brazil
4 – With the local currency devaluated, you can find cheap beach houses for sale in Brazil.
With the above-mentioned favorable exchange rate, and the recent easing of procedures to purchase real estate, some parts of Brazil are becoming attractive for those seeking a sunny place to escape from the north-hemisphere winter.
Foreigners have become increasingly interested in purchasing beachfront properties in Brazil since the 2014 World Cup. Prices are still very reasonable, and there are some excellent opportunities available.
Purchasing a beach house in Brazil is a popular option for those seeking a warmer climate, less expensive real estate, and an easy path to land ownership.
Brazil is one of the world's most popular summer destinations. Flight prices from Europe to Brazil are quite high during the summer, when most Europeans take their vacations because everyone wants to escape the winter cold. However, if you purchase a beach house in Brazil, you will be able to visit it anytime at a fraction of the cost. It's like getting two airplane seats: one for your flight to Brazil and another for your flight back home!
In fact, if you live in London, buying a beach house in Brazil would be less expensive than renting an apartment in London during the same period!
To buy a beach house in Brazil is also an attractive idea for pensioners and retirees, which have an additional advantage, mentioned below.
Besides real estate, there are some basic items like water or garbage collection that really surprise people about how cheap is Brazil in some aspects.
5 – Private hospitals in Brazil are frequently of world-class caliber.
Brazil has a universal healthcare system (SUS). Its quality, however, is questionable when compared to international standards.
The same does not apply to private healthcare services in metropolitan regions like São Paulo or cities with high-standard medical universities, like Ribeirão Preto.
The city of São Paulo alone has 2 hospitals among the 100 best in the world.
Brazilians often will say that private healthcare is expensive – especially when considering the local reality – but compared to similar standards abroad, the prices are considerably lower. The cost of giving birth at Hospital Albert Einstein (the 38th best hospital in the world) is less than four thousand dollars, compared to the 32.140 dollars estimated by Mayo Clinic.
Cost of Living in Brazil
1 – Cost of education in Brazil
The widespread middle-class habit of sending kids to private schools may be a surprise, especially for Europeans used to decent public educational systems.
Brazil also has a public education system with national coverage. But the quality is truly awful (with few exceptions, like schools kept by research centers or armed forces).
It is enough to say that Brazil is among the 10 worst countries in the PISA international ranking.
There are also safety concerns, with many schools harboring gangs and used as recruitment fields for criminal organizations.
Given the near-necessity of sending children to private education, expatriates (there are six expat types, discover yours here) must consider those costs. Ideally, education possibilities should be researched in advance (Colligere Expat Consultancy can help you with it).
Another surprise may arise from the lack of vacancies in some private schools and the application of admission tests due to the high demand.
2 – Health
The considerations in this point are very similar to the ones regarding education.
Brazil has a free-of-charge and universal healthcare system, but unless you live in cities with high-quality public medical schools, you would be taking additional risks relying on it.
The SUS (Brazil public healthcare system) lags far away from similar systems like the British NHS – which is understandable considering the wealth differences between Brazil and The United Kingdom.
With an ample offer of planos de saúde (the local version of healthcare insurance operators), foreigners moving to Brazil should look for one with good local coverage and reviews.
3 – Security (The Most Crucial Point When Moving to Brazil)
Unless you lived in a war zone like Iraq or Somalia, it is unlikely that you ever imagined spending money on electric fences, infrared movement detectors or even hiring armed guards for your house or ranch. In Brazil, if you live outside a guarded apartment block in a metropolitan zone, it may be the case.
On the other hand, if you live in a closed apartment block, most of them have fees (taxa de condomínio) to pay for the security and conservation of the common areas.
Additionally, expatriates with children should consider the costs of private transportation to and from schools in big cities. Rarely is responsible to let them go alone.
The Best Places to Live in Brazil
Hopefully, the extra costs listed above were not enough to make you give up moving to Brazil. Now it is time for some good points. Starting by the best place places to live in Brazil, according to your stage in life.
1 – Best places to live in Brazil for expats
If you are looking for professional opportunities allied with an entrepreneurial environment and leisure possibilities, coastal cities like Florianopolis – the capital of Santa Catarina is the place to go for Digital Nomads and technology entrepreneurs – and Santos comes first in the rankings.
They have the additional benefit of living standards better than huge cities. However, in sectors like finance, banking and services it is unlikely to escape from the duo São Paulo-Rio. We wrote another article to solve your doubts about whether São Paulo is safe.
2 – The Safest Place to Live in Brazil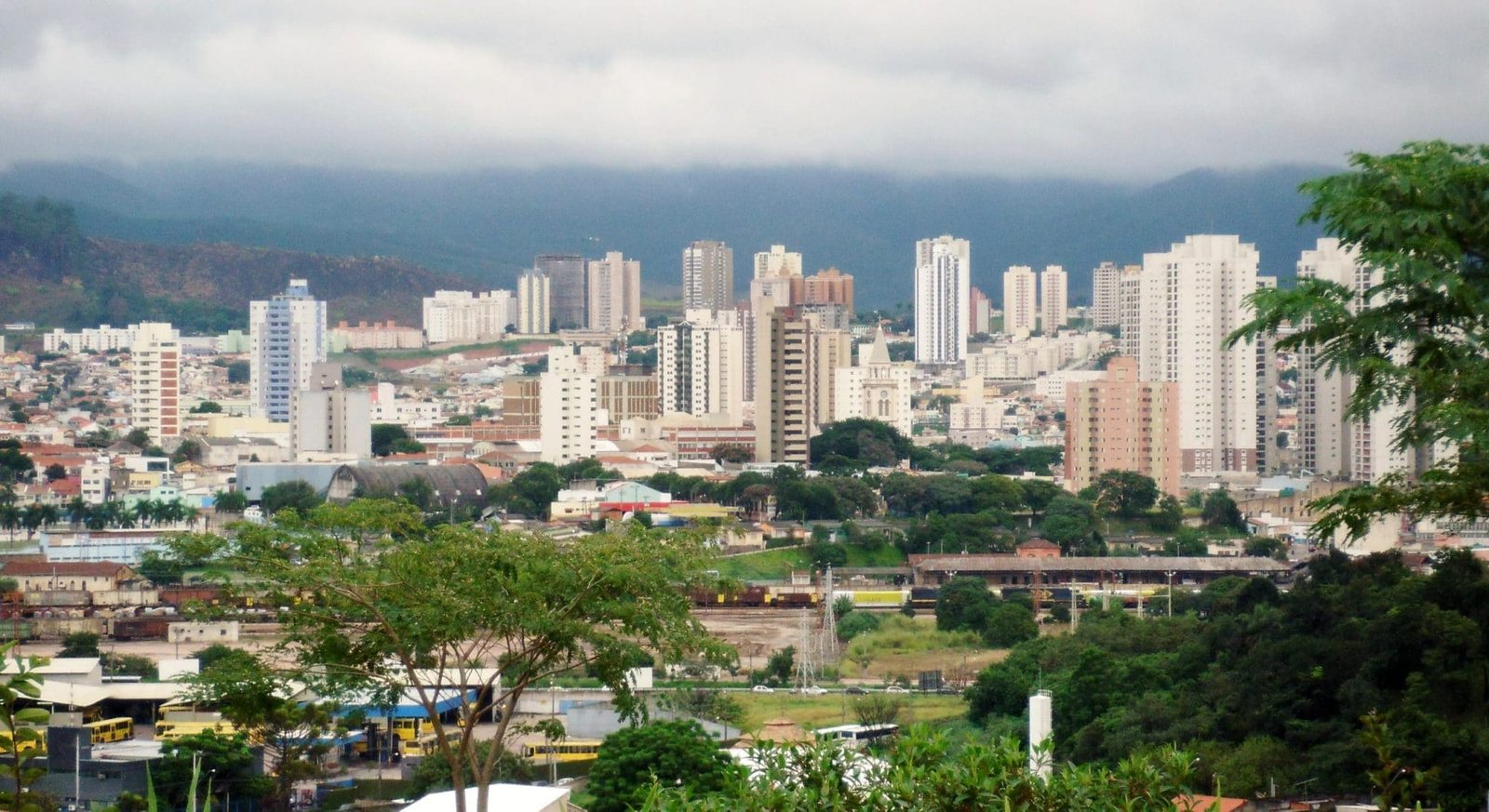 Sao Paulo is the safest place to live in Brazil. Remember that there is both a state and a city with this name. The city is the capital of the state, which has a safe and developed countryside. Families with working adults will find their place in cities like Ribeirao Preto or Jundiai. They are close to the economical center of Brazil.
Their plus?
The price of an apartment in a good neighborhood in São Paulo (capital) is similar to a comfortable house there in the countryside. They are also safer, with a cleaner atmosphere and have cheaper schools.
3 – Best place to live in Brazil for pensioners
Curiously, the same cities that top the list for young professionals are also the first here: Florianopolis and Santos. In the ranking made by the portal Envelhecer Sem Vergonha, completing the top 5 are Porto Alegre (capital of Rio Grande do Sul state), Niterói (Rio de Janeiro state), and São José do Rio Preto (São Paulo state). All of them have good scores in terms of quality of life and health services.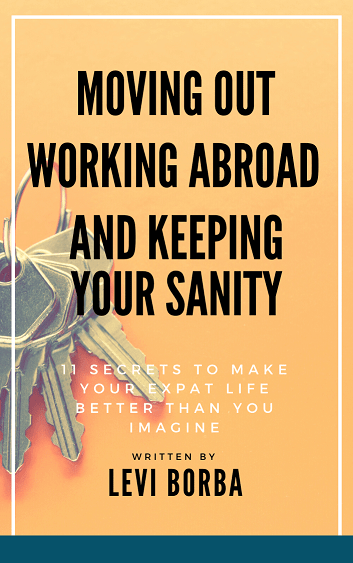 4 – Best paying city in Brazil for english teachers
Brazil is a very diverse country, and the pay rates vary greatly depending on where you work. Cities like São Paulo, Rio de Janeiro, and Florianopolis are three of the best paying cities in Brazil for English teachers.
According to Glassdoor, the average salary for a native or certified English teacher in São Paulo is $2300 per month. This is far more than most Brazilians earn.
But where do most expats live in Brazil?
The answer is easy: the majority live either in São Paulo or Rio de Janeiro. Below you will discover in which parts of these cities they live.
Where Do Expats Live in Sao Paulo
The city of Sao Paulo has over 12 million inhabitants, and it is the third-largest metropolitan city in the world. As such, it has many different neighborhoods and districts that suit a variety of lifestyles. Some of the most popular areas for foreign residents are Jardins, Itaim Bibi, and Vila Madalena.
Vila Madalena
This neighborhood is known as the bohemian district of Sao Paulo. It is popular with expats who are looking to live a more artistic lifestyle and be surrounded by like-minded people. The neighborhood also has a large number of bars and restaurants, which makes it popular with younger expatriates.
Itaim Bibi (a favorite of American IT professionals moving to brazil).
This area is one of the most affluent districts in Sao Paulo and attracts visitors who are interested in high-end shopping, dining, and nightlife. The district also has many modern buildings, reflecting its more recent development status compared to other neighborhoods such as Vila Madalena.
Jardins
This area contains some of the best real estate in the city and caters to those who have a higher budget. Jardins is located in the west zone of Sao Paolo and includes Avenida Paulista, which contains many museums, shops, and theatres.
Where Do Expats Live in Rio de Janeiro
Rio de Janeiro is a city that attracts many expatriates. Some are here for the climate, for the beaches, or because of corporate headquarters located there. Most of them will live in southern districts, like Ipanema, Leblon, Barra da Tijuca or Copacabana.
Ipanema and Leblon
These two neighboring districts are probably the most well-known in Rio de Janeiro. They are home to some of the most beautiful beaches in the world: Ipanema and Leblon.
As a result of this beauty, they have become extremely popular with expatriates, especially Americans and Europeans. The reason is simple: they offer a unique lifestyle. You can walk or jog near the beach, go biking along the lake or have lunch at one of many restaurants overlooking the sea.
The apartments tend to be luxurious and spacious, making them ideal for families, especially if you work in Rio's South Zone: Barra da Tijuca, São Conrado, or Jardim Oceânico.
Copacabana
If you want to be closer to downtown Rio de Janeiro, Copacabana is an excellent choice. The neighborhood has had its ups and downs over time but it has now been revitalized by a series of projects for the Summer Olympics and the FIFA World Cup that Brazil hosted.
Why Do People Move to Brazil
1st: Because Brazil is relatively unstable. This means opportunities.
2nd: The exchange rate is very favorable, for now. Your dollars or euros will buy more for less.
3rd: Moving to Brazil for work might be a good idea in 2022.
4th: With the local currency devaluated, you can find cheap beach houses for sale in Brazil.
5th: Private hospitals in Brazil are frequently of world-class caliber.
Should I Move to Brazil?
The conclusion to this article about moving to Brazil is: if you considered the Pros and Cons above (and have an income in foreign currency), and this large country still attracts you, yes you should!
The idea of a foreigner leaving his country and moving to Brazil may surprise Brazilians more than other nationalities.
In part, due to self-depreciation, in part due to an idealization of life out of their own country made by telenovelas.
Brazil has a continental size and continental contrasts. The idea of moving should balance with a careful provision for the additional costs (namely: education, health, and security) and particular characteristics of each region. While northern regions are rich in natural gifts (with some of the most beautiful places in Brazil to take pictures), the southern portion tends to have better standards of life and infrastructure.
Overall, there will be a region in Brazil matching your current professional needs and stage in life. With favorable exchange rates and recent turmoils, there are plenty of investment opportunities, affordable real estate, and business possibilities.
What are your thoughts? In your opinion, is Brazil a good place to live? Is there any other cost you think people should consider when moving to Brazil? Are there any other reasons you know about why do people move to Brazil?
If you enjoyed this article about moving to Brazil, we also recommend:
Is Rio de Janeiro Safe? The reality about how safe is Rio de Janeiro is not what you imagine.
The 8 Safest Big Cities in the US Right Now
Author: Levi Borba, founder of Colligere Expat Consultancy, former RM specialist for the world´s greatest airline, co-founder of Nearby Airport Hostel Warsaw, and author of the book Moving Out, Living Abroad and Keeping Your Sanity. You can check some of his articles here.