Digital nomads have the luxury to roam around the world, since they work remotely and can move from one country to the other for a few months as tourists, without the need to pass through each immigration office. One of the countries worth visiting for digital professionals is Japan. For this reason, we published this Japanese Visa application guide.
Now that Japan has reopened its doors to travelers, it's crucial to know what the requirements are for entering the country, especially in applying for a visa.
Japan is known for having one of the worst work-life balances among all countries, but since you are a digital nomad or remote worker, that should not be a problem.
Why Japan?
Why should you visit Japan as a digital nomad? There are plenty of reasons for that and here are some of the top ones.
Rich Culture and History
For starters, Japan is one of the oldest countries in the world. It's rich in culture and history. If you would like to immerse yourself in a culture that is distinctly different from yours then Japan should be on your bucket list. It is also one of the best countries in the world in terms of education, and japanese nationals are highly qualified in sectors like robotics and aerospatial technology.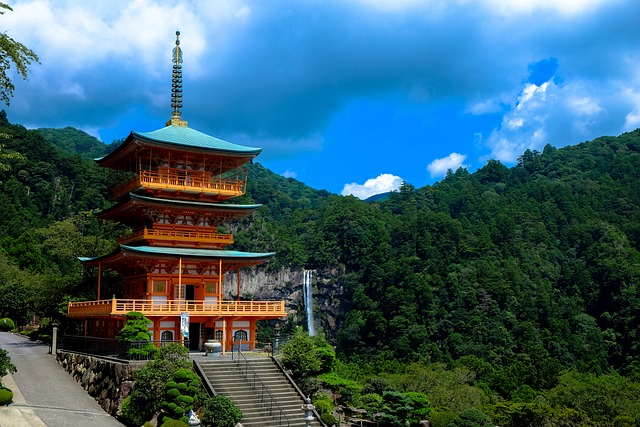 Food
If you are a foodie then Japan should definitely be on the top of your list. Japanese cuisine is one of the most refined in the world and the best place to experience Japanese cuisine is its place of origin.
The Architecture and Scenery
Japanese architecture is also something that is worth seeing in person. They have temples, pagodas, gardens, and shrines that are unlike anything else that you can see anywhere.
Japan also has some stunning natural scenery, the most famous of which is Mount Fuji.
It's Safe
Safety is also another reason why Japan is worth visiting. It is one of the safest countries in the world. In 2020, the crime rate in Japan was at 0.25 per 100,000 population.
If you want a place where you can continue with your activites and have peace of mind, then Japan is a good place to be. It's like Singapore, which is another safe country in Asia.
The Services You Need for Your Activity Are There
As a digital nomad, you are dependent on the services of the country where you are staying. If the power there is spotty or the internet connection is slow then you can forget about being digital and you're just left there as a nomad.
You will not have that kind of problem in Japan. The services there are some of the best in the world as you would expect from a first-world country.
It's Clean
Have you heard about the Japanese fans who stayed after the match to clean the stadium in the opening match of the 2022 World Cup in Qatar? That demonstrates how cleanliness is a part of Japanese culture. If they're willing to clean a stadium in a foreign country then you can just imagine the effort they pour into keeping their own country clean.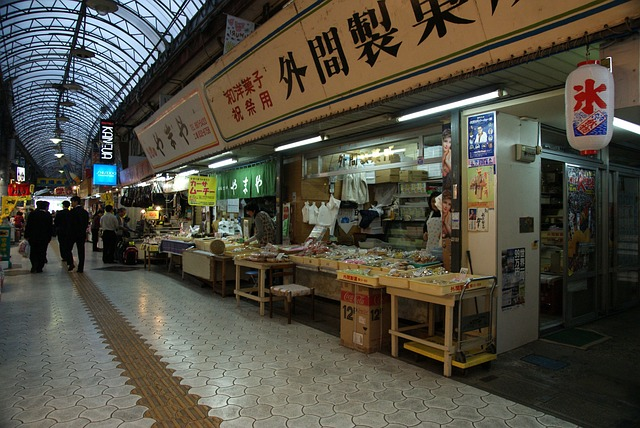 Getting a Visa for Japan
Japan is a great place to visit if you're a digital nomad. The next thing to figure out is how to get there, what are the visa requirements, visa exempt countries and required documents.
Do You Need a Visa?
The first thing to determine when you want to go to Japan is whether you need a Japan tourist visa. Foreign nationals of some countries do not need to get a visa for short stays in the country. Click on this link to check the list of countries that are exempted from the visa requirement.
Documents and Translations
If your country and nationality do not belong to the list, then you will have to submit a visa application (likely a single entry visa). As a digital nomad, you could probably get a non-working visa or maybe a tourist visa before entering japan. There is an online application form for that (more below).
Here are the requirements for a visa application:
● Valid passport
● Visa application form
● Color passport photo
● Certified copy of your birth certificate
● Marriage certificate
● Proof of financial ability
● Tax return
● Schedule, business or tourism purposes, and travel plans for the trip
Documents that are not written in Japanese or English must be supported by a certified Japanese translation for them to be acceptable.
There are many Japanese translation services that are available online. However, it is best to deal with Japanese translators from experienced language platforms since they are likely to have handled similar translations in the past.
Here are some platforms where you can find Japanese translators:
● Tomedes
● Upwork
Take note that not all of these platforms are the same. Tomedes for example is a dedicated platform for translators, while the other sites also cater to other types of tasks.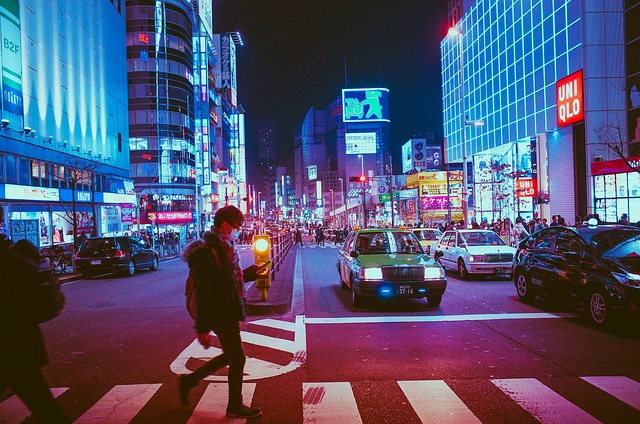 Visa Application
For the visa application process, the first thing you need to do is to get a copy of the application form. Make sure that you complete the form properly.
Once you have completed the form, you can contact the Japanese Embassy or Consulate in your area to make an appointment or any other visa related inquiries. Gather all the needed documents and then submit them to the Embassy.
How Long Does the Process Take
The visa application process will usually take five working days from the day after the application has been received. So, if you are planning on making a trip, you need to take that processing time into account.
It's definitely worth visiting Japan and if you're a digital nomad, it's one of the countries where you can continue your activities while you are having a fun time.
Everything that you need for your digital nomad life will be there during your stay in Japan. The difficulty of getting there depends on which country you are from and if you need a visa, then you may need Japanese translation services to help you.
---
If you enjoyed this article with about the Japan visa requirements, here are a few other reading suggestions for you:
Our World Guide of Best Places to Expatriate
The Best Cities for Remote Workers This Year