The Top 12 Countries with the Best Education Systems
---
There is one thing that drives the world's greatest economies. It's not global firms, infrastructure, or technology. It is their population's average skills. The greatest economies are often the best countries for education.
Some folks use the term "human capital". In reality, it is about using the knowledge that is in books, minds, and masterpieces to help us improve our skills. Skills like problem solving, which despite being essential for multiple career opportunities, are often neglected by primary and secondary schools. Investing our time and money into ourselves and into other people is what it is all about.
When we learn new skills, we become more productive. When we learn new skills, we become better problem solvers. It increases our quality of life in the long term.
There are many ways to define the best countries for education in the world, and in this article, we will analyze 4 different rankings and compile a list blending them.
PS: if your plan is to become a doctor, check our special article about the costs and benefits of medical studies abroad.
The Rankings Used to Define the Countries With Best Education
There are four different rankings that we will use to figure out which countries are best for education in the world. By doing that, we will look at a lot of different things, like how these countries are set up for higher education, how much it costs to live there for students and professionals from these countries, and so on.
The first ranking used is The Human Capital Index, elaborated by the World Economic Forums. It considers 130 countries to see how well they are developing their human capital on a scale from 0 (worst) to 100 (best). It comprises four sub-indexes: capacity, deployment, development, and know-how.
The other is the PISA, a ranking compiled by the OECD. It measures how well 15-year-olds can use their knowledge and skills in reading, math, and science to solve problems in the real world. Since 2000, PISA has involved over 90 countries and more than 300,000 students from all over the world. The latest results are from 2018.
The 3rd ranking is the "Webometrics Ranking of World Universities", an initiative of the Cybermetrics Lab, a research group from the CSIC, the largest Spanish public research body. They analyzed and ranked 31097 universities all over the world according to web presence, visibility, and access.
The Cost of Living Index by Country in 2021 is the fourth rank we'll analyze. Numbeo, the world's largest database of costs, compiles it. It is a crowd-sourced database with information about the cost of living around the world, including housing indicators, healthcare, and many other things. The countries at the top of their list have lower costs, something crucial for students living abroad. Here, we used the cost-of-living considering rent, because students often have to pay for their places.
We already used the Cost of Living Index in another of our articles, to define the best places to retire in Europe.
Which Country Has the Best Education System?
If we consider only the PISA ranking (which compares high-school systems), then we have these top 10 (not including territories like Macau):
Mathematics: China, Singapore, Taiwan, Japan, South Korea, Estonia, Netherlands, Poland, Switzerland, and Canada.
Science: China, Singapore, Vietnam, Estonia, Japan, Finland, South Korea, Canada, Taiwan, and Poland.
Reading: China, Singapore, Estonia, Canada, Finland, Ireland, South Korea, Poland, New Zealand, and Sweden.
On the other side, if we consider the Webometrics university rankings, the figure is distinct. The top 10 are the USA, the UK, China, Germany, Canada, Australia, Italy, Spain, France, and Japan. Together, these countries have the vast majority (76%) of the most renowned universities in the world.
The other two rankings, the Cost of Living Index from Numbeo and the Human Capital Index from the World Economic Forum, also have quite distinct results.
Therefore, to put together all the results, my method was to blend them into a table where the position in each ranking is equal to one point, and the best countries are those with the smaller score. Arbitrary? Maybe. But with a logical basis — if you have any other idea that is practical, please let me know in the comment section.
During the rank compilation, we excluded countries involved in internal wars (eg: Syria, Ukraine, etc) or with incomplete information (eg: Brunei, Kosovo, Czech Republic, Russia, etc).
The ranking created using these 4 factors involved 71 countries.
The Results of the Best Countries With The Best Education
The quality of the best education systems can be assessed based on several factors such as the performance of students during the academic year, resources available to educational institutions, and the overall structure of the system.
Besides the country's educational system, other factors like the cost of living were considered (which was negative for highly developed but expensive countries like the United Kingdom).
After building the scores as described above, we reached the following TOP 10:
| | | | | | | |
| --- | --- | --- | --- | --- | --- | --- |
| Rank | Country | Position @ PISA (Basic education ranking) | Position @ Webometrics (University ranking) | Position @ HCI (Human capital ranking) | Position @ Numbeo (Cost of living ranking) | Total Score |
| 1 | Poland | 10 | 32 | 21 | 68 | 131 |
| 2 | Canada | 6 | 5 | 4 | 118 | 133 |
| 3 | South Korea | 5 | 16 | 3 | 110 | 134 |
| 4 | The UK | 12 | 2 | 9 | 111 | 134 |
| 5 | Vietnam | 9 | 44 | 36 | 46 | 135 |
| 6 | Japan | 4 | 10 | 2 | 121 | 137 |
| 7 | Finland | 8 | 15 | 5 | 115 | 143 |
| 8 | Estonia | 3 | 42 | 10 | 89 | 144 |
| 9 | Sweden | 15 | 12 | 6 | 113 | 146 |
| 10 | Germany | 18 | 4 | 23 | 109 | 154 |
| 11 | Portugal | 26 | 20 | 15 | 93 | 154 |
| 12 | Netherlands | 16 | 11 | 8 | 125 | 160 |
| 13 | Serbia | 43 | 41 | 40 | 39 | 163 |
| 14 | Slovenia | 13 | 43 | 12 | 97 | 165 |
| 15 | Belgium | 19 | 17 | 17 | 112 | 165 |
| 16 | Hungary | 32 | 40 | 38 | 55 | 165 |
| 17 | France | 25 | 9 | 16 | 116 | 166 |
| 18 | Singapore | 2 | 31 | 1 | 133 | 167 |
| 19 | Australia | 20 | 6 | 14 | 128 | 168 |
| 20 | New Zealand | 14 | 23 | 11 | 122 | 170 |
The Best Countries for Education – Top 20
Best Countries for Education in Europe
Some countries are clearly ahead of the pack when we talk about general education. Switzerland, for example, has long been recognized as having one of the best education systems in the world. Its universities are among the highest-ranked globally, and students pursuing higher education can benefit from a range of courses and programs in diverse fields, such as science, maths, and social sciences. With a GDP that supports education, Switzerland has created a robust education system that prepares learners for success in their careers.
Similarly, the United Kingdom (UK) is another country that ranks high on the list of nations with the best education systems. Its education system is recognized for its emphasis on individual learning and support, and its universities are some of the oldest and most prestigious in the world. Learners can pursue undergraduate and postgraduate degrees in a variety of fields, including technology, health, and science. The country's commitment to higher education is reflected in the fact that it has been home to some of the most innovative research programs in history.
France is yet another country that has a strong education system. It has some of the best universities in the world, and its colleges offer a range of programs taught in both English and French. The country has a long history of innovation in fields such as technology and science, and this is reflected in its education system. French universities and colleges offer learners the chance to pursue higher education in diverse fields, including maths, science, and social sciences.
Still, none of the 3 countries above made it to the top 10 of the education system in our list, because of costs for foreign students (we are expatriateconsultancy.com after all).
According to the criteria used, the best countries for education in Europe are quite heterogeneous between Central and Western Europe, containing Poland, Sweden, Estonia, Finland, and Germany.
Poland, Estonia, and Finland had great scores thanks to their excellent basic education. From a young age, kids in public schools have a top quality education that is superior to what is offered in most OECD countries. Secondary schools follow a national curriculum that exposes Polish, Estonian, and Finnish students to content above international standards.
People from other countries, however, should know that public education in these countries is mostly (if not entirely) in the local idiom. Polish, Finnish, and Estonian are some of the most difficult languages in Europe to learn. It took me three years just to get the basics of one of them.
It helped Poland that living costs are lower there than in most European Union countries (although not everything is cheap in Poland, lettuce being just one example). Estonia, too, had an excellent result because of lower living costs.
The United Kingdom, Sweden, and Germany grabbed their spots in the top 10 for other reasons, like the sizable number of top universities. But neither the UK, nor Germany nor Sweden had good results in the cost-of-living score, raising concerns for students without access to financial aid. These are expensive countries, after all.
Check also: How Studying in Poland Became a Popular Idea
Best Countries to Study in Europe for International Students
Our ranking matches the result from other studies that also placed both Germany and Sweden as two of the best countries in Europe for foreign students. While countries like Poland or Estonia may look attractive because of the lower living expenses, language barriers may be an obstacle in cities far from metropolitan areas.
While the German and Swedish expensive living costs may be an obstacle, students might qualify for help programs, like the Deutscher Akademischer Austauschdienst in Germany or the CSN in Sweden. Technical education is particularly strong in German universities.
Opinions about the quality of education in Germany are often favorable. A Hungarian student told the portal QS:
"During my first lecture — real-time machines and robots — I was amazed when the teachers gave us a mini-robot and told us we can have it at home during the whole semester to practice on. All the practice orientated examples helped a lot to understand the aim of the lecture and get the ability to gain industrial insight." — student from Hungary
Best Country to Study in South America
No South American country made it into the top 20 of our list, but Colombia came in 26th. Colombia was the 11th best country in the world in the cost of living index.
According to the QS university rankings, there are 2 Colombian institutions among the 300 best in the world: the Universidad Nacional de Colombia (258th place) and the Universidad de Los Andes (236th place). Webometrics ranking also mentioned the former. During my career in South America, I had some colleagues from the de Los Andes and they were indeed well-educated fellows.
The portal Colombia.co also points as an advantage the offer of specialized programs:
One of the biggest advantages of higher education in Colombia is that it offers specialized academic programs that are hard to find in other countries.
Some examples of this include the Nanotechnology Engineering degree offered by Universidad Pontificia Bolivariana,[…] and the Archaeology, Museology and Conservation and Restoration of the Movable Cultural Heritage degree at Universidad Externado de Colombia.
Curiously, Brazil, the country that has the best university in South America (the Universidade of São Paulo, one of the 70 best institutions in the world) and a respectable result in the University criteria, was out of the top 40 because of poor scores in all other factors.
Study in Canada as an International Student: The Best Country in the Americas for Education
Canada has a long history of being one of the best places in the world to study. Ontario, British Columbia, and Quebec are the three most popular provinces for foreign students to live in when they come to study in Canada.
For individuals seeking to pursue higher education in one of the world's most developed countries, Canadian universities present an excellent choice.
The University of Toronto and McGill University are two of the best institutions in the country, consistently ranked among the top universities in the world.
Other commendable options include the Université de Montréal, located in a city known for its remarkable safety standards, the Université de Waterloo, and Western University. Beyond Ontario, Vancouver also boasts quality schools offering diverse courses, not to mention Toronto, the country's largest city.
These institutions provide undergraduate degrees that typically span three to four years, the duration varying based on the individual's pace and course of study. Postgraduate degrees or doctoral programs, on the other hand, can take anywhere from one to three years to complete, contingent on the chosen program and the student's progress.
As per QS and Statistics Canada, the average tuition fees for undergraduate international students in 2019/20 stood at CA 29714 (US 22,500) per year, placing Canada among countries with a higher cost of education.
Due to its high standards of living, Canada became also a favorite retirement destination for Americans.
Best Country to Study in Africa and Oceania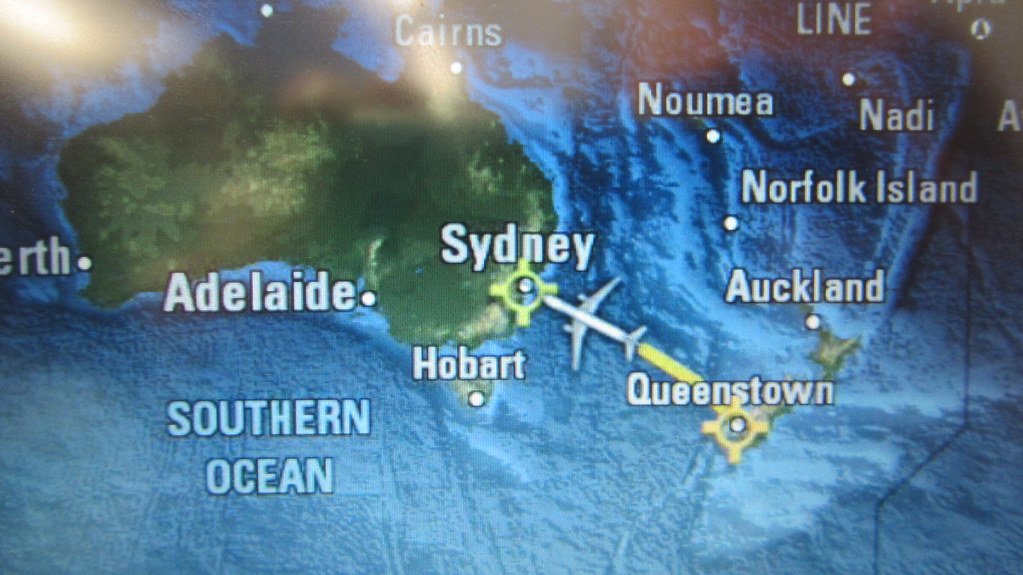 While no African countries feature in the top 50 of the world education rankings, both New Zealand and Australia from Oceania have secured their spots in the top 20.
Australia, thanks to its world-class university, ranks 6th in this criterion, while New Zealand boasts the 11th best human capital globally. However, both countries have a relatively high cost of living, in comparison to other countries.
Both countries use English as the language of instruction, making them popular choices for students from different parts of the world, including Asia, the Pacific, Africa, Europe, and the United States. This diversity enriches the educational experience, making these countries attractive destinations for students from across the globe.
But they are a long way from the rest of the world, so travel costs can be high, just like multiple other costs (look for the price of a beer in Australia).
Best Country to Study in Asia
Not a surprise that both South Korea and Japan qualified as the best countries to study in Asia. Both countries also grabbed two of the best 3 places in the Human Capital criteria measured by the World Economic Forum.
Check also our article about the Japanese Visa application process for digital nomads and remote workers.
While the excellent educational quality in Japan and South Korea is no secret, there are two concerns raised by external observers:
1st — The language (anecdotal evidence: I have a couple of friends that tried for years to learn South Korean, with no success). Education levels vary and the idiom in these places is an obstacle not only for students but even for skilled workers. The Nikkei Asian Review invited readers to give their opinions. Most international workers in Japan mention language barriers (52%) as the major difficulty, far above visa issues (22%), and unknown career paths (18%).
2nd — The competitive educational system often drives people to depression and even suicide. In 2020, a record number of Japanese students took their own lives, according to an education ministry report. There were 415 deaths among students ages 6 to 18. This is the highest number since records began in 1974.
Vietnam also was present among the best countries to study in Asia for the same reason that Poland is among the best Europeans: lower living costs and an excellent basic education. According to Asia Exchange, one of the best options for higher studies in Vietnam is the Foreign Trade University (FTU).
Over the years, it has received recognition both in Vietnam and Asia. FTU's satellite campus in Ho Chi Minh City offers studies in International Business Management, International Finance, Banking, Logistics, and Economics.
Conclusion: The Best Countries for Education and the Best Countries to Study Abroad
In the realm of global education, the landscape is as diverse as the countries themselves. The country's education system, access to quality education, and education levels vary significantly across the globe. Some nations like the UK consistently rank among the top in world education rankings, boasting some of the top universities in the world.
These countries, often found in the top 20 countries with the best education, offer well-developed public education systems and opportunities to pursue higher education that are unparalleled. What lacks, however, is that most rankings don't consider the costs of studying abroad. In this article, we considered that.
Countries like Poland and Estonia, despite their language barriers, offer excellent basic education and lower living costs, making them attractive to international students. In Asia, South Korea, Japan, and Vietnam stand out for their commitment to education. Despite the challenges, such as language barriers and high competition, these countries offer some of the best educational systems globally with amazing cost-benefit.
The best countries to study are:
Europe: Poland, the UK, Finland, Estonia, Sweden, and Germany.
Asia: South Korea, Vietnam, and Japan.
Americas: Canada.
Oceania: Australia and New Zealand.
In this article, we propose a ranking that considers 4 other rankings from institutions like the OCDE, the World Economic Forum, and so on. The goal is to look at factors like the quality of basic and higher education, the cost of living, and the level of human capital.
The results obtained should not be considered an absolute truth, but as a basis for analysis and adapted to each student's reality. Eg: while in Poland the language barrier may be terrible for non-Slavic language speakers, for a Czech it is not a major obstacle, or while the high costs of the UK can burden some students, others may count on the support of the government to ease the expenses.
And remember: there is always the possibility to develop skills at home.
---
If you liked this article, check also:
4 Tips for Living Abroad (Or Far from Home) That You Wish To Know Earlier
The Best Country for Medical School (Considering Quality and Costs)
Two Fine Benefits of Living Abroad (Hint: They Will Laugh at You)
5 Tips for Moving to Europe — Crucial Advice for Anyone Coming from a Warm Country
---
If you wish to become a Medium member and have access to articles like this, check this link. It is only $5 per month.
---
Levi Borba is the CEO of expatriateconsultancy.com, creator of the channel The Expat, and best-selling author. Subscribe to my articles (for free) and receive (also for free) the ebook "The Blueprint for First-Time Business Owners".