Check our Moving Abroad Checklist for Expats For Your Next International Move
This is the first of a series of posts about making a moving abroad checklist, something that business travelers, expatriates, or exchange students should do to make their life far from home much easier.
And we will start with a very neglected subject.
The time to repair the roof is when the sun is shining.

John F. Kennedy, former U.S. President.
To Move Overseas and Live Abroad Is a Process Subject to Surprises
It is not common to board a plane and start a new life focusing on what to do if unexpected and unpleasant situations happen. Sometimes you prepare yourself for the difficulties you judge possible, like homesickness (if you are worried about it, check this article), not passing the probation time of your new employer, or not being approved at university.
As much as my experience shows me, expatriates (there are 6 types of expats, discover yours) are often well prepared for the problems arising at the beginning of life abroad.
However, time passes and you get more settled, more comfortable with your surrounding, and take things for granted. Therefore, this rule is more useful to anyone already living far from home for some time.
The type of surprises that can storm your life varies between countries.
If you are living in the Middle East, you may get locked in civil unrest or geopolitical disputes.
In South America, a hyperinflation cycle can destroy the power of purchase and make your salary worth much less than what you had before moving out.
In the USA, if an accident not covered by your insurance happens, you might have a medical bill draining all your savings.
In the seismic region known as the Pacific Ring, lives can change completely in case of earthquakes or tsunamis (like the one in 2004 in Indonesia or 2011 in Japan).
Even when there is no geopolitical crisis or natural cataclysms around, there are still typical corporate problems. These, in some locations, can assume a different dimension. In places like the United Arab Emirates or Qatar, if you lose your job, you may have only one month to leave the country. In Singapore, it can be even worse, with a deadline of only two weeks to get out.
When I lived in Doha, Qatar, it was common to see used luxury cars on sale with huge discounts every time an oil company laid off personnel. This happened because their former staff had little time to pack the luggage and leave. Therefore, to sell their vehicles, even at a smaller price, was already a victory. That was the reason so many people there preferred to rent a car instead of buying one.
The Importance of a Plan B During an International Move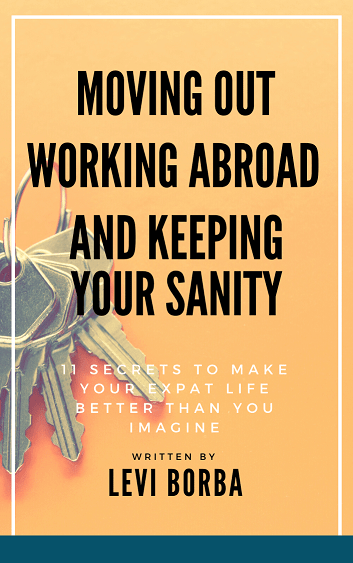 When we start a new life abroad, sometimes we ignore the chances it might not go as expected. We want to keep our morale, confidence, and spirit that this is going to be an exceptional year. This feeling increases when we didn't witness any major problem recently, and our perception that nothing bad is going to happen inflates. It is the survivorship bias the Nobel Prize winner Daniel Kahneman explained so well in his book Thinking Fast and Slow.
Don't get me wrong here. It is essential to have a positive mindset, hope, and work for the best outcome otherwise, you would never board the plane to move abroad. However, it is equally crucial to analyze the risks (even the rare ones) and find out viable alternatives.
Bottom line: The chances of happening an unlikely surprise increase across the years, and eventually the implausible event will knock at your door. So have a Plan B! And maybe even a C.
Risk Assessments in a Foreign Country: The Neglected Part of a moving abroad checklist
The best way to start a Plan B is to know as much as you can about your risks. This is possible only by talking to the people that experienced failure. I recognize it is difficult to make others disclose their misfortunes, but it is worth trying. The next step is to compile all the possible situations representing a hazard and work on their contingency. For this, you can also use the experience of other foreigners by asking them on social media, expat meetings, and blogs.
Things You Should Answer in Your Moving Overseas Checklist
What type of failures can happen?
What they did do to protect themselves?
How did they react when the event arose?
How did they prepare for similar events in the future?
For natural cataclysms, there are well-known standard procedures. In Japan, for example, there are earthquake emergency packs with water, canned food, blankets, etc. In Indonesia, after the tsunami, they build shelters on exposed beaches and hotels to speed evacuation.
While I would not recommend cooling down and taking a breath if a hurricane or tsunami is approaching, with a crisis of sociopolitical nature it may be better to sit back to think and not rush in making decisions.
A good example is the tumultuous relationship between North and South Korea, which often scares foreigners, but nothing serious happened in the last decades. A similar situation happened in Armenia in 2018, when major protests erupted in their capital, Yerevan. The city stopped and was relatively chaotic for a few days. I was there spending the holidays, and even before I came back, everything had already gone back to normal. Of course, civil unrest may turn into a long crisis, and sometimes even wars. But surely most of them don't go that far and should not be a reason for panic.
Putting aside natural and sociopolitical reasons, another risk is more individual-related. In countries where there is a short time frame to leave in case of losing a job (or student status), it is important to ask to include in the main contracts (like a rent agreement) a termination clause, which would make you exempt from any fines to the landlord in the case your job ended against your will. In most places nowadays there is also a variety of job loss insurance covering those situations.
Be prepared. After all, this may become an even greater opportunity, as I will explain in a future article of our Moving Abroad Checklist series.
Another Personal Anecdote About Relocating Overseas
As personal advice, one thing that always worked very well for me is to live light, in the sense of not accumulating long contracts, obligations, or assets. While for a big family, this may be a challenge, for singles or young couples it is a great alternative.
During my time in Chile, I never bought a car and the contract with my company assured me that if they dismissed me, they would cover any fine on my rent agreement. It was not the case in Qatar, but since I was sharing my flat there, after resigning from my job, I just needed to find someone to substitute for me. I also didn't need to sell any car because my flatmate Matteo had a nice deal with me, where I paid for part of his fuel, so he took me to and from work. Another very helpful strategy was to always rent furnished apartments, so I didn't need to buy and sell furniture or worse, move it from one country to another.
It was good that I was living light since my last move was not smooth. I needed to use my Plan B, for a reason that is quite common and is still not in this article. Therefore, I ask again for your patience with a small personal story and promise it can be useful for you.
After achieving my desired promotion in Qatar, and saving some money to open a business in the future, I planned to live in an environment closer to what I wanted for the long term, out of the big-corporation world. I looked for a job and one startup in Barcelona took my attention. We exchanged some emails, made an interview via Skype, and they asked me to visit their Spanish headquarters. There I talked to the CEO and solved some of those modern challenges startups apply to their selections. A few days and a call later, I got the job.
Simultaneously, I also had a job offer from a huge e-commerce corporation in Poland. Even though Poland was a pleasant country to live in (and my girlfriend was Polish), I didn't want to move from one big corp to another, so I refused their job and accepted the Spanish offer. A few days later, I gave my one-month notice period in Doha.
Only two weeks before I finally leave for Spain, they called me and told me they didn't have the resources needed to apply for my visa. They told me I should do it myself, with my own resources, and take the risk of losing anything invested if the government rejected my working Visa.
I knew that changing my life and depending on the bureaucratic skills of a small startup (where the CEO interviewed me with a greasy NASA t-shirt) was risky. So even before I had their job offer, I was also working on my Plan B: to have my own business.
To be specific, I started working on a backup plan one year before, doing market research to decide which cities were the most attractive in Poland and contacting business owners wanting to sell their enterprises. Some of them showed interest in a deal. Therefore, when the NASA-Shirt CEO of the Spanish startup called me and gave me the bad news about their lack of structure, I jumped into plan B. Immediately I made an offer to purchase a Polish business from a couple that wanted to live in a calmer place with their newborn baby.
However, a few months later this plan also broke down. After I move to Poland and just before I transfer the money, they gave up selling it. So, I went for plan C: Open my company from zero.
Steps and Important Documents For Americans – The US Moving Abroad Checklist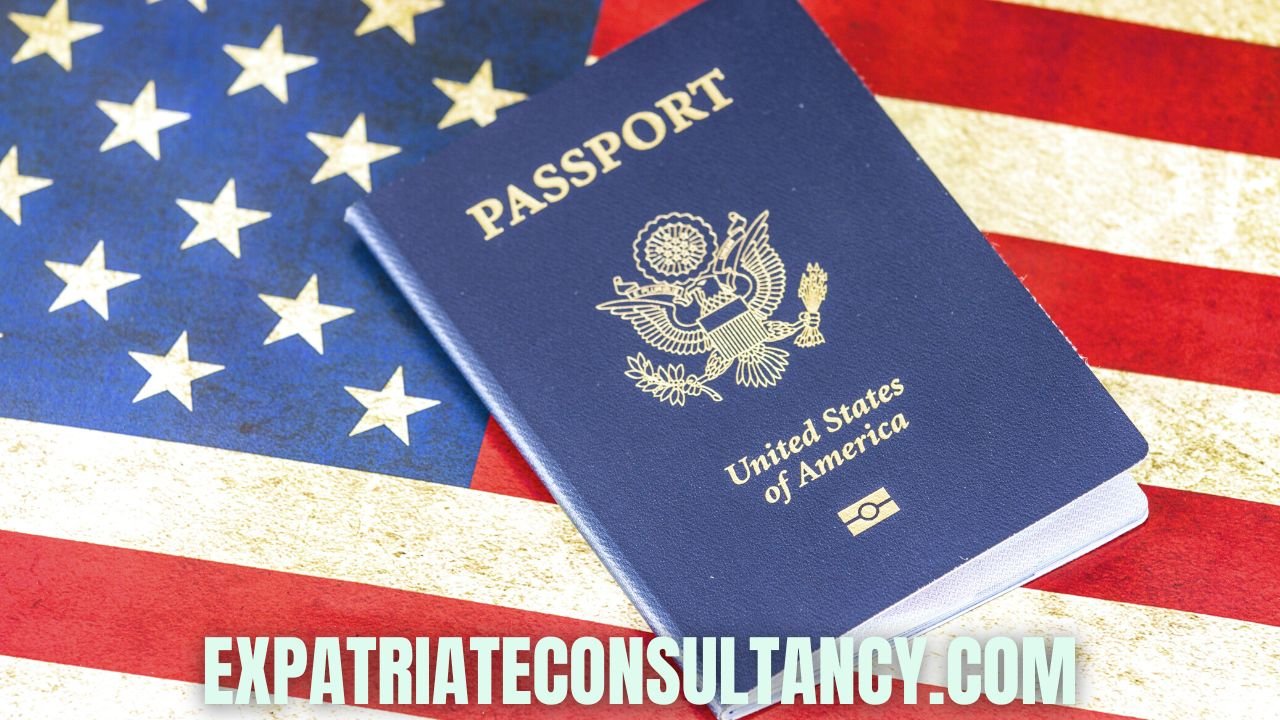 If you are from the US, there are some specific things that you should check when moving abroad.
Before Selling Everything and Moving Abroad, Speak With Your Bank
Money problems will undoubtedly come up while you're abroad, especially if you don't prepare for them in advance. Consult your bank and credit card provider to determine the best course of action. American banks want verification that expatriates are still US citizens in order to maintain an account. And before the big move, be sure to provide a trusted person copy of all of your financial information.
Plan your trip(s) accordingly
Make sure you can set aside a 12-month period of time to be outside the United States for 330 days if you are relocating overseas in the middle of the year. This will allow you to avoid paying tax on about $100,000 of your overseas income.
Consult an accountant before moving abroad
One of the major problems that most expats have while living abroad is paying taxes. Speak with a specialist who can provide details on what documentation will be needed to file and how to do so. This will assist with the potential double taxation problem.
Be prepared to file taxes in the United States each year even if you live abroad
Fortunately or regrettably, Americans who live overseas may still need to submit their taxes in the United States. You are still regarded as a U.S. tax resident even though you no longer live there, so all of your international income is subject to U.S. taxation. You still have to record your international income and may end up owing U.S. taxes even if you live abroad.
Be ready for stereotypes about Americans
Every culture has prejudices against other cultures. And Americans frequently become the focus of numerous erroneous viewpoints. Don't take it personally; even Americans occasionally generalize about various groups of people and civilizations. Instead, use it as an opportunity to influence them.
Other Important Things That Expats Must Consider During a Relocation to a Foreign Country
Moving abroad is an exciting leap into a new chapter of life. Whether you're planning to work, retire, or simply embark on expat adventures, preparation is key. Here's a checklist to help ensure you've got everything covered:
Visa and Work Permit: One of the first things you'll need to do is apply for a visa. Every country has its own visa application process, so research the requirements of the country you're moving to. If you plan to work, ensure you have the necessary work permit.
Medical Essentials: Before leaving your current country, gather your medical records and get any necessary vaccinations. It's also a good idea to have a prescription refill for any medications you're on. Once you arrive, look into an expat insurance plan tailored to your needs.
Financial Prep: Open a local bank account in your host country. This will make payments abroad, including moving expenses, much easier. Also, inform your UK bank (or your home country bank) about your overseas move to avoid any debit card issues.
Moving Logistics: Engage with international moving companies to assist with your relocation. They'll give you an idea of the costs and help make things easier. If you're moving somewhere within Europe, consider overseas moving companies that specialize in EU relocations.
Language and Culture: Dive into the local language. Even basic phrases can make a huge difference in your daily life in a new country. Familiarize yourself with the local customs, laws, and regulations.
Practicalities: Set up mail forwarding from your current address. If you plan to drive, check if you need an international driving permit. Research the living expenses to budget effectively.
Job Hunt: If you're moving abroad without a job lined up, start your search early. Many people move abroad and find work after they arrive, but it's always good to have a head start.
Remember, moving abroad doesn't just mean relocating your belongings; it's about setting up a new life in a different culture. This checklist is a starting point, but every person's journey is unique. Embrace the experience, and here's to your new life in a new country!
Working Abroad Checklist: Conclusion
After all those years, the company is still working, so even a plan C can be fruitful if you prepare it properly. On a side note, the move to Poland instead of Spain gave me other surprises, but this time they were very positive.
Maybe the advice of this article does not look plain as the others I wrote before, like the solution for the ANS syndrome.
Moving to a new country is more than just an adventure; it's a significant life decision. Before diving into the expat life, it's crucial to get your paperwork in order. This means understanding the visa requirements of your destination country and ensuring your passport is up-to-date. Don't forget about the practicalities like opening a bank account in your new home country and securing international health insurance. These steps will save you from potential headaches down the road.
Financial readiness is also key. Be mindful of the exchange rate and the cost of living in your new locale. It's not just about having enough money, but also about managing it wisely in a different economic environment. And if you're bringing along your furry friend, remember to check the regulations about moving your pet abroad.
Lastly, immerse yourself in the local culture. Learn the language, join expat groups, and familiarize yourself with the local laws. This will not only make your transition smoother but also enrich your experience in your new home.
But at the end of the day, the most important to remember is simple: do not think improbable and unpleasant situations will never happen to you.
Discover how to prepare a checklist before moving abroad in our next articles.
Another good article about preparations and checklists before moving was written by Hire a Helper, with other factors to consider when moving to a new city
---
Levi Borba is the CEO of expatriateconsultancy.com and a best-selling author. You can check his books here and some of his articles here. This article was inspired by the content of his book, Moving Out, Working Abroad and Keeping Your Sanity: 11 secrets to make your expat life better than you imagine.