What countries already lifted the travel bans?
After our previous article, about the new normal of international traveling, there was still a doubt (which appeared among some followers of my facebook page) about travel restrictions update:
Allright, travel corridors (or bubbles) are being established across the planet, but what about the other countries? When my next destionation will open borders?
So we decided to compile a list of the main destinations and their status regarding international travel restrictions update. If there is a place that you would like to know, just write it at the comment section and we at Colligere Expat Consultancy will seek information about it.
If you are planning to travel after the travel restrictions lifted, check first this book!
Last Update: 03/06/2020
---
Travel restrictions updates by country:
Argentina: Argentina's borders are closed to foreign nationals and non-residents entering the country. Ski resorts like Las Lenas already announced that may not open for the winter season.
Australia: All foreign travellers are banned. 
Austria: Anyone entering Austria from Germany, Hungary, Italy, Liechtenstein, Slovenia or Switzerland, or has in the last 14 days been in an area with travel warnings from the Austrian Foreign Ministry must present a medical certificate no older than 4 days. 
Belarus: Arrivals from countries affected by coronavirus must self-isolate for 14 days, regardless of symptoms. 
Belgium: You will only be able to enter Belgium if you live there or if you work there. The government has announced plans to gradually reduce restrictions and reopen borders.
Brazil: The Brazilian Government have banned entry for all foreign passengers. 
Bulgaria: The Bulgarian Government has announced severe restrictions on international travel, forbidding various nationalities.
Canada: Canada has closed its borders to most foreign visitors.The border between the US and Canada is also closed except for essential journeys. 
Colombia: Borders closed, including with Ecuador, and airports closed to international traffic.
Croatia: Croatia has reopened border crossings on major routes for limited people, including foreign nationals who have real estate in the country, who own a boat in the country, have close family in Croatia or invited for business purposes.
Czech Republic: EU citizens making business trips of three days or less can enter the Czech Republic. They need to have evidence that they have tested negatively for Covid-19. In the last week of May they entered the final phase of easing restrictions and now pubs, restaurants, hotels and museums are reopening their doors.
Cyprus:  While travel restrictions are still enforced for foreign tourists, the government is advancing on plans of easing them, together with Greece and Israel. Cyprus is so keen to get its tourism industry back on track that they are offering to cover the costs of any travelers who test positive for Covid-19 while on vacation in the island. Flights from Greece, Malta, Bulgaria, Norway, Austria, Finland, Slovenia, Hungary, Israel, Denmark, Germany, Slovakia and Lithuania will return first, with Switzerland, Poland, Romania, Croatia, Estonia and the Czech Republic also to be back in June. UK is absent of the list.
Denmark: Travel restrictions still applied, but advanced plans to reopen the border with Germany. 
Georgia: Domestic tourism will re-open on 15 June. From 1 July Georgia's land and air borders should re-open in line with the principle of safe corridors. There will be a gradual resumption of flights and international tourism. 
Germany: The Austria/Germany land border is reopening — travel between Austria and Germany will come back from June 15 — and restrictions around the country are being relaxed. Bars are still closed but hotels are permitted to open again since May 29.
Greece: Together with Cyprus, Greece is gradually beginning to ease its lockdown restrictions and is hoping to be open to tourists by 15 July. Citizens are now able to take ferry's to Greece's Aegean islands as the country started its summer holiday season three weeks earlier than expected.
Egypt: All international flights are suspended. 
Estonia: Only citizens of Estonia, holders of an Estonian Residency Permit or foreign citizens whose family member lives in Estonia are permitted to enter Estonia. Plans to reopen borders with other Baltic countries.
Iceland: The Icelandic Government intends to ease restrictions on international arrivals by 15 June at the latest. Details have not yet been finalised, but it is expected that arrivals will have the choice between a test on arrival or two weeks self-isolation. 
India: All scheduled international and domestic commercial passenger services will remain suspended until at least 31st May. India has also now made the decision to close the Taj Mahal. All foreign nationals are barred from entering and transiting through Indonesia.
Indonesia: Tourism officials have been calling for a"travel bubble" to be implemented between Bali and Australia. 
Ireland: Flights and ferry services continue to operate between Ireland and Great Britain but at a reduced service. New visitors will have to self-quarantine for 14 days.
Italy: Italy has announced it will reopen for travel on 1 June. St. Peter's Basilica in the Vatican reopened on May 18 after closing for over two months
Israel: Foreign nationals are not permitted to enter unless they are citizens or residents of Israel. 
Japan: Foreign visitors who have visited affected countries are not allowed to enter Japan. State of emergency is lifted from 25 of May onwards.
Finland: Will reopen its borders for foreign workers from the Schengen zone from May 14. Was closed since March 19, due to the Coronavirus developments. From June 1, cafés, restaurants and bars will resume their normal work, but with certain limitations that are still being worked out.
France: The French Minister of Interior has agreed with his German counterpart Interior Minister Horst Seehofer to reopen the common borders by June 15. It was announced on May 29 that the country's most visited museum, the Louvre, will reopen July 6.
Hungary: Hungary and Slovenia have agreed on a road map towards a gradual reopening of their border by June 1. Hungary started lifting coronavirus restrictions in Budapest from Monday. Residents returning to shops or travelling on public transport will have to wear face masks.
Lithuania: While travel restrictions still on place, there are plans to Lithuania reopen its borders with other Baltic countries in the coming months. Starting from May 15 2020, nationals of Estonia and Latvia will also be allowed to enter the country
Mexico: On 20th April, the Mexican government confirmed that the land border between the US and Mexico will remain closed to all non-essential traffic for a further 30 days. On May, border restrictions got extended due to the increasing number of Covid19 cases. Marisol Vanegas, the state's tourism secretary, said that We want to revive tourism and expect to start opening sights and hotels sometime between June 10 and 15 but don't know which ones yet.
Netherlands: Netherland's government has decided to prolong the entry ban for non-EU citizens, the United Kingdom and the Schengen Area until June 15 due to the Coronavirus (COVID-19) developments, the Ministry of Justice and Security announced.
Norway: Norwegian authorities have decided to prolong internal border controls for another 90 days, from May 16. This is part of the country's efforts to stop the further spread of the Coronavirus outbreak (COVID-19), according to the Ministry of Justice.
Poland: Poland's borders remain closed for now, but authorities have announced plans to start to re-open to tourists, with new policy measures for visitors and organisations within the tourism sector ahead of expected border openings.
Portugal: There are strict measures in place and there are significant restrictions on movement within the country. The land borders between Portugal and Spain will remain closed until 15 June due to the covid-19 pandemic, according to a resolution by the Councils of Ministers. 
Russia: On the 16th March, Russia announced that it will restrict entry into the whole country for almost all foreign citizens from 18 March until further notice.
South Korea: All foreign national travellers are being tested for COVID-19 on arrival in South Korea. Testing may take up to 24 hours and you may be held in a separate facility during this time. If you test positive for the virus you will be transferred to the appropriate healthcare facility.
Spain: Closed borders to all except citizens and those with a Spanish residency. Spain has announced it hopes to reopen to tourism in June.Restaurants and bars in Spain's biggest cities, including Barcelona and capital Madrid, reopened on 25 of May. From July 1, the they will allow EU travelers to enter without having to quarantine for 14 days.
Slovakia: Travel restrictions still in place, but talks with Austria and Czech Republic to reopen land borders by June.
Slovenia: Airports in Slovenia have now re-opened for passenger transportation. According to the newly adopted changes,  borders will be crossable at several checkpoints on-road connections with Austria, Italy and Hungary.. 
Thailand:  Barred all foreign nationals and international passenger flights to Thailand are suspended. Thailand's borders are expected to remain closed to foreigners until at least the end of June. The ban on International Commercial Flights – excluding repatriation flights — was extended until June 30, but some resorts and hotels have already been given the go ahead to reopen — Hua Hin, located about 200 kilometers (124 miles) of Bangkok, is one of them
Turkey: Passengers who are not Turkish nationals or residents of Turkey are not permitted to enter Turkey. Istanbul's Grand Bazaar, one of the world's largest markets, is open again, for the first time in two months, since June 1.
USA: General travel ban, although some states like Texas eased its own restrictions. As of Monday 16 March, European travellers are denied entry into the USA. Travel ban to and from South-American countries like Brazil are a possibility in the coming weeks.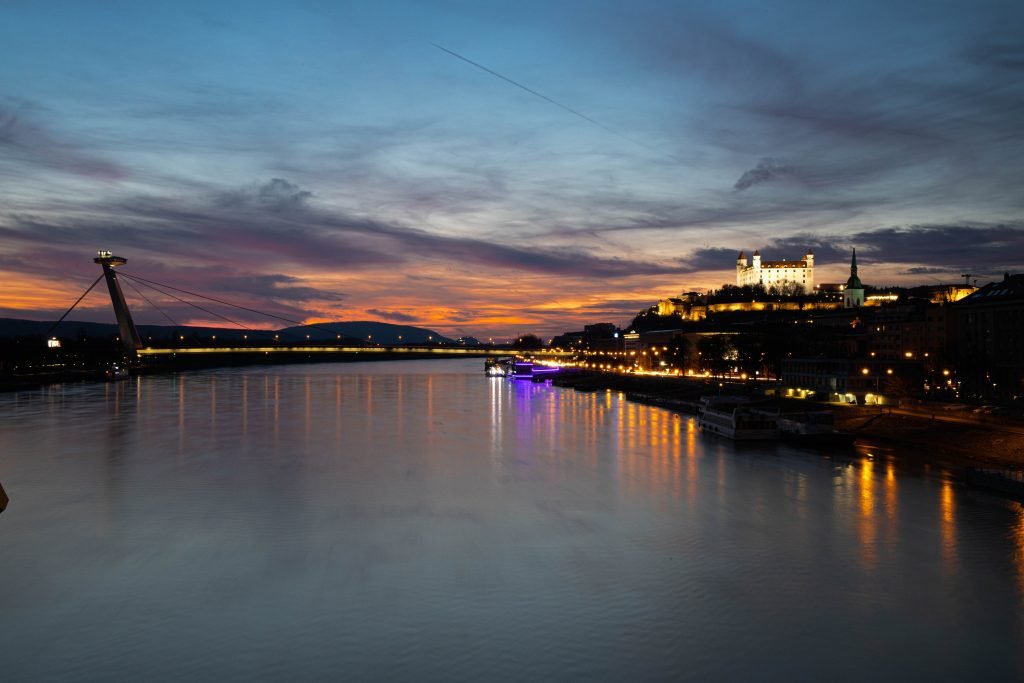 If you found any mistake or would like to add any country at this list, please write it at the comments. We will be grateful!
Author: Levi Borba, founder of Colligere Expat Consultancy, former RM specialist for the world´s greatest airline. Co-founder of Nearby Airport Hostel Warsaw and author of the book Moving Out, Living Abroad and Keeping Your Sanity.