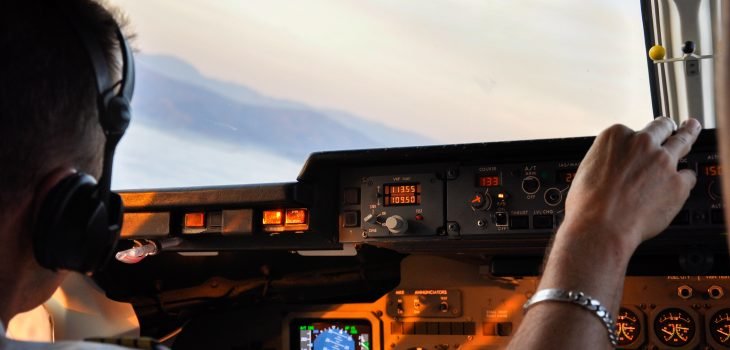 Why is there a shipping crisis?
---
With difficulties to transport coffee because of the shipping crisis, Brazilian exporters have resorted to another, much more expensive modal: Airplanes
For example, in the first week of October, Labareda Agropecuária, located in Franca (SP), exported around 9 tonnes of coffee to London. Usually, coffee is exported by ship, on an operation that takes weeks. Companies like Labareda and many others, however, are opting to send it by plane.
The transport cost increase from this change is gigantic. For Worse.
As informed by Labareda, the cost to ship the product by sea, in the current scenario, without urgency, has been around US$ 2,000 per shipment, and under normal conditions before Covid, the value would be lower. Boarding by plane had a cost of US$ 11,000.
More than a 400% price increase.
But why companies are opting to send basic, agricultural products like coffee by air instead of by sea?
Because of the shipping crisis.
A crisis that will have deep effects on your pocket in the months, or even years, to come.
Why the world is in a shipping crisis?
Since the middle of 2020, maritime transport suffers from a lack of capacity and high prices, because of the crisis generated by Covid-19, causing tons of cargo to be stopped at ports all over the world.
As you may guess, an explosion in demand caused the high prices.
This demand surge began when governments created emergency income programs, such as the stimulus checks in the USA, to revive markets and help people who were unemployed.
People spent an enormous share of the stimulus money on online shopping — as you can guess, stuff transported by ship.
Why Are Shipping Containers Delayed?
Put the surge in demand together with the fact that most ports started to operate according to new sanitary rules and reduced staff, and you have the recipe for multiple bottlenecks in global logistics.
To put it into perspective:
Similar scenarios repeat in every continent, from Rotterdam in Europe to Yantian in China.
Problems like the Suez Canal obstruction in March of 2021 by the Ever Given container ship only made the already chaotic situation worse.
As a result, companies like the Coffee exporter from the first paragraph are resorting to other ways of transportation, less efficient or more expensive.
Here is where things get ugly for all of us — even those that don't drink coffee.
The Effects of the Shipping Container Crisis
The shipping crisis is not a single-cause event, but it has multiple origins, resulting in a perfect storm:
A shortage of workers — because of the reopening economy but also due to COVID19 sanitary rules.
Massive traffic jams at important ports.
Lack of shipping containers available (since most of them are in the gigantic waiting lines at major ports).
Growing demand for imported goods — a result of stimulus checks and money-printing.
The shipping obstacles are driving shortages of multiple products from semiconductors used by car manufacturers, to coffee beans and food ingredients — Mcdonald's pulled out Milkshakes from the menu, and Nando's temporarily closed 50 stores in Britain due to lack of ingredients.
One of the first things learned during my economics major (just before I drop out of it since I am suspicious of economists) is that scarcity prompts price hikes.
According to the Drewry World Container Index, shipping containers cost nearly four times as much as they did this time last year.
Exporters will transfer higher freight costs to industries and industries to consumers. In such a scenario, even mortgages — often indexed to Inflation indexes — tend to increase.
That is why we are already experiencing the highest inflation of the last 40 years.
On the enduring effects of this crisis (worsened by the war in Eastern Europe), Volker Wieland, an economics professor at Frankfurt's Goethe University in Frankfurt, told to Business Insider:
Even if the order of magnitude is smaller than estimated, the dynamic builds over a year and has significant effects. That means there's a danger we're underestimating the impact.
For some industries that benefit from high inflation, this may be a new golden era. For unsuspecting citizens willing to enjoy a daily takeaway coffee, this is bad news.
---
Why Does Norway Have So Many Electric Cars?
Retirement Crisis: Why Most of Us Will Work to Death
The Best Countries for Coffee in The World
If you wish to become a Medium member and have privileged access to articles like this, check this link. It is only $5 per month.
---
Levi Borba is CEO of expatriateconsultancy.com, creator of the channel Small Business Hacks, and best-selling author. You can check his books here, his other articles here, or his Linkedin here.