Things to Know When Moving Out – How to Avoid Expensive Headaches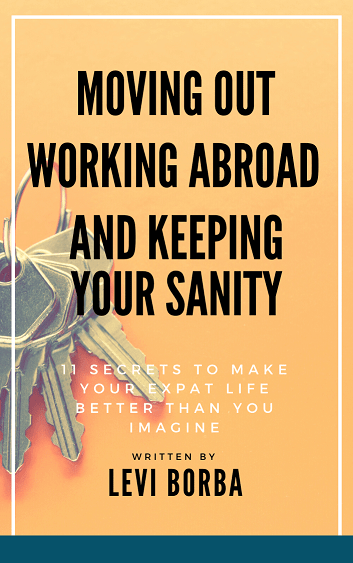 ---
Moving house or settling into a new property is an exciting yet stressful time for anybody. It's a time for your organizational skills to come into play, as you transfer your whole life from one property to another. Here is a list of things to know when moving out. Amongst sorting paperwork, documents and ensuring the transition will go smoothly, one of the most important and yet slightly tedious jobs comes down to packing your belongings.
No matter how many times you move, there are always things you wish you had done differently to make the day as stress-free as possible, and this is where pre-planning comes into motion. Moving can seem less of a chore if things are broken down and organized properly, and as there are multiple ways to prepare for moving house, We Buy Any House has compiled their top tips to help you prepare to move house within a set time frame.
Check also: The 9 Best Books About Living Abroad.
What do 8 weeks before moving out
By this point, the papers for your move have probably come to completion, and the plan to move is officially in motion. The first step among the things to know when moving out is, after sorting your legal documents and any other paperwork, to deal with the logistics of your move, finding out when and how the move will take place- preferably in the least stressful way. During this period, here are a few things to do:
▫ Researching moving companies and getting recommendations from family and friends who have had positive experiences with specific moving companies.
▫ Find out more regarding the legalities of moving. What your rights and responsibilities are with moving.
▫ If you aren't familiar with the area, research banks, doctors, and schools. You must gather and fill in any paperwork you may need to set up accounts.
7 weeks before moving out
At the 7 weeks mark, you will more than likely still be researching and preparing for your move. But there are still things to know when moving out. You must finalize things for the big day, such as hiring a moving company and finding out all relevant expenses. In this time, get an estimate from a removals company. If necessary, ask them to come and do an inventory so they can see exactly what they are moving. Additionally, it's a good time to file important paperwork that you may need at hand, alongside making lists of people you will need to contact and inform about your move.
6 weeks before moving out
This is where things to know when moving out get into motion. Although you may not be ready to box up your life entirely, it's a good idea to start getting organized. Here are a few ways to start:
▫ Start by decluttering your home- and your wardrobes are the easiest place to start. Assess which clothes you want to keep, and then, with the rest, put them in a box to either be donated or taken to the bin. Once the wardrobes are done, then start with items in the room. Keep going systematically around your house until all rooms are decluttered.
▫ It's important to get rid of what you aren't keeping. Make sure that they're not just left in a box somewhere around your house. Make time to take them to the charity shop or tip.
▫ Start packing items that aren't frequently used, such as seasonal items or things that are stored in the loft, garage or shed.
▫ If you have children, now is a perfect time to complete the final paperwork for school transitions.
5 weeks before moving out
Once you have decluttered your house, it's now time to prepare how you are going to pack and box up your home. Additionally, it's also a good time to inform neighbors and loved ones of your move, so that they have time to prepare and perhaps free up space to give you a hand with the move. Some other things to consider are:
▫ Refrain from doing big food shops. Start using up food that's left in the storeroom or fridge. The same rule applies if you have your shopping delivered- try not to bulk buy.
▫ For your loved ones who you wish to keep in contact with, send out your new address so they don't think you have disappeared.
▫ Purchase moving supplies. This includes boxes, packing materials, labels, tape, and box cutters. Try to vary the types of boxes you have, as some things such as cutlery or ornaments may require more sturdy boxing.
▫ Get a labeling system and packing schedule in place.
4 weeks before moving out
It's officially the month you're moving, and before you invest all your time in packing, there are a few other things that need to be sorted.
▫ Confirm major details such as removals company and insurance. You want to be crystal clear about the plan of action.
▫ Fill out an official change of address at the post office.
▫ Get the time off work for the day of the move. If you have children or pets, it's also a good idea to get sitters for the day as you won't want the process to be extra stressful.
▫ Consult any businesses or services and ensure that they have changed your address to all relevant accounts.
3 weeks before moving out
At three weeks, this is a great time to sort out the smaller but important issues. Firstly, cancel any home deliveries that you currently have, or forward them to your new address. This includes things such as newspapers or milk services. Secondly, gathering important items in the house such as family heirlooms, and keeping them separate from the rest of the moving boxes. Take pictures of precious items, and then you will be able to notice any scratches or damage done.
2 weeks before moving out
It's almost crunch time, and now is the time to get the last things in order. You want to prepare as if you're going on an extended holiday. So here are a few tips:
▫ Pack little and often so that everything isn't left until the last minute.
▫ Confirm important information such as that you've registered your new address and things such as insurance are complete.
▫ If you're taking appliances with you, such as freezers and microwaves, make sure they're cleaned and ready to go. For things such as freezers, remember that they need to be disconnected and defrosted.
1 Week before moving out
The moving day is so close, and it may appear everything is set in place. However, there are a few minor tasks you shouldn't forget about, such as:
▫ Turn off all utilities the day before you move out.
▫ Back up all technological devices in case they get damaged or important files get lost because of turning the system off.
▫ Go over what you've packed, ensure everything is labeled and securely packaged.
▫ Dispose of anything that isn't fit for transport, such as aerosols, chemicals, or flammable items.
▫ Make sure you and your family members have packed a suitcase that comprises everyday comfy clothes and toiletries to wear and use while you're in a transitional phase.
▫ Deep clean the house and ensure it's left in a spotless state.
Read also: The dirtiest cities in the world.
Other tips and things to know when moving out
In the case you plan (or already decided) to move out, there are a few other articles I wrote to help you.
If you are in the planning stage of your relocation, check my article about how to successfully move abroad.
There is also an article with simple calculations to help you decide between renting or buying a house and another with 3 rules to follow before purchasing a house or a car.
I also wrote a guide to help anyone willing to move abroad for retirement (even though retirement for younger generations may be an illusion), one about moving abroad to invest in emerging countries, or as a student (and how to survive on a tight budget).
And, at last, here are two useful lists to decide about your relocation: one of the most stressful cities on the planet, and the other of the most laidback cities.
In your opinion, what are other things to know when moving out? Let us know in the comments.
---
If you wish to become a Medium member and have access to articles like this, check this link. It is only $5 per month — less than a coffee at Starbucks and it supports multiple independent writers.
---
Levi Borba is CEO of expatriateconsultancy.com, creator of the channel Small Business Hacks, and best-selling author. You can check his books here, his other articles here, or his Linkedin here. The text above may contain affiliate links.