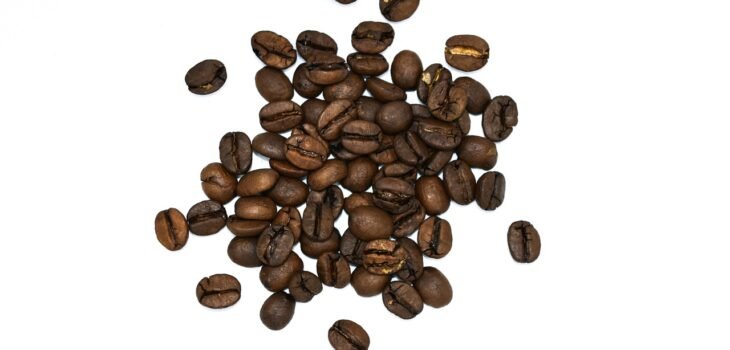 What Are the Best Countries for Coffee?
---
What does coffee (and the best countries for coffee) have to do with international travel?
For some, nothing at all. For others, everything! Many people travel the world to try different kinds of coffee from countries around the globe, and in the process, they get to see stunning sights and meet fascinating people while indulging their taste receptors with the dark, bitter grain.
In this article, I will show you five of the best countries to drink coffee in the world.
But before, a little disclaimer. When we talk about the best country for coffee, there are two different questions, with different answers. So to avoid confusion, let's define what each question should consider:
What country has the best coffee?
The answer to this question means the best country to sit in a café, restaurant, or lounge and sip a delicious espresso, or filtered coffee, or Americano (I not judging you if you enjoy Americanos…not yet). The coffee may not be produced in this place, but is definitely blended and sold there.
If this is the case, as you may read below, I would say that the best country for coffee in the world is Italy (although Portugal deserves an honorable mention for their bica).
Where does the best coffee come from?
This question must be answered in a different way than "what country has the best coffee?", because here we want to know where the best grains are produced, or which "procedure" label we should look for in the supermarket. It is not the same as which coffee countries has the best coffee production, and we are also not asking which coffee countries produces the best variety of coffee bean.
Some of the countries in this list don't have coffee trees, but their coffee business companies procure their beans from around the world (El Salvador, Costa Rica, Brazil, Colombia, etc) and from types (kona coffee, arabica varieties, etc). After selecting the best beans, these countries pack them and either sell them domestically or as coffee exports
With no further ado, time to start the ranking.
1) Italy
Italy is widely recognized as one of, if not, the best coffee blending countries on earth (and also by having one of the most beautiful cities in Europe).
And here's something to keep in mind: Italy is not a coffee-producing country. They get their beans from places like Brazil, Ethiopia, and Indonesia. They are, nevertheless, masters of the craft of mixing several types to get the most sublime quality.
Renowned for its cappuccinos and espressos, quality coffee is an art in Italy, and it's an art that they do extremely well. Even non-coffee drinkers can usually find themselves sipping a high-quality Italian espresso or cappuccino because they don't think of it as just coffee like people do when drinking out at home.
Famous Italian Coffee Brands
If you are an average coffee appreciator, there are several Italian brands you'll have heard of. You may have even had one of their coffees before.
What about Lavazza, Kimbo, illy, Vergnano and Segafredo? These brands dominate Italy when it comes to coffee. It's not hard to see why they're so popular: they use high-quality beans which can be found throughout Latin America, Africa, and Asia.
If you want a great cup of Italian-style coffee (and don't mind shelling out), visit the country (we suggest the month of November), and then try any of these three.
What type of coffee do Italians use?
Southern Italians, particularly in Sicily, prefer a stronger-flavored blend of arabica and robusta, whereas northern Italians prefer a full-arabica type.
What coffee to drink in Italy?
Caffè normale is simply an espresso, served black and in one shot. Italians drink caffè normale all day long and at any time — with breakfast, between meals, etc. Take your espresso calmly and feel the scent before drinking it.
Drinking coffee in Italy is like a daily rite (sometimes multiple times per day). Almost every town you go to, even some small villages, will have a cafe with incredible coffee for you. So what kind of coffee should you drink in Italy? Should you stick with Italian brands or try something new?
It depends on where exactly you're going and what your preferences are but here are a few suggestions to get you started. First, if you're only going to be spending time in Rome (and if you are, check this article) then head over to Sant'Eustachio Il Caffe on Via del Corso as soon as possible!
Remember that there is a significant difference in the coffee blends used in southern Italy (where often baristas use a mix of Robusta and Arabica beans) and northern Italy (favoring 100% Arabica beans).
But independent of the place, it is unlikely to get wrong with coffee in Italy.
2) Brazil
Simply put, Brazil is the world's largest coffee grower.
So it should come as no surprise that they also have some excellent coffee.
Brazilian coffee can be a little on the sweet side, but don't let that deter you from trying them. If you're a regular coffee drinker, you'll notice that Brazilian coffee comes across differently than what you may be used to: for example, espresso is milder; beans are roasted darker and give off less acidity; but what's most distinctive about Brazilian coffees are their notes of chocolate and nuts, when compared to the fruity flavor of Colombian beans.
Coffee, together with water, is one of these things that Brazil has plenty of, and therefore, it is pretty inexpensive there. Students in Brazil, for example, often take multiple "cafezinhos" to study for long hours.
Where does coffee grow in Brazil?
Brazil is home to more than 300 thousand coffee farms, and the top two growing regions for coffee beans in Brazil are Minas Gerais (with more than half of the national production), Espírito Santo, and São Paulo.
How is coffee transported from Brazil to Europe?
Although coffee is grown primarily in warmer climates, its production requires an extreme amount of attention and patience. From bean selection to packing, care must be taken at every step of the process to ensure that each cup is as full-flavored as possible. In fact, transporting coffee from a major producer such as Brazil to European markets requires a whopping two weeks of travel on ships and railroads.
This journey exposes coffee beans to heat, humidity, and air — three elements that can impact flavor — and it's up to companies like Tchibo, Segafredo, or Vergnano to make sure each batch tastes as delicious as possible when you get your hands on it.
Due to logistical problems, coffee exporters have recently resorted to using airplanes to get the beans to Europe on time.
Best places to drink coffee in Brazil
Brazil was one of the first countries in Latin America to roast coffee beans on large scale and produce coffee at mass levels. This likely explains why almost 80% of all Brazilians drink coffee every day.
Brazil is home to several world-renowned cities for coffee lovers, including São Paulo and Campinas.
3) Colombia
Colombia isn't just one of the best countries for coffee; it's also one of our favorite travel destinations. Home to many UNESCO world heritage sites, including El Penol and Parque Nacional del Cafe, Colombia's landscape is as diverse as its culture.
Visit Bogota for some stunning architecture or spend a few days in Medellin exploring art galleries and boutiques; either way, you won't be disappointed by Colombia's unique mix of history and opportunity.
As for their famous brew? We dare you not to fall in love with a cup (or two) from any one of these five cities:
Popayan
Pereira
Manizales
Salento
Armenia.
What does Colombian coffee taste like?
Colombians are proud of their coffee and have a lot of reasons to be. Growing in terroirs that favor high acidity and fruity flavors, Colombian coffees tend to have more acidity than Brazilian ones do.
4) Indonesia
Surprise: Indonesia is actually one of the best countries for coffee tasting. With its low average wage and high consumption rate, Indonesia has become a popular place for coffee growers and drinkers alike. But it's not just that simple — Indonesia produces some of the best coffee beans in all of Asia. It also helps that their capital city, Jakarta, has 2 Starbucks stores per 100,000 people — the highest concentration of Starbucks locations anywhere on Earth!
The Jambi province of Indonesia is also one of the producers of a rare type of coffee called Liberica.
How to make Indonesian coffee
Kopi Tubruk is an Indonesian-style coffee where coarse coffee grounds are boiled along with sugar. The result is a thick, sweet, and milky coffee that has become a staple of traditional Indonesian culture. After brewing or mixing together, Kopi Tubruk (Indonesian coffee) is poured from a tall glass or earthenware pot into small cups and served with snacks, such as krupuk (crispy crackers made from ground rice or cassava), on nearby plates.
In Indonesia, it's not uncommon for children as young as five years old to drink a small cup of kopi tubruk after coming home from school.
5) Ethiopia
Ethiopia is an emerging country often referred to as the birthplace of coffee and there's no doubt that it produces some of the world's finest beans. The main region coffee producing regions are:
Yirgacheffe
Sidamo
Kaffa
Harar
Djimmah
Limu
These regions are thought by many connoisseurs to produce some of Africa's best Arabica beans. Whether you're drinking a coffee from Yirgacheffe or any other, it's hard not to get excited about Ethiopian coffee. And even better than its drinkability, Ethiopians have long been known for their love of coffee culture.
What is Ethiopian Yirgacheffe coffee?
Ethiopian Yirgacheffe coffee is a wet-processed coffee grown at elevations from 1,700 to 2,200 meters, or 6,500 to 7,500 feet. This Arabica is hardy and drought-resistant. Its clean flavor notes and floral aroma won't overwhelm your senses like some bolder coffees. If you're new to drinking specialty coffee or just want a taste of quality without any spice added — Yirgacheffe is a great place to start! It pairs well with yogurt and citrus fruits.
Conclusion: The Best Countries for Coffee
Five countries where you should taste a cup (or multiple cups) of coffee:
Italy, for its espressos and carefully crafted blends.
Brazil, for the local arabica beans with notes from chocolate and low acidity.
Colombia, for their beans with fruity notes and complex flavors.
Indonesia, to experience the Kopi Tubruk and try a cup of the rare coffee liberica.
Ethiopia, to taste the Yirgacheffe coffee.
The price of a cup of coffee or cappuccino in the best countries for coffee.
According to Numbeo, these are the prices you should expect (on average):
| | | | |
| --- | --- | --- | --- |
| Country | City | Average Price of a Coffee/Cappucino (USD) | What you should try |
| Italy | Milan | $1.83 | An espresso with the Milanese blend (100% Arabica) |
| Italy | Palermo | $1.77 | An espresso with the Sicily blend (Arabica and Robusta) |
| Brazil | São Paulo | $1.45 | A typical coffee made with mogiana beans. |
| Colombia | Medellin | $1.23 | A cup from the many local family cafés (forget Starbucks) |
| Jakarta | Indonesia | $2.56 | A traditional Kopi Tubruk |
| Addis Ababa | Ethiopia | $0.82 | A cup from the traditional coffee from Yirgacheffe |
Average Price of a Coffee/Cappucino in major cities from the best countries for coffee.
---
If you enjoyed this article about the best countries to drink coffee, check also:
Argentina — Once a Paradise for War Criminals, Now a Great Place to Retire
The Top 10 Honeymoon Destinations in South Africa
International Flight Tickets: 4 Tips to Pay Less
Best Place to Visit in Europe on Each Month of the Year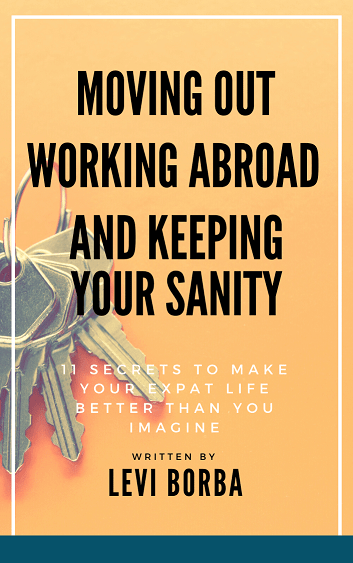 ---
First, subscribe (for free) to receive my articles directly in your inbox and receive as a special gift the digital book 20 Essential Hacks for Saving Money While Travelling.
Second, if you liked this article, please consider supporting me and other writers by becoming a Medium member. By using this link, you will directly support me with a piece of your fee; there will be no additional cost to you. Thank you a million times if you do!
---
Levi Borba is the CEO of expatriateconsultancy.com, creator of the channel Small Business Hacks, of a page for Small Business Owners, and best-selling author. Subscribe to my articles (for free) and receive (also for free) the ebook "The Blueprint for First-Time Business Owners".