The Top 10 Honeymoon Destinations in South Africa
---
If you're looking to celebrate your honeymoon in South Africa, there are plenty of exciting options open to you. From adventurous safaris and luxurious hot springs to breath-taking coastal views and charming seaside towns, there's something for every couple to enjoy on their romantic holiday in South Africa.
I took a road journey with my wife and family from Johannesburg to Capetown a few years ago. I compiled this list based on the advice of multiple experts but also on my own experiences.
If you would like to go a bit more to the north in Africa, check this article I wrote with the top 10 honeymoon destinations in Tanzania and Zanzibar.
Here are some of the top 10 honeymoon destinations in South Africa.
PS: Discover how a cashback program can help you recover part of the money spent on flight tickets or Booking.com on our WayAway review.
Cape Town — a victorian honeymoon itinerary
The romantic Victoria & Alfred Waterfront, and the penguins of Boulders Beach are just two of the top attractions that will make you bedazzled (in a positive tone) by Cape Town. The vibrant city is a great place to explore with your spouse, and the natural beauty of the area should keep you coming back for more.
Head out on a sunset cruise from the V&A Waterfront, which also has tons of shopping, restaurants, and bars to choose from. You could also go out on a day trip for whale watching at Hermanus — one of the most popular things to do in the Western Cape and something experienced by many of the visitors.
For those who love wine, there's De Grendel Wine Estate and Restaurant where you can taste local flavors along with wines from all over South Africa. When my wife and I went to Cape Town, we also had a guided bike tour across Cape Peninsula until the Cape of Good Hope, where we could see monkeys and ostriches in their natural habitat.
Tsitsikamma National Park: Nature comes together on a honeymoon to South Africa
This natural park is perfect for those that love hiking and camping. Not only does it offer a stunning location, but it's also near several beaches, giving you more than one opportunity to enjoy your honeymoon. The hiking trails are well-maintained and showcase some of nature's beauty through rainforests and canyons.
If you want to head back towards civilization, there are plenty of hotels nearby where you can rest after a long day. There's no way you will be disappointed with your trip here because Tsitsikamma National Park has everything from tropical rainforest to a mountainous jungle.
If you have no problem with height, remember to take a walk across the Storms River suspension bridge. It was originally built in 1969 within the Tsitsikamma National Park but has subsequently been restored to assure its stability and safety. It's only seven meters above the swirling waters of the river as it joins the bubbly Indian Ocean.
Durban
A sophisticated coastal city with energetic nightlife, Durban is another of South Africa's top honeymoon destinations. With its fun vibes and beautiful beaches, it's easy to see why newlyweds are drawn to its shores. After a day of sunbathing on North Beach or going on a dolphin cruise, grab some dinner at casual restaurants like The Grill Jichana or Dukkah Restaurant & Bar before heading out for some cocktails at The Chairman.
In addition to great food and drinks, Durban offers plenty of things to do: get active with watersports (try surfing) or take a sunset cruise.
Garden Route
The Garden Route is a prime destination for honeymooners. There are scores of little towns and beaches along this coastal stretch.
The route goes from the Storms River in the Eastern Cape province and ends in Mossel Bay in the Western Cape province offering a romantic sense of solitude. Mossel Bay and the Robberg Nature Reserve are popular choices; they each have their own unique charms and activities.
Mossel Bay also offers visitors plenty of fun water-related activities (scuba diving, deep-sea fishing, watching dolphins) to enjoy over the course of their stay. The Robberg Nature Reserve is great for outdoorsy couples who enjoy hiking. If you're visiting from June to October you can also see whales migrating past the coastline!
Kruger National Park — the place for a South African safari honeymoon
Kruger National Park is a vast wildlife preserve that covers almost 5 million acres and spans across two of South Africa's 9 provinces.
The park has been visited by millions of tourists and hikers, including a former United States President. Marloth Park, also located near Kruger National Park, has great accommodation options for any type of budget and is an excellent place to spend time exploring on foot or by car.
You can arrange a safari through Kruger during your visit or opt for other alternatives like boat trips or horseback riding. This unique park is home to more than 3,500 species of animals, including the big five:
African Buffalos
African Rhinoceros
Elephants
Leopards
Lions
Read also: International Flight Tickets: 4 Tips to Pay Less
Stellenbosch: Enjoy the wine capital of South Africa during your honeymoon.
One of SA's top wine regions, Stellenbosch has a charming village atmosphere that offers plenty of scenic beauty and recreational opportunities. With nearby wineries like Vilafonté, Peter Falke, and Tokara, there's no shortage of places to indulge your newlywed status. In addition to vineyards, the area is known for its craft breweries and cafés.
The ultimate can't-miss attraction for honeymooners, Stellenbosch has many of SA's best wine estates with award-winning wines combined with a few world-class restaurants. Rounding out honeymoon itineraries are natural attractions like the Jonkershoek Nature Reserve.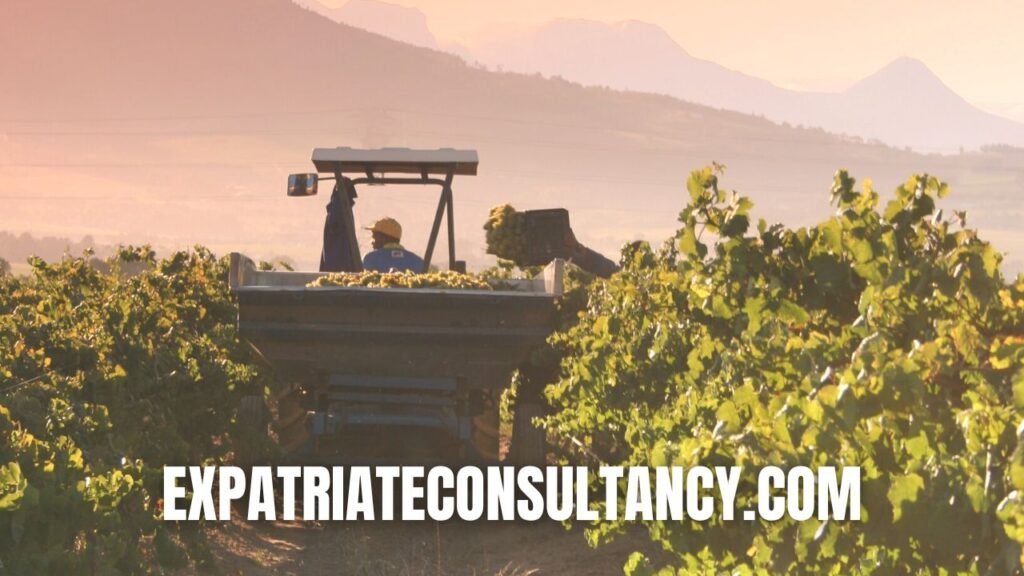 Port St Johns
Port St Johns is among the most well-known beach destination in the Eastern Cape since it's hard to beat its pristine beaches and ample wildlife. Between long walks along white sand and excursions to Silaka Nature Reserve (where you can take an extra special walk down the aisle), a Port St Johns getaway is perfect for an outdoorsy couple looking to relax and unwind with no real pressure of specific sightseeing.
Port Elizabeth
Port Elizabeth is the largest city in the Eastern Cape, and it's known for its natural beauty. It sits on Algoa Bay, which makes it a popular destination for fishing, boating, and dolphin-watching.
If you want to get out of the city while you're there, take an excursion to one of Port Elizabeth's national parks or hire a guide who can introduce you to the area's wildlife up close. One option is sandboarding at the Sunday River Valley; if you'd rather get out of town completely, head north where is the Addo Elephant National Park.
The Addo Elephant National Park near Port Elizabeth
This is a great choice for an African safari and it doesn't cost too much either. The park features one of the densest African Elephant populations on earth. The best way to explore Addo is by car with local guides. Include in your honeymoon plans an accommodation at one of Port Elizabeth's hotels with safari drives available as part of your stay.
Plettenberg Bay
Plettenberg Bay, an upmarket town known for its beautiful beaches and a number of activities on offer, is great for active couples and honeymooners. Those looking to explore nature can try hiking the Robberg Nature Reserve or the Tenikwa Wildlife Awareness Centre, where wild animals are rehabilitated.
For those who'd rather be relaxing, there are a number of white-sand beaches around Plettenberg Bay where you can do just that. Birdwatchers will also have an excellent time, at the splendid Birds of Eden Free Flight Sanctuary. The area is perfect for couples who enjoy spending their time together outdoors, with plenty of fun things to do and exciting wildlife to discover.
Knysna
Knysna has an incredibly scenic landscape, thanks to the Knysna Lagoon and the Indian Ocean. The Knysna Elephant Park offers an up-close view of elephants and is a good example of Knysna's wildlife diversity. Mention how romantic it is here in autumn with no crowds, although there are still restaurants open for fine dining. Recommend taking a cruise along the lagoon to get a different perspective on the scenery. Knysna was also listed among the best beach destinations in the world for families.
Safety issues in South Africa
Maintaining a low profile while visiting South Africa is recommended, particularly if your nationality and skin color stand out. Outside of touristic areas, foreigners may be at increased risk of attack by members of both local and foreign criminal organizations and are encouraged to review their security measures carefully, especially at night.
The best recommendation, however, is to follow the advice of hotel concierges and local, verified guides.
How to Travel for a Honeymoon to South Africa
When I went to South Africa, I flew with Qatar Airways.
Qatar Airways connects South Africa to North America, Europe, and Asia via Doha, one of the most modern airports in the world.
The airplanes are modern, and the cabin service is excellent, which reflects why Qatar Airways has received the World's Best Airline award several times.
Other convenient alternatives you can find at Trip.com.
---
If you enjoyed this article about the best places in South Africa for a honeymoon, check also:
The Best Countries for Coffee in The World
Where will alcohol be at the Qatar World Cup?
Best Place to Visit in Europe Each Month of the Year
---
First, subscribe (for free) to receive my articles directly in your inbox and receive as a special gift the digital book 20 Essential Hacks for Saving Money While Travelling.
Second, if you liked this article, please consider supporting me and other writers by becoming a Medium member. By using this link, you will directly support me with a piece of your fee; there will be no additional cost to you. Thank you a million times if you do!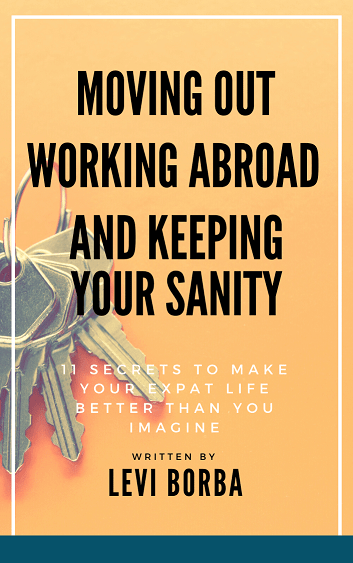 ---
Levi Borba is the CEO of expatriateconsultancy.com, creator of the channel Small Business Hacks, of a page for Small Business Owners, and best-selling author.