These are the best beach vacations in the world for families and couples that we visited!
---
You don't like beaches? Then this episode may not be for you.
But if you love the scents of the sea, warm water, and sand, keep watching. I have traveled to 54 countries and been on hundreds of beaches. They are my second biggest fascination (the first is geography).
I curated this list of the best beaches on nearly every continent, from Asia to America to Africa to Europe. The only continents lacking are, obviously, Antarctica and Oceania.
Hint: The 1st was a former pirate hideout…
I only mentioned places that I visited (like in this list of the best places to visit in Europe). As a former airline specialist, I had the opportunity to visit every continent (except Antarctica, but I don't think the beaches there are that good). So, from hundreds of possibilities, I chose the most beautiful beaches in the world to soak in their waters.
Because all of them are stunning in their own way, the ranking is not from greatest to worst. I divided it by continents (sorry Pacific ocean, none of your beaches made to the list).
Europe's and Asia's Most Beautiful Beaches
Cyprus — Nissi Beach & Protaras
Nissi Beach and Protaras are two beaches with calm waters in the same region of Cyprus. Both have warm and clear seas, convenient access to wonderful (and nutritious) Greek-Cypriot food, and enough activities to keep you entertained for an entire week.
Those two beaches are one of those spots in the world that, no matter how gorgeous the photos are, still will leave you speechless when you arrive.
No photographer can do this location justice.
The distinction between the two is that Nissi Beach caters to youthful travelers with its beach bars and thumping electronic music. Protaras, on the other side, is one of the best family beach destinations in Europe.
Other attractions in the region include:
Water World Waterpark – A fun-filled water park with numerous water slides and attractions, ideal for all ages.
Ayia Napa Monastery – A historic and cultural landmark that showcases Cyprus' rich history and architecture.
Fig Tree Bay – A stunning beach with crystal-clear waters and a variety of water sports, including snorkeling and jet skiing.
Magic Dancing Waters Show – A captivating water show that combines lights, music, and dancing fountains, offering a unique and enjoyable experience for the whole family.
Malta — Mellieha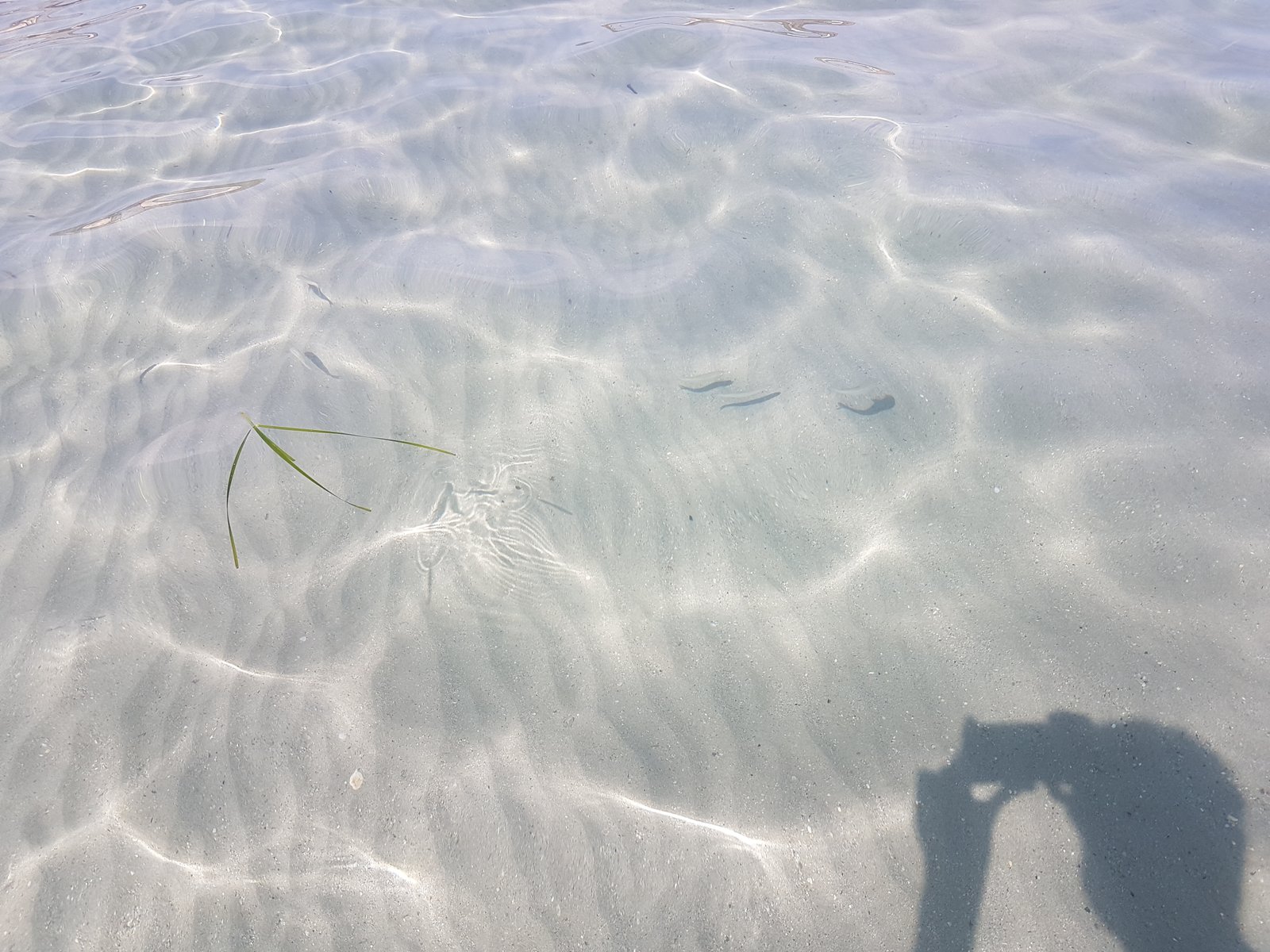 Mellieha is a tiny town in the Maltese island's northwestern region. It is close to Cirkewwa, from where boats to Gozo depart. We visited in September, and it was not busy. The weather was perfect for a beach vacation, and the city, despite its tiny size, has lots of good eateries and bus stations to get across Malta.
I stayed at the Solana Hotel & Spa, a pleasant hotel with a good price-to-benefit ratio and a tasty breakfast and dinner buffet. To top it off, they offer a rooftop swimming pool with one of the best views I've ever seen.
While wandering about the city, you often need to climb stairs or steep streets, but the scenery is breathtaking. It also has some of the best family beaches in the Mediterranean region.
Other attractions you can enjoy in this fantastic place for beach vacations are:
Sandy beaches with shallow waters.
Boat tours
Golf courses
Scuba dive
Historical places at a walking distance.
Thailand — Koh Larn
This little island is just a few hours — or minutes if you take a speed boat — away from Pattaya's party scene (a place in Thailand famous among expat retirees), yet it is the polar opposite. The few miles of water that separates it from the mainland are enough to convert Koh Larn into a tranquil haven where you may interact with wild monkeys. It is a well-preserved islet with enough infrastructure to accommodate visitors during day visits.
The island contains two beaches, both resembling natural swimming pools. Ideal for couples but also can be considered family beaches.
I suggest the hot mango salad provided by the beachside food vendors. It's excellent for the warm weather and tropical mood.
Some other fun things to do in Koh Larn or Pattaya are:
Ramayana Water Park – A large and exciting water park with over 50 water rides, slides, and attractions for all ages, located in Pattaya.
Cartoon Network Amazone Water Park – A unique water park with cartoon-themed attractions and water slides, featuring popular characters from Cartoon Network, such as Ben 10 and Powerpuff Girls.
Sanctuary of Truth – A beautiful and intricate wooden temple that showcases traditional Thai architecture and craftsmanship, located in Pattaya.
Africa's Most Beautiful Beaches
South Africa — Knysna Beaches
Knysna is one highlight of the Garden Route, a South African path that connects the Western and Eastern Capes and is listed as one of the world's most beautiful road trips.
The neighborhood is already well-known for its park routes, oyster dishes, and frequent dolphins. The beaches are also worth mentioning.
Knysna, unlike some of the other destinations on our list, is accessible once in South Africa (by the way, a complete guide for honeymoon in SA is here). In this list of the best beaches in the world for vacation, Knysna is one of the two (the other is Praia do Cedro in Brazil) that is not on an island. Travel from Cape Town on the N2, a well-maintained national route.
Other attractions in Knysna or nearby are:
Featherbed Nature Reserve – A beautiful nature reserve with diverse flora and fauna, offering activities such as guided walks, boat cruises, and bird watching.
Pledge Nature Reserve – A peaceful and serene nature reserve with hiking trails, picnic areas, and bird watching opportunities.
Knysna Elephant Park – A sanctuary for rescued elephants, providing a safe and educational experience for visitors to interact with these magnificent animals.
Zanzibar — Nungwi Beach
This area of Zanzibar provides an untouched and rustic environment, together with everything necessary for a beach trip and a family vacation. They built lodges and cottages using natural materials. There are no large glass structures blocking the sun, nor are there any loud highways with heavy traffic. Nearby, Paje beach is a great place to practice sports like Kiteboarding.
The beaches and beachfront hotels are only some of the many reasons to visit Zanzibar and Tanzania for an incredible island vacation.
In the seaside restaurants, the islanders provide local seafood prepared in their unique manner. I'll never forget how delicious the tropical fish served was.
Other attractions include dolphin watching, snorkeling excursions in crystal clear waters (I did that and it was unforgetable) and many other attractions related to the incredible ocean life in the region.
If you are unlucky, the waters may be dark because of the seaweed, as it happened during one of our days there. It did not impede my positive view of this African island.
Latin America's Most Beautiful Beaches
Ubatuba, Brazil — Praia do Cedro
Love hiking? To get to this beach, you'll have to walk for around a kilometer. But you don't have to be an athlete. You also don't need to worry so much about violence, since it is not Rio, and São Paulo is not that dangerous.
Once you've walked downhill far enough, your reward will be the first glimpses of the most beautiful of Ubatuba's over 80 beaches. The walk ends with an emerald-water sea in front of you and the Atlantic rainforest behind. Besides coffee and water, splendid views are one of these things that cost you almost nothing to find in Brazil.
The Praia do Cedro is the closest to the notion of a wild beach on our list, although it may draw many people on weekends. Arrive early if this is the case.
Some additional attractions for family beach vacations in Ubatuba are:
Projeto Tamar – A conservation project that focuses on protecting sea turtles and their habitats, offering educational tours and a chance to see these fascinating creatures up close.
Ubatuba Aquarium – An aquarium with a variety of marine life exhibits, including sharks, rays, and sea turtles, offering an educational and fun experience for the whole family.
Punta Cana, Republica Dominicana — Bavaro Beach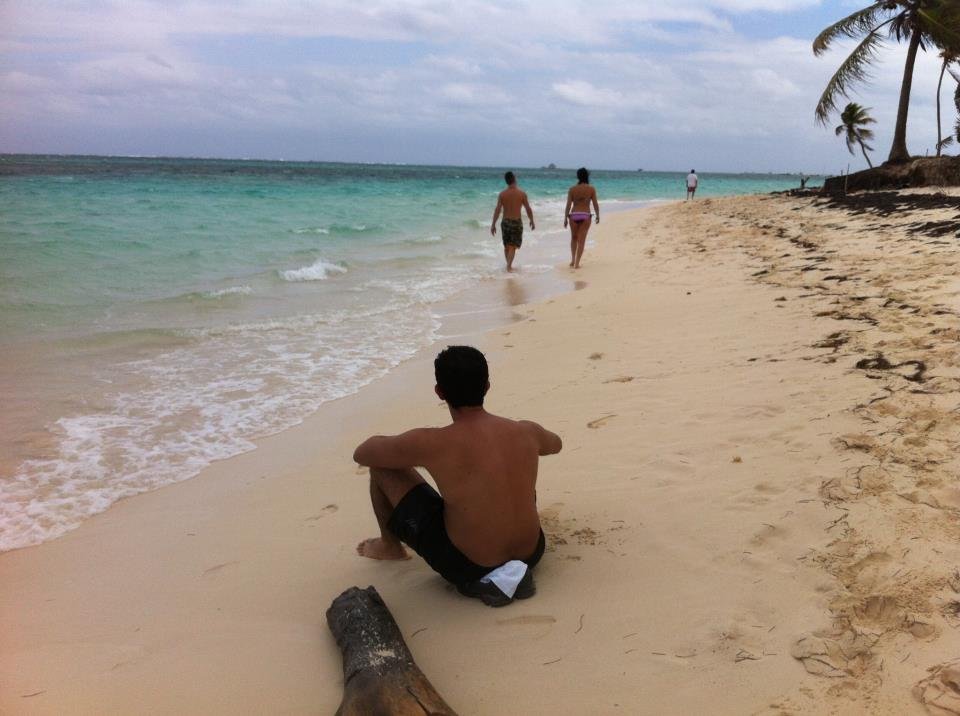 With most of its lodgings centered on large hotels, Bavaro stands out from the other names on our list because of its resort-oriented nature. It's your average Caribbean beach, complete with all-inclusive resorts, sparkling water, sandy beaches, and pleasant weather. All at a fair price when compared to other places.
Besides the white sand beaches full of palm trees, Punta Cana also has some other things that put it among the destinations for the best family beach vacations:
Manati Park – A wildlife and theme park where visitors can see and interact with a variety of animals such as dolphins, sea lions, parrots, and reptiles.
Scape Park – An adventure park with a variety of outdoor activities, including zip lining, cave exploration, and eco-tours.
Hoyo Azul – A natural pool located in Scape Park with crystal-clear blue waters surrounded by lush vegetation and cliffs, perfect for swimming and taking pictures.
Dolphin Explorer – An interactive program where visitors can swim and interact with dolphins in their natural habitat, an unforgettable experience for the whole family.
Isla Mujeres, Mexico, Playa Norte
You could assume I'm obsessed with islands at this point of our article about the best family beach vacations in the world. Isla Mujeres, once a pirate hideaway, now has beach bars, restaurants, and resorts — yet the cost-benefit ratio of staying in Cancun and going there by boat may be better. All that in a peaceful scenario that in nothing reminds us of the other violent cities in Mexico.
From diving and touring nearby coral reefs to just sipping beverages under the Caribbean sun, Isla Mujeres has something for everyone (even expats who choose Mexico as their place of retirement). Unless you are on the path of a storm.
What's the Best Beach in the World?
Or, in other words: what's on your list of the best beach vacations in the world for families & couples?
I had yet to visit Jamaica or the Maldives. So I'm interested to know YOUR favorite beaches so I may include them in my future rankings 🙂
---
If you enjoyed this article about the best beach vacations in the world for families, here are a few other reading suggestions for you:
3 Cheap Cities in Europe to Visit This Winter (And 1 to Avoid)
4 Tips for Flying (From an Airline Insider)
4 Expert Tips to Pay 40% Less during Your Next Holiday
---
If you wish to become a Medium member and have access to articles like this, check this link. It is only $5 per month.
---
Levi Borba is the CEO of expatriateconsultancy.com, creator of the channel The Expat, and best-selling author.