Where to Start a Business? Here Are Countries with the Lowest Taxes and Little Bureaucracy
---
I left my home country almost a decade ago to start a career and become an entrepreneur. During this time I wandered across all continents (except Antarctica) with my ideas and projects. I never thought about checking the most business-friendly countries somewhere.
Back then, I was only relying on my guts and anecdotal evidence, but now, with plenty of official information available in English, you do not need to take the same risks.
I prepared this list for entrepreneurs that are considering the hypothesis of venturing overseas. After analyzing near 200 countries, I considered three major factors to rank these 10 nations among the most promising for entrepreneurs in 2021.
It is curious to notice a few things:
None of the countries in this list are among the largest economies in their continents. Likely due to their smaller size, they resorted to lower taxes to attract investors that would otherwise invest in bigger economies.
In the rank, elaborated by the World Bank Group, no country from Latin America had a good performance. The same is valid for Sub Saharan Africa.
European countries, in large part smaller nations that developed quickly in the last few years, dominated the top 10.
We also have an article answering about the best age to start your own business.
Here are they:
Countries with the Lowest Corporate Tax Are Business Friendly Countries
This is the most straightforward of all the factors considered. Low corporate taxes are beneficial for businesses — at least businesses that make a profit. This is because if you are burning money, you will pay no corporate tax in most parts of the world.
Here we understand corporate tax as the tax imposed on the net income of the company.
In some countries, it varies according to the industry sector, size, or government subsidies. To simplify, in this post I will use the most applied rate of corporate tax in each country, not considering government incentives.
Remember that any businesses wanting to trade or expand into any country will need professional translation services to ensure the highest quality of translations for all documents, like local business permits, property registration, financial documents, documents for exporting and trading across international borders, etc.
As not all countries will accept English documents, you will need the assistance of professional translators who are certified by universally accepted institutions worldwide, like the International Organization for Standardization (ISO). It guarantees that documents are up to the standards of private and public institutions, regardless of the country you pick from this article.
Ease of Doing Business
The World Bank (almost) every year ranks all the world's economies in terms of ease of doing business. As they explain on their website:
A high ease of doing business ranking means the regulatory environment is more conducive to the starting and operation of a local firm. The rankings are determined by sorting the aggregate scores on 10 topics, each consisting of several indicators, giving equal weight to each topic.
To calculate the easiness of doing business, they consider factors like:
Dealing with permits
Getting utilities like electricity
Registering property
Getting credit
Trading across borders
Enforcing contracts (my personal advice is that every entrepreneur overseas should pay special attention to this topic), among others.
Reports From Entrepreneurs in Global Communities about Business Friendly Countries
The third factor is the most subjective. If you want to start a business in another region or continent, the first step is to get involved in communities of fellow entrepreneurs. The internet makes this easy and this a first step to conquering business allies.
Do you want to open an SEO agency in Singapore? Join the LinkedIn or Facebook group for digital marketers in Singapore. Thinking about creating a startup in Ireland? There are plenty of groups you can join. Always look for entrepreneurs that experienced similar situations as yours.
With these factors considered, I made the list below. Here is a disclaimer: some countries should be there, but they are not. At least if we consider only tax burden or ease of doing business. Countries like the United Arab Emirates or the UK.
But I didn't include them for a reason. There are hundreds, maybe thousands of articles on the internet talking about starting a business in the United Kingdom or Dubai. I didn't want to be repetitive, so I decide to mention less mainstream destinations.
Check also: The Best Cities to Retire in Europe
North Macedonia
Gorgeous natural scenarios dot this country, formerly known as F.Y.RO.M, and they are on the track to become an EU member. There is an abundant offer of credit lines for entrepreneurs, and the government is quick to solve obstacles with construction permits.
Some programs allow you to register a company in only 4 hours, and the government's macroeconomic policies are remarkably stable.
The corporate tax rate of only 10% is lower than in almost all European countries.
Place in the Ranking of Business-Friendly Countries: 17th.
Corporate Tax Rate: 10% (21st lowest in the world)
Georgia
In the last decade, Georgia advanced from a poor and war-ridden post-communist state to one of the easiest places in the world to start a business. The simplified processes to obtain a visa, register property, and enforce contracts are attracting investors from all over Asia and Europe.
The country established a cluster of Free Industrial Zones, where there are no corporate, income, profit, or property taxes.
Place in the Ranking of Business-Friendly Countries: 7th
Corporate Tax Rate: 15% (36th lowest in the world)
Singapore: One of the best countries to start a business in Asia
I was in Singapore years ago, and my impression was to be immersed in some futuristic scenario where humankind just… succeeded. It is everything so clean that it just looks like a maximum punctuation game in Simcity. One may argue, however, that the heavy workloads and high living costs present an ugly side of the Singaporean business environment.
Singapore is among the least bureaucratic places in the world, with most of the processes and paperwork digitalized and solved in a matter of hours.
Place in the Ranking of Business-Friendly Countries: 2nd
Corporate Tax Rate: 17% (48th lowest in the world)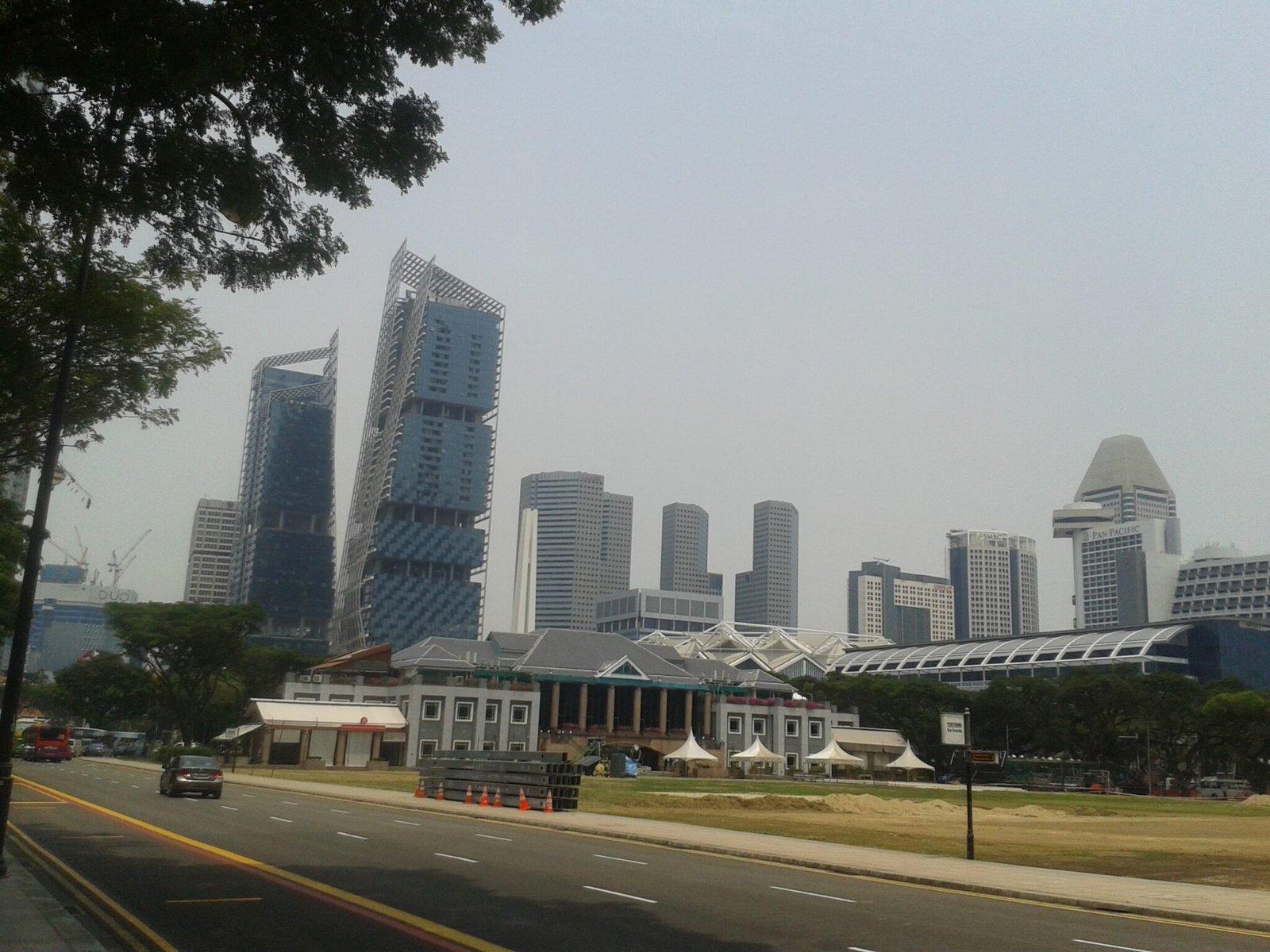 Lithuania
I remember the 2015 new Year's eve as if it was yesterday. I was in Vilnius, and people were thrilled because their country adopted the Euro, concluding years of European integration.
Since Lithuania left the now-defunct Soviet Union, this small Baltic nation had a streak of fortune. The Lithuanian journey upwards is somewhat ignored because of the bigger hype over their neighbor, Estonia. This is unfair, given the similar positions of both nations in most of the rankings.
Registering properties in Lithuania is easy, and the low real estate costs are attracting investors from other parts of Europe.
Place in the Ranking of Business-Friendly Countries: 11th
Corporate Tax Rate: 15% (36th lowest in the world)
Bahrain – One of the few countries with no tax
During the years that I lived in the Middle East, we knew Bahrain as the small neighboring country (you can see the entire island in a glance from the window of an airplane) with good parties.
With pockets filled from revenues of oil & gas exploration, the Bahraini government does not charge corporate tax. Yes, you read it correctly: Bahrain is among the countries with no tax (at least not corporate taxes).
Little to no taxation is common practice among Gulf countries. Different from them, however, Bahrain is relatively antifragile and more friendly to foreign investors.
The downside of this Gulf island is the often conflictual relations with its neighbors, in special Qatar, which results in closed borders and restricted connectivity.
Place in the Ranking of Business-Friendly Countries: 43rd
Corporate Tax Rate: 0% (lowest in the world)
Ireland
Ireland is one of the richest countries in Europe nowadays (at least in terms of GDP per capita). But differently than the other members of the rich boys club, the tax burden is not heavy there.
The corporate tax rate in Ireland is only half the rate of countries like Belgium, for example.
If this is not enough to convince you that this island nation has a business climate friendly to entrepreneurs, consider all the entrepreneurial development programs that Ireland offers. Dublin, the Irish capital, is a safe and cosmopolitan city.
Dublin is also the 2nd cheapest place to fly into Europe from America.
Place in the Ranking of Business-Friendly Countries: 24th
Corporate Tax Rate: 12.5% ( 33rd lowest in the world)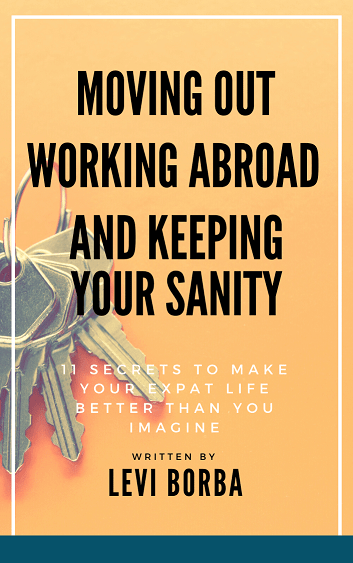 Montenegro
Like the previously mentioned North Macedonia, until a few decades ago Montenegro was part of Yugoslavia, a communist state.
It is one of the countries that are close to joining the European Union. In recent years, improvements like the ample credit offer for entrepreneurs reflect this progress.
The corporate tax rate of 9% is the lowest in Europe (tied with Hungary) if you don't consider tax-havens like Guernsey or Jersey Islands. The language barrier may be a thing, but the number of English speakers in the younger generations is increasing. When I visited Montenegro, I had no problem finding people that spoke at least the basics of English.
Place in the Ranking of Business-Friendly Countries: 50th
Corporate Tax Rate: 9% (19th lowest in the world)
Hungary
Which country has less tax in the EU?
The answer lies in the center of the continent, a place that since the middle ages served as the business hub of the continent for exotic items imported via the silk route. Hungary has the lowest corporate rate in the European Union.
Besides this attractive title, it also is one of the best-connected trading points in the EU. The country still requires much of the old-style, post-communist paperwork to get construction permits or register for utilities — problems that I experienced also when moving to Poland.
Place in the Ranking of Business-Friendly Countries: 52nd
Corporate Tax Rate: 9% (19th lowest in the world)
Estonia
I wrote an entire article about the solutions Estonia created for publishers, digital nomads, and remote businesses.
Estonia is not among the countries with low tax rates, but they are here for another reason.
The Estonian government digitalized most of its processes, so entrepreneurs will waste little time dealing with registrations, permits, and unproductive paperwork. You can incorporate a company in a matter of hours. Paying taxes and fees is also much faster. No time wasted.
This created a very business friendly environment in this baltic nation that has a close connection to Nordic countries (especially Finland).
Place in the Ranking of Business-Friendly Countries: 18th
Corporate Tax Rate: 20% (61st lowest in the world)
Thailand
The first business that I opened was in the tourism industry. As a result, many of the entrepreneurs that I contacted were foreigners that started firms in Thailand.
While this beautiful country in southeast Asia has a natural advantage for the tourism industry, other sectors also benefit from its low costs, large English-speaking community, and high connectivity. So many airlines fly large planes to Bangkok that the two times I flew on the colossal A380, both were to the Thai capital.
A warning point: The Thai government has the fame for being harsh with foreigners that break the local laws or do not have all the needed permits. More than once I heard about the army seizing properties because of unpaid debts or broken regulations.
Place in the Ranking of Business-Friendly Countries: 21st
Corporate Tax Rate: 20% (61st lowest in the world)
---
Are any of the countries above in your entrepreneurial plans? What are other business-friendly countries? Tell us in the comment section.
If yes, be aware that some of them may have minimum investment requirements for foreigners starting a business. Also in Europe, almost always you will need to present to the authorities a business plan. You can learn more about how to write an impressive business plan and how to analyze the local competition in this article, and take a look at this list of books about moving abroad.
If you are planning to start a business in one of these business-friendly countries, first check this book.
---
Levi Borba is CEO of expatriateconsultancy.com, creator of the channel Small Business Hacks, and a best-selling author. You can check his books here, his other articles here, or his Linkedin here.