From a German hub to an isolated island, here are the cheapest cities to fly to in Europe!
---
If you're from Asia or America, like me, probably you, at some point, considered doing a tour across Europe. And you know that after you've landed on the old continent, moving around isn't such a difficult task.
Europe (at least the western and central parts) has some of the world's finest railway networks. They also have a plethora of regional, low-cost airlines and inexpensive bus routes. There are also plenty of options of cheap flights within europe
BUT…
Crossing the ocean to reach Europe may be costly. So, to assist you in determining the cheapest gateways to the Old Continent, I utilized my years of airline experience to compile criteria and rates to assist YOU in determining what are the cheapest cities to fly to in Europe and what should be your starting point in your next euro excursion!
To find flight deals and research the best prices, I use one of these 3 services:
Reasons that make certain cities the cheapest to fly to in Europe
The price of flight tickets fluctuates. A lot. Airlines have an entire area called Revenue Management just to operate the models behind ticket pricing — this is the area where I worked for years. Before, I shared some tips on how to use revenue management in your favor so you can save money.
For this reason, the cheapest city to fly to today is not necessarily the same to fly to tomorrow.
There are, however, some criteria that make certain cities (or rather, certain airports) consistently cheaper than others.
1st — Airport taxes and fees.
This is the easiest one to understand why among the reasons that make cheap places to fly to Europe. Each airport operator is free to set its own fees, and each country has its own taxes, which are then added to the total price of a flight ticket. Some countries have very high airport taxes.
The UK, for example, is unlikely to have many airports among the cheapest in Europe for the simple fact that they have something called Air Passenger Duty Tax. It is charged to people flying out of the UK and has increased in value by 539% since its implementation in 1993. The value is based on the distance of the flight, and Americans can expect to pay up to $110 in the economy and $215.60 in first class. That is why flights from London Heathrow airport (the biggest airport in Europe) are often more expensive than nearby competitors.
2nd — Competition between airlines
There's also no surprise here. The greater the number of airlines serving a specific origin and destination, the lower the prices. That is why, despite the relatively low income of the people, some airports in Africa are so expensive, particularly those monopolized by state-owned companies.
3rd — Competition between airports
Airports, like airlines, can compete with one another. The presence of multiple airports in most of the cheapest European cities to fly into result in one of these airports focusing on low-cost carriers.
Examples of airports focusing on low-cost airlines are Modlin (Warsaw, Poland), Gatwick (London, the UK), and Skavsta (Stockholm, Sweden).
4th — Exchange rate
If a country's currency is devalued, fees and taxes (and even some airline tickets) priced in the local currency will be cheaper when quoted in dollars or euros.
Check also: 3 Very Inexpensive (and Enchanting) European Cities to Visit During Winter
Cheapest cities to fly to in Europe
Prices come from various sources, like Kayak, Priceoftravel.com, Omio, or Hopper.
7. Frankfurt, Germany
Airport: Frankfurt Airport (FRA)
The cheapest flights you can find at Omio.
Frankfurt International Airport is the third busiest in Europe and by far the largest airport in Germany. The city itself is not very touristy (for that, better choices are Berlin or Munich) and is not the cheapest city in Germany, but it is well-connected by railway to most capitals in continental Europe, making it an excellent starting point (in fact, my second trip to Europe started in Frankfurt).
Check below (via a very useful website called WayAway) how cheap is to travel from Frankfurt to other European cities.
Some of the cheapest flights from the United States to Europe pass through this german hub. From North America, you can expect roundtrip fares below $900. The cheaper flights will have layovers, while the more expensive ones would be direct flights with Lufthansa, Germany's national airline.
A major German metropolis, Frankfurt is one of the largest and most influential in entire Europe. It's a city that never goes to sleep. Business, money, tourism, and culture all revolve around it. The city's public transit system is well-regarded for its reliability and its reputation as a clean place. Getting around the city is a breeze because of the abundance of taxis and bike paths.
6. Milan, Italy
Airports: Malpensa Airport (MXP) or Linate Airport (LIN)
The cheapest flights you may find at CheapOair.
Milan is one of Alitalia's two main hubs and is often less expensive than traveling to Rome (which you should visit anyway). Surprisingly, Alitalia never appears to have the greatest fares, since the Italian airline faces fierce competition from dozens of other companies. You can expect prices of around $700 for a round-trip flight from major North-American airports.
Milan is a city full of contrasts; it is a fantastic place to visit in Northern Italy. I know it might sound like the kind of place you'd go on a honeymoon, but there's more to it than that. Much more. Milan is also very close to the Alps. So there's a lot to do and see here and it can easily be your next destination in Europe.
5. Oslo, Norway: The cheapest European city to fly into Scandinavia
Airport: Oslo Airport, Gardermoen (OSL)
The cheapest flights you can find at Omio.
The good news for anyone going to Norway is that flights into Oslo are unusually inexpensive: around $600 departing from North America. The bad news, of course, is that certain items (well, almost everything, it is Norway after all) are extremely pricey once you arrive.
Once I booked a flight to Oslo for a really good price. I was glad for taking profit from an incredible airline promotion. Later I realized that the cost of staying for a few days in the city in a budget hotel, plus the transfer to and from the airport, was more expensive than the airline ticket itself.
Oslo isn't as cold as the rest of Norway, but you'll still want to go there during the warmer months (unless you are planning a ski trip or something similar). The city is generally known for having many green spaces and it is very walkable.
Check also: From Austria to Uruguay, retirees who want to live abroad may look for THESE countries with retirement visas
4. Lisbon, Portugal
Airport: Lisbon Portela Airport (LIS)
The cheapest flights you may find at CheapOair.
Different than Oslo, the Portuguese capital not only has cheap flights to reach there, but Lisbon is also an inexpensive (and splendid) city to spend a few days at the beginning of your Eurotrip. Flights should also be around $600 departing from the US or Canada (from places like Toronto, for example).
Lisbon is a historical city with its own culture, flair, and tradition. It is a city that encompasses the best of Portugal. With an attractive coastal climate, warm weather, a safe downtown, striking historical architecture, and vibrant nightlife, it's a trip that you won't easily forget. July is the best month to visit Portugal, despite the summer crowds.
Immerse yourself in flavors that got their start on the Spice Route to India, such as cinnamon and chocolate. These flavors are recreated in traditional tarts and pastries recipes from times when this was a worldwide trade route linking the Mediterranean, India, China, and Japan. It sounds like time travel doesn't it?
3. Barcelona, Spain
Airport: Barcelona–El Prat Airport
The cheapest flights you may find at CheapOair.
Barcelona El Prat International Airport is the busiest airport in Catalunya and has prices similar to Lisbon. Albeit smaller and quieter than Madrid's, El Prat offers a few trans-Atlantic flights of its own. It is served by all of Europe's main airlines, and from there, low-cost carriers like Vueling and Ryanair can transport you to other regions of Europe. Spain is a perfect country to visit either by land or sea.
This Spanish city also has one of the most beautiful gardens I have seen.
Just be aware that walking around La Rambla while unaware of pickpocketers is one of the most stupid things to do in Spain (and Europe).
2. Dublin, Ireland
Airports: Dublin Airport (DUB)
The cheapest flights you can find at Omio.
Dublin is a low-cost destination from several locations in the United States. The lowest rates are usually around $600, depending on the airline and length of layovers. A direct flight with Aer Lingus or Delta will cost somewhat extra.
There's so much to see and do in and around the Irish capital, with its superb beer (I visited the Guinness factory and it was a remarkable day!), ancient castles, and beautiful countryside (never mind the weather and ignore the constant drizzle). Dublin is one of the most beautiful capital cities in Europe and also a place convenient for medical tourism in Europe.
Dublin is also the headquarters of Ryanair, the leading low-cost carrier in Europe, meaning that you will also be able to explore many other countries in Europe from there — even though Ireland is an island.
The Cheapest Place to Fly into Europe
1. Reykjavík, Iceland
Airport: Keflavik International Airport (KEF) – The cheapest flights you can find at Omio.
Why are flights to Iceland so cheap?
The question becomes even more intriguing when one considers that, like Norway, Iceland itself is a very expensive country.
This is the cheapest European city to fly to for most North Americans. Depending on the time of year and where you fly from, you can expect to pay less than $500 for a roundtrip ticket and from there start your Iceland road trip.
Here are a few reasons why flights to Iceland are so cheap:
Iceland is very close to North America. Reykjavik, in fact, is geologically in North America. The European tectonic plate does not begin until roughly 30 miles to the east. Reykjavik is closer to Boston than California is to Boston. A nonstop trip from Boston or New York to Los Angeles takes roughly 7 hours. To Keflavik Airport, it takes less than 6 hours.
Since it is close to North America, cheap narrow-body planes like the Boeing 737or the Airbus A320 have enough range to fly from North America to Iceland. Narrowbodies cost around a quarter of what longer-range narrowbodies cost, thus tickets can be significantly less expensive.
Flights to Iceland (or Norway) must be inexpensive. Almost nobody would visit there if the flight cost $800 or more since everything else is so absurdly pricey once you got there.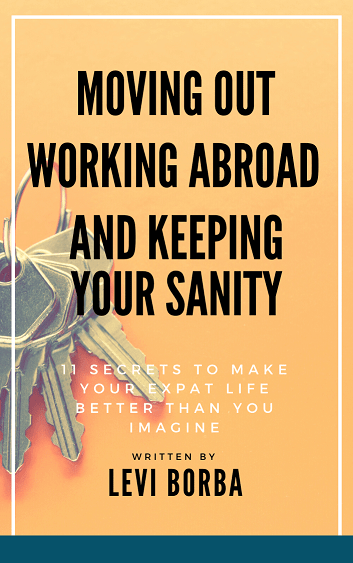 The Cheapest Cities to Fly to In Europe: Conclusion
These are the cheapest European cities to fly into if you are departing from New York or any other city in the opposite side of the Atlantic Ocean:
7. Frankfurt, Germany. Airport: Frankfurt International Airport (FRA)
6. Milan, Italy. Airports: Malpensa Airport (MXP) or Linate Airport (LIN)
5. Oslo, Norway. Airport: Oslo Airport, Gardermoen (OSL)
4. Lisbon, Portugal. Airport: Lisbon Portela Airport (LIS)
3. Barcelona, Spain. Airport: Barcelona–El Prat Airport
2. Dublin, Ireland. Airports: Dublin Airport (DUB)
1. The cheapest city to fly into Europe is Reykjavík, Iceland. Airport, Keflavik International Airport (KEF):
How to Find Good Deals for the Cheapest European Cities to Fly Into
In 2022, someone presented to me a website called WayAway, which is a multi-aggregator of numerous budget airlines and travel agencies. I saw with my own eyes how it constantly found tickets and deals for many of the cheapest European cities to fly to with prices much better than Google Flights. It also found some insane prices for hotels (stuff like 4* hotels for the price of a hostel).
Yes, the website charges a fee from users (you) so you can access all these crazy deals. It is like Costco supermarkets in a certain way. But in a single journey, you can have back all the costs of the membership, which costs 50 dollars per year (but here you have a 10-dollar discount coupon, only for our fans!)
If you can try it below:
If you have met your very favorite European tourist attractions and want to commemorate them, and you also very much love a certain thing you met when you travel, try customizing a keychain from a keychains co., any pattern and style can be designed by yourself, you can make a customized keychain for your favorite attraction or city to commemorate it, or as a gift for your friends who love to travel, and to promote your favorite city is also a very Great choice. These customized keychains will surely be fascinating!
---
If you enjoyed this article about the cheapest cities to fly to in Europe, check also:
The Best Cities to Retire in Europe
The 8 Safest Big Cities in the US Right Now
Best Place to Visit in Europe on Each Month of the Year
Levi Borba is the founder of The Expatriate Consultancy, creator of the channel The Expat, and best-selling author. Some of the links in this article may be affiliate links, meaning that the author will have a commission for any transaction.