The 10 Most Dangerous Cities in Europe in 2023
---
Have you ever asked yourself what is the most dangerous city in Europe?
The old continent has a much lower level of violence than Africa or Latin America. To put it in perspective, São Paulo, the safest of the 27 Brazilian state capitals, would still be more violent than any European country except Russia (which has many similarities to Brazil). So it may sound odd an article about the most dangerous cities in Europe. You can be sure that even the most unsafe city in this ranking is not among the most dangerous cities in the world.
But violence is not always nonexistent in Europe. After all, the old continent is home to 44 countries and nearly 800 million people.
While it is safe in general, it is also a very unequal continent. Western Europe has some of the most developed countries in the world, but Eastern nations like Belarus, Albania, or Moldova have a development level comparable to places in Latin America or Asia.
When discussing violence, it is important to consider shared factors that help explain its prevalence in a specific country, similar to our analysis of the most dangerous cities in Mexico in this article.
Therefore, when we talk about the ten most dangerous cities in Europe, one might assume that the majority of them are in the poorer nations of Eastern Europe.
But nothing could be further from the truth. In fact, nine of Europe's ten most dangerous cities are located in developed, western countries. Needless to say none of the cities mentioned in this list are among the best places to retire in the world.
Curiously also, none of these dangerous cities are among the most beautiful capitals in Europe.
Check also: Hold Your Breath: The Dirtiest Cities in the World!
Before starting the list of the 10 most dangerous cities in Europe, it is important to understand the criteria behind this ranking.
The criteria to define the most violent cities in Europe
Numbeo's Crime Index is built using data from cities all over the world and their local inhabitants to determine the severity of perceived crime and safety levels. The survey is conducted twice a year. It focuses on increases in crime over the previous three years and issues regarding break-ins, thefts, robberies, and being attacked in the city.
The statistics are derived from a variety of sources, such as surveys. The questions in these surveys are similar to those in many other scientific and government assessments, and they are treated to eliminate outliers or untrustworthy data.
Numbeo uses data up to 36 months old to generate the index (which is constantly updated). They only include cities with a sufficient number of data points to be statistically reliable.
What is considered "Dangerous" or "Safe"?
Cities with a crime index value of less than 20 have a low prevalence of crime. Some examples of cities with index values less than 20 are Zurich, Bern, Lugano (all of them in Switzerland, explaining why it is among the best retirement destinations for the rich), and Funchal in Portugal. While the US is considered more "dangerous" than Europe by many, the crime rates in major cities can be quite low in some cases.
The worst city in the world in this index is Caracas, in Venezuela, with an index value of 84, followed by Port Moresby, Papua New Guinea, and Pretoria, South Africa, both scoring 82.
The most dangerous city in Europe scored a whopping 70.76. This is worse than São Paulo (Brazil) or Mexico City—time to reveal its name and the entire top ten.
Reminder: These numbers don't take into consideration the recent war between Russia and Ukraine. By the way, we also wrote an article about what you should do in case of conflict.
Is Europe Dangerous?
Europe isn't dangerous; that's a simple fact. Comparatively, the violence rates in Europe are incredibly low. Across Europe, the annual homicide rate is 3.5 murders per 100,000 inhabitants. In comparison with the United States, Africa, or Latin America, that is very low.
That is why when people call Glasgow "the murder capital of Europe", you should hear it with a pinch of salt (although Glasgow is indeed the most dangerous city in Scotland).
However, as you may discover in the next paragraphs, some cities are becoming increasingly violent, including crimes like sexual assault.
You may also be surprised by the absence of some names in this list, cities that once were famous for their violence, like Belgrade in Serbia, but now are relatively safe.
The ranking below has the most dangerous cities in Europe, but if we also wrote about the most dangerous city in each European country.
Read also: The Cheapest Airports to Fly to or Out of Europe!
The 10 Most Dangerous Cities in Europe to Visit
10th — Malmo, Sweden
Crime Index Score: 56.75
Comparable to: Indianapolis, IN (USA) or Johor Bahru (Malaysia
Why is Malmo so dangerous:
Over the past two years, Malmo, Sweden's third-largest city, has become one of Europe's most dangerous cities and is sometimes compared to Chicago in the US. Curiously, it is also the fastest-growing city in Europe.
In one single year, Malmo had 65 shootings. Consider that the city has less than 350 thousand inhabitants and this data gives an idea of how violent this Swedish city became.
There were also cases of attacks with hand grenades.
Swedish media say that half of these victims are connected to organized crime networks and gangs. Others attribute it to the city's changing demographics: Malmo has become a magnet for immigrants over the years —almost 40% of its population comes from abroad.
The Best (and Safest) District to Stay if You Are Travelling to Malmo
If you are visiting Malmo, the finest (also in terms of cost-benefit) area to stay in is near Gamla Staden. It's convenient for everything, and it's also one of the most attractive places, rich with historical buildings. Furthermore, it is far safer than areas such as Rosengard.
Check also: From bird drops to lucky eyes, there are some very creative tourist scams in Europe.
09th — Naples, Italy
Crime Index Score: 58.52
Comparable to: San Francisco, CA (USA) or Noida (India)
Why is Naples so dangerous:
As the regional capital of Campania, Naples is one of the largest cities in Italy. It has a long and rich history, and it's filled with amazing architecture, arts, and sounds. Unfortunately, Naples is also famous for its crime rate.
This southern Italian city is chaotic and sometimes dangerous. In 2020, Naples was the #1 province in Italy in terms of robberies, which happened at a rate of 95 per 100,000 people.
One Italian described his impressions of Naples for the website The Top Tens:
I am Italian and have actually been to Naples a few times. The first time I was in middle school, I got my wallet stolen as soon as I got there. Then I went again recently for business. The city is, in all honesty, a mess. It's dirty, noisy, smelly. There are ALWAYS people harassing you, even multiple times in a single day.[…] On the good side, the food is just amazing. Trust me, you won't be disappointed!
The Best (and Safest) District to Stay if You Are Travelling to Naples
Last time in Naples, we chose to stay in the Capodimonte district, and we did not regret it! Aside from being considerably cleaner than the city center, the rates are reasonable, and there are several great local trattorias and bakeries nearby. The region's proximity to major sites such as the Capodimonte Palace and the Catacombs of Saint Januarius is a great bonus.
Read also: Is the Italian capital, Rome, safe to visit in 2023?
08th — Nice, France
Crime Index Score: 58.85
Comparable to: Nairobi, Kenya, or Washington, DC, in the United States.
Where should you avoid in Nice?
Nice's most dangerous neighborhoods are those on the outskirts of the city center, where crime is much higher.
Often residents of these areas fear going out at night or running into criminals while walking around their neighborhood because they are not sure what will happen. Because the police presence is so low in these areas, they are more vulnerable to crime.
With over 2348 CCTVs installed in the streets, public transportation, and parking lots, the center and other districts are relatively "safe."
Many people remember Nice for what happened on July 14, 2016. On this day, a 19-tonne cargo truck was purposefully pushed into a crowd of people, killing 86 innocents.
However, this was not the city's first (or last) encounter with violence.
Check also our article about the Cons and Pros of Living in France
The Best (and Safest) District to Stay if You Are Travelling to Nice
The region around Massena Square is a favorite of tourists visiting Nice for a few reasons: besides being safe, it is beautiful and well-connected.
07th — Minsk, Belarus
Crime Index Score: 59.85
Comparable to: Delhi, India, or Nantes, France
Is Minsk safe to visit?
While statistics from Belarus may not be the most reliable in Europe, it is no wonder to find Minsk among the most violent cities in this ranking.
For instance, Minsk, the capital city of Belarus, has a high crime index of 56.4, making it one of the most dangerous places in Eastern Europe. Petty crimes such as theft and pickpocketing are common in the city, especially in busy city areas.
The most ordinary crimes in Mink are theft and assault. Street crime is not a common occurrence in the Belarussian capital, but harassment from both organized crime and public agents are among the reasons locals few unsafe.
The US Department of State recently issued a Do Not Travel memorandum for all American citizens, citing, among other things, the possibility of foreigners being harassed by local officers.
There was also the prominent case of a KGB officer involved in a double homicide in 2021.
06th — Nantes, France
Crime Index Score: 60.06
Comparable to: Brasilia, Brazil, or Catania, Italy
Is Nantes a safe city?
Nantes, located on the Loire River's bank, is the most dangerous city in France on this ranking.
The total crime rate in Nantes has increased during the last few years. The most common crimes in Nantes are assaults, fights, rapes, thefts, and burglaries. The districts of Centre-Ville and Les Hauts-Pavés/Saint-Félix are dangerous because the number of assaults occurring there is high.
The Best (and Safest) District to Stay if You Are Travelling to Nantes
Our choice here is Centre-Ville since it has a decent structure and is one of the most connected districts in Nantes.
05th — Catania, Italy
Crime Index Score: 60.36
Comparable to: Ghaziabad, India
Why Catania is dangerous?
Catania is the second-largest city in Sicily and has been hit by earthquakes over the years that left their mark on the city. If you look at pictures of the city, you will see that there are large areas of wasteland, abandoned buildings, and factories.
The city has a certain reputation. It is not just tourists who are at risk of being targeted by thieves but also those who live there. The streets are loaded with people who want to make money from tourists, so you need to be careful when you go out after dark.
There are also complex issues with organized crime (also known as mafia) that, for decades, haunted the region. The catholic church in the city even banned nominated godfathers during baptisms to avoid the blessing of criminal ties.
04th — Birmingham, United Kingdom
Crime Index Score: 61.53
Comparable to: Dar es Salaam, Tanzania, or Anchorage (Alaska), in the United States.
Why is Birmingham so dangerous?
In 2021, Birmingham had 116.93 crimes reported for every 1000 inhabitants. The third-largest city in England (the 2nd is Manchester, which is safe compared to Birmingham) also has the second-worst robbery rate among large English cities, with 3.36 currencies for every 1000 people.
Birmingham has some of the highest crime rates in the country, and many parts of the city are blighted by gangs and drugs.
The Best (and Safest) District to Stay if You Are Travelling to Birmingham
03rd — Marseille, France
Crime Index Score: 61.65
Comparable to: Guadalajara, Mexico
Why is Marseille so dangerous?
According to the French writer Charles Dantzig, Marseilles is a port city with a tradition of gangsters.
And he is right. Marseille is a port city on France's southeast coast, near the mouth of the Rhone. It's one of France's largest cities and has a population of nearly 900,000.
The most dangerous areas to avoid in Marseille are the northern suburbs — neighborhoods such as L'Estaque and Le Panier are plagued by crime. However, it's important to realize that other parts of Marseille can be equally dangerous — especially at night.
In 2021, a string of murders in Marseille sparked a political uproar over drug gang turf wars terrorizing poor housing estates, where one recent shooting victim was only 14 years old.
Gang violence and pickpocketing are the most common offenses affecting tourists.
Despite being a beautiful city with a rich history and culture, the high crime in the city (compared to other parts of France) makes it a dangerous place to visit without taking precautions.
The Best (and Safest) District to Stay if You Are Travelling to Marseille
The Old Port district of Marseille is the heart of the city, very close to the antique Hellenistic port. Nowadays it offers a nice walk on both sides, with many bars and restaurants.
02nd — Coventry, United Kingdom
Crime Index Score: 69.45
Comparable to: Lima, Peru, or Guayaquil, Ecuador.
Why is Coventry so dangerous?
Coventry is an English city located in the West Midlands, approximately 100 miles northwest of London (a place where violence is also a problem in some areas). It is the tenth-largest city in England and the 12th-largest in the United Kingdom. 
The city is known for being the birthplace of St. George but also has a history of figuring among the most dangerous cities in the UK and Europe.
The crime rates, however, are falling drastically in Coventry, and maybe these rankings are being slightly unfair. Between 2020 and 2021, the city had a decrease of almost 50% in its crime rate. While in 2020, Coventry had 29,615 crimes, in 2021 there were only 15,258 occurrences.
Therefore, it is understandable why, this year, Coventry lost the top spot to another British city.
01st — The most dangerous city in the UK is also the most dangerous city in Europe
Bradford, United Kingdom
Crime Index Score: 70.76
Comparable to: Saint Louis, MO, United States, or Sao Paulo, Brazil.
Why is Bradford so dangerous?
Bradford is a city in the North of England. It's quite a dangerous city, with crime rates almost twice the national average.
Crime in Bradford is mostly centered around drugs, prostitution, and violent crime. The most dangerous part of Bradford is the city center, but other areas such as Girlington, Clayton, Little Horton, and Manningham are also quite dangerous.
For a few years, the city was a hotspot for rapes and sexual assaults, particularly in Keighley, a Bradford district that was also home to one of the many child grooming gangs operating in the UK at the time.
Bradford is a relatively poor city by UK standards. The government is pouring money into the city in the hope that better living conditions will also help to solve the violence problem.
In one year Bradford, a city with 536 thousand residents, had
1,724 Occurrences of burglary
2,448 Occurrences of Vehicle Crime
4,888 Occurrences of criminal damage and arson
Here is the most impressive statistics:
22,870 Sexual offenses and it is getting worse. Sexual offenses correspond to 42% of all crimes committed in Bradford.
Other Curious Facts for European Cities Not Mentioned In the Top 10
Sofia, the capital city of Bulgaria, is another Eastern European city with a crime index slightly higher than the national average. The murder rate in this populous city is a matter of concern, and crimes in the city often involve pickpocket incidents. Despite these challenges, Sofia remains a city to visit due to its rich history and culture.
Paris, a city whose safety concerns were discussed here, the capital city and most populous city in France, is a busy city known for its charm and romance. However, it has a high crime rate of 55.3, with petty crime such as pickpocketing being particularly prevalent in tourist-heavy areas of the city 1. Despite this, Paris is still a beautiful city and a popular destination for tourists from around the world.
---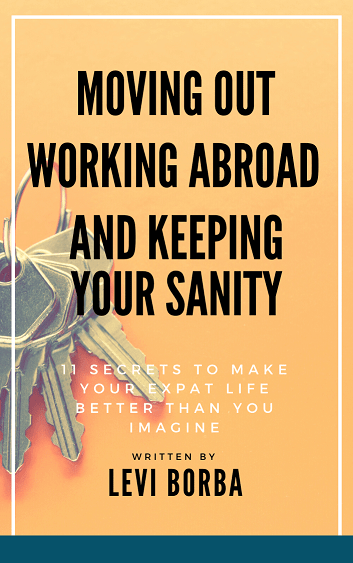 Conclusion: Crime in Europe – The Most Dangerous Cities
In conclusion, despite Europe's overall reputation as one of the safest continents on the globe, the reality is more nuanced. The continent certainly has its fair share of vibrant cities filled with rich history, stunning architecture, and delicious food. However, within some of its most popular tourist destinations like Marseille, Nice, or Athens, an undercurrent of crime persists.
The top 10 most dangerous cities in Europe listed earlier in this article highlight areas where crime rates are significantly higher than average, with issues ranging from pickpocketing and petty theft to more violent crimes like murder and assault.
While Western Europe, with its bustling city centers and a plethora of attractions, generally feel safe, it's essential to keep in mind that some places demand extra attention, like the cities listed in the previous paragraphs of this article.
Overall, the key to staying safe in these dangerous European cities is vigilance and preparedness. In a few paragraphs below, we give you some extra tips that are highly recommended to follow. Visitors should do their research, stay alert, and take common-sense precautions like not displaying valuables publicly, using secure methods of transportation, and avoiding secluded locations. It's also wise to stick to well-populated areas, especially at night.
Europe is a tapestry of diverse experiences and varying levels of safety. The continent's beauty, history, and cultural richness far outweigh its challenges, but being aware of potential risks is a crucial part of any travel plan.
According to the Numbeo Crime Index Ranking, these are the 10 most dangerous cities in Europe.
10th — Malmo, Sweden
9th — Naples, Italy
08th — Nice, France
07th — Minsk, Belarus
06th — Nantes, France
05th — Catania, Italy
04th — Birmingham, United Kingdom
03rd — Marseille, France
02nd — Coventry, United Kingdom
01st — Bradford, United Kingdom
Some curious facts about them:
None of the most dangerous cities in Europe analyzed are even close to being among the most dangerous cities in the world, although Bradford comes close in terms of sexual assaults.
60% of all the cities in this ranking are either in the UK or France.
Only 1 city is located in Eastern Europe: Minsk.
This ranking didn't take into consideration the current conflict between Ukraine and Russia.
Travel Safety Tips For Visiting These Cities
1st — If you are visiting for a day, there are plenty of options in terms of luggage storage, so you don't need to walk around with your carry-on bags. Reliable, convenient, and inexpensive luggage storage services you can find at Radical Storage.
2nd — If you want to walk around and see some lovely spots without the risk of getting lost or wasting your time, hire a guide. You can find some amazing and reliable guides and tours at Viator. They will give you insider information about historical facts and curiosities, and also warn you of risky areas and keep you safe.
3rd — Book a transfer in advance to your final destination. I often used Get Transfer for that and it always worked fine.
4th—Stay in a good hostel. Hostels are usually in the best parts of cities (at least in Europe and South America), unlike hotels. Most hostels have private rooms that are as comfortable as a hotel, plus a friendly staff to give information. When looking for hostels, I visit Hostelworld and filter for those above grade 7.
5th — Buy travel insurance that also covers theft-related expenses. Although it is often very inexpensive to purchase such insurance in Europe, many people ignore this small precaution and end up disappointed. We recommend Ekta.
---
So, in this article, we told you which cities are NOT that safe in Europe, but where are the safe ones? Are there places where I can enjoy the European atmosphere without worrying much?
Yes, and here are some ideas (tested by our own editors!):
If you enjoyed this article about the most dangerous cities in Europe, check also:
Argentina — Once a Paradise for War Criminals, Now a Great Place to Retire
The Best Cities to Retire in Europe
Best Place to Visit in Europe Each Month of the Year
---
Levi Borba is the founder of The Expatriate Consultancy, creator of the channel The Expat, and best-selling author. Some of the links in this article may be affiliate links, meaning that the author will have a commission for any transaction.