Some surprising conclusions about the most dangerous city in each European country.
---
When people ask why I left Brazil, a warm country full of natural wonders, and moved to a cold place somewhere between central and eastern Europe, there is only one answer that raises no doubts:
To escape the violence.
I say that at the very beginning of this article to answer a possible criticism: none of these cities are really that violent when you compare them to the average city in South Africa, Mexico, Colombia, or Brazil (even relatively safe cities in Mexico, like Guadalajara, are more dangerous than the cities on this list).
Even with the drastic reduction of crime in Rio during the last decades, or with the quickly decreasing homicide rates in Sao Paulo, both cities are still more dangerous than almost all places on this list. Buenos Aires, in Argentina? Same story.
TL;DR: The European cities with the highest crime rates are often safer than the safest cities in places like Latin America or Africa, as you will see below.
I hope no resident of Bradford, Craiova, or any other municipality gets offended, especially considering the fact that I tried to make this as objective as possible, by using real criteria, like:
The registered homicide rate
The crime rate (and the violent crime rate).
Property crimes, like robberies and burglaries.
The Crime Index Score, an index developed by Numbeo using data from cities all over the world and their local inhabitants to determine the severity of perceived crime and safety levels.
The ranking below has the most dangerous place in each European country, but if we also wrote about the 10 most dangerous cities in Europe, and the dirtiest cities in the world (it has 1 European country mentioned). Needless to say that none of the cities mentioned in this list are among the best places to retire in the world.
With no further ado, let's start our list of the most dangerous places in Europe.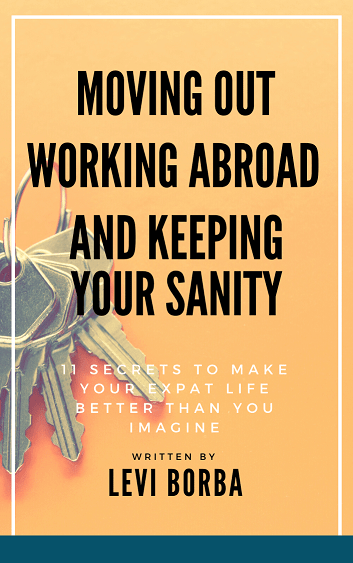 The Most Dangerous City in the UK
When we talk about the United Kingdom, we are not talking about a country alone, but about four (or five, depending on the definition) under the same crown.
I tell you that because the most violent city in the UK is not in England (although if East London was a city, maybe it would be among the worst places), but in Scotland. Therefore, our conclusion here also answers another question:
What is the most dangerous city in Scotland?
And it is Glasgow (we even wrote a complete guide regarding the safety of Glasgow), which in the past was called the murder capital of Europe.
Worst indicator of the city: Crime rate, where Glasgow had 1600 crimes per 100 thousand residents, according to the Institute for Economics and Peace.
Why Is Glasgow So Violent?
Glasgow is a city of extremes, from its architecture to its people. The city's history is one of poverty, deprivation, and depression. In the 19th century, Glasgow was the center of the world's cotton industry and was nicknamed "the Second City of the British Empire".
However, by the start of World War I, it had become an industrial backwater compared with other industrial cities such as Manchester and Liverpool. The decline continued throughout the 20th century until it became known as "Glasgow's darkest hour" in the 1990s when it suffered a financial crisis that saw more than 20% unemployment among young people and many large businesses going bust or relocating overseas.
Poverty and inequality are two key factors driving violence in Glasgow. The city has some of the worst health statistics in the UK; life expectancy is lower than the national average and rates of heart disease, diabetes and stroke are higher than elsewhere.
Glasgow also has one of the highest levels of child poverty in the UK — 32% compared to 20% of Edingburgh, the other large Scottish city. By the way, Edinburgh, a relatively safe city, was analyzed by us here.
Check also: How to Prepare for War as a Civilian (Read It NOW if You Live Abroad)
The Most Dangerous City in England
If we consider only England, the most violent city is Bradford, in West Yorkshire.
Not only Bradford is the city where residents feel the most unsafe, but it is also in the center of one of the most violent regions in England.
Worst indicator of the city: Sexual offenses (22,870 cases in a single year). West Yorkshire also performs remarkably badly in the violent crime rate, with 111.6 violent crimes per 100 thousand residents.
Why Is Bradford So Bad?
The first reason why Bradford is so violent is that it has a high population density, meaning that many people are living in close quarters with each other. This makes it easier for criminals to escape detection, as well as makes it harder for police to patrol the streets.
The city also has a large number of gangs who fight over territory and control their respective areas by any means necessary. Many members of these gangs are former drug dealers or addicts themselves, who have turned to crime out of desperation or boredom after being expelled from school or work.
The city has also been hit by race riots and sexual crimes are tremendously high.
Bradford is one of the Unsafest Cities in Europe for Woman
The main causes of crime in Bradford are drugs, prostitution, and violent crimes. Bradford's downtown is the most unsafe area, but Girlington, Clayton, Little Horton, and Manningham are also dangerous.
The city was notorious for rapes and sexual assaults for a while, especially in Keighley, a Bradford neighborhood that also harbored one of the many child grooming gangs that were active in the UK not long ago.
The Most Violent Place in Austria
To talk about the most violent place in Austria is complicated because there is not really any violent place in Austria.
Even the Austrian capital (and largest city), Vienna, is among the safest in Europe (and also is the most beautiful capital, together with Rome). When Viennese people tell you that a place is "unsafe," they mean "at risk of seeing drunk people somewhere."
There is, however, one of its districts that has a higher number of property crimes.
It is called Favoriten.
Worst indicator of the place: Burglaries. A few years ago, Favoriten had over 4 thousand occurrences of this crime in a single year.
Read also:10 Business-Friendly Countries with Low Taxes in 2023
The Most Dangerous City in Belgium
No surprise here. Brussels is the most dangerous city in Belgium.
Brussels is also one of the few cities on this list that has levels of violence comparable to some large cities in Latin America or Africa.
Crime rate in Brussels: 8.45 homicides per 100 thousand residents per year. This is comparable to São Paulo in Brazil.
The Most Violent Areas in Brussels
1) Molenbeek
Molenbeek is a commune in the city of Brussels. It is known for being a predominantly Muslim area, with many residents of North African descent. The area was originally a small village outside of Brussels that was eventually incorporated into the city. Molenbeek has become a hotbed for Islamic terrorism and radicalization in recent years.
2) Anderlecht
Anderlecht is known for its high crime rate and poverty. The neighborhood is mostly inhabited by foreign nationals from Africa and Asia, which makes it difficult for police to make arrests because many of those involved in criminal activity are undocumented immigrants.
In recent years, Belgian authorities have tried to improve conditions in Anderlecht by building new housing units and increasing police presence in the area. However, these efforts have yet to see significant results as many residents still feel unsafe living there.
3) Schaerbeek
Schaerbeek is a district in Brussels with a population of 100,000 people. It has been called "the jihadi capital of Europe" and "Europe's most dangerous place." It has been associated with numerous terrorist plots, including the deadly attacks on Brussels Airport and Maalbeek metro station in March 2016.
The Most Violent City in Finland
Finland is another remarkably safe whose most violent city could figure among the safest cities in the US.
The most violent city in Finland when we consider the homicide rate is Lahti, the capital of a region known as Päijänne Tavastia, a bit more than 100 kilometers distant from Helsinki.
Why it is considered the most dangerous city in Finland? Because Lahti had 80 homicides…
…in the last 20 years.
Marseille: The First Among the Most Dangerous Cities in France
The city's high crime rate is due to several factors: an estimated 20 percent unemployment rate; a large immigrant population; and its proximity to North Africa, where drug trafficking routes originate.
Marseille's proximity to North Africa makes it an attractive location for drug traffickers from Algeria and Morocco who smuggle narcotics into Europe through the port. The city also has a high number of young men between the ages of 15 and 24 who are unemployed or underemployed. This demographic is known for violent crime in many cities throughout Europe.
Check also our article about the Cons and Pros of Moving to France
Worst indicator of the city: the Crime Index Score, with a score of 61.65.
Frankfurt: The 1st Among the Most Dangerous Cities in Germany
Just like Finland, the most dangerous city in Germany would figure among the safest in many countries outside Europe.
Still, Frankfurt, the German financial capital, is relatively dangerous when compared to other cities in Germany.
Worst indicator of the city: General crime. Frankfurt registered 16,378 crimes per 100,000 inhabitants in 2006, making it Germany's most dangerous city
Why Is Frankfurt Dangerous? (At Least Relatively)
The first thing about Frankfurt that makes it dangerous is its location. It is located near three countries: France, Belgium, and Luxembourg. This makes it easy for international criminals to cross over from these countries into Germany and commit crimes there.
Second, there are many impoverished immigrants in Frankfurt. Many of them believed in welfare promises or fake international job agencies offering highly-paid jobs. Some of them, after facing the reality, resort to committing crimes.
Third, there are also many young people who live in Frankfurt who have no job or are sub-employed. Since the city has a high cost of living, they resort to crime to pay for their necessities.
The Most Dangerous City in Greece
Again, no surprise: the most dangerous city in Greece is Athens.
Personal anecdote: I spent 3 days in Athens with my parents. In this short period, thieves stole both me and my father (on different days). Here you can read more about my experience of (un)safety in Athens.
Worst indicator of the city: Property Crimes.
Areas to Avoid in Athens
There are many areas to avoid in Athens, Greece. Here are three of them.
Omonia — Omonia is a busy area and there's always something going on. This is also the place where my car door was broken by thieves and they stole everything inside.
Many homeless people in this area may not be able to tell you where they are from or speak English well. They may ask you for money or food so be careful when interacting with them as they may try to rob you or hurt you if they feel threatened by you in any way.
Monastiraki Square — Located just outside of Plaka, an old town near Syntagma Square which is where parliament meets. This area contains many hotels, restaurants, shops, and other businesses but it can also be quite crowded with tourists and locals alike so it can be easy for someone to steal from you without being noticed by anyone else nearby due to all of the noise coming from different directions at once. This is exactly how my father had his cellphone pickpocketed.
Gazi — Gazi is an industrial area of Athens that has grown into a popular residential neighborhood over time. It's known for its nightlife scene but also has some problems with crime including theft, drugs, and prostitution.
The Unknown Champion Among the Most Dangerous Cities in Ireland
Many people believe that the most dangerous city in Ireland is Dublin. But the Irish capital has a close 2nd place (in fact, Dublin is a relatively safe city considering its size), losing to Waterford, the country's oldest city.
Worst indicator of the city: Assaults and weapon crimes.
What Is the Most Dangerous City in Italy?
Catania.
It is a close dispute between Naples and Catania about which one is the most dangerous city in Italy, with the Sicilian city having a slightly higher perceived crime than Napoli. There are also complex issues with organized crime (also known as mafia) that, for decades, haunted the region.
Rome, on the other hand, is relatively safe.
Worst indicator of the city: Crime Index Score (60.36).
Among the Most Dangerous City in the Netherlands, The Capital
One of the most visited capitals in Europe, Amsterdam is also the most dangerous city in the Netherlands, just above Eindhoven and Rotterdam (the best cities to retire in the Netherlands are, as you can imagine, none of the three).
Worst indicator of the city: Robberies, with 226 in a single year.
What should I avoid in Amsterdam?
Red Light District
The red light district is home to many prostitutes and drug dealers. It is also one of the most popular tourist areas in Amsterdam. However, it is not safe to wander around alone at night or during the early hours of the morning. Many tourists have been robbed there.
Sint Annekerkplein
This square is located behind Central Station (Centraal Station) and is a popular hangout spot for drug addicts and homeless people. Crime rates are high here so you should avoid this area at all costs unless you are going there with a group of people or if you want to take pictures of the famous Amsterdam windmills nearby.
Jordaan area
This neighborhood is known for its narrow streets and canal houses but it has become rather unsafe over the years due to drug trafficking and prostitution activities taking place there. There have been several reports of violent crimes being committed in this neighborhood so it would be wise to keep your distance from it if possible
Siemianowice Śląskie: The Most Dangerous City in Poland
If there is one city on this list that you never heard about (or can even pronounce its name), I bet it is this one.
This industrial city is part of the metropolitan area of Katowice, the largest conurbation in the Silesian region. Silesia was once prosperous due to mining activities, but due to pressure from the European Union, multiple mine-related industries closed and the municipality faced considerable social issues.
Worst indicator of the city: Violent Crimes, with 36 per 1000 residents.
Albufeira: The Least Safe Town in Portugal
Here is another example of a very safe country where the most violent town is really not that unsafe.
Portugal is such a peaceful country that its capital, Lisbon, is among the safest in Europe.
Albufeira is a Portuguese city in the Faro District, a district and sub-region of the Algarve, with a population of roughly 40,000 people. It is the capital of a municipality with a total area of 140.66 km2 and a population of 40,828 people.
Worst indicator of the city: Crime Rate, with 8.35 cases per 1000 residents per year.
Romanians Put Craiova in the Top of the Most Dangerous Cities in Romania
Craiova is a city in the middle of Romania. It has a population of almost 300,000 people and it is the capital of Dolj County. Some parts of the city are beautiful and have many attractions for tourists. But Craiova also has a dark side.
The city is known as one of the most dangerous cities in Romania, if not the most dangerous (competing with the capital, Bucharest). The crime rate is way above the national average.
The reasons why Craiova is dangerous are:
-The high unemployment rate means that many people don't have money to spend on things like food and clothes, so they turn to crime;
-The high poverty rate means that some people have no choice but to steal or beg on the street to survive;
-Ethnic tensions.
-There are gangs in Craiova who control parts of the city where they sell drugs or rob houses (these gangs often recruit new members from schools).
Worst indicator of the city: Crime Index Score (56.2).
The 2 Most Dangerous Cities in Spain
Here, exceptionally, instead of one city we list two since they are basically merged into a single metropolis. The most dangerous cities in Spain are El Prat de Llobregat and Barcelona (the capital, Madrid, despite its 3 million inhabitants, is safer than these two cities).
(If you ever took a flight to Barcelona's main airport, one of the most affordable to land in Europe, you actually landed in the city of El Prat).
To walk in the touristy core of Barcelona while not paying attention to your surroundings is among the most stupid things you can do in Europe.
Worst indicator of the cities: Crime Rate, with 86 (El Prat de Llobregat) and 71 (Barcelona) cases per 1000 residents per year.
Grenades and Gangs in Malmo: The Most Dangerous City in Sweden
Malmo, Sweden's third-largest city, has become one of Europe's most dangerous cities in the last years and has been compared to Chicago in the issue of street violence. Curiously, it is also the fastest-growing European city.
Malmo had 65 shootings in a single year. Now, considering that Malmo only has close to 345 thousand people, you can see how harsh this Swedish city has become.
Worst indicator of the city: Crime Index Score (56.75)
Read also: With rampant crime in some areas, is Stockholm still safe?
Most Violent Cities in Europe by Country: Conclusion
When we talk about violence, it is always necessary to look for shared factors that can help us understand why it is widespread in a specific country, as we did in this article about the most dangerous cities in Mexico.
This is also valid for those cities or areas in Europe (unless we talk about very safe places like Copenhagen). One can wonder what are the common characteristics among all of them… But this is a task for a future article.
| | | |
| --- | --- | --- |
| Country | Most Dangerous Place | Worst-performing violence indicator |
| Austria | Favoriten | Burglaries |
| Belgium | Brussels | Murder rate |
| UK | Glasgow | Crime Rate |
| England | Bradford | Violent Crime Rate |
| Finland | Lahti | Homicides |
| France | Marseille | Crime Index Score |
| Germany | Frankfurt | Crime Rate |
| Greece | Athens | Property Crimes |
| Ireland | Waterford | Assaults and weapon crimes |
| Italy | Naples | Crime Index Score |
| Netherlands | Amsterdam | Robberies |
| Poland | Siemianowice Śląskie | Violent Crimes |
| Portugal | Albufeira | Crime Rate |
| Romania | Craiova | Crime Index Score |
| Spain | El Prat de Llobregat | Violent Crimes |
| Sweden | Malmo | Crime Index Score |
Table with the most violent cities in Europe by country.
How to make your stay in the most violent cities in Europe a bit safer?
---
If you enjoyed this article about the most violent cities in Europe by country, check also:
Argentina — Once a Paradise for War Criminals, Now a Great Place to Retire
The Best Cities to Retire in Europe
Best Place to Visit in Europe on Each Month of the Year
---
Subscribe (for free) to receive my articles directly in your inbox and receive a special gift. If you enjoy this article about the most violent cities in Europe, please consider becoming a Medium member by using this link and have access to premium, unbiased content from authors not tied to big media.
Levi Borba is the founder of expatriateconsultancy.com, creator of the channel The Expat, and best-selling author.