From Austria to Uruguay, retirees who want to live abroad may look for countries with retirement visas
One of my colleagues, still in his early 40s, asked about my opinion on the idea of retirement abroad in some tropical English speaking countries with retirement visas (the name of the place you will discover in a few paragraphs).
Many of us work and live in countries with high costs of living, but when we retire, it is quite foolish to keep paying high bucks for an average meal at a so-so restaurant or burn through your pension with medical expenses at overpriced clinics.
Here is the thing: you don't need to.
There are some countries that offer pensioners very user-friendly visa programs. In many of them, your retirement or rental income will pay reduced taxes. In a few of them, a retirement or golden visa program may even offer tax exemption (and I still didn't mention other benefits like mild weather and sandy beaches).
In this list, researched by our team at The Expatriate Consultancy, we present to you more than two dozen countries that either offer retirement visa programs or some sort of passive income visas. These nations want to attract residents who will spend their out-of-country earnings in their local economies, so for this reason they are seeking expat retirees.
With no further ado, let's start with Europe, and then go across all other continents.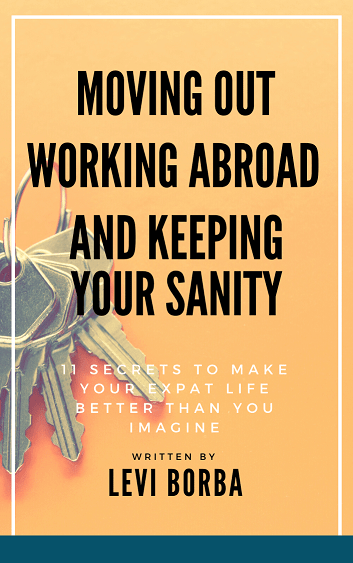 European countries with retirement visas
Below we list the European countries with either a specific retirement visa program or an analogous program that fits pensioners (this is the case of programs for financially independent persons, for example).
While for each country we mention the minimum requirements in terms of income and age, each country may (and likely has) extra requirements, which you can check by clicking on some of the links provided.
There are also European countries that, while lacking a specific visa scheme for retirees, are still attractive destinations for retirement, like Croatia.
Austria
Program: Residence permit for financially independent person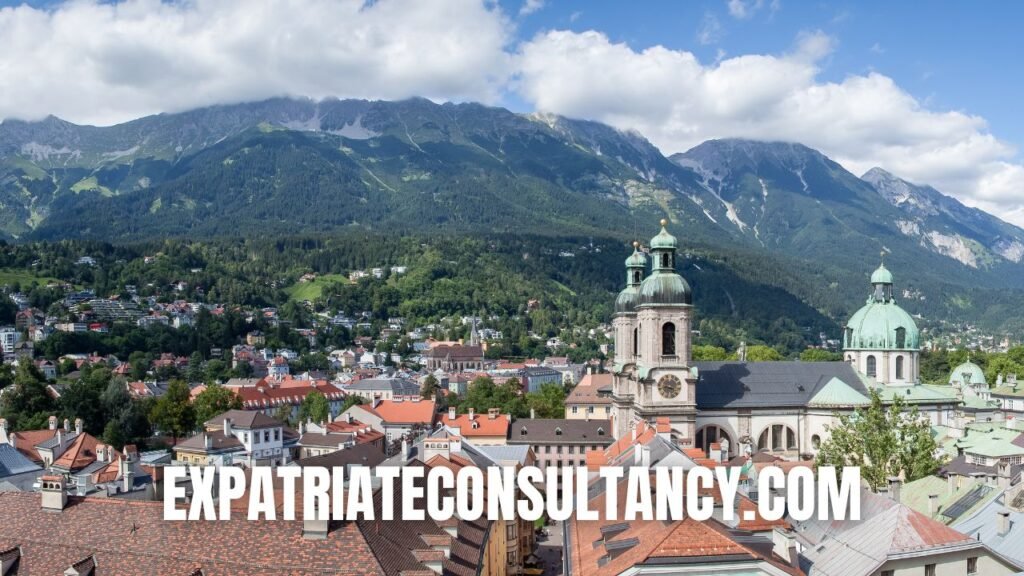 Before entering on the subject of the requirements for this program of the Austrian government aimed at retirees, pensioners, and investors, it is important to keep one thing in mind: the immigration authorities of the country allocate barely 500 quotas of this type of visa per year.
So even foreign retirees that may attend all requirements, still may not be able to obtain this visa if all the visa grants for that year are already issued.
Minimum Income Required: €2,944 per couple of disposable income (meaning the income available after rent/mortgage, medical expenses, etc).
Minimum Age Required: No age requirements.
Bulgaria
Program: Type D VISA + Residence for Pensioners
Bulgaria is one of the cheapest countries in the European Union (many consider it the cheapest one, although Romania has similar prices). Currently, it is facing one of the worst population declines in the world, so it is quite welcoming for immigrants that can bring money to their economy.
It is a country of diverse landscapes, stretching from the sandy beaches of the region around Burgas to the mountains and ski resorts around Bansko, passing through numerous wineries and ancient ruins.
It is also very well connected to the rest of Europe, making it a favorite destination of British pensioners and remote workers, who often purchase real estate in touristic hotspots.
To obtain a retirement visa in Bulgaria, first you must obtain a Type D visa.
Minimum Income Required: A monthly income at least equal to or higher than the Bulgarian Minimum Salary (780 BGN, or approximately US$435 per month).
Minimum Age Required: There is no age requirement, but you must be already retired in your home country.
Greece
Program: Residence permit for financially independent persons (FIP)
A country famous for its idyllic scenes and healthy gastronomical options, Greece has been a favorite destination for affluent Europeans looking for a place to escape the harsh winter temperatures.
But it is not exclusive to the very rich. The Greek government has relatively affordable monthly income requirements for anyone willing to retire in the country.
After 7 years of residing in Greece permanently, an individual can apply for Greek citizenship after having spent at least 183 days each year in Greece.
Minimum Income Required: €2000 for 1 person or €2400 for a couple, per month.
Minimum Age Required: 18 years old.
Read also: Where Can I Live? Our Expat Living City Guides
Italy
Program: The Elective Residence Visa in Italy
Italy has one of the best healthcare systems in the world, remarkably low crime rates, a pleasant Mediterranean climate in most of the country, a relatively easy-to-learn language, and a cost of living far lower (on average) than countries like the US or the UK.
With so many qualities, it is no surprise that almost 30 thousand Americans chose Italy as their retirement destination. It is such a popular destination that we have an entire article with the pros, cons, and best places to retire in Italy.
Minimum Income Required: €31,000 of annual income for one person or €38,000 for a couple.
Minimum Age Required: Not required.
Latvia
Latvia is a bit off the radar when we talk about retirement destinations. However, the low cost of living and the good air and land connectivity to the rest of Europe are some of the attractions of this small Baltic nation.
Like the other countries in the region, Latvia has experienced an economic boom in the last few decades and is quickly catching up to the rest of Europe in terms of development.
Minimum Income Required: Currently, it is €784 of monthly income. If you want to bring family, it is €500 extra per additional adult (e.g., spouse), as well as €150 for an additional minor. So a couple would need to attest that they have a monthly income of €1284.
Minimum Age Required: The same as the retirement age in Latvia, which is 64 years and 3 months in 2023.
Malta
The Malta's Global Residence Program
The Maltese capital, Valletta, is considered the best place to retire in Europe as an American. This is due to the fact that a large portion of the residents speaks good English due to the tourist appeal of the place.
While the cost of living on this island is relatively high (especially in summer months when tourists fly to the island), the pleasant weather, large expatriate community, and connectivity by air to the rest of Europe make it an attractive destination. Mellieha, on the north tip of the island, is one of the best beach destinations in Europe.
Malta is also one of the best places to visit in Europe in June.
Minimum Income Required: You must rent a property with a rental cost of at least €9,600 per year.
Minimum Age Requirement: 65 years old.
Portugal
The Portuguese D7 Visa Program
Portugal's D7 visa program is also known as the passive income visa. It is not only attractive to pensioners and retired expatriates but also to remote workers (one of the reasons that Lisbon became a hotspot for digital nomads).
Besides the good weather and laidback lifestyle, Portugal is one of the cheapest countries in Europe to fly to and from America, making it an attractive destination for US expats.
Even though it is not a big country, Portugal has some of the best cities and towns for expats of all types: from those who love the sun to those who crave quiet, and from city-loving couples to active pensioners.
The Portuguese D7 visa is a type of temporary residence visa that can be extended for longer periods of time. You can check more about it on this page of the Portuguese government.
Minimum Income Required: Above €705 per month.
Minimum Age Required: 18 years old.
Spain
Spain Non-lucrative visa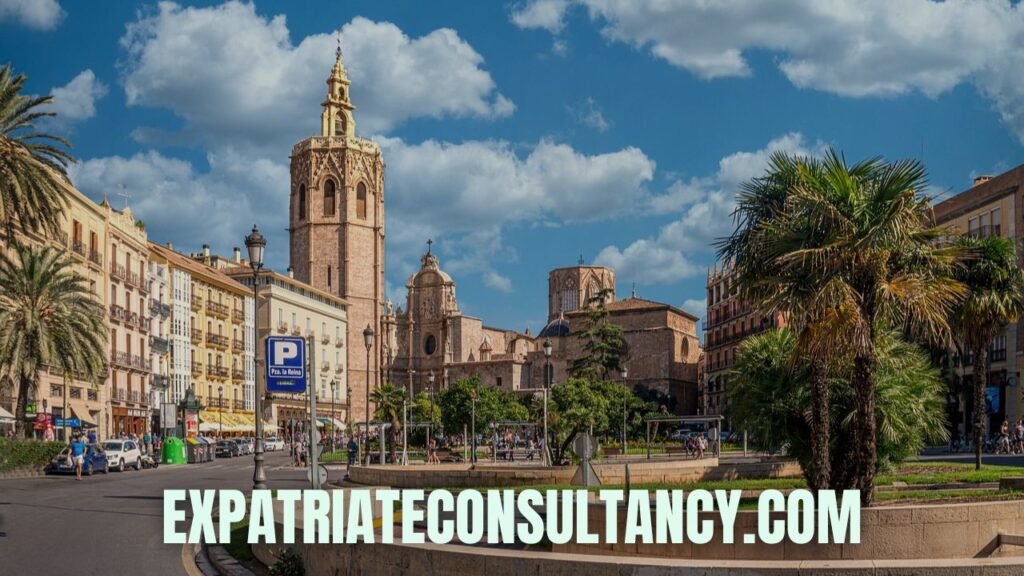 The Spanish government has a non-lucrative visa program for those wanting to live in Spain while not performing any professional activity (you are not allowed to work with this type of visa).
Two of the best cities to retire in Europe are located in Spain, including the first (Valencia). Additionally, Madrid is one of the safest capitals in Europe.
Minimum Income Required: In 2023, the income requirement increased to €28,800 of annual income for one person and €7,200 for each dependent.
Minimum Age Required: There are no age requirements.
Take a look at our special article about the best cities for retirement in Spain.
Asian countries that offer Retirement Visa Programs
Indonesia
Program: Visa Application for Elderly or Retired Travelers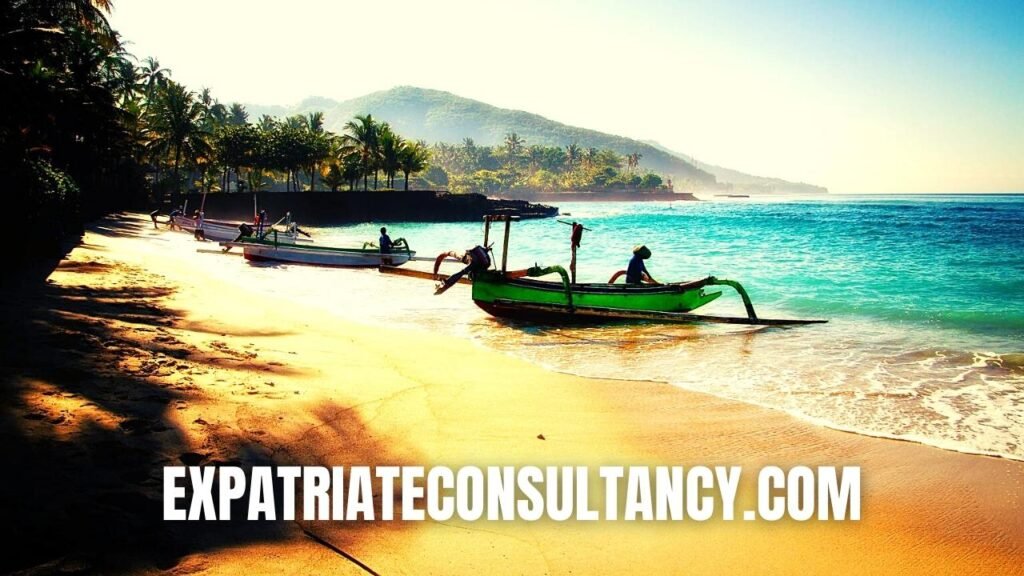 While Indonesia is a large country with around 6,000 inhabited islands and more than 270 million residents, when we talk about retiring there, we are almost always talking about Bali.
Bali is such a hot destination (in all senses) for remote workers, digital nomads, and expatriates looking for a retirement visa that we wrote an entire article about retiring in Bali. The low cost of living is by far the biggest advantage of this island, but not the only one.
Minimum Income Required: $1500 dollars per month and a rental contract or property purchase above a certain value threshold.
Minimum Age Required: 55 years.
Malaysia
Program: Malaysia My Second Home (MM2H)
Before entering into the details of the MM2H visa program from the Malay government, it is essential to remember that Malaysia is a federation, and some regions have their own immigration policies. Some of the rules of the MM2H visa program apply only to west Malaysia and Sabah regions.
One of the best benefits of retirement in Malaysia is the tax exemption on foreign income. There is also the added benefit that the residency permit through the MM2H is valid for 5 years, so you don't need to renew it every year, as is often the case with retirement visas in other countries.
Minimum Income Required: Approximately $9285 of monthly passive income. There are also requirements for minimum assets.
Minimum Age Required: Above 35 years old.
Thailand
Thailand competes with Bali in terms of being the most attractive destination in Southeast Asia for expatriates living on passive income. Like the Indonesian Island, Thailand also has a significantly lower cost of living when compared to the US or Western Europe.
But differently than Bali, which is just part of a larger country with very different rules, pretty much the entire Thailand is quite welcoming to pensioners, remote workers, and digital nomads.
Minimum Income Required: Above 65,000 THB (approximately $2000) of monthly income.
Minimum Age Requirement: 50 years old.
Check here our full report: Retire in Thailand: How Much Does It Cost, Where and How
The Philippines
Program: Special Resident Retiree's Visa (SRRV)
The Philippines is a country often on the radar of American expatriates due to the large share of the population fluent in the English language.
On top of that, expatriate pensioners that retire in this country will enjoy a very low cost of living and a program (SRRV) that gives a permanent residence permit to anyone fulfilling all the requirements.
Minimum Income Required: There are many categories of SRRV. Some of them demand a monthly income of US$1500, while others have different requirements.
Minimum Age Requirement: 50 years old.
The United Arab Emirates
One of the most attractive features of the U.A.E. (as well as of a few other countries in the region) is the absence of income taxes. In fact, until 2018, there were no taxes for individuals at all in the country, until a value-added tax (VAT) of 5% was introduced. For comparison, the same tax in most European countries is above 20%.
There are other pros to living in the United Arab Emirates, like the fantastic connectivity to the whole world via airlines like Emirates and Etihad.
Some of the biggest negative points are the quite different culture when compared to western countries (although the U.A.E. is way more westernized than its neighbors Saudi Arabia and Qatar), the excruciatingly hot temperatures during summer, and the expensive real estate (especially after the influx of Russian investors looking for a safe haven for their money).
Minimum Income Required
The wealth requirements to retire in the U.A.E. are (1 AED, which is around 27 cents of the US dollar:
To purchase a property/properties for no less than AED 1 million
Have financial savings above AED 1 million or an income of at least AED 20,000 (15,000 for Dubai) per month.
Minimum Age Requirement: 55 years old.
Latin American countries with Retirement Visa Programs
Argentina
The Argentina Rentista Visa Program
Less than fifteen years ago, the Argentinian visa program for rentistas y pensionados had one of the strictest requirements in the world in terms of minimum income.
But since then, the Argentinian peso has suffered one of the most drastic devaluations in recent history, and now it requires less than 200 dollars per month. The country has its challenges but also pros, and we prepared an entire article to cover Argentina as a retirement destination.
Minimum Income Required: 30.000 Argentinian Pesos (source: Argentinian government), which means a monthly income of 164 dollars.
Minimum Age Required: There is no age requirement.
Belize
The Qualified Retirement Program (QRP)
Belize is a small country in Central America that has a very peculiar characteristic: it is the only country in the region colonized by the British and therefore the only one with English as its official language.
But the absence of language barriers is not the only advantage they offer. There is also the tremendously low cost of living when compared to the US and tax exemption (on income from overseas) for any retiree that lives in Belize more than 183 days per year are other benefits that this country offers.
The government of Belize and the Belize tourism board also created a user friendly retirement visa scheme to facilitate eligible persons willing to obtain residency. It is important to mention that citizens of certain nationalities are not eligible for this visa.
Minimum Income Required: At least 2,000 US dollars per month, or 24,000 per year (or equivalent in a foreign currency approved by the government of Belize), generated from a source outside the country.
Minimum Age Required: 45 years.
Brazil
The VITEM XIV
Brazil has a myriad of migrant visa and temporary visa (Visto Temporário) types. Authorities named each one of them VITEM (the first syllables of Visto Temporário) and the corresponding number (I, II, III, IV, etc).
The one that is useful for anyone willing to retire in Brazil is the VITEM XIV. It is the same visa used by digital nomads.
Brazil is a huge country, with safe and dangerous areas, and a complicated tax system. Temporary residents do not need to pay taxes on their income from overseas, but if they obtain a tax residency with a permanent residency, they are taxed. It is extremely recommended that you hire a local lawyer to solve all the legal intricacies if you are planning to move to Brazil.
Under the tax law of Brazil, a person is a tax resident if they meet 1 of these criteria:
1: He/she has a permanent visa or is a Brazilian citizen, or
2: He/she is in Brazil for more than 183 days in a year.
Minimum Income Required: A monthly income of at least US$ 1,500 or bank statements showing at least US$ 18,000 available in the account. Other requirements are here.
Minimum Age Required: There are no age requirements.
Colombia
Special Temporary Pensioner's Visa
Colombia has a very low cost of living, even when we compare it to other South American countries like Chile or Brazil.
Put this advantage together with a diverse landscape with multiple climates (from warm beaches to mild temperatures in the mountains), a decent and inexpensive private healthcare system, and good connectivity with the US and Europe via airlines like Avianca and Iberia, and you will understand why more and more people are choosing this country for retirement.
There are, however, some cons, and among them, we can mention serious safety issues.
To attract retirees looking for a foreign country to move to, the government developed a retirement program called the Special Temporary Pensioner's Visa.
Minimum Income Required: The applicant must prove that he/she receives a pension equivalent to at least three times the minimum salary in Colombia.
Minimum Age Required: There are no age requirements.
Costa Rica
Costa Rican Temporary Residency Visas (Pensionado and Rentista)
PS: Check out also El Salvador, once a violent country that became a favorite for pensioners.
Costa Rica is often listed with Panama as an exception among the Central American countries due to their decent standards of living, good safety indicators, and infrastructure. It's no surprise that both countries are also favorites of American retirees.
It's no shocker that this country is in the top 3 Spanish-speaking travel spots. Also, there are already large American expat populations both in Panama and Costa Rica since they are not far away and have a relatively low cost of living.
The local government, willing to lead among the favorite destinations in Latin America for pensioners, established the Pensionado Visa.
Minimum Income Required: The applicant must have a monthly income of at least US$1000.
Minimum Age Required: The are no age requirements.
The Dominican Republic
Dominican Pensionado Vis
The Dominican Republic is the relatively developed part of Hispaniola Island (the other is Haiti). It is an increasingly popular destination for foreign retirees, and the low requirements are one of the perks for anyone considering this popular Caribbean island. There are, however, considerations regarding safety in some parts. We wrote an entire article about retirement in the Dominican Republic.
Minimum Income Required: $1,500 a month from a foreign government or private pension ($1,750 for couples).
Mexico
Mexican Residency Visa Programs (Temporary Residency, and Permanent Residency Program For Retirees)
It is not only the proximity that makes Mexico a favorite destination of American retirees looking for countries with retirement visas, although this is a very important factor, since it makes it easier for retirees to travel back and forth to visit friends and family.
Other significant advantages of Mexico are the low cost of living, the good private healthcare available (at prices way lower than in the US), and one of the least complex retirement visas in Latin America.
It is true that there are many violent cities in Mexico, but choosing carefully, it is also possible to find multiple peaceful and enjoyable places.
To apply for a retirement visa in Mexico, all you need is a passport with at least 6 months of validity, gather the required personal documents, prove a certain income (more about it below), and pay the consular fees.
Minimum Income Required: US$1400 of monthly income.
Minimum Age Required: There are no age requirements.
Nicaragua
Nicaragua Pensionado Visa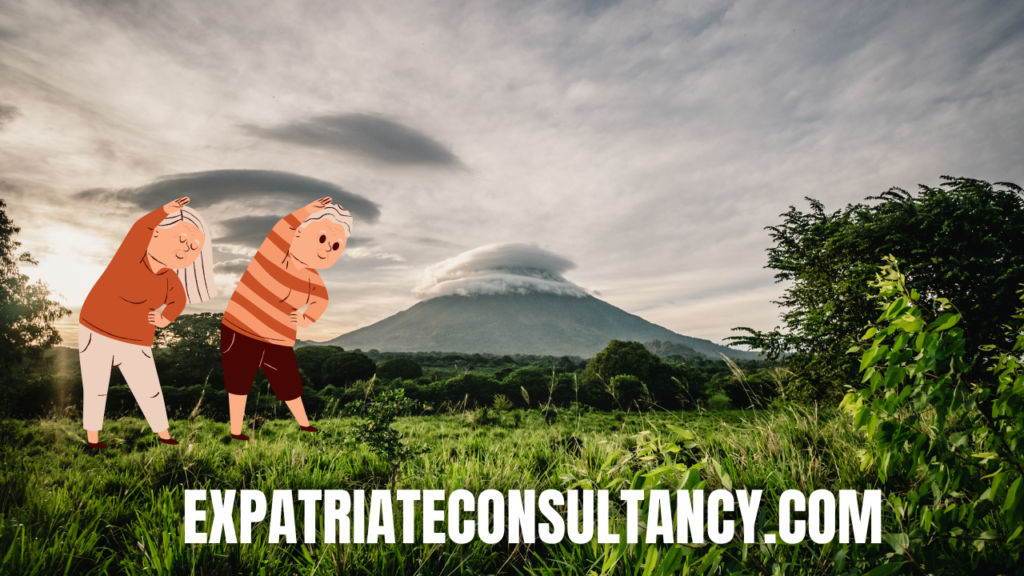 While not receiving the same amount of media attention as Costa Rica and Panama, Nicaragua recently experienced a surge in the number of American retirees looking for a retirement visa.
There are some fine tax advantages, and they are really attractive if you are looking to purchase a nice property. Due to the increasing interest of our readers, we wrote an entire article with what you need to know to retire in Nicaragua.
Minimum Income Required: US$1000 per month. Other requirements you can find here.
Panama
Panama Residency Visa Programs (Friendly Nations, Retirement and Investment Based)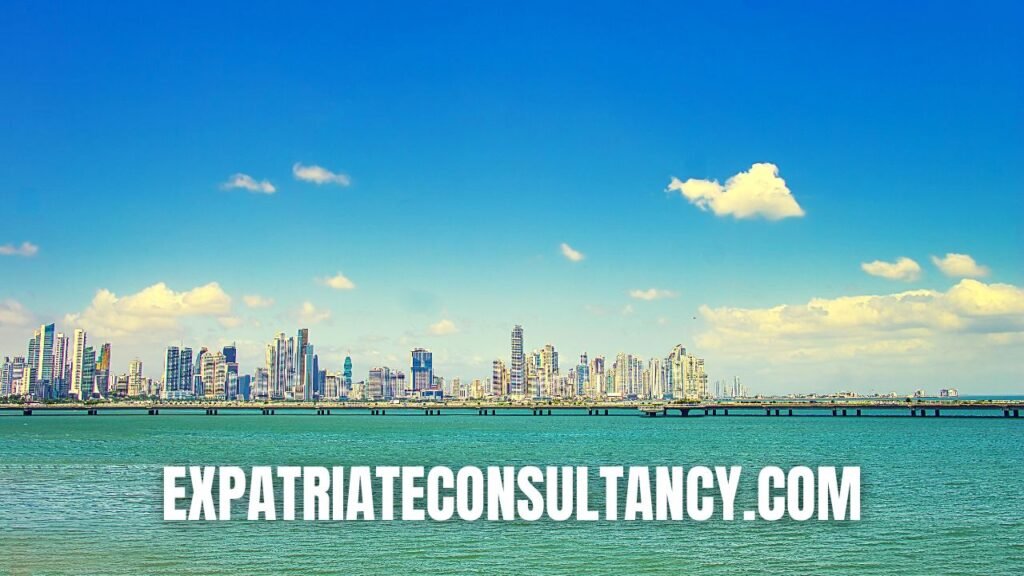 Together with Costa Rica (see more about it above), this is one of the most attractive countries with retirement visas in Latin America.
That explains why of our most successful articles to date is about retirement in Panama, a low-tax gem in South America.
Like a few other countries in the region, they also have a retiree specific pensionado visa, facilitating the way to obtain residency status as long as you receive monthly income from overseas.
Minimum Income Required: US$1000 per month or a deposit of $170,000 for a five-year fixed term in a local bank account.
Peru
The Rentista Visa
Peru is an attractive destination for retirement thanks to the affordable cost of living allowing people looking to stretch their retirement savings.
Peru is one of the least expensive countries in South America, despite having a quality of life and HDI superior to places like Colombia or Brazil.
According to Numbeo, the cost of living in Lima, Peru's capital city, is 54% lower than in New York City. Housing costs are particularly affordable, with a one-bedroom apartment in Lima costing around $370 per month.
Minimum Income Required: You must prove a stable passive income (from rental properties for example), or a pension from abroad of at least US$1000 per month.
Uruguay
The Uruguayan Permanent Residency Visa Program
Montevideo may be the closest to a capital city of an European country, without the European prices. The country where this city is located is also one of the safest and most stable in all of South America. We wrote an entire article dedicated to the idea of retirement in Uruguay, listing the major pros and cons.
The property market in the region is also attractive, something that Argentinians and Brazilians looking for a safer place for their investment has already realized.
There are some disadvantages, however. One is that due to its small population, there is a lack of long-haul, international flights departing from the country, so to travel back and forth to America and Europe, one must deal with higher fares and connections.
Minimum Income Required: at least US$1500 of overseas income per month or a minimum sum of US$100,000 to be deposited in the Banco de la República Oriental del Uruguay for a period of at least ten years.
Is it necessary to translate official documents when living abroad?
Living abroad will often require dealing with various bureaucratic processes. Some countries will accept English documents. However, others will need you to translate your official documents and retirement visa. So be sure to do your research ahead to know what documents you will need and if you need to translator or now.
And even if you know the language of the country where you plan to live, it is not advisable to translate your official documents because it might not be accurate, and government institutions will only accept translated documents from certified and accredited professionals.
So you might want to consider working with an ISO-certified translation company because it means that the translated documents are accepted by institutions worldwide, both public and private. Look for companies that offer a certificate of translation accuracy as it proves the translations meet international standards because sometimes government officials will ask for it.
---
If you enjoyed this article about countries with retirement visas, here are a few other reading suggestions for you:
Our World Guide of Best Places to Expatriate
The Best Cities for Remote Workers This Year
The Easiest Countries to Adopt From – A Guide.
The main reason to retire in Puerto Rico might be a word with only 3 letters
Subscribe (for free) to receive my articles directly in your inbox and receive a special gift. If you enjoy this article, please consider becoming a Medium member by using this link and have access to premium, unbiased content from authors not tied to big media.
Levi Borba is the founder of The Expatriate Consultancy, creator of the channel The Expat, and best-selling author. Some of the links of this article may be affiliate links, meaning that the author will have a commission for any transaction.