Cheap Stays at Luxury Hotels: The Secrets From a Travel Expert
---
Before jumping into the 3 hacks on how to get luxury hotels for cheap, a little story to give context:
December 2019. I stayed in this great 5-star hotel in Istanbul. Breakfast included and paying absolutely nothing. Was this an exceptional case or did I discover how to get a hotel cheaper?
September of 2021. Again, another 5-star hotel for free — I didn't pay even for the transfer to and from the hotel.
Is that possible?
Not only it is perfectly possible, but every year thousands of people take benefit from this. Many of them are former airline employees like me, who know the secrets to staying in luxury hotels for great discounts or even paying nothing.
But from now on, the next person to enjoy these luxurious perks, paying absolutely nothing, can be you.
All you need to do is to pay attention to the 3 hacks I will tell you below. They are all part of my best-selling book, Budget Travelers, Digital Nomads & Expats: The Ultimate Guide. Check also our other articles for additional tips on how to save money on travel.
As often as possible, combine these hacks during your travels — and once you hit your first free stay or your first 50% discount, you can thank me here.
Check also: From a German hub to an isolated island, here are the cheapest cities to fly to in Europe!
1 — Airlines and Luxury Hotel Vouchers: A Secret Combination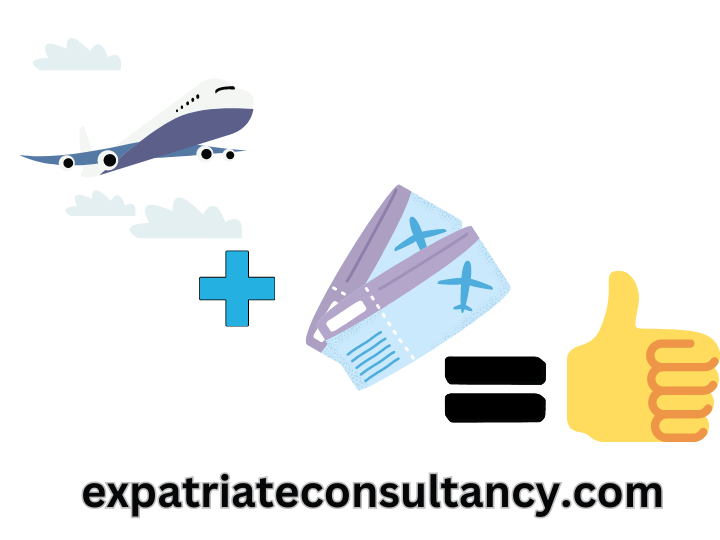 Every year, airlines pay millions to reserve nights in luxury hotels, and many of those are unused.
Normally, these would be for passengers that have their flights canceled, long layovers, or as a perk for frequent flyers.
But especially in the low seasons, there are not passengers enough to fill all the fancy hotels they reserved for their customers.
This is especially true for Middle Eastern airlines like Emirates, Etihad, and Turkish Airways.
And how you can grab one of those hotel stays for you?
Just ask them! Yes, they may say no, but it costs you nothing anyway.
And that is exactly how I scored my first 5* hotel stay for free, in 2019.
The company responsible for my flight from Brazil to Poland covered all expenses of my Istanbul stopover. A free stay for me and my wife, dinner, and breakfast included.
But there is one kind of flight that maximizes your chances of winning a free hotel stay (or other types of compensation).
PS: Discover how a cashback program can help you recover part of the money spent on flight tickets or Booking.com on our review of the WayAway Plus membership.
What are Connecting Flights and How to Get a Hotel Cheaper from them?
Connecting flights are those where you stop in one or more airports before reaching your final destination. Sometimes you wait on the plane, but you need to leave and change to another aircraft in most cases. In this change resides the secret that can grant you a free hotel voucher.
Normally, the MCT (minimum connection time) is determined by law and changes from one airport to another (bigger airports often have longer times since travelers need to walk long distances between terminals). Frankfurt Airport, for example, has a 45-minute MCT. You can check it by searching for MCT+[name of the airport].
Now imagine a situation where the plane has a delay — either because of atmospheric conditions or mechanical problems. Because of this delay, you arrive at the connecting airport with less time than the MCT to change flights.
BINGO.
This Can Give You even a Night Free on Four- and Five-Star Hotels
According to the firm Claim Compass, in Europe, you may get a compensation of 600 euro if your flight is delayed to the point you miss the MCT. Other places like the USA, Canada, or Australia, have their own rules, but the idea of compensating for an involuntary delay, in this case, is almost universal.
Pay attention to this word: involuntary, meaning it was not your fault but the airline's that could not comply with the connecting flight they sold you.
It is important to remember this because most of the rules about compensation are valid only when you buy the connecting flights in a single reservation. In other words: when the airline offers you a connecting flight and they cannot land in time for you to make the connection.
If you try to game the system by buying separate flights to create an artificial short connection, the compensation rules do not apply.
The compensation rules also do not apply if the flight arrives on time but you miss the next plane because you were at the duty-free shops, at the toilette, etc.
Related article: The top European travel hotspots to explore from January to June.
There is another possibility: Long-connection flights
There is also a way to win free hotel stays with very long connections (also called stopovers).
Companies like Turkish Airlines offer free hotel stays so passengers are not forced to wait the entire night at the airport. The last two times I flew with them, my flight arrived in Istanbul in the evening and my next flight departed only in the next afternoon, so the airline offered me a free transfer to a five-star hotel, with breakfast included.
Did I have a business class ticket? No, I was flying economy. That alone corresponded to almost a 50% saving in my total bill.
Sadly, this is not the most common practice among airlines, but it is always worth checking if it is offered for long connections.
2 — Have Deep Discounts and Deals on Luxury Hotels by Asking 1 Question by Phone
Websites like Booking.com or Expedia, etc are known as OTAs (Online Travel Agencies). When you book a room through them, what you pay doesn't go entirely to the hotel. The OTAs take a share and 15% is the usual amount of their cut.
As a hospitality firm owner, it is painful to see how much the OTAs take in commissions, while simultaneously they don't do much for the guest.
For this reason, any lucid hotel manager will be pleased to offer you a discount if you book directly with them, via their website or phone. You can safely ask for a 5% discount, and would not be unlikely to have even more.
What I Win If I Book Directly? That is the question you should ask.
If you fly with frequency, this 5% off here, and 7% off there can mount up to a serious money saver.
This is notably effective with independent hotels. Chains have certain privileges with OTAs, like lower commissions. Besides, It is praiseworthy to support local businesses.
Call the hotel before doing the reservation and ask about this possibility. From my experience, more than half of them will offer you a discount, a complimentary breakfast, or even a room upgrade if you book directly.
3 — Spread the Word About Your Honeymoon or Birthday For Upgrades on Luxury Hotel Rooms
Occasionally you will be surprised about the extra mile hotels may go to please their guests — and win a good review. One example is the freebies during special dates.
A crucial piece of advice: do not lie.
If you say that it is your birthday when it is not, the receptionists will discover the truth when they check your documents.
It will be embarrassing and probably they will not be the most helpful after that, with reason.
My honeymoon was in a coastal city in Brazil called Florianópolis. The place was lovely, and we choose a hotel just in front of the beach. Unfortunately, this hotel was quite popular because it has excellent value for service, very affordable prices, and is in an amazing location. For this reason, I couldn't reserve a room with a beach view.
A few weeks before check-in I sent a message to the reception that we would be glad to spend our honeymoon in their hotel and that we hoped it could be memorable.
Yes, that was the whole content of the message.
I didn't ask for anything extra. I just informed them it was an important occasion for me.
Arriving at the reception, again I quickly mentioned it was our honeymoon. The receptionist gave us our key and showed us our room.
To our surprise, we had a fabulous sea view, even though we just reserved a room with a street view.
Conclusion: How to Have Exclusive Discount Rates On a Five-Star Hotel
1st – Take benefit of Airline vouchers.
2nd – Ask your Hotel what you win if you book directly.
3rd – Spread the word about your honeymoon or birthday (but be honest).
Luxury travel doesn't always have to come with a hefty price tag. With the right strategies, you can book luxury hotel rooms without burning a hole in your pocket.
One of the most effective ways is to capitalize on airline vouchers, especially during long-connection flights. Travel sites like CheapOair often have deals on unsold rooms, and by simply asking, you might just land yourself a free stay in a big hotel like the Four Seasons or Hyatt.
Another insider tip is to bypass hotel booking sites like Booking.com and approach the hotel directly. By doing so, you not only support local businesses but also stand a chance to get exclusive deals, discounted rates for stays, or even a 4th night free.
Remember, hotel websites often have exclusive rates that aren't available on generic booking sites. Moreover, if you're celebrating a special occasion like a honeymoon or birthday, don't hesitate to mention it. Hotels value guest reviews highly and might offer you a room upgrade or other perks to make your stay memorable.
Lastly, always be on the lookout for last-minute travel deals on platforms like Hotelook or Jetsetter. These sites often have flash sales that last for a limited time, offering discounted rates for luxury resorts and boutique hotels.
Not always the hotel will give you an extra so memorable just because it is your honeymoon or anniversary. Sometimes they even don't have anything to give. But it costs you nothing to try, and you may have positive surprises.
Did you ever try one of the three tips above about how to Get a hotel Cheaper? How were your experiences?
Not always the hotel will give you an extra so memorable just because it is your honeymoon or anniversary. Sometimes they even don't have anything to give. But it costs you nothing to try, and you may have positive surprises.
Did you ever try one of the three tips above about how to get luxury hotels for cheap? How were your experiences?
---
If you liked to read about how to find anywhere the best deals on hotels around the world…
Check also:
3 Cheap Cities in Europe to Visit This Winter (And 1 to Avoid)
4 Expert Tips to Pay 40% Less During Your Next Holiday
International Cheap Flight Tickets: One Single Hack to Pay Less!
---
Levi Borba is the CEO of expatriateconsultancy.com, creator of the channel The Expat, and best-selling author.