From January to December, this list has the 12 best places to visit in Europe by month
---
This is the first part of a 2-part article about the best places to visit in Europe each month. The second part, with the months from July to December, is here.
When we are planning our holidays, we often inquiry things like:
What are the best places to travel in Europe in August?
What are the best countries to visit during July?
What are the places to go in February in Europe?
These questions are natural and even needed. Why?
Because our vacation period does not always coincide with the best time to visit that wonderful destination on our bucket list.
It's possible that you've always wanted to go to Cyprus, but your company let you go on vacation only in February when it's still cold even on the Mediterranean islands. Or your family might not be able to have a winter vacation in the alps because your husband can only go on vacation in May.
Do not worry.
Europe is made up of nearly 44 countries. I'd been to 25 of them, and in this article, I'll tell you which one is the best for each month of the year.
Except for one month: February.
I'm not sure which country is best to visit in February. Due to school holidays, it is a month when many places are either fully booked or overpriced. Please leave a comment if you have a suggestion for a nice place to visit in the second month of the year. I'll be delighted to learn about it.
If you want to discover the most inexpensive way to reach Europe, check our article about the cheapest cities to fly to In Europe and our post where we revealed the cheapest day of the week to fly.
Best Place to Visit in Europe in January:
Montenegro.
Why visiting Montenegro in January:
When I visited this young country (it is one of the newest sovereign states in the world, independent since 2006), it was just a place on my road trip across the Balkans, on my way from Croatia to Greece. It is a new country, that became very business-friendly and is developing quickly.
It didn't take long until I realized how wonderful is the natural heritage of Montenegro. Across curvy roads, I witnessed some of the most breathtaking views of my life. Emerald rivers, canyons, and untouchable nature.
What to visit in Montenegro this time of the year:
Just hire a driver (or rent a car, if you are used to driving in curvy, single-track roads) and see the natural wonders of Biogradska Gora or the Kolasin region.
If you love winter sports (like I do), don't miss the lovely and inexpensive ski resort of Kolasin 1450. It is less than 80km far from the capital, Podgorica. The resort has 45 kilometers of well-maintained ski slopes, and a ski pass costs only 20 euros per day. A bargain.
How is the weather in Montenegro during January:
The temperature in Montenegro during January depends on the altitude — it is a mountainous country after all. You may expect heavy snow in the mountains, but not so much in the capital, Podgorica, which has a temperature range between 2°C to 9°C.
Best Place to Visit in Europe in February:
I have no idea. If you have a suggestion of European destinations for this month, please drop me a comment.
Best Place to Visit in Europe in March:
Austria
Why visiting Austria in March:
Visiting Austria in March is a great idea because of the longer days. The average daylight lasts up to 14 hours and you can enjoy more time outdoors. Vienna is full of life during spring, the parks and squares bloom and locals feel more relaxed and friendly. Do not miss a stroll along the promenade by the Danube River or through one of Vienna's many parks. Numerous events are taking place all over the city in March- be it festivals, art exhibitions, or concerts.
Together with Rome, Vienna is the most beautiful European capital IMHO. It is also an excellent cultural destination for anyone that wants to enjoy holidays far away from the beach.
What to visit in Austria this time of the year:
If you enjoy nature and sports, take a train to Innsbruck and spend some days there. It is the Austrian winter capital, one of the best European cities for winter sports, and during March the ski slopes are less crowded and have low-season ski pass prices. There are also plenty of day trips that are possible to places like the Swarovski Crystal Worlds.
If you love world class museums and stunning architecture, visit Vienna and be enchanted by the city's rich history
How is the weather in Austria during March:
It will feel like Spring is slowly coming when you visit Austria in March! It's a great time to visit if you want to see some green; many trees are starting to blossom although there won't be many colors just yet. During March, the average daily temperature falls between 3.5°C (night) and 11.5°C during the day in Vienna.
Best Place to Visit in Europe in April:
Ireland
Why visiting Ireland in April:
April is a great time to visit Ireland if you are looking to avoid the crowds from March (when it is Saint Patrick's day) and not be out in the rain all day. April is also a good time to visit as it is before the peak season of summer. Ireland has an amazing culture, great music, and it is famous for its whiskey. It is also the birthplace of the Guinness Beer. Dublin a is beautiful and safe city to visit, but avoid walking in dark alleys during the night.
What to visit in Ireland this time of the year:
Besides the amazing architecture and stony churches of Dublin, one of the most walkable European cities, the high point of my visit was the Guinness factory. Even if you are not a fan of dark beer, it is still an interesting and interactive experience. They may even teach you how to pour the perfect pint of Guinness.
How is the weather in Ireland during April:
April is a lovely month to visit Ireland. It's nicer and warmer than the previous months, and also not that rainy. The sunshine lasts for around 11 hours and the average temperature ranges from 6.4 Celsius at the night to 12.4 during the day.
Read also: The Most Violent Cities in Europe
Best Place to Visit in Europe in May:
Cyprus
Why visiting Cyprus in May:
Cyprus in May is a beautiful month. Not yet crowded or expensive as in the high summer, and the weather is pleasant, not so hot that you cannot walk around comfortably.
May in Cyprus is marked by warm weather and there are no more winter rains. The days get longer, so you will have plenty of time for your excursions. It is a great time in one of the most splendid European countries during spring and summer.
What to visit in Cyprus this time of the year:
Ayia Napa. It is a town on the southeastern coast of the island with some of the most splendid beaches that I witnessed in my whole life. Words fail to describe how beautiful it is. Still, in the peak season (July and August), it can get terribly crowded, so if you are in Cyprus during May, you got lucky.
How is the weather in Cyprus during May:
The weather in Cyprus during May is great. The temperature is pretty much ideal all month, with high temperatures around 29.7°C and low temperatures on average at 14.8°C. It's a great time to visit, as you can enjoy the mild Mediterranean climate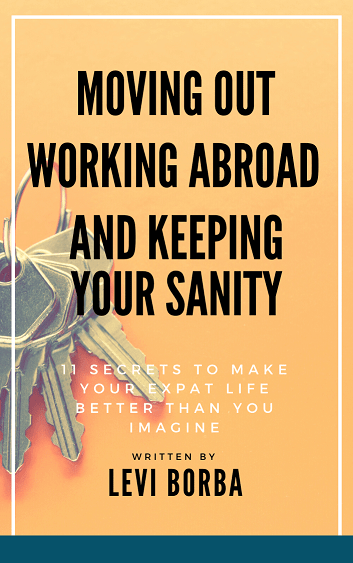 Best Place to Visit in Europe in June:
Malta
Why visiting Malta in June:
June is a fine time to visit Malta as it has pleasant weather and great last-minute package deals. The temperatures are pleasant and warm during this period.
While you may plan your entire trip by yourself, from buying an airplane ticket to booking a Hotel, Malta is one of those destinations where the offer of travel packages is worth checking. Even better: if you have the flexibility to travel last-minute, it is common to find unbelievable prices. Here I explained my last-minute travel methods for a Hyper-Cheap holiday
What to visit in Malta this time of the year:
Malta has wonderful beaches and hundreds of historical monuments (the entire city of Valletta is a UNESCO world heritage site), but one of the highest points of my trip was Marsaxlokk.
It is a beautiful fishing village on the southeast side of Malta. It's unusual for a Maltese seaside village because it doesn't have any modern buildings, and none of the traditional homes have been demolished to make way for rental apartments. A fish market is held on Sundays where people can buy the best seafood from the Island — Lampuki fish is a local specialty. You may have lunch at one of the quayside restaurants and see traditional fishing boats made in the same way that the Phoenicians did. It has peaceful surroundings.
How is the weather in Malta during June:
June is an excellent month for traveling to Malta (or nearly anywhere else in southern europe), and you may not have to worry about whether or not it will rain.
The main island is full of life and you will have a chance to visit some of the most interesting festivals, which are held during these days. Temperatures, on average, range from 18.4°C during the night to 27.5°C during the day, and it's still pleasant because of the lower humidity levels.
You will have a nice time visiting the beaches of Malta, as well as exploring the historical sites where you might have a chance to see some of the numerous festivals organized during this period. Not a surprise that Malta is also the best place for Americans to retire in Europe.
Before our conclusion on this first part of our 2-part article about the best places to visit in Europe by month, if you are planning to travel to the old continent, better check the most stupid thing you can do in 5 European capitals.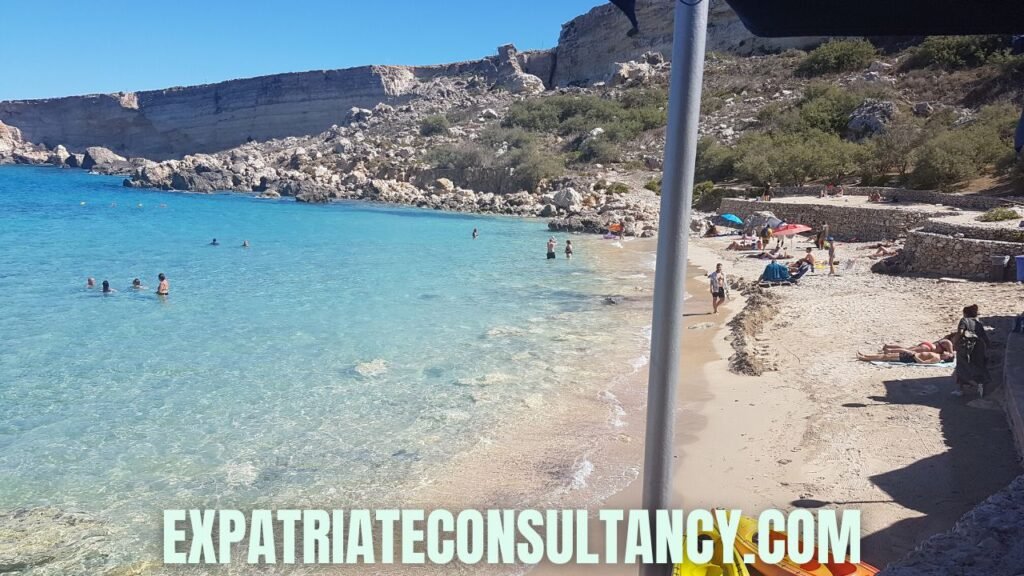 ---
Conclusion: The Best Place to Visit in Europe Each Month of the Year
| | | | | |
| --- | --- | --- | --- | --- |
| Month | Country | Night and Day Average Temperature (Capital City) | Reason to visit it in this month | The Must-See |
| January | Montenegro | 2°C to 9°C | Stunning nature and inexpensive skiing. | Kolašin |
| February | I | DON'T | KNOW | 🙁 |
| March | Austria | 3.5°C to 11.5°C | Longer days, Bustling Spring in Vienna | Innsbruck |
| April | Ireland | 6.4°C to 12.4°C | Less Crowded, and not that wet | Guiness Factory in Dublin |
| May | Cyprus | 14.8°C to 29.7°C | Good weather, still not that crowded or expensive | Ayia Napa |
| June | Malta | 18.4°C to 27.5°C | Pleasant Weather and plenty of package offers | Marsaxlokk |
The Best Country to Visit in Europe Each Month of the Year. For the other months, check the 2nd part of this article.
Once the journal Advances in Physiology Education published that the attention span of most adults is limited to 10 minutes. Since this article would surpass this amount if it had all the 12 months at once, I split it into 2 parts.
Take a cup of coffee (or green tea if you are not into caffeine), stretch, and check the second part of this article, with the best places to visit in europe by month considering the 2nd half of the year (July, August, October, November, and December).
---
Check also: The 8 Best Beaches in the World for Vacation, Honeymoon, and Families
3 Cheap Cities in Europe to Visit This Winter (And 1 to Avoid)
What to Do in Warsaw in One Day
4 Expert Tips to Pay 40% Less during Your Next Holiday
---
If you wish to become a Medium member and have access to articles like this, check this link. It is only $5 per month.
---
Levi Borba is the CEO of expatriateconsultancy.com, creator of the channel Small Business Hacks, and best-selling author. Subscribe to my articles (for free) and receive (also for free) the ebook "The Blueprint for First-Time Business Owners".