Which cities have the cheapest and most expensive Uber rides?
(The entire ranking of the cheapest and most expensive cities to take an Uber is at the end of the article, just in case you want to jump directly to there)
Besides the splendid scenery and exotic food, there is another discussion subject among friends returning from holidays.
Prices.
We discuss price discrepancies and inflation because it affects our pockets, and also because it gives us a perspective on labor costs, living standards, and infrastructure development.
And, at least for some people, including me, it is also enjoyable.
I remember when I was a teenager how I spent time reading the charts of the Big Mac Index. It is an index compiled by the magazine The Economist comparing the prices of a Big Mac in different parts of the world. My interest in prices and charts, later on, resulted in my choice of an economics major at University.
The Big Mac Index became a hit because economists view the index as a decent real-world indicator of local purchasing power. This is because the pricing of a Big Mac considers local costs of raw materials, labor, taxes, and business premises.
I rarely listen to economists because many of them do not deserve any attention. But in this case, they almost got it right. Almost because the Big Mac Index does not take into consideration anomalies in demand. So if a country with low material, labor, and tax costs has an unusually high demand for hamburgers, the price still may be higher than expected.
Outside of these cases, however, it is a good measure.
In the same fashion as the Big Mac, the price comparison between Uber in similar conditions can illustrate how high are the labor and material costs in a certain country. Since drivers are freelancers, if the salaries are high and unemployment is low, Uber rides should cost more to attract drivers enough. These price fluctuations take into consideration offer and demand. Uber Dynamic Pricing model — something similar to what I did during my airline career — controls the price changes.
It is curious to see, for example, that one of the cheapest Uber rides in Europe is in the same country where you can find some of the cheapest prices of gastric sleeve surgery abroad.
The Comparison Criteria for The Cheapest and Most Expensive Cities to Take an Uber
Before jumping into our Uber Rides comparison, first the criteria. I want to compare apples with apples, or, in the worst case, apples with pears, not with golden bracelets.
Every ride here will follow the criteria below:
All rides to be compared have a distance of 6 kilometers.
All rides are between the financial district and a residential district.
All rides compared consider average traffic. No congestion. This solves the problem of comparisons between the rush hour in city A and the low-traffic flux in city B.
All rides consider the cheapest form of Uber available.
Uber rates by city
Departure: The Sydney Central Business District (CBD)
Arrival: 70 Simmons St, Newtown
Price: 18.73 Australian Dollars (US$ 14.61)
Belgium — Brussels
Departure: The Northern Quarter
Arrival: Rue Jean d'Ardenne 78, 1050
Price: 11.98 Euro (US$ 14.62)
Brazil — Sao Paulo
Departure: Av. Brg. Faria Lima, 1384
Arrival: Rua Tomás Carvalhal, 818–1018 — Paraíso
Price: 16.80 Brazilian Reais (US$ 3.19)
Canada — Vancouver
Departure: 674–624 Granville Street.
Arrival:1491 Kamloops Street.
Price: 14.33 Canadian Dollars (US$ 11.89)
Chile — Santiago
Departure: Rosario Nte 660–460, Las Condes
Arrival: Av. Luis Thayer Ojeda 1698–1502, Providencia
Price: 4119 Pesos Chilenos (US$ 5.77)
Colombia — Bogota
Departure: Cra. 10 #72–44, Comuna Chapinero
Arrival: Cl. 64D #69h1
Price: 9900 Pesos Colombianos (US$ 2.67)
France — Paris
Departure: 1–15 Rue des Longues Raies, 92000
Arrival:Rue du Souvenir, 95870 Bezons
Price: 12.25 Euros (US$ 14.95)
Germany — Frankfurt
Departure: Börsenpl., 60313 Frankfurt am Main
Arrival: Ulrichstraße 43, 60433 Frankfurt am Main
Price: 12.58 Euros (US$ 15.35)
India — Bangalore
Departure: 61, Avenue Rd, Ballapurpet, Chickpet, Bengaluru.
Arrival: 987, VK Gokak Rd, Gavipura, Kempegowda Nagar, Bengaluru.
Price: 140.54 Indian Rupees (US$ 1.97)
Read also: Unveil the top European travel destinations for the first six months of the year
Italy — Milan
Departure: Borsa Italiana, P.za degli Affari, 6, 20123 Milano
Arrival: Via Ettore Ponti, 30, 20143 Milano
Price: 16.81 Euros (US$ 20.51)
Japan — Tokyo
Departure: Tokyo Stock Exchange, 2–1 Nihonbashikabutocho, Chuo City
Arrival: 4-chōme-22 Senzoku, Taito City, Tokyo
Price: 3702 JPY (US$ 34.06)
Mexico — Mexico City
Departure: Polanco, Polanco IV Secc, Miguel Hidalgo, 11550
Arrival: Cidet, Av. Clavería 119, Claveria, Azcapotzalco, 02080 Ciudad de México
Price: 63.05 Pesos Mexicanos (US$ 3.15)
Poland — Warsaw
Departure: Warsaw Spire, plac Europejski 1, 00–844 Warszawa
Arrival:Jana Maklakiewicza, 02–641 Warszawa
Price: 13.17 Zlotys (US$ 3.56)
Spain — Madrid
Departure: Torre Europa, Paseo de la Castellana, 95, 28046 Madrid
Arrival: Calle de Asura, 6–16, 28043 Madrid
Price: 8.68 Euros (US$ 10.59)
Switzerland — Zurich
Departure: Paradeplatz, 8001 Zürich
Arrival: Birchstrasse 28, 8057 Zürich
Price: 18 Swiss Francs (US$ 19.98)
Ukraine — Kyiv
Departure: National Bank of Ukraine, Instytutska St, 9, Kyiv
Arrival: Pravoberezhna St, 61, Kyiv
Price: 71.43 UAH (US$ 2.57)
The United States — New York
Departure: 16–2 Pine St, New York, NY 10005
Arrival: 353 Hoyt St, Brooklyn, NY 11231
Price: 30.28 Dollars (US$ 30.28)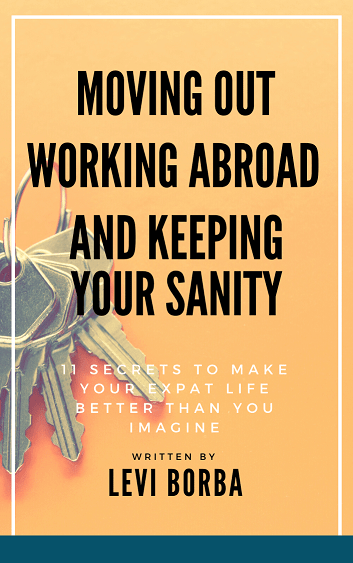 Ranking of Uber Prices
From the cheapest to the most expensive, here is the ranking.
The cheapest Uber Ride
The cheapest Uber ride in all cities compared is in Bangalore, the financial center of India. Using an exchange rate of 0.014 USD per Indian Rupee, the total price of the 6km route was US$1.97.
Below is the ranking of the remaining cities:
2nd — Kyiv, Ukraine. US$2.57
3rd — Bogota, Colombia. US$2.67
4th — Mexico City, Mexico. US$3.15
5th — Sao Paulo, Brazil. US$3.19
6th — Warsaw, Poland. US$3.56
7th — Santiago, Chile. US$5.77
8th — Madrid, Spain. US$10.59
9th — Vancouver, Canada. US$11.89
10th — Sidney, Australia. US$14.61
11th — Brussels, Belgium. US$14.62
12th — Paris, France. US$14.95
13th — Frankfurt, Germany. US$15.35
14th — Zurich, Switzerland. US$19.98
15th — Milan, Italy. US$20.51 (Milan is also one of the cheapest cities to fly to in Europe).
16th — New York, The United States of America. US$30.28
17th — Tokyo, Japan. US$34.06
The most expensive Uber rides
The most expensive Uber rides among all cities compared is in Tokyo, Japan. The price of the 6km journey is 3925 Japanese Yen, meaning, at the current exchange rate, 34.06 US Dollars.
When are Uber prices the cheapest and most expensive?
According to Uber's website, when you go to request a ride on a Saturday night, the pricing may be different than the price of the identical journey a few days earlier. This is due to their dynamic pricing system (something similar to how airlines price their tickets), which changes prices based on a variety of factors, including route length and distance, traffic, and current rider-to-driver demand. During exceptionally busy seasons, this may result in a temporary price rise.
Uber employs variable charges to attract more drivers to be on the road and assist deal with the increased number of rider requests when demand surges.
When Is Uber Most Expensive
If you're a frequent Uber passenger, you're undoubtedly already aware of the company's peak times, when demand and pricing are likely to rise. The prices are higher at:
Saturday and Sunday evenings
Rush hour after work
Festivals and large-scale events
When is Uber cheapest?
Below is the answer to the question about when are Uber prices the lowest.
Uber has the cheapest prices on Monday and Tuesday nights, between 10 p.m. and 7 a.m.
As for weekends, Uber has the lowest prices on Saturday afternoons — between 4 p.m. and 6 p.m., according to the report that was based on data from more than 100 million rides
Conclusions about Cheapest and Most Expensive Cities to Take an Uber
The Uber prices in the analyzed cities reflect the discrepancies between the labor costs. A single uber ride in Tokyo would cost more than 17 rides with the same distance and characteristics in Bangalore, India.
This comes as no surprise when we realize that Japan has a per capita income almost 20 times bigger than India.
An apparent surprise is that Milan had the largest price among all European cities since Italy does have an average income lower than Switzerland or Germany. But we must remember that Italy is a fairly unequal country, and Lombardy (the region of Milan) has an average income far higher than Italy.
If you are curious about how you can save when ordering an Uber, and many other travel hacks, I recommend the book Budget Travelers, Digital Nomads & Expats: The Ultimate Guide: 50 Tips, Tricks, Hacks and Ways to Free Stuff & Cheaper Flights
If you enjoyed this article about what cities are the cheapest to take an uber, it is worth checking some of the articles below:
4 Insider Tips on When to Find Cheap Flights (Proven and Tested)
Shock! The Cost of Living in London vs Other European Capitals
Best Cities for Remote Workers in 2021/2022: Save Money and Enjoy Life
Things Incredibly Cheap for Brazilians
---
Subscribe to my articles (for free) and receive the digital book 20 Essential Hacks for Saving Money While Travelling.
If you wish to become a Medium member and have access to articles like this, check this link. It is only $5 per month.
---
Levi Borba is CEO of expatriateconsultancy.com, creator of the channel Small Business Hacks, and a best-selling author. You can check his books here, his other articles here, or his Linkedin here.