Is Madrid Safe in 2023? Discover the Places to Avoid and Districts to Visit.
---
Madrid, the capital of Spain, is a vibrant and lively city, filled with history, culture, and delicious food. It is one of the most popular tourist destinations in Europe, attracting millions of visitors every year. However, as with any big city, travelers need to be cautious and take some basic safety precautions to enjoy their trip without any incidents.
Pickpocketing is one of the most common crimes in Madrid, and visitors should keep an eye on their belongings when in crowded places. However, compared to other major European cities, Madrid is generally safe (we will give you the numbers in a few paragraphs), and visitors can explore the city center, tapas bars, and Retiro Park without worrying too much.
In this article, we will provide a comprehensive Madrid safety guide for travelers, including tips on how to avoid pickpockets, how to stay safe while walking around the city, what to do in case of an emergency, and how to choose the right neighborhood and accommodation. We will also suggest some cool neighborhoods to explore and the city's biggest attractions.
Whether you are traveling alone, with friends, or with family, this guide will help you stay safe and enjoy Madrid to the fullest.
The pleasant climate also puts the region among the best retirement destinations in the world.
After reading this article, we strongly recommend you check our list of the most unsafe cities in Europe in 2023 (relax, Madrid is not there). And if you are already thinking about the golden years, check our list of the best places to retire in Spain.
Is Madrid Safe? What Are the Unsafe Areas of the Spanish Capital?
Despite Madrid's dense population, it is a safe city to visit and live in. In fact, the crime rate has been decreasing over the last few years.
The crime rate in all of Spain has gone down by 10.9%, according to a government website. This is a good thing, even though the US has put Spain on a Level 2 Travel Advisory because of civil unrest and terrorism. Words such as civil unrest and terrorism might sound alarming, but crime in Spain ranks much lower than in other countries.
It is important to remember that Madrid is still a big city, and tourists can be targeted for petty thefts such as pickpocketing. Local thieves will stake out popular attractions and swipe phones, wallets, and purses from unsuspecting victims. Before you know it, someone has snatched your camera right out of your backpack.
As a popular tourist spot, Madrid is also a target for scammers and pickpockets, especially during the high season. Solo travelers and female travelers should take extra caution and avoid walking alone at night or in certain neighborhoods.
The already low criminal activity in Madrid is rarely violent crime, making it a safe place to walk around alone or at night. Madrid greatly benefits from the money brought in by tourists, and the city and country are working hard to maintain a safe and inviting atmosphere.
The architecture of the Spanish capital reminds me a bit of Buenos Aires, in Argentina (maybe due to historical ties), although nowadays the Argentinian capital is below European safety standards.
Spain also has shown signs of wanting to continue this downward trend in crime by increasing its law enforcement by over 10,000 officers.
To put it into perspective, Madrid in Spain, a city with over 3 million residents, had 34 homicides in 2021.
So, is Madrid safe? Yes, but how does it compare to other large cities in Spain? Sometimes the way we perceive crime misleads us, like in the case of cities such as São Paulo or Rio de Janeiro.
Later, take a look at this article: Is London Safe? Discover the Truth They Don't Share in the News.
Is Madrid Safer Than Barcelona?
According to the 2021 Safe Cities Index, Barcelona was ranked as the 11th safest city, while Madrid was ranked as the 21st safest city. Both of these outstanding rankings show the overall safety of Spain. However, The Economist gave the edge to Barcelona.
A reason for Barcelona's slight advantage could be that it has a smaller population size than Madrid. Often, crime rates go up as the population size increases. About 5.5 million people live in Barcelona, which is 1 million fewer people than Madrid.
Interestingly, despite Barcelona's higher ranking in the Safe Cities Index, the consensus from people online is that Madrid is the safer city. This sentiment can be confirmed with a quick Google search.
The Spanish capital deserves your visit, but some sites also have activity from scammers. Our website has a special report about common (and creative) scams targeting tourists in Europe. Read it before your next trip.
While the outlook for Madrid and Barcelona remains positive, both cities are large, populated destinations, and it is important to stay alert no matter where you are. If a destination attracts tourists, which both cities do, it attracts thieves. So, always be aware of your surroundings.
Talking about safety, check also the 8 safest big cities in the US.
Places to Avoid in Madrid
In general, Madrid is a safe city, but there are a few places you might want to avoid at certain times of the day.
The Centro district is one of the most popular sections of Madrid that hosts many of its tourist attractions. Because of that, it naturally makes it the most dangerous part of Madrid.
If you are hoping to see the famous monuments and the main building, it will be difficult to avoid the Centro district. However, what you can do is schedule your activities during the day and avoid going there alone or at night.
Another district to be aware of is Carabanchel. It has the second-highest rate of arrests, just below the Centro district. However, most of these arrests are a result of drug possession. While high arrest rates are never a positive sign, it is reassuring for travelers that most arrests in the district are for non-violent charges.
Surprisingly, Salamanca, the wealthiest district in Madrid, has some of the highest crime rates in the city. However, the crimes that take place there are usually non-violent and unrelated to drugs. The most common arrests are for burglary or attempted burglary. The luxurious homes seem to attract thieves and robbers.
The Madrid Police make all of the data on arrests and traffic violations available.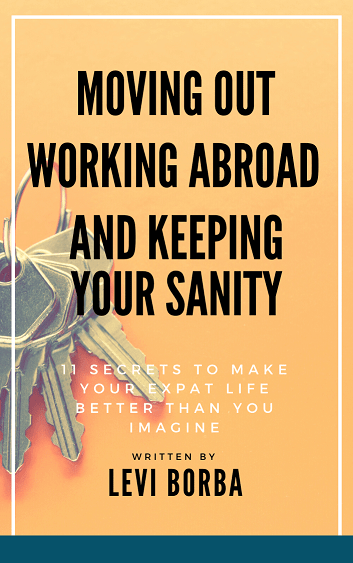 Where Are the Best Locations to Stay in Madrid?
Malasaña is a trendy neighborhood located in the heart of Madrid and is well-known for its exciting nightlife. There are countless stores, bars, and museums in the area to choose from.
Because of this, there are still wonderful sights to see and streets to explore during the day, even though it is a popular destination for the younger, late-night crowd. Because the area is so popular, you can expect it to cost a little more than places that don't get as much traffic.
La Latina in Madrid provides one of the most genuine experiences available. Tapas, mojitos, and other fantastic restaurants and stores abound in the historic town.
La Latina's streets are lined with elegant terraces, and you can stroll down them and pause at any of the many bars for a quick drink or bite to eat. It is situated in the city's center, and like Malasaa, its rising popularity is driving up prices, but you can still find affordable restaurants and lodging nearby. A must-see area of Madrid is La Latina.
Barrio de Las Letras. Famous authors from the Golden Age of Spanish literature once called Barrio de Las Letras home. In the past, writers like Quevedo and Cervantes have walked the streets of this distinctive neighborhood.
You can spend the day at the Golden Triangle of Art in Barrio de Las Letras, which is home to three renowned art museums. If you want to experience Madrid in a fresh, contemporary way, staying in this area is a wise choice.
No matter where you stay in Madrid, you are bound to have an excellent experience. It is a safe city with an endless list of museums, restaurants, shops, bars, and plazas. Just remember that anything can happen in a big city, and it's always best to be aware of your surroundings.
Read also: The Most Beautiful European Capitals in 2023
There are some excellent and (surprisingly!) inexpensive hotels in the best areas of Madrid. You can find them below.
Is Madrid Safe for Tourists? (Conclusion)
Madrid, Spain is generally a safe destination for visitors. As with any major European city, there are safety considerations to keep in mind. Petty crimes such as pickpocketing are common in crowded areas such as the city center, markets, and tourist hotspots like Puerta del Sol and Plaza Mayor.
It's important to exercise caution and keep an eye on personal belongings, especially in busy areas. Visitors should be wary of anyone attempting to distract them, such as offering gifts or asking for directions. Scammers may also try to target tourists with common scams, so it's important to remain vigilant and follow common safety practices.
Solo travelers should take extra precautions, especially at night or when exploring certain neighborhoods. It's recommended to avoid walking alone in dark or abandoned areas and to take public transportation or a taxi instead. In case of emergency, visitors should keep important documents such as their passports and credit cards in a hotel safe, and carry a copy with them.
It's also a good idea to have a plan in case something goes wrong, such as knowing the emergency numbers and how to contact the embassy or consulate. Despite these concerns, Madrid is considered a very safe city compared to other major European cities. Visitors who exercise caution and follow safety tips can have a safe and enjoyable trip.
It's strongly advised to keep a close eye on bags and wallets and avoid carrying expensive jewelry or other valuables. In case of theft, visitors should report the incident to the police and cancel any credit or debit cards as required. By taking these extra precautions, visitors can enjoy Madrid's vibrant nightlife and tourist hotspots while keeping their personal belongings safe and secure.
TL;DR: Yes, tourists can feel safe in Madrid. The main issue in the Spanish capital is street crime, not anything seriously dangerous like gang turf wars (and Madrid is definitely safer than Athens, in my opinion, although slightly less safe than Lisbon). But in some places, the chance of becoming a victim of crime is higher.
You should avoid staying in places like:
Some nice and safer places to stay are:
Malasaña
La Latina
Barrio de Las Letras
So yes, Madrid is relatively safe, but here are some additional tips.
Ps: If you are planning to move, check out our tips on how to immigrate to Spain.
1st —  If you are visiting the city, there are plenty of options in terms of luggage storage, so you don't need to walk around with your carry-on bags. Reliable, convenient, and inexpensive luggage storage services you can find at Radical Storage.
2nd — If you are visiting some more isolated places, hire a guide. You can find some amazing guides and tours at Viator. Not only they will give you insider information about historical and natural curiosities, but they will also warn you of risky areas and keep you safe.
3rd — Areas surrounding airports and train stations can be dangerous.  Book a transfer in advance from the Madrid-Barajas airport (or from any station) to your destination and vice versa, so you can avoid scammers and criminals. I often used Get Transfer for that and it always worked fine.
4th — Stay in a good hostel. Hostels are usually in the safest parts of cities (at least in Europe and South America), unlike hotels. Most hostels have private rooms that are as comfortable as a hotel, plus a friendly staff to give information. When looking for hostels, I visit Hostelworld and filter for those above grade 7.
---
If you enjoyed this article to answer the question Is Madrid Safe? here are a few other reading suggestions for you:
The Most Stupid Thing You Can Do in 5 European Capitals
How the Pearl of the West Can Bewilder Your Sense of Violence Statistics
Surprising conclusions about the most dangerous city in each European country.
Levi Borba is the founder of the Expatriate Consultancy, creator of the channel The Expat, and a best-selling author. Some of the links of this article may be affiliate links, meaning that the author will have a commission for any transaction.