Safety in Milan: Dangerous Areas, The Best Neighborhoods, and More.
Milan, one of the most famous Italian destinations, is a metropolis in Italy's northern Lombardy region. This cosmopolitan hub is known as the mecca for fashion and design. It is also home to the National Stock Exchange – a very high-end, luxurious city filled with decadent restaurants and shops. In my personal opinion, they also serve some of the most delicious espressos I ever tried.
With all those pluses, one would wonder if Milan is safe for unaware tourists carrying around their Fendi bags.
Often, many tourists jump straight to Rome (the 2nd most beautiful city in Europe in my opinion, and relatively safe to visit), Venice, or even Florence. Still, those tourists miss out on this gem of a destination that offers many iconic sights and landmarks, such as the Duomo di Milano, the world's largest and most beautiful Gothic cathedral.
Milan is a testament to art and culture, as the Santa Maria Delle Grazie convent can attest. You'll find Leonardo da Vinci's mural "The Last Supper," one of the most significant art pieces.
(After reading this article, we strongly recommend you check our list of the most dangerous cities in Europe.)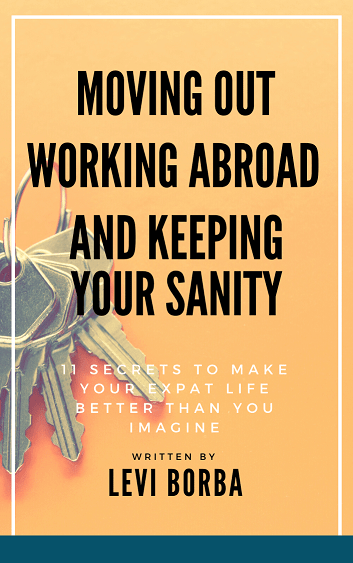 With all the trendy restaurants, classic cafes, fantastic shopping, and opera performances, you'll have nothing but options to choose from while you're visiting Milan. But all that unbelievable touristic greatness aside, you may still be wondering:
Is Milan a Safe Place?
The quick overall answer is yes. Milan is a relatively safe place where security guards and officials patrol the streets often. You'll have no problem approaching them anytime if you feel unsafe. With a significant police presence, you can rest easy knowing they've got your back. That's especially important if you're a digital nomad walking around with your laptop in your bag everywhere you go.
However, that's not to say that Milan is without its problems. Just like any major metropolitan center, there will be things you need to be aware of and some precautions to take.
But don't worry, we've got you covered. We'll cover some must-know facts and information about Milan, such as the crime rate, areas you might want to avoid, and some of the best places to stay. We'll also explore how safe Milan truly is, especially for solo female travelers.
There are many charming areas in Milan, like the Navigli, but tourist areas have cases of scammers. We wrote a special article about common (and creative) tourist scams that you should check.
So get ready to start packing your bags and prepare your luggage because we're about to give you all the research you'll need to have a great stay in Milan!
Check out this article on the best European travel spots for the first half of the year.
Milan Crime Rate
As mentioned above, Milan is a relatively safe destination for tourists worldwide. There aren't any major threats in the area, and travelers of all kinds should feel at ease while visiting the eclectic city. Actually, compared to many other parts of the world, you could say Milan is pretty much crime-free – however…
Some areas are hot spots for a lot of pickpockets. There are areas around the city where petty theft is pretty standard. Even in some parts of the city center, you might run into some scams where people offer help or advice but may harass you for payment. Besides the sufficient police presence, bag-snatchers and pickpockets are still able to make a living – that's what makes up most of the crime in Milan.
Overall Crime and Safety Situation in Milan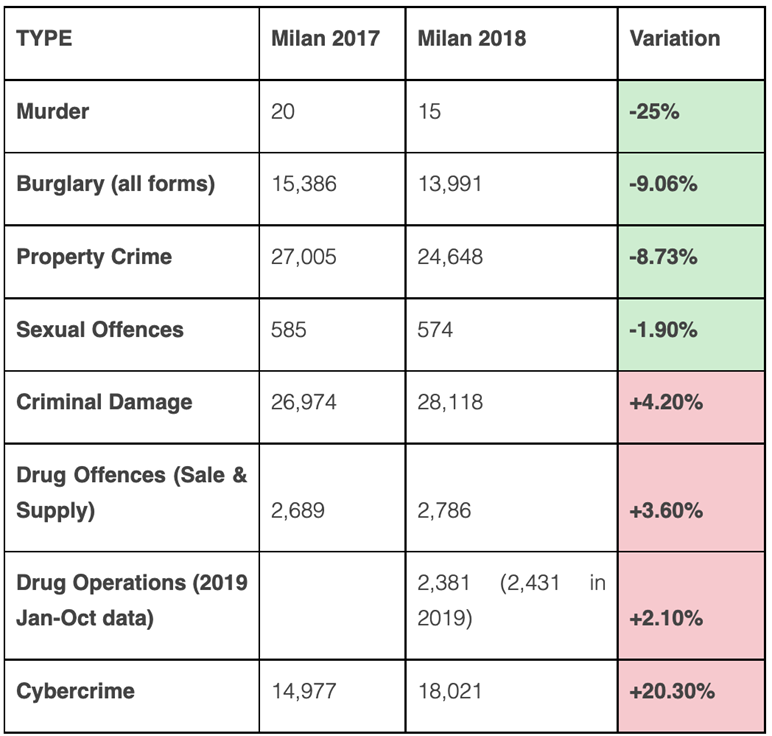 Last year, Milan placed at the top in terms of crime rate in Italy. The largest city in the Lombardy province recorded about 1 out of every 20 inhabitants. In Milan, petty crimes such as pickpocketing made up most of the crime rate. Still, Milan also ranked high in burglaries in shops and thefts. This may sound problematic, but it's not time to sound the alarms just yet. Compared to North America, Milan has about the same crime rate as any average city in the United States.
There is good news in all of this. Milan is starting to see a decline in the crime rate. Petty theft, pickpocketing, muggings, and almost every other crime except for cybercrime networks and drug trafficking, where sectors of the Mafia are still operating. There definitely are some areas you'll want to avoid.
Dangerous Areas To Avoid In Milan
Milan is a beautiful city with lots to explore and see, and if you live in America, it also has some of the cheapest flights into Europe.
It's also a large city, and with any large city, there will be places you might want to avoid if you're trying to stick around. Whether you're a tourist looking to check off a bucket list or a remote worker on an extended stay in Milan, you'll need to recognize and identify the neighborhoods and areas to avoid.
So, what are the areas to avoid in Milan?
Most neighborhoods outside the center don't offer many attractive destinations or sights to see, so it might not even be worth venturing out too far. Places you'll want to avoid might include Quarto Oggiaro, Lambrate, and Giambellino-Lorenteggio. That said, there really isn't anywhere you should be afraid for your life. Just places to be extra on guard. Regarding the rest of Milan, it's one of the safest cities in Italy.
What Are the Top 3 Areas to Avoid in Milan For Solo Travelers?
● Quarto Oggiaro
This area is located to the North West of Milan in Zone 8. Situated at the fringe of Milan, its location isolates it from the rest of the city, attributing to higher crime. Quarto Oggiaro is notorious for its corruption.
● Lambrate
This area is located to the northeast of Milan, situated relatively far from the city center. This area is also considered somewhat dangerous but is on its way to becoming cleaner and safer.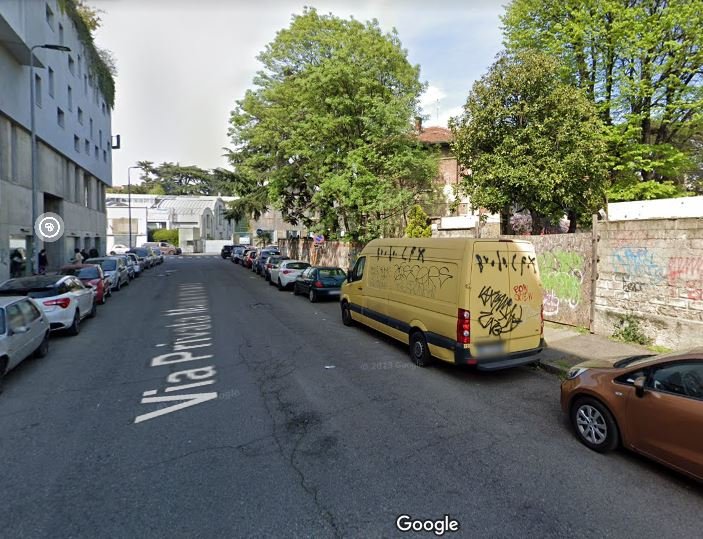 ● Giambellino-Lorenteggio
This area is a two-for-one. Giambellino-Lorenteggio is a two-in-one neighborhood located pretty close to the city center. This area is mainly known for its drug trafficking and ties to the Mafia. Giambellino-Lorenteggio gets its name from the two ample avenues constructed in the 1920s. Here you'll find a lot of poverty and immigrants from Italy and other countries. Here you'll find most of the subsidized housing.
Places to Avoid in Milan
Again, Milan is overall safe and has lots of fun things to do. It also has fantastic places to visit and stay, so try to avoid these places, and instead choose one of the suggestions below.
Ps: If you are still in doubt about a move to Milan or another city, check out our Expat Living City Guides, with information about cities for expatriates and digital nomads all over the world!
Best Neighborhoods In Milan To Stay (Close to Tourist Areas)
As we've said, Milan is a spectacular destination for any tourists or digital nomads looking to stick around anywhere from a few days to a few months. Also, on the outskirts of Milan, there are some smaller towns that are perfect for people willing to retire from the urban noise.
Here we've put together a mix of Milan's safest, cleanest, most beautiful, and most exciting neighborhoods. Most of them are central and well-connected by public transport (something important, because Milan has one of the most expensive Uber prices in the world). So let's get right to it!
What are the best places to stay in Milan?
Milan is a very diverse and eclectic major city in Italy. It offers fashion districts, historical centers, and beautiful places to stay and visit. Some of these places include Brera, San Lorenzo, Navigli District, and Porta Nuovo. Making your way around these areas and neighborhoods is easy as most of Milan is flat and not too big.
Brera – great for sightseeing

A modern area where the city's most important museum is located (the Pinacoteca de Brera).

San Lorenzo – the spot for a romantic getaway

This area has unique street art, lovely restaurants, and fantastic shops to take your date.

Navigli District – where the night comes to life

This is the most energetic and vibrant area in all of Milan. If the party scene is your jam, then be sure not to miss out on this district. It reminds some areas of Berlin, but it is much more elegant.
There are some excellent and (surprisingly!) inexpensive hotels in the best areas of Milan. You can find them below.
Is Milan Safe For Solo Female Travelers?
By now, you'll know that Italy is a safe country, and Milan is no exception. A common concern for travelers is safety for solo female travelers. We assure you that women will feel safe and secure in Milan, with standard precautions you would take anywhere else. In my view, it is, for example much safer than Athens.
In this stunning city, violent crimes are highly negligent – only you should be on the alert for petty theft. It's a good idea to keep an eye on your purse or bags and lock up luggage like in any big city. Traveling in groups is always recommended anywhere you go.
You may hear cat calls like "ciao bella" or "che bella." If you hear any of this while you're out and about, the best move is to keep on with your business and not give them the satisfaction of getting a reaction out of you.
That "open appreciation" for women isn't regulated or policed. Still, if it gets to the point where someone won't stop bothering you, the police are always around and ready to help.
Another essential piece of advice is to ensure you have an Italian SIM card or even an international one. Hence, you always have your phone ready to use. Hopefully, you never find yourself in an emergency, but it's better to have it and not need it than to need it and not have it.
Emergency numbers:
112 – Carabinieri (Italian force)
113 – Emergency Police Help Number (also ambulance and fire)
115 – Fire Department
118 – Medical Emergencies
Is Milan Safe? Key Takeaways on How To Stay Safe in Milan
The streets of Milan are always bustling day and night, and there are always people and police roaming around. Milan is relatively safe for visitors, and solo female travelers shouldn't be more worried about traveling here than most places worldwide.
So start packing your bags and planning your trip! This hub of history and culture is waiting to be explored!
Other Travel Safety Tips for Visiting Milan
Personal opinion: The best time to visit Milan is around November since it is a low season and prices are very low.
1st — If you are visiting the city, there are plenty of options in terms of luggage storage, so you don't need to walk around with your carry-on bags. Reliable, convenient, and inexpensive luggage storage services you can find at Radical Storage.
2nd — Areas surrounding airports and train stations can be dangerous.  Book a transfer in advance from the Malpensa Airport, Bergamo Airport, or from any station to your destination and vice versa, so you can avoid scammers and criminals. I often used Get Transfer for that and it always worked fine.
3rd — If you want to walk around and see some historical spots without the risk of getting lost or wasting your time, hire a guide. You can find some amazing and reliable guides and tours at Viator. They will give you insider information about historical facts and curiosities, and also warn you of risky areas, and keep you safe.
4th—Stay in a good hostel. Hostels are usually in the safest parts of cities (at least in Europe and South America), unlike hotels. Most hostels have private rooms that are as comfortable as a hotel, plus a friendly staff to give information. When looking for hostels, I visit Hostelworld and filter for those above grade 7.
---
If you enjoyed this article answering the question Is Milan Safe? here are a few other reading suggestions for you:
Dublin, the city from James Joyce and Colin Farrell, should be on your bucket list, and here is why.
How to Keep Warm in Winter with Minimal Heating
The Most Violent Cities in Europe BY COUNTRY
Levi Borba is the founder of the Expatriate Consultancy, creator of the channel The Expat, and best-selling author. Some of the links of this article may be affiliate links, meaning that the author will have a commission for any transaction.