How Safe Is It to Visit or Live in Copenhagen? The Safety of the Danish Capital.
---
Denmark is known to be a lovely and safe European country. But is Copenhagen, its capital, really safe? (Hint: it is, but it also depends.)
This fantastic land is the bridge between Scandinavia and the rest of Europe in both geography and culture. So why should its capital city, Denmark, be any different?
This mystic land of old Scandinavian folk tales has preserved architecture and design that stays true to its roots and made it one of the 5 most beautiful capital cities in Europe. The atmosphere is inviting, and the mood is always calm, relaxed but also fun and electric.
Tourists visiting will tell you the same thing: Copenhagen has many beautiful "off-the-path" gems worth exploring. After your stay in Copenhagen, you'll feel like you've seen everything.
In this article, we'll dive deep into several questions a traveler might need to answer, like what's the crime in Copenhagen like or what are the best places to stay in the capital?
And another thing, Denmark has the reputation as being one of the safest countries in the world, but what we will answer here is another question:
Is Copenhagen Safe?
To get straight to the point, yes. Copenhagen is highly safe. A report by the Economist Intelligence Unit (EIU) found that Copenhagen takes the crown when it comes to the world's safest city.
Outranking previous number-one cities like Tokyo and Singapore, Copenhagen scored the highest of any city in the world on the Safe Cities Index 2021 with 82.4 points.
The Safe Cities Index updates once every two years and keeps you updated on the safest cities measured by digital, health, infrastructure, personal, and the newly added environmental security.
You can rest assured that Copenhagen is among the safest cities in Europe and the entire world!
BUT…
You still shouldn't act careless and lose your common sense.
Like any significant city, Copenhagen isn't without its dangers.
Related article: The Ten Most Dangerous Cities in Europe.
Copenhagen Crime Rate
Having fun should be a priority for any international traveler, but staying safe should be close to the top of the list. Staying safe applies to everyone regardless if they're sticking around for a quick day trip or parking for an extended stay.
Crime does exist in Denmark — you're going to find crime most anywhere you travel. But here in Copenhagen, crime rates are much lower than in any other major city, including violent crime.
Crime Rates in Copenhagen, Denmark
You can walk the peaceful streets in the capital and hardly ever feel a moment of fear or danger (if you feel any).
There are enchanting parts of the Danish capital that deserve visiting, but some tourist sites unfortunately also have scammers. Our website also has a special article about common (and creative) scams targeting tourists in Europe. Read it before your next trip.
You shouldn't be expecting major issues when traveling to Copenhagen, but staying up-to-date on how to best stay safe in any area is always a good idea. You'll be entering not only a new country but a whole new culture with different customs and traditions. Why not stay prepared?
Talking about safety, check also the 8 safest big cities in the United States of America.
What kind of crime to expect in Copenhagen?
As mentioned, Copenhagen is an overall low-risk city, but petty crime like pickpocketing still exists, especially during the peak tourist season in the summer.
A few possible risky areas in that regard will include busy public transportation hubs like Copenhagen's Central Station. It would help if you also were on the lookout in crowded main shopping streets like you'll find in Strøget.
It would help if you kept your eyes on your belongings in and near the main squares.
The most common type of theft isn't one you'd expect. Since almost all Danes use bicycles as their primary mode of transportation year-round, the number one reported theft is, you guessed it, bike theft.
The city has over 675,000 bicycles — that's approximately 1.12 bicycles per citizen. More than half the bike thefts reported in all of Denmark happen in Copenhagen and the surrounding regions.
Those numbers are dropping as 2020 reported the fewest bicycles said stolen. So don't start freaking out if you're on a rented bicycle. Most thefts occur without malice. You'll hear stories of many locals taking a joy ride with a bike left unlocked after a few too many beers.
Check also: How Belgrade Defeated Criminal Gangs and Turned a Prime Destination
How is Copenhagen at Night?
While many of the best attractions that Copenhagen offers are the best experience during daylight, the city's nightlife is not to be missed. What better way is there to end your day than by heading out to the electric night scene as you bar hop your way through the many unique pubs, wine bars, and amazing nightclubs?
Here are our top three activities to try in Copenhagen after dark:
1. The roller coaster at Tivoli Gardens
Is by far the most popular and famous attraction in Copenhagen. Tivoli Gardens is celebrated as the world's second oldest operating amusement park, opening way back in the mid-1800s. This ride is not just for kids — strap in and get ready for a thrill!
2. Vester Vov Vov Movie Theater
Is a beautifully restored vintage theater built in 1897 as a Roman bath house. You'll find nothing but great films playing in this movie theater where it's always staring good vibes.
3. Christiania Beer Garden
Has one of the best environments in the entire city. This famous beer garden closes at midnight on the weekdays but stays open until 3 a.m. on the weekends. You'll find a venue filled with a great atmosphere and live music. This garden is a great place to try the local food and brews as you enjoy music ranging from cool jazz to electronic mixes.
So check out the funky disco clubs and charming pubs before calling it a night!
Best Area to Stay in Copenhagen
In Copenhagen, you can't go wrong no matter where you stay. But if you're looking for the best access to the local culture, exciting history, jaw-dropping architecture, and fantastic food — staying in Copenhagen's Inner City is probably the best move.
Copenhagen's Inner City
In the Inner City, you'll discover 'Old Town,' the historic center of the city, where you'll find the highest concentration of restaurants, hotels, and city sights. Be aware that, while the Old Town is relatively safe to stay in, this does not apply to the more bohemian zone of Christiana!
Also, remember that the world's safest city is also one of the most expensive. So here we broke down a recommended stay for a range of budgets:
A Luxury Stay in Copenhagen
Imagine staying in a 250-year-old world-class hotel that overlooks King's Square and Kongens Have in "Indre By," which translates to "The Inner City." — allow me to introduce you to the Hotel d'Angleterre.
This historic landmark is the top choice for royalty to star celebrities. This Five-Star hotel offers large luxurious rooms with spectacular stained-glass skylights. At Hotel d'Angleterre, you'll be able to dine at their Michelin-starred restaurant, pop champagne at a champagne bar, and melt all your stress away in their amazing spas.
Copenhagen for the Best Value for Money
The best area in Copenhagen that offers a great mix of cost, comfort, and service will be Inner Vesterbro.
The Inner Vesterbro district is an affordable option and offers many hotel options to choose from. You're still close enough to downtown and will have many sights within walking distance. If you rent a bicycle, you'll be able to access many more attractions!
There are some excellent and (surprisingly!) inexpensive hotels in the best parts of Copenhagen. You can find them below.
Backpacking in Copenhagen
It's no secret by now that Copenhagen is an expensive city. Don't let that bring you down if you're a budgeting backpacker looking to check it off your bucket list. The best place to find the most affordable hotels and lodging will be the opposite side of downtown, Inner Oesterbro.
This area is perfect if you're someone who prefers to prioritize their time and money for exploring and not so much where you'll be sleeping. While you're there, check out Churchill Park's Kastellet and the National Gallery of Denmark.
How Many Days in Copenhagen?
It's hard to decide how long to stay with so many attractions and things to do, but the short answer to the question is usually around 3 days. While we recommend staying 4 or more days if you're considering exploring and genuinely experiencing what Copenhagen offers, many travelers can only incorporate Copenhagen into a more extensive European/Scandinavian trip.
If you can help it, try not to rush through this remarkable city. The longer you stay, the more opportunities you'll get to see the real hidden gems the locals love to share.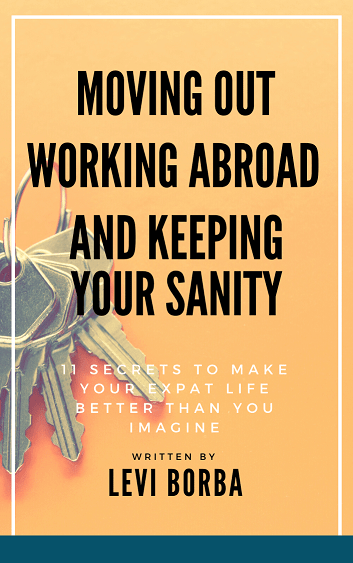 Is Copenhagen Safe? Conclusion
Copenhagen is a beautiful and safe city to visit, and it is considered one of the safest cities in the world. The city is known for its low crime rate, and violent crime is rare. This is in part due to the city's low crime rate, which is much lower than that of other European cities, such as Bradford in England.
However, like in any other major city, petty crimes such as pickpocketing and bag snatching can occur, especially in crowded areas and tourist areas. Visitors should take precautions to protect their personal belongings, such as keeping their bags close and staying vigilant.
It is also important to avoid leaving valuables in plain sight and to be wary of strangers offering drinks or help.
One of the most common crimes in Copenhagen is bicycle theft. However, this is not a serious threat to personal security, and it is more likely that someone will steal your bicycle by mistake. The number of bicycles reported stolen in 2020 reached a record low. Visitors should take precautions to protect their bicycles, such as locking them to a lamppost or a bike rack.
Copenhagen has a very good public transportation system that is clean, reliable, affordable, and efficient. Visitors can use public transportation without worrying about their safety. However, it is important to be aware of your surroundings and to keep an eye on your personal belongings while using public transportation
Overall, Copenhagen is a very safe city to visit, and visitors should not worry about their personal security. However, it is important to use common sense and take precautions to protect personal belongings. Visitors should also be aware of the risk of bicycle theft and take precautions to protect their bicycles.
In case of an emergency, visitors can call the local police by dialing 112. It is also recommended to have travel insurance to cover any unexpected costs (more about it below).
Travelers visiting Denmark should feel much safer than in some other European capitals like Athens (where my family was a victim of 2 crimes in 2 days) in Greece or neighboring Stockholm, a relatively dangerous Scandinavian capital.
TL;DR: Copenhagen is generally safe, but here are some extra tips
1st — If you are visiting the city, there are plenty of options in terms of luggage storage, so you don't need to walk around with your carry-on bags. Reliable, convenient, and inexpensive luggage storage services you can find at Radical Storage.
2nd — If you want to walk around and see some lovely spots without the risk of getting lost or wasting your time, hire a guide. You can find some amazing and reliable guides and tours at Viator. They will give you insider information about historical facts and curiosities, and also warn you of risky areas and keep you safe.
3rd — Book a transfer in advance (both to and from the Kastrup CPH Airport) to your final destination. I often used Get Transfer for that and it always worked fine.
4th—Stay in a good hostel. Hostels are usually in the best parts of cities (at least in Europe and South America), unlike hotels. Most hostels have private rooms that are as comfortable as a hotel, plus a friendly staff to give information. When looking for hostels, I visit Hostelworld and filter for those above grade 7.
5th — As travel insurance for visiting European capitals, we recommend Ekta.
---
If you enjoyed this article answering the question Is Copenhagen Safe, here are a few other reading suggestions for you:
The Most Stupid Thing You Can Do in 5 European Capitals
The Most Violent Cities in Europe BY COUNTRY
THESE Are the Cheapest Cities to Fly to In Europe
Levi Borba is the founder of the Expatriate Consultancy, creator of the channel The Expat, and best-selling author. Some of the links of this article may be affiliate links, meaning that the author will have a commission for any transaction.