Discover the Best Neighborhoods and Areas to Avoid in Rome
---
When in Rome, do as the Romans do, and the Romans do it marvelously.
Together with Vienna, Rome is my favorite capital in Europe. It is wonderful in so many ways that to explain it would need an entire book.
But one acquaintance had her wallet stolen in Rome, and the way it happened shocked me because it was extremely creative (more about it below). That for a moment made me ask: is Rome safe in 2022?
I visited Rome twice, and fortunately, nothing ever happened to me except having a lot of good memories. Maybe the fact that I am Brazilian and I am always aware of my surroundings helped me to avoid this kind of problem.
So in this article, I will tell you the best areas to stay in Rome and how to avoid scams and thieves, keeping your wallet safe inside your pocket.
Travel to Rome Is Worth It, Multiple Times.
Rome, the Eternal City, is not only the capital of Italy but also a center of culture, religion, and especially architecture, worldwide.
With approximately 3 million people living within the city limits, Rome is the third-largest city in Europe, with 90% of the population being Italian.
When you visit this ancient city, you'll find some of the most beautiful palaces, fountains, churches, ruins, and some of the most vibrant nightlife in the world!
Although it's a large city, you'll find it very walkable and accessible. The best month to visit Italy is November, when it is still not that cold but prices are cheaper.
So if you're into fashion, history, sightseeing, and living up the night scene, then the most visited city in Italy is the perfect spot to check out!
But like every major city, there's much more beneath the surface than touristic snapshots. Before planning a trip to Rome, there's something you might be asking yourself:
Is Rome Safe to Visit? (The Short Answer)
The overall answer is yes. The locals say Rome is a safe place to visit. It's one of the safest cities in Italy. Figures show that Italy has dropped in overall reported crime.
Rome is safer than some of the other most visited cities in Italy, like Bologna and Florence. According to the Economist, Rome ranks 29th in the world for safest cities, with an index score of almost 70.
But as with anywhere that is best-known as a must-see destination, travelers should still do their research and take certain precautions before heading out to see this fantastic city.
Talking about safety, check also the 8 safest big cities in the US.
Rome Crime Rate (And the Issue With Petty Crime)
Rome is best known for its culture and fantastic architecture, and not so much for its crime. The locals say you'll have a great time while here and perhaps even better if you exercise some basic precautions.
There are a few common petty theft crimes, especially pickpocketing and scams (and scammers are creative there).
The summer and fall are periods when tourism is at its peak, so you'll also see theft spike around those times. The most common places where theft happens are in crowded places, as well as public transportation hubs. Thieves usually operate by distracting their victims.
As far as scams go, many risks exist. There have been reports of counterfeit European currency where many tourists were deceived by scam artists when taking back change.
Some other scams may include credit card fraud, fake petitions, spiked food or drinks in bars and cafes to steal money from the victim, and in a few cases, even sexually assaulted.
Related article: the best places to visit in Europe each month of the year.
We Can Find All Sorts of Traveler Scam in Rome, so Keep Alert
● Taxis not using their meter when transporting a foreigner. If a driver offers a flat rate or "forgets" to turn on their meter, hop off that taxi and walk instead!
● "Free" bracelets or charms might be offered to you, but once you accept this kind of gift, you may find the person begin to demand payment. Kindly but assertively tell the person that you are not interested.
● Fake charity petitions are a great way to pull at your heartstrings by simply getting you to sign a petition. Sounds easy enough; however, this is a great way to distract and pickpocket. The person may even become hostile in demanding a donation. That is how the person mentioned at the beginning of this article had her wallet stolen.
The best thing you can do for yourself is to stay aware of your surroundings, especially in crowded touristic places like the Colisseum. You'll need to keep an eye on your belongings and not be careless with flaunting an expensive watch or cellphone.
Read also: The dirtiest cities in the world this year.
Is Rome Safe For Solo Female Travelers?
Long story short, the answer is yes. Rome is very safe for a single woman traveler looking to explore the streets of Rome. However, there are some safety precautions every single woman should take when out and about, enjoying all the fantastic fun this beautiful city offers.
If you are intelligent and composed, there is no way you should miss out on this adventure — be sure to stay informed and check out these valuable tips:
● Sadly, the most significant hazard to women around the world is the risk of sexual assault, like in many Latin countries in South America (or Bradford in England), so is Italy and the capital Rome. Other dangers also exist, so it's best to try and blend in.
● Try not to stick out and look like a lost tourist. Or, in other words, "fake it till you make it." Be confident and sure as you walk around, even if you're a little lost. That will keep you from becoming a target.
Other Travel Tips to Stay Safe in Rome:
● Not accepting drinks from strangers. Be sure to see your drink made and never leave your glass unattended.
● When in Rome, dress as the Romans do. The Vatican has a dress code, so wear something a little less like a beach outing and a little more conservative. Dressing like a local will also make you look less like a tourist and will help you become less of a target.
● If dining alone, be sure to eat at cafes or pizzerias. These eateries are excellent choices for solo travelers not wanting to stand out.
Important numbers to know when in Rome:
● Carabinieri: 112 (Carabinieri are the national gendarmerie of Italy that primarily carries out domestic and foreign policing duties)
● Police: 113
● Ambulance: 113
Check also: How Belgrade Defeated Criminal Clans and Became a Prime Destination
Areas To Avoid in Rome
Esquilino (during the night)
Located near the central station of Rome, Termini, Esquilino is a neighborhood that has a rich history and diverse culture. However, it is also known for its elevated crime rates, particularly petty crimes like pickpocketing and scams. The area can feel particularly unsafe during nighttime, and tourists are often advised to exercise extreme caution.
While the neighborhood has its own charm and attractions, it is advisable to be vigilant, especially when using public transport or walking through less crowded streets.
San Basilio
Situated in the northeastern part of Rome, San Basilio is a predominantly residential area. It is not a typical tourist destination and is known for its higher crime rates, including drug-related crimes and vandalism. The area lacks the historical landmarks and attractions that Rome is famous for, making it less appealing for tourists.
If you find yourself in San Basilio, it is recommended to be cautious and aware of your surroundings, particularly during the evening and night hours.
Tor Bella Monaca
Located on the outskirts of Rome, Tor Bella Monaca has a reputation for being involved in drug trafficking and other organized crimes.
The area is generally considered unsafe, especially for tourists who are unfamiliar with the locale. It is not a place where tourists would typically find themselves, and it is advised to avoid this area unless absolutely necessary. If you do need to visit, it is crucial to exercise a high level of caution and to be aware of your surroundings at all times.
Best Areas to Stay in Rome
Rome, The Eternal City, has some of the best places to stay in the world. So many that it may be overwhelming trying to figure out which one is the best for you. Luckily, we got you covered.
We put together some of the best districts to stay in, depending on your personality or length of stay. There's a little something for everyone in this amazing ancient city, but be sure to check out:
Pantheon / Piazza Navona
This area is accessible, and you can easily walk and explore the city's best sights. This district is great for first-time travelers. Located right in the center of the historic town, this is where you'll find the over 2,000-year-old Pantheon.
Piazza di Spagna
The area around Piazza di Spagna is where the most incredible high-end shopping can be found. Located in the center of Rome as well, you'll find the gardens at Villa Borghese here. You'll also find the world's most luxurious hotels, restaurants, and commercial centers in this area.
Trastevere
This is a captivating district that is also close to the center. This neighborhood is known for its authentic cobbled streets and delicious traditional restaurant scene. When you think of the classic shuttered houses with ivy vines growing on their sides, you're thinking of Trastevere. Located on the west bank of the Tiber River, this area will have you exploring antique churches, museums, and much more!
So whether you're staying for a night or even weeks, check out these lovely areas that will have you dreaming of Italy for a lifetime.
There are some excellent and (surprisingly!) inexpensive hotels in Rome. You can find them below.
How Many Days Do You Need to Visit Rome?
Of course, this answer will vary from traveler to traveler, but there is one definite answer: One day is not even close to being enough to see Rome. That said, you don't have to stay here for weeks either.
A minimum safe amount would be anywhere from 3–5 days to give a more accurate answer.
Five days is probably the number you want to shoot for if you're trying to immerse yourself in the city's culture. You won't cover everything Rome offers, but that should be enough to check the most important items off the bucket list.
Top pro tips for tourists visiting Rome:
● Pick the right season. Check out Rome during the Spring and Fall.
● Find accommodation in the city center.
● Avoid public transportation if you can.
● Bring comfy shoes. You'll be walking for hours.
● Have a picture ID handy with you at all times.
● Best to carry cash (don't overdo it, of course).
Learn the survival Italian words:
○ Si (yes)
○ No (no)
○ Per favore (please)
○ Grazie (thank you)
○ Prego (you're welcome)
○ Scusi (excuse me)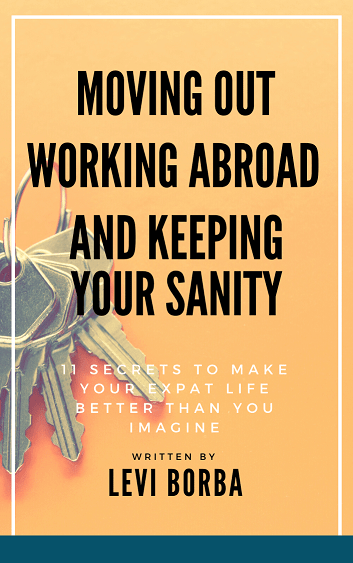 Conclusion: Is Rome Safe in 2023?
Rome is one of the most popular tourist destinations in the world and continues to be a generally safe place to visit in 2023.
While no city is completely free of crime, Rome has a moderate risk level, especially regarding petty theft and pickpocketing, common in crowded places. To stay safe and protect your valuables, it is advisable to use common sense and take certain precautions.
Avoid displaying flashy jewelry or carrying large amounts of cash, and always keep an eye on your belongings, especially in tourist and crowded areas like the Colosseum or the Trevi Fountain.
When walking around Rome, it is important to be aware of your surroundings, both during the day and especially at night. Stay alert in crowded places, such as bus stations or train stations like Termini, where pickpockets often operate. It's also recommended to choose safe neighborhoods to stay in (check our tips above), and to book accommodations through reputable sources (check our tips below).
If you decide to use public transport, be cautious of your personal belongings, and be aware of common scams like counterfeit currency. Additionally, be wary of strangers offering unsolicited help or unwanted services, as this could be a tactic to distract you and steal your belongings. By following these and the next safety tips and staying vigilant, you can enjoy your trip to Rome with peace of mind.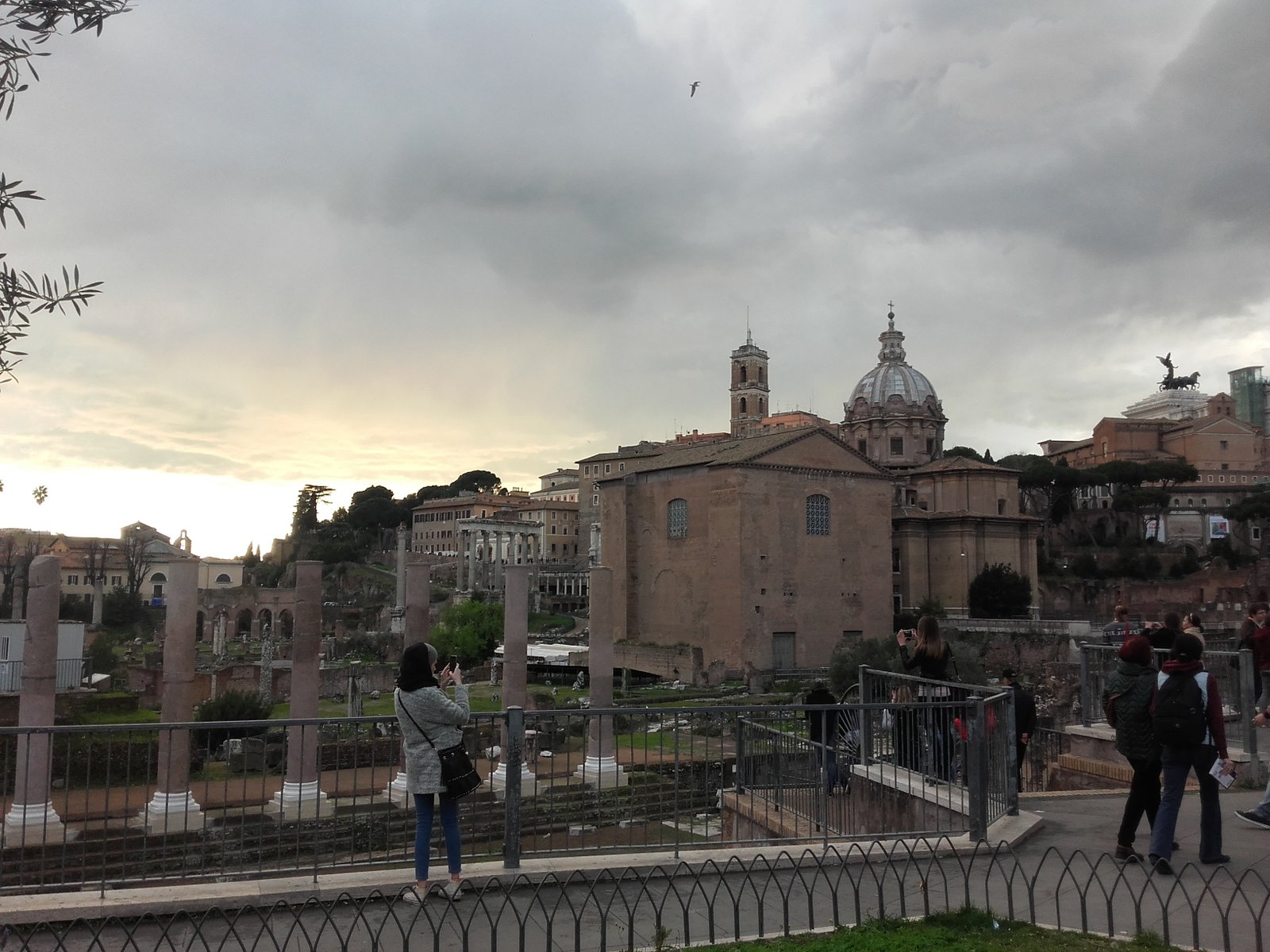 So, Rome is safe, but here are some extra tips.
1st —If you are visiting the city, there are plenty of options in terms of luggage storage, so you don't need to walk around with your carry-on bags. Reliable, convenient, and inexpensive luggage storage services you can find at Radical Storage.
2nd — If you are visiting some more isolated places, hire a guide. You can find some amazing guides and tours at Viator. Not only they will give you insider information about historical and natural curiosities, but they will also warn you of risky areas and keep you safe.
3rd — Areas surrounding airports and train stations can be dangerous.  Book a transfer in advance from the Rome-Fiumicino or the Rome-Ciampino airport (or from any station) to your destination and vice versa, so you can avoid scammers and criminals. I often used Get Transfer for that and it always worked fine.
4th — Stay in a good hostel. Hostels are usually in the safest parts of cities (at least in Europe and South America), unlike hotels. Most hostels have private rooms that are as comfortable as a hotel, plus a friendly staff to give information. When looking for hostels, I visit Hostelworld and filter for those above grade 7.
Again, Rome is a very safe city, and these precautions are the same as any single woman traveling should take in their home country. So get out there and visit the incredible monuments and incredible pieces of art.
Travelers visiting Rome can feel at ease much more than in some other European capitals like Athens (where my family was a victim of 2 crimes in 2 days) or even Stockholm,a city where crime has soared lately.
So all in all, you've got everything you need to go and visit one of the safest cities in the world. The police are very helpful and friendly should you bump into trouble, so relax!
Rome is one of the most extraordinary adventures of a lifetime, so the actual crime in all of this would be to miss out!
---
If you enjoyed this article answering the question Is Rome Safe, here are a few other reading suggestions for you:
The Most Stupid Thing You Can Do in 5 European Capitals
The Most Violent Cities in Europe in Each of These 18 Countries
The CHEAPEST Cities to Fly to In Europe from America
Levi Borba is the founder of the Expatriate Consultancy, creator of the channel The Expat, and best-selling author. Some of the links in this article may be affiliate links, meaning that the author will have a commission for any transaction.