Crime Rate, Neighborhoods, Beach and Nightlife Safety Concerns: Is San Diego Safe in 2023?
After one of our most-read articles ever (The 8 Safest Big Cities in the US – Safest Metro Areas in 2023), a lot of people got interested in the cities we mentioned. We already wrote an article about safety in Honolulu. Time to discover the city that got the 3rd place in the ranking, and answer the question: Is San Diego safe in 2023?
But is San Diego a safe haven or just another city with its own set of challenges?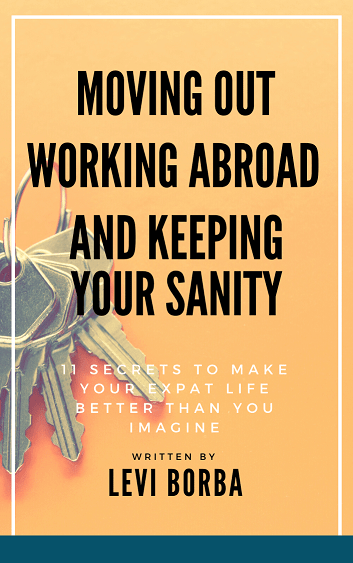 First of all, let's make a question you probably already know the answer to:
Why Someone Would Move to San Diego? (Hint: San Francisco SUCKS nowadays)
In the once dynamic and promising San Francisco, things are changing dramatically.
People are packing their bags and heading out, leaving the city's high costs and fast pace behind.
The evidence?
San Francisco's in-to-out move ratio for 2022 averaged .63, which means for every 63 people moving in, 100 were moving out.
San Francisco is losing its residents faster than it can replace them, and this trend shows no signs of slowing down​​. This is already resulting in an economic downturn that will close businesses, increase unemployment and worsen the terrible drug abuse and crime issues the city is facing.
Today, San Francisco has more drug addicts than high school students.
But this article is not about SFO.
It is about the alternative, and we are not talking about Austin or Las Vegas. For multiple reasons, not everyone can (or want) to move to Nevada or Texas.
So we from The Expat are here to suggest a solution for you. A solution that is actually not a secret.
Because many of these San Francisco departees are not leaving California altogether.
Instead, they're flocking to places like San Diego.
With more affordable housing and the allure of a relaxed lifestyle, San Diego is becoming the new hot spot for those leaving San Francisco behind.
San Diego is MUCH safer than San Francisco. I mean ridiculously less dangerous.
Crime Rates in San Diego
All the data provided is either from the FBI, the DisasterCenter, and documents published by the U.S. Census Bureau.
Population: 1,424,116 inhabitants
Murder rate: 2.46 per 100k residents per year.  For comparison, the United States' national murder rate is 7.8.
Comparable European country: Hungary (2.49 murders per 100,000 people)
Rape (per 100,000 residents per year): San Diego has a rate occurrence of 28.3, while the United States National Rate is 42.6
Burglary (per 100,000 residents per year): San Diego has a rate occurrence 337.2, while the United States National Rate is 376.0
Assault Rate (per 100K residents per year): San Diego 232.5, United States National Rate 246.8
So as you can see, the chance of being a victim of a violent crime in San Diego is considerably lower than the US average, and despite the fact that San Diego is a big city and large cities often have violent crime rates way above the national average.
Point for San Diego!
But…
Not everything is flowers, and here is another piece of data that we didn't reveal yet:
The Vehicle Theft Rate (per 100,000 residents per year) is 450.3 for San Diego and 246.0 for the United States National Rate.
So yes, in terms of vehicle theft (and a few other types of property crimes), San Diego does not have a lower crime rate than the US average, but it is still far better than most large cities. Check the numbers below:
Vehicle theft rates per 100,000 people for some large cities in the US:
(San Diego, as we mentioned above, has a rate of 450.3 per 100,000 residents per year)
Doesn't look that bad anymore, right? That is our point: while San Diego is maybe not one of the safest cities in the US, for a big city it has pretty good numbers.
Neighborhoods to Avoid in San Diego
If you are concerned about your personal safety, there are some places to avoid in San Diego. Despite the city being much safer than other large US metropolitan areas, and an excellent place to live by Californian standards, certain San Diego neighborhoods require extra attention. Here are some of them:
East Village
East Village, the largest neighborhood in downtown San Diego, is known for its vibrant arts scene and the iconic Petco Park. However, it has a higher crime rate compared to other parts of the city. The area has seen a rise in property crimes, particularly thefts, and break-ins.
Despite its urban charm and proximity to the Gaslamp Quarter, East Village has been the scene of several violent crimes. Recently, a deadly shooting close to the local library alarmed residents.
Even Gaslamp Quarter has also its fair share of problems that we will describe in some paragraphs.
However, East Village is undergoing significant redevelopment, with new residential and commercial projects aimed at revitalizing the area. Maybe this ongoing transformation could lead to a decrease in crime rates in the future.
Lincoln Park
Lincoln Park, located in southeastern San Diego, has struggled with a reputation for crime. The neighborhood has one of the highest crime rates in the city, with a particular increase in violent crimes.
In recent years, Lincoln Park has been the scene of several shocking incidents. Recently, a man was shot apparently for no reason while getting out of his car.
Valencia Park
Valencia Park, located in the southeastern part of San Diego, has a higher crime rate compared to the city average and sometimes makes headlines because of shooting incidents in the neighborhood. The presence of vandals that destroyed vehicles and assaulted a woman has also recently contributed to the area's reputation for crime.
Efforts are being made to reduce crime and improve safety in the area.
Safest Neighborhoods in San Diego
Places like La Jolla, Mission Valley, among other neighborhoods and areas in the city of San Diego, are generally safe and popular with tourists and residents alike. So yes, there are various safe places in San Diego where one can stay, and here we list some of them:
Torrey Hills
The average price of a house in Torrey Hills is US$1.1 million according to RedFin.
This area is located in the northern part of San Diego, close to the Pacific Ocean. This neighborhood is known for its low crime rate and high safety standards, making it a popular choice for families and retirees.
Torrey Hills is also home to several nature reserves and parks, providing residents with ample opportunities for outdoor activities. The community is known for its active neighborhood watch program, which contributes to its reputation as a safe area.
La Jolla
The average price of a house in La Jolla is US$1.98 million according to RedFin.
La Jolla is a hilly seaside community within the city of San Diego. It is known for its rugged coastline, beautiful views, and upscale shopping and dining.
This area is also home to the University of California in San Diego. The presence of the university also means that the area is regularly patrolled, adding to its safety.
Del Mar Mesa
The average price of a house in Del Mar Mesa is US$2.01 million according to RedFin.
Del Mar Mesa is a residential neighborhood located in the northern part of San Diego. It is known for its large homes, equestrian properties, and extensive network of hiking and equestrian trails.
This region is also known for its strong community spirit and active neighborhood watch program, which contributes to its reputation as a safe area. The neighborhood's location, away from the hustle and bustle of the city, also adds to its safety.
Is Downtown San Diego Safe at Night?
Walking alone at night in any city can be risky, and San Diego is no exception.
However, the risky areas in San Diego are easier to avoid than for example in San Francisco, where dangerous parts are spread over a large area crime hotspots constantly change from one street to another.
Certain parts of Downtown San Diego, such as the Gaslamp Quarter and Old Town, are bustling with nightlife and are generally safe. However, it's always advisable to take basic safety precautions and avoid wandering around at night in less populated areas.
In 2022, there were reports of increased violent crime in the Gaslamp Quarter after dark, including a mass shooting. While the city has taken steps to increase police presence in the area, it's a reminder that even in safe areas, crime can occur. Therefore, while San Diego at night is generally safe, it's always important to stay vigilant and aware of your surroundings.
Public Transportation Safety in San Diego
San Diego's public transportation system is generally safe, but like any city, it has its issues. In 2020, there were reports of fights and even a shooting on trolley line in the East Village area. Still, these incidents are relatively rare, and the city has taken steps to increase security on public transportation.
Despite one and other incidents, many people travel to San Diego and use public transportation without any problems. The city's trolley system is considered one of the safest and most efficient ways to get around in a Californian urban area (and is one of the best light rail systems in the entire US).
However, as with any public transportation system, it's important to stay alert and aware of your surroundings, especially when traveling alone at night.
Is San Diego safer than Los Angeles?
Absolutely.
San Diego has a lower crime rate than Los Angeles, particularly when it comes to violent crime.
However, like any city, San Diego has its share of crime. Certain areas, such as East San Diego, have higher crime rates than others. But overall, if you're traveling from a city like San Francisco or Los Angeles, you'll likely find San Diego to be a safer and more relaxed environment.
The Bottom Line: Is San Diego Safe in 2023?
In 2023, San Diego is one of the safest cities in California and the entire US. It is important to note that safety can be relatively subjective depending on various factors. However, statistics  (check them in the previous paragraphs of this article) show that the crime rate in San Diego is safe and is lower than the national average.
This is especially valid for violent crime since some types of property crimes like car theft are yet an issue in the city. The low violent crime statistics are the result of successful policies and demographics that make San Diego safe to visit and live in, even more, when we compare it with the overall crime rate of places like San Francisco.
The good news is that even property crime in San Diego (which includes burglary, larceny, and motor vehicle theft) has also been showing a downward trend.
However, like in any other city, some parts of San Diego have higher crime rates than others, so it's essential to be aware of your surroundings and stay vigilant.
Tips to Visit San Diego and Stay Safe
1st — If you are visiting the city (the San Diego Zoo is also a safe and family-friendly attraction), there are plenty of options in terms of luggage storage, so you don't need to walk around with your carry-on bags. Reliable, convenient, and inexpensive luggage storage services you can find at Radical Storage.
2nd — Areas surrounding airports and train stations can be dangerous.  Book a transfer in advance from the San Diego International Airport (or from any station) to your destination and vice versa, so you can avoid scammers and criminals. I often used Get Transfer for that and it always worked fine.
3rd — If you want to walk around and see some historical spots without the risk of getting lost or wasting your time, hire a guide. You can find some amazing and reliable guides and tours at Viator. They will give you insider information about historical facts and curiosities, and also warn you of risky areas and keep you safe.
4th — As travel insurance for visiting San Diego (and any large city in the USA), we recommend Ekta.
---
If you enjoyed this article answering the question Is San Diego Safe? here are a few other reading suggestions for you:
9 Books about Relocating to Gain an Edge in Your Life
The Most Violent Cities in Europe BY COUNTRY
THESE Are the Cheapest Cities to Fly to In Europe
Some of the links in this article may be affiliate links, meaning that the author will have a commission for any transaction.