Civil Unrest May Change Plans of Travel to France, So Is Paris Still Safe to Visit in 2023?
One of the 2 most impressive museums I ever visited in my life was the Louvre.
It is full of proofs that the human soul can produce the most sublime forms of art. I spent an entire day there and still left with the impression that I could stay a bit more.
As spectacular as it is, the Louvre is just a small piece of Paris, a city full of wonders, but lately, tarnished by a sequence of bad news due to the spectacular rise in some types of violence.
Let's check some numbers to understand it better:
With all that, one could still ask:
Is Paris still safe to visit in 2023?
Tl; Dr: Yes, but also not, and we will explain it in the next few paragraphs.
Crime in Paris: A City of Light Amidst Rising Shadows
In terms of violence, Paris is way more violent than European capitals like Madrid, Rome or Warsaw, and it is on par with Stockholm. Below are some numbers. Sources are websites like Statista, Knoema, Macrotrends, and Brå.
Rape crimes (Rate per 100,000 people)
Stockholm, Sweden 6.9
Paris 2.1
Berlin, Germany 1.4
Rome, Italy 1.2
Warsaw, Poland 0.9
Murders (Rate per 100,000 people)
Paris 1.0
Stockholm, Sweden 0.9
Berlin, Germany 0.8
Rome, Italy 0.6
Warsaw, Poland 0.5
Burglaries (Rate per 100,000 people)
Stockholm, Sweden 539.9
Paris 396.7
Berlin, Germany 341.8
Rome, Italy 250.0
Warsaw, Poland 210.0
Assaults (Rate per 100,000 people)
Stockholm, Sweden 3,107.3
Paris 2,694.0
Berlin, Germany 2,332.5
Rome, Italy 2,020.0
Warsaw, Poland 1,600.0
Car theft (Rate per 100,000 people)
Stockholm, Sweden 1,080.0
Paris 740.0
Berlin, Germany 620.0
Rome, Italy 480.0
Arrondissements: Understanding How Paris is Divided.
Just like Stockholm, the reasons for violence in Paris are deeply entrenched in certain regions of the city, that eventually, in events like the 2023 riots, spill to other parts of the city, and even other cities all over France.
For this reason, it is essential to give name to these parts.
It would be irresponsible from our part to not mention the specific areas of Paris that you should avoid, even knowing that naming them may irritate some people (just like our article about the most dangerous cities in Europe resulted in a huge polemic that even forced the head of the police force of Bradford to give explanations, and he was furious with us).
Paris is divided into 20 administrative districts known as "arrondissements".
They are arranged in the form of a clockwise spiral, starting in the center of the city and winding outwards like a snail shell. This unique arrangement is often referred to as "l'escargot de Paris" (the snail of Paris).
Each arrondissement has its own mayor and town hall, but for administrative purposes, they are all under the jurisdiction of the Mayor of Paris.
Here's a brief overview of each arrondissement and a notable feature of each:
1st Arrondissement (Louvre): Known for the Louvre Museum and restaurants around. Very touristic and very central (remember, the count starts from the center).
2nd Arrondissement (Bourse): This is the center of Paris's financial district, often referred to as "Paris Wall Street."
3rd Arrondissement (Temple): Known for the Marais district, with its well-preserved medieval architecture and old mansions from the 17th century. It is also the center of the jewish and LGBT communities.
4th Arrondissement (Hôtel-de-Ville): Home to the Notre-Dame Cathedral and the Hôtel de Ville (City Hall).
5th Arrondissement (Panthéon): Known as the Latin Quarter, it's home to the Sorbonne University and has a lively student atmosphere.
6th Arrondissement (Luxembourg): Known for the Luxembourg Gardens and its bohemian upper-class, atmosphere (Café de Flore and Les Deux Magots are here).
7th Arrondissement (Palais-Bourbon): Home to the Eiffel Tower, the French National Assembly, and multiple official buildings.
8th Arrondissement (Élysée): Known for the Champs-Élysées, the Arc de Triomphe, and the official residence of the French President. It is also the high fashion spot.
9th Arrondissement (Opéra): Home to the Palais Garnier, the famous opera house.
10th Arrondissement (Entrepôt): Known for the Canal Saint-Martin and its nightlife.
11th Arrondissement (Popincourt): Known for its hip atmosphere with bars and restaurants, and the Place de la Bastille.
12th Arrondissement (Reuilly): Home to the Bercy Village and the AccorHotels Arena, and mix middle-class and modern parts.
13th Arrondissement (Gobelins): Known for its Asian district (Chinatown) and the National Library of France.
14th Arrondissement (Observatoire): Known for the Montparnasse Tower, it is a gentrified hipster zone with artist studios and cafés.
15th Arrondissement (Vaugirard): The most populous arrondissement, it's mainly residential and middle-class.
16th Arrondissement (Passy): Known for its prestigious and wealthy residential character, and the Trocadéro overlooking the Eiffel Tower.
17th Arrondissement (Batignolles-Monceau): A calm and family-friendly upper-class arrondissement, known for its village-like neighborhoods.
18th Arrondissement (Butte-Montmartre): This arrondissement can be divided into 2 parts: the west is touristy and home to the Montmartre district. The east is composed of impoverished multi-ethnic residential areas.
19th Arrondissement (Buttes-Chaumont): Known for the Buttes-Chaumont Park and the Science and Industry Museum. Middle to lower class residential areas.
20th Arrondissement (Ménilmontant): Known for the Père Lachaise Cemetery, Middle to lower class residential areas.
What Parts of Paris Are Dangerous?
As a general rule, the farther you go to the northern and eastern side of Paris, more dangerous it gets in terms of serious violent crime. The closer you are to Saint Denis (another city located on the Metropolitan area of Paris), more dangerous it is.
The are exceptions to this rule, but since we want to be cautious, this rule of thumb should work for serious violent crimes (things like murder or rape for example).
For property crimes, however, the central part of Paris is on par with these northern areas.
18th Arrondissement (Butte-Montmartre)
The 18th arrondissement, particularly the areas around the Gare du Nord and the Porte de la Chapelle, has become a hotbed for criminal activities.
Drug trafficking, especially crack and cocaine, is rampant, leading to a surge in violence and theft. There were also stances where terrorism flourished in the mult-ethnic district.
The situation has deteriorated to such an extent that residents and businesses are living under constant fear and insecurity. The once vibrant neighborhood, known for its artistic charm and the iconic Sacré-Cœur Basilica, now grapples with a grim reality.
19th Arrondissement (Buttes-Chaumont)

The 19th arrondissement, despite its picturesque parks and diverse cultural scene, is another area of Paris that has been severely affected by crime.
Drug-related crimes and gang violence are common, making it a hotspot for criminal activities.
In 2022, one of the most shocking crimes of the year took place in this district. A a 12-year-old schoolgirl called Lola Daviet was raped and murdered by a woman called Dahbia Benkired. The body of the victim was inside a suitcase.
The local authorities seem to be struggling to control the situation, leading to a sense of lawlessness in certain parts. The escalating crime rates have created an environment of fear and uncertainty, overshadowing the arrondissement's attractions like the Parc de la Villette and the Cité des Sciences et de l'Industrie.
10th Arrondissement (Entrepôt)
The 10th arrondissement, despite its trendy bars, restaurants, and vibrant nightlife, has a dark side.
The areas around Gare du Nord and Gare de l'Est, two of Paris's busiest train stations, are particularly problematic.
If there is a protest or demonstration in the city, there is also a large chance it will go through the 10th Arrondissement. The touristic nature is a magnetic for pickpocketing (even on the public transport).
Crimes ranging from petty theft to drug trafficking and assaults are common, casting a shadow over the arrondissement's appeal. There were also cases of mass shootings.
The Canal Saint-Martin, once a popular spot for locals and tourists alike, is now often associated with drug deals and other illicit activities.
20th Arrondissement (Ménilmontant)

The 20th arrondissement, known for the famous Père Lachaise Cemetery, is also grappling with rising crime rates.
Areas like Belleville and Ménilmontant are becoming increasingly dangerous due to drug-related crimes and violence.
The mayor of Paris, Anne Hidalgo, plans to open "shooting galleries" in this district: places where drug addicts can use narcotics "safely".
The safest neighborhoods to stay in Paris
2nd Arrondissement – Very well connected to the rest of the city.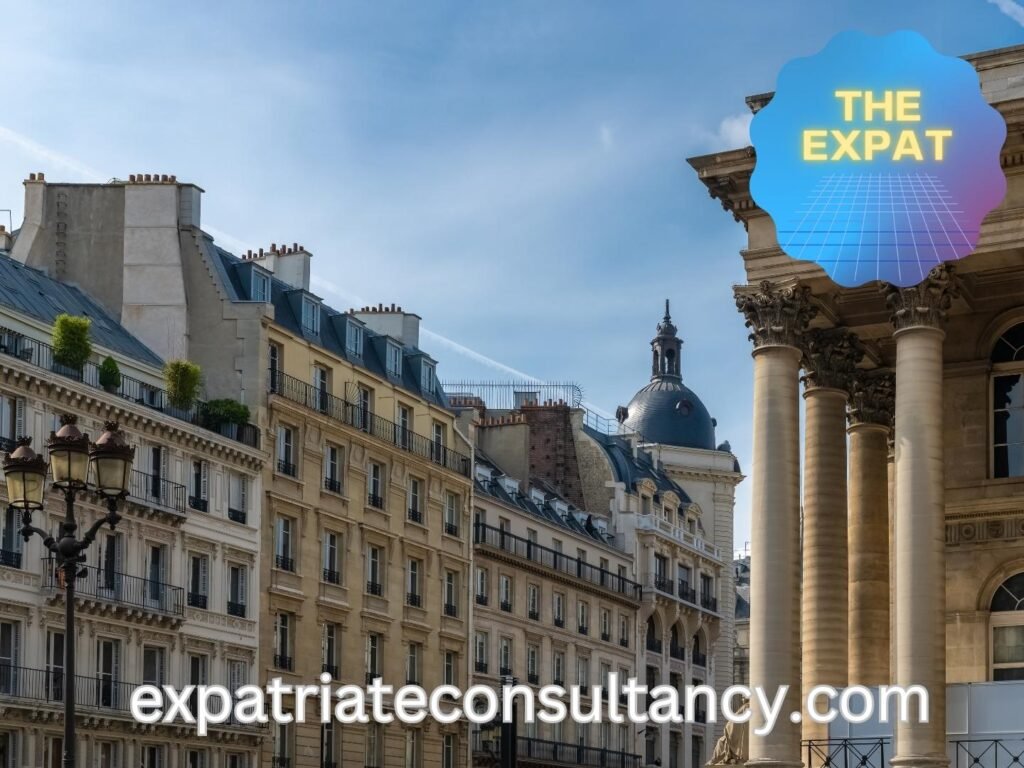 The 2nd arrondissement, despite being located in the heart of Paris, is considered one of the safest areas in the city.
Known for its historic arcades and the bustling Rue Montorgueil, the 2nd arrondissement is a vibrant mix of old and new. It's an upscale area that's well connected to the rest of the city, making it an ideal base for exploring Paris.
The presence of several business establishments and its proximity to the stock exchange means that there's a significant police presence.
8th Arrondissement (Élysée) – If you want to be really close to all tourist attractions
The 8th arrondissement is synonymous with luxury and Parisian elegance.
Home to the Champs-Élysées, the Arc de Triomphe, and numerous high-end boutiques, the 8th arrondissement is a tourist magnet.
But it's not just the attractions that make it appealing. The 8th arrondissement is also one of the safest areas in Paris.
The local authorities ensure a strong police presence, particularly around tourist hotspots, making it a secure area to stay in. Its central location puts you within a stone's throw of most major attractions, making it a convenient and safe choice for tourists on a trip to Paris.
16th Arrondissement (Passy) – Poshy and expensive, but safe
The 16th arrondissement is often associated with wealth and prestige. Known for its posh residential areas, high-end boutiques, and the iconic Trocadéro, the 16th arrondissement is one of the most upscale areas in Paris.
It is also one of the safest arrondissements in Paris. While it may be more expensive than other parts of the city, the peace of mind and security it offers make it a worthwhile choice for a safe stay in Paris.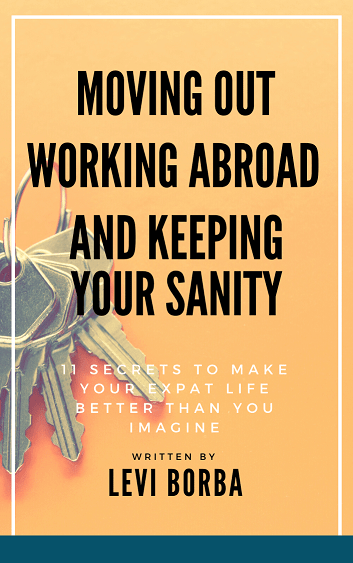 What is the Safest Way of Getting Around Paris?
The safest mode of public transportation for getting around Paris is generally considered to be the city's vast and efficient Metro system. One of its most remarkable characteristics is that often the stations stink really bad as we described in our article about unusual travel tips for Europe.
With over 300 stations and 16 lines covering the entire city and most of its suburbs, it is unlikely there will be a location within the city a traveller would not be able to reach. The Metro has a reputation for being relatively safe, clean and reliable, as well as affordable with a variety of fare options to suit different travel needs.
Additionally, travelers have the added benefit of avoiding road traffic and the potential risks associated with other methods of transportation. It's also helpful that the signs and maps are in English as well as French, making navigation easier for tourists.
It is suggested, however, to be mindful of pickpockets, particularly during the peak times and in tourist-rich areas.
Common tourist and traveler scams
We wrote an entire article about the most common (and shocking) tourist scams in Europe that you really should read.
Essential Safety Tips for Traveling to Paris
1st — If you visit Paris for a day trip, there are plenty of options in terms of luggage storage, so you don't need to walk around with your carry-on bags while seeing its many tourist attractions. Reliable, convenient, and inexpensive luggage storage services you can find at Radical Storage.
2nd — If want to discover some places in regions that are not that safe, hire a guide. You can find some amazing guides and tours at Viator. Not only they will give you insider information about the attractions, but they will also warn you of risky areas and keep you safe.
3rd — Areas surrounding airports and train stations can be dangerous. Book a transfer in advance from one of the airports in Paris (or from any of the train stations) to your destination and vice versa, so you can avoid scammers and criminals. I often used Get Transfer for that and it always worked fine.
4th — Stay in a good hostel. Hostels are usually close to the tourist attractions in the safest part of the city area (at least in Europe), unlike hotels. Most hostels have private rooms that are as comfortable as a hotel, plus a friendly staff to give information. When looking for hostels, I visit Hostelworld and filter for those above grade 7.
5th – Remain alert in crowded places. Even in tourist areas, there are still cases of petty crime.
6th — As travel insurance for visiting France (and any country in Europe), we recommend Ekta.
Is Paris safe? Conclusion
Paris, a city that once held the title of the world's most popular tourist destination, is now a city that many are questioning whether it's safe to travel to.
The city center, once bustling with tourists, now has a palpable tension. The question on everyone's mind is, "How safe is Paris?" The answer, unfortunately, is not as reassuring as one might hope. The city, like any city, has its dangers, but recent events have cast a shadow over the City of Light.
Travel advisories and travel warnings have been issued, cautioning tourists about the safety in Paris. The Paris Metro, once a symbol of the city's efficient public transportation, has become a hotspot for crime. Solo female travelers, who once felt safe exploring the city, now have to be extra vigilant. The city that was once a safe city for solo female travelers is now a city where one needs to constantly be aware of their surroundings.
The streets of Paris, once filled with life and vibrancy, now feel different. Walking the streets, especially at night, no longer feels safe. The city that was once safe for women, now feels less so. The city that was once full of promise for solo travelers, now feels daunting. The city that was once one of the best places to visit in the world, now feels like a city to be wary of.
Still, it has the Louvre, and it alone is a good reason to visit it. Just take care when outside.
---
If you enjoyed this article answering the question Is Paris Safe, here are a few other reading suggestions for you:
The Most Violent Cities in Europe BY COUNTRY
THESE Are the Cheapest Cities to Fly to In Europe
Levi Borba is the founder of the Expatriate Consultancy, creator of the channel The Expat, and best-selling author. Some of the links of this article may be affiliate links, meaning that the author will have a commission for any transaction.