Is Honolulu, Hawaii, a safe place to live or visit?
The capital of Hawaii is a stunning location with breathtaking beaches, an intriguing past, and some of the best surfing spots in the world. But you might be thinking, "Is Honolulu safe?"
To call Honolulu a hidden gem would be a considerable exaggeration. It's one of the world's most visited U.S. tourist destinations, with almost 10 million people coming in annually.
Honolulu is located in the Pacific Ocean, almost smack dab between Japan and Los Angeles. Honolulu is also the capital of the Hawaiian archipelago. It is home to the Oahu and Waikiki areas, which are the places to be for great food, buzzing nightlife, and high-end shopping. Honolulu is also famous for its crescent beaches covered in palm trees and the Diamond Head crater.
Honolulu is perhaps best known for its sun-kissed beaches and high-rise hotels. While this image is not incorrect, it's not all rainbows and sunshine (even though it mostly is!). Honolulu is a charming place to visit; however, many tourists are concerned about the island's safety due to the reported crime incidents in the urban areas. So many people are wondering:
How safe is Honolulu?
Honolulu is an overall safe place to visit. It is also one of the safest big cities in the US.
If you are looking for a sunny place, Honolulu is safer than most places in California, and on the same level as cities like Chula Vista or Santa Rosa.
This world-famous destination is not known to be dangerous at all and boasts one of the lowest crime rates in the United States. According to CrimeGrade, an online crime data collector, Honolulu scored an A for safety and security.
Honolulu is a relatively safe city to visit. However, some areas have higher crime rates and should be avoided if a tourist is unfamiliar with them. Also, it's important to be careful when traveling at night, since most crimes happen during this time.
But don't worry, we've got you covered. We're going to show you what the crime rate looks like in Hawaii and give you a rundown of the areas you want to avoid, but also of places you just have to see. The vibe on the island changes once the sun goes down, so we'll also answer your questions about the safety of Honolulu at night.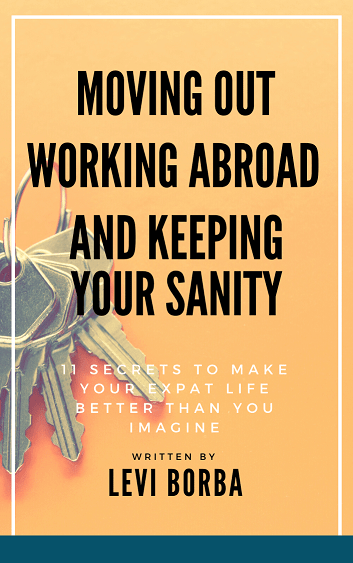 The Crime Rate In Hawaii
How Honolulu's Crime Rate Compares to Other Cities
Below you can see two tables.
The first table shows the crime rate (as well as the homicide rate and other information) of Honolulu and compares it with other cities we analyzed. The source of the data is the FBI reports.
Crime Rate of Honolulu (Proportional to the Population) Compared to Other Cities
Here the crime numbers are divided by the population and demonstrated as cases per 100,000 habitants, meaning that they are proportional to the number of residents. By clicking on the name of each city, you will find a complete article with their best neighborhoods, areas to avoid, crime rates, etc.
| | | | | | | | |
| --- | --- | --- | --- | --- | --- | --- | --- |
| City | State | Population | Total Criminal Offenses per 100K Resid. | Assaults per 100K Resid. | Homicides per 100K Resid. | Rapes per 100K Resid. | Robberies per 100K Resid. |
| Escondido | CA | 150,507 | 4,857 | 931 | 3 | 15 | 93 |
| Chula Vista | CA | 275,978 | 3,265 | 718 | 2 | 11 | 91 |
| Palmdale | CA | 169,450 | 1,731 | 315 | 6 | 30 | 91 |
| Pasadena | CA | 135,732 | 2,696 | 412 | 3 | 4 | 132 |
| Santa Ana | CA | 310,227 | 2,698 | 280 | 5 | 47 | 129 |
| Santa Rosa | CA | 178,127 | 2,154 | 374 | 2 | 62 | 76 |
| Anaheim | CA | 346,824 | 2,918 | 196 | 5 | 38 | 119 |
| Huntington Beach | CA | 198,711 | 2,229 | 158 | 2 | 35 | 54 |
| Hialeah | FL | 220,490 | 1,961 | 145 | 3 | 12 | 45 |
| Tallahassee | FL | 196,169 | 3,879 | 545 | 12 | 103 | 122 |
| Honolulu | HI | 985,138 | 4,764 | 958 | 1 | 17 | 73 |
| Oklahoma City | OK | 670,872 | 7,705 | 1,430 | 15 | 61 | 97 |
| Pittsburgh | PA | 302,971 | 4,168 | | | | |
| Salt Lake City | UT | 205,929 | 15,723 | 3,009 | 9 | 132 | 215 |
Crime rate numbers. Total criminal cases, assaults, homicides, rapes, and robberies in multiple American cities we analyzed, in cases per 100K residents. Data from 2022, 2021 and 2020.
Crime Rate of Honolulu in Absolute Numbers Compared to Other Cities
City
State
Population
Total
Criminal Offenses
Assaults
Homicides
Rapes
Robberies
Escondido
CA
150,507
7,310
1,401
5
22
140
Chula Vista
CA
275,978
9,010
1,982
6
31
251
Palmdale
CA
169,450
2,934
533
10
51
155
Santa Ana
CA
310,227
8,370
869
15
145
401
Santa Rosa
CA
178,127
3,836
667
4
110
135
Anaheim
CA
346,824
10,122
681
16
133
412
Huntington Beach
CA
198,711
4,430
313
3
70
107
Tallahassee
FL
196,169
7,609
1,069
24
202
239
Honolulu
HI
985,138
46,933
9,438
8
166
719
Oklahoma City
OK
670,872
51,689
9,595
100
406
653
Pittsburgh
PA
302,971
12,629
Salt Lake City
UT
205,929
32,378
6,196
19
271
443
The numbers of total criminal cases, assaults, homicides, rapes, and robberies in multiple American cities we analyzed, in absolute numbers. Data from 2021 and 2020.
Despite fewer violent crime encounters and a low statewide violent crime rate, Hawaiians are more concerned about crime and safety than most Americans. Fear vs. reality is a problem in Hawaii right now because of some very bad things that have been in the news.
According to a survey done by SafeWise, Hawaii has a daily concern level 12 points higher than the national average of 47%. The state's overall concern has climbed every year they have conducted the poll. This concern about crime comes regardless of the fact that its crime rate is lower than the average for U.S. cities. Having said that, Hawaii isn't spotless. There are still pockets of criminal incidents that are worth noting. So let's get right to it.
What is the crime rate in Hawaii?
The state of Hawaii's violent crime rate of 2.5 incidents per 1,000 people is lower than the national rate of 4.0. Hawaii is one of only 15 states where violent crime has decreased yearly, reversing the national trend of rising violent crime rates. On the other hand, the property crime rate in Hawaii is above the national average at 24.1 incidents per 1,000. Hawaii has almost four times as many property crimes per person as the rest of the country.
Important Notes about Crime in Honolulu and Hawaii:
A daily concern about violent crime in Hawaii is four percentage points higher than the national average. However, self-reported personal experience and the FBI violent crime rate are lower.
The most common violent crime is aggravated assault, which makes up 59% of all violent crimes in Hawaii and 70% of violent crimes across the country.
Robberies constitute 24% of all violent crimes in the state, compared to 19% nationally.
As mentioned earlier, you don't have to worry and stress about crime while traveling to Hawaii. It doesn't matter if you're a first-time traveler or an experienced globe trotter — the best way to avoid becoming a victim is to be on your guard and avoid bad areas. And that's where we come in.
What Are The Bad Areas Of Honolulu?
Honolulu indeed makes anyone who's traveled there dream of beautiful blue skies, gorgeous white-sand beaches, and the calming sound of a ukulele. But it is important to note that Honolulu is a very crowded tourist destination and a big city in the United States. And like with any major city in the world, in Honolulu, you'll find areas that are more dangerous and that you want to avoid. So, you're wondering:
What are the areas to avoid in Honolulu?
Anywhere near the Daniel K. Inouye International Airport, Downtown Honolulu (especially at night), and Chinatown is not really the best place to stay. There are other areas to note, but these are the places you don't want to be walking alone at night—or even during the day.
The Daniel K. Inouye International Airport
Not only is the airport one of the worst in the world, but it is also one of the least safe. Anywhere tourists gather in large crowds, you can bet that muggings and scams will be nearby. Make sure you are taking a certified taxi from the airport and not jumping in with someone offering you a ride. Keep your bags, and belongings close.
Downtown Honolulu
The crime rate in downtown Honolulu is 73% higher than the national average, according to areavibes. Muggings and theft are widespread in downtown Honolulu at night, so avoid walking alone or staying out too late, especially if you've been drinking. It's best to travel in groups when heading downtown.
Chinatown
Regardless of how safe Waikiki is, Chinatown remains one of the worst areas on the island. This is a neighborhood that offers some unique things to see and food to try, but it's a place you don't want to be traveling alone – even while in a group. In the evening, many beggars and homeless people in Chinatown might become hostile toward tourists who refuse to give them money.
Areas to Avoid in Honolulu
Other notable bad areas:
Kalihi-Palama
Wahiawa
Waianae
Mokapu
Ewa
It's always a good idea to be wary of your surroundings. Thousands of friendly locals have lived on the island for their entire lives, but don't become too confident and assume that everyone on the island wants to be your friend. There are some risks when visiting Honolulu, but if you steer clear of these areas, you'll be fine.
The Best Areas in Honolulu
There are many fantastic places to visit and see while in Honolulu. Still, we've narrowed down the list so you can be sure not to miss out on the best that the capital of Hawaii has to offer. Several factors were considered, so this list will include a little of something for everyone.
What are the best areas in Honolulu?
The top tourist areas in Honolulu include Waikiki, Ala Moana, and Kaimuki. These areas include spectacular beaches, hotels, restaurants, and exciting nightlife options. As we said, there's something for everybody in Honolulu.
There are some excellent and (surprisingly!) inexpensive hotels in the best areas of Honolulu. You can find them below.
Waikiki
Tourists love this region for its iconic beach, hotels, world-famous restaurants, and vibrant nightlife.
Ala Moana
This area is best known for, of course, its beaches. However, there's much more than sunshine and waves in this area. If you're into shopping, then this is the place for you!
Kaimuki
This area is slightly farther from the beach than the other top areas. However, it works to its advantage as that has helped it keep its authentic vibe and hidden gems like its local restaurants.
Is Honolulu Safe at Night?
Long story short, Honolulu is generally safe at night. However, it is highly recommended that you stick to areas with plenty of people, so you're never left alone on the street. Hawaii is safe, but it's even safer when you're in a group.
But being realistic, you're not going to want to stay locked in a room all day and night. As we've mentioned so far, Honolulu is pretty safe. It starts to get dark after 6:00 p.m., so that's worth keeping in mind. The best time to head for a drink or bite to eat is around 9:00 p.m. before the crowds start to get a little rowdy after a few drinks. Things can escalate when intoxicated, so be mindful of who is around you.
Another piece of advice is that, even if you're staying in a hotel or place just ten minutes walking distance, it's always a good idea to take a taxi or Uber back. It is better to play it safe during the nighttime.
While Honolulu is one of the safest cities in the US, it is also one of the most expensive, so if you are looking for a sunny but MUCH cheaper place (and don't mind the distance), check our guide about living in Bali.
Something we have to say, no matter how "parental" it might sound, is to stay away from the ocean at night. The sea is dangerous at night and one of Hawaii's greatest hazards. There aren't many boats or people around at night to help you if something goes wrong. It's best to wait until the morning if you're feeling like an ocean swim.
Other Tips to Make Your Stay in Honolulu even Safer
1st — If you are visiting the city, there are plenty of options in terms of luggage storage, so you don't need to walk around with your carry-on bags. Reliable, convenient, and inexpensive luggage storage services you can find at Radical Storage.
2nd — Areas surrounding airports and train stations can be dangerous.  Book a transfer in advance from the Daniel K. Inouye International Airport (or from any station) to your destination and vice versa, so you can avoid scammers and criminals. I often used Get Transfer for that and it always worked fine.
3rd — If you want to walk around and see some historical spots without the risk of getting lost or wasting your time, hire a guide. You can find some amazing and reliable guides and tours at Viator. They will give you insider information about historical facts and curiosities, and also warn you of risky areas and keep you safe.
---
If you enjoyed this article answering the question Is Honolulu Safe? here are a few other reading suggestions for you:
9 Books about Relocating to Gain an Edge in Your Life
The Most Violent Cities in Europe BY COUNTRY
THESE Are the Cheapest Cities to Fly to In Europe
Some of the links of this article may be affiliate links, meaning that the author will have a commission for any transaction.