Safety Concerns and Doubts: Is Rio Safe for Tourists?
---
Rio is often in the spotlight for negative and film-like violent situations. From a police helicopter downed by gangsters to celebrities kidnapped, the dangers from Rio are as famous as the natural beauty of its panoramic landscapes. So, is Rio de Janeiro safe?
Personal advice: Always read and watch the news with a pinch of salt. The truth is that Rio de Janeiro is one of the world's most beautiful cities, and with a little care and attention, it can be one of the most beautiful trips of your life!
Crime in Rio de Janeiro, Brazil
Depending on what you are comparing with. If your basis of comparison the Europan continent (what explains the enormous amount of Brazilians in Portugal), yes, Rio is dangerous. Many South-American capitals, like Buenos Aires, are also safer than Rio (making Argentina a good place to retire if you earn in dollars) But if you consider cities American cities like Baltimore, Detroit, or New Orleans, Rio de Janeiro is far safer.
In 2020, Rio had a homicide rate (20.4 per 100 000 inhabitants) even lower than Chicago, the 3rd largest city in the United States (24.3 murders per 100 000 residents).
And the finest news: the violence is decreasing quickly in Rio (almost as quickly as in São Paulo, a case that I explore in detail in this article). In the last section of this article, I will prove that to you with solid numbers.
Is Rio Safe to Visit in 2023?
One of the most striking aspects of Brazil is inequality, and just like in all its nuances, violence also does affect everywhere in the same way.
There are regions in Rio that are indeed violent, while others are far safer.
When discussing violence, it is essential to identify shared elements that can help us understand why it is widespread in a particular country, just as we did in this article when examining the most dangerous cities in Mexico.
That is important when we talk about Brazil and Rio too.
First of all, remember that Rio de Janeiro has two meanings: it can be one of the 26 Brazilian states, or also the capital of the homonymous state. In this article, I will talk mostly about the capital, but if there is any city you would like to know more about in particular, feel free to ask about it in the comment section.
The safest areas of Rio are in the South Zone. The tourist-friendly beaches of Copacabana (a beach praised in this article) and Ipanema are considered safe during the day. At night there are issues with criminality as with most large cities, but nothing abnormal. Take the usual precautions (listed at the end of this article) and you should be fine.
If you are into beaches, check out some of the best family beach vacations in the world.
The wealthy areas of São Conrado and Barra da Tijuca, where many expatriates live, are also relatively safe during the day. However, both areas can be dangerous at night, so you should be careful at all times when in these areas.
I would not advise any tourist (unless it is for a very specific purpose) to travel to the West Zone since it holds most of Rio's gang conflicts. This region is famous for its favelas (though some are tourist-friendly)and should generally not be visited due to safety concerns. After dark, it is wise to avoid the favelas completely, as well as national parks (unfortunately, differently than Vancouver in Canada, camping in a park in Rio is not a good idea).
Safety in Rio for Tourists
Here is the thing: most of the violence in Rio is associated with gangs and the dispute for drug-selling points.
If you are not involved with these matters, you will avoid a large part of the risks. Still, gangsters in Rio have military-grade, long-range weapons and it is not uncommon that, in the vicinity of the favelas, during large conflicts, innocent people are hit by stray bullets. In 2021 alone 100 people died in Rio due to random stray bullets.
To put it into perspective, Madrid, the capital of Spain, a city with over 3 million residents, had only 34 homicides in 2021. On the other hand, however, certain districts of European capitals like Athens may present a prevalence of petty crimes higher than the safe districts of Rio. So in the end, location is an important factor.
Other than the favelas and stray bullets, there are two other places where tourists could have bad experiences in Rio.
The beaches. Tourists love the beaches in Rio; however, this is one of the places most attractive to groups of petty criminals since they have very few guards and there have been several incidents of robbery during the daytime. The beaches are the place of the famous arrastão, when groups of thieves rob multiple tourists in a matter of a few minutes and then rush out of the scene. Follow the advice at the end of this article and you will be safe.
The other place where you may face undesirable situations related to crime in Rio is the historical center. Unfortunately, it is also one of the regions that most deserve your visit since districts like the Lapa, with its restaurants, bars, and attractions like the Arcos da Lapa.
Check also: Beware of fraudsters in Brazil – Discover the latest scam techniques
Is Lapa in Rio de Janeiro Safe?
Lapa, which is located in the Tijuca neighborhood of Rio de Janeiro, is a fun neighborhood, full of bars and restaurants, and one of the more popular places to party in Rio.
But Lapa is also an area of town that can be considered a bit sketchy. There are lots of beggars, homeless people, drug dealers, and all-around shady characters.
It's not unusual to see drunks passed out on the sidewalk or people who seem like they might want to take advantage of you.
However, as long as you don't wander into any dark corners late at night and walk with a considerable group, you should be just fine.
Always keep your valuables locked up tight in your hotel room, or if you do bring them with you when you venture out for an evening, be sure to secure them in one of those money belts that all tourists seem to wear. (One of the many valuable tips taken from the book Budget Travelers, Digital Nomads & Expats: The Ultimate Guide)
The Safest Areas in Rio de Janeiro
(Those are the safest areas in the city of Rio, not the state, which also includes splendid historical cities like Paraty that deserve their own article).
Ipanema
Ipanema is a popular neighborhood immortalized by Tom Jobim and Vinicius de Moraes. The neighborhood has many high-end properties and is in Rio's South Zone's prime location. Next to Copacabana, it's one of the best-known areas in the city.
This neighborhood's view is charming and beautiful. Lagoa Rodrigo de Freitas on one side, Ipanema beach on the other, it's a movie-worthy landscape! Ipanema has also plenty of bars, theaters, restaurants, and other cultural and leisure options. Pedra do Arpoador is also in Ipanema, where tourists gather to watch the sunset. This region's properties are highly valued due to their prime location.
Copacabana
Rio's Copacabana needs no introduction, right? Next to Ipanema, this is a famous neighborhood where is located Copacabana Beach. This beach hosts one of Brazil's biggest New Year's Eve shows. It is an area with excellent infrastructure.
Copacabana, in Rio's bohemian South Zone, offers many leisure and entertainment options. It has bars, restaurants, clubs, and two subway stations. It is also a perfect place to have a carioca coffee (and this is one of these items that are remarkably inexpensive in Brazil.
The region also has supermarkets, shops, public transport, banks, and other daily essentials.
The boulevard close to the beach is a great place for healthy people to exercise outdoors. You can walk, ride a bike, or run, and there are also excellent open-air gyms. It is also popular among international students in Brazil.
There are some excellent and (surprisingly!) inexpensive hotels in Copacabana. You can find them below.
Leblon
Leblon's picturesque beaches make it one of the city's most beautiful postcards. Leblon, also in Rio's South Zone, surrounds Lagoa Rodrigo de Freitas.
The neighborhood has lively nightlife, as well as cultural and leisure options. As a small neighborhood with few buildings, Leblon's property prices are high. This neighborhood is worth investing in if you want a high quality of life, a safe neighborhood, and a fair share of luxury.
Barra da Tijuca
Barra da Tijuca is a prestigious neighborhood in the city's West Zone that has grown dramatically thanks to its wide streets, subway, and bus lines. It has many schools, colleges, and a very, very large shopping mall.
This neighborhood is ideal for beach lovers because it has a busy, open-sea beach and a large number of green spaces, such as Bosque da Barra. Outdoor activities include walking or cycling on the boardwalk and swimming. Barra's gated communities are mini-cities with full infrastructure and security.
Safety Tips: Avoiding Dangers in Rio de Janeiro
To make your trip to Rio as safe as possible, here are some tips:
1st – Buy travel insurance that also covers theft-related expenses. Although it is often very inexpensive to purchase such insurance in Europe (even in the most dangerous cities of some European countries), many people ignore this small precaution and end up disappointed. I recommend the company Ekta, which provides some of the most innovative solutions for travelers, allowing you to relax and enjoy your vacation without worry.
2nd – Areas surrounding airports and train stations can be dangerous.  Book a transfer in advance from the Galeão or Santos Dumont airport (or from any station) to your destination and vice versa, so you can avoid scammers and criminals. I often used Get Transfer for that and it always worked fine.
3rd – Avoid walking around with your luggage. Radical Storage is a website that shows safe locations where you can leave your luggage, pay a small fee, and pick it up after touring the city.
4th – If you are visiting places like the city center (and there is SO MUCH to visit there!) or Tijuca Park, but prefer it without the risk of getting lost (or worse), hire a guide. You can find some amazing and reliable guides and tours at Viator. They will give you insider information about historical facts and curiosities, and also warn you of risky areas and keep you safe.
5th- (Personal opinion) If you are young (or feel young), stay in hostels in regions like Copacabana, Ipanema, or Leblon. People working in these hostels are used to foreign guests and can offer both safety advice and some great tips on places to sightsee. When looking for hostels, I visit Hostelworld and filter for those above grade 7.
6th – Use a money belt to carry your credit card, documents, etc. In your pocket, leave a dummy wallet with expired cards and small money, in case a robber attacks you (something that shouldn't happen if you follow all the recommendations above).
Avoid walking around after dark in areas with not many people around. Violent crimes are more likely to occur at night than during the day.
Do not go out alone or with a small group after dark. Stay in groups for safety; the larger the group, the safer it is (although an arrastão may still affect your group no matter how large it is).
If you go out alone, stay on well-lit streets where there are plenty of people walking around and avoid using parks or beaches alone at night.
Be aware that police officers may stop you on the streets and ask for an ID. Do not resist giving them your ID even if they are acting rudely; otherwise, you could be arrested.
Do not carry or wear flashy jewelry or expensive-looking electronics around town since these can attract unwanted attention from robbers. For example, do not flash your brand new iPhone off while walking down a street in the Lapa district.
Avoid carrying large amounts of cash with you anywhere in Brazil, especially Rio de Janeiro.
Which travel insurance is recommended for a trip to Rio?
As travel insurance for visiting Rio de Janeiro (and any city in Brazil), we recommend Ekta. It is very affordable and easy to purchase, and their page has everything you need to know for each plan.
Remember: Be aware of where you're going and what you're doing. Be aware of your surroundings, especially in areas you are not familiar with. It's also a good idea to let someone know where you are at all times, so if something does happen they will know where to look for you.
Taxi or Uber in Rio de Janeiro: Is It Safe For Tourists? (Also Valid for 99Taxis)
The rise of Uber in Rio has been met with challenging times. Taxi drivers have protested against the company, sometimes violently.
Still, there are no reports of Uber drivers robbing or hurting passengers. Ride-sharing apps may not have the best security, but you don't hand a total stranger your credit card and cash.
You can use the app to see the driver's name, car model, and license plate number before getting in the car. It also has a feature that lets you share your ETA with friends and family via text message or email.
Rio has more than its fair share of criminals preying on tourists and locals, but there are no reports of an Uber or 99Taxis driver being involved in a crime against a passenger so far.
Despite the safety concerns, Uber (or 99Taxis) is still popular because it's more convenient than hailing a taxi off the street or waiting for a radio taxi to drive by. It's a great option when you're trying to get somewhere quickly and don't want to walk or pay for a taxi ride from.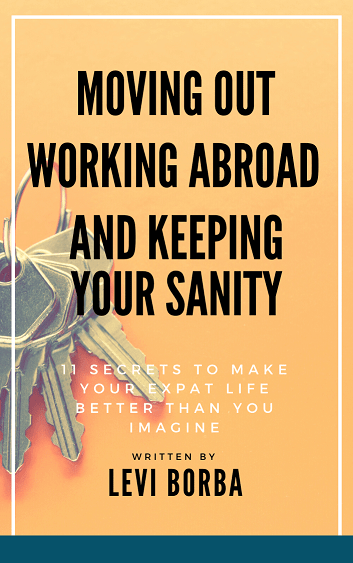 Later, take a look at: The 8 safest major cities in the US at present.
Conclusion: From the Ipanema and Copacabana Beach to the Favelas, How Safe is Rio de Janeiro?
The violence in Rio de Janeiro is decreasing, especially in the South Zone, which includes Copacabana, Ipanema, and Leblon.
The city's southern area is still a safe place, but tourists should avoid walking alone at night and avoid areas close to favelas. Tourists are advised to stay away from isolated places after dark and exercise caution at all times because of the high rate of crime.
In conclusion, Rio de Janeiro is a city of contrasts, where the beauty of its landscapes coexists with safety concerns. It's crucial to remember that Rio de Janeiro's safety varies greatly depending on the area. The South Zone, home to the popular tourist destinations of Copacabana and Ipanema, is generally safe for tourists during the day. However, the West Zone, known for its high crime rate and gang conflicts, is best avoided.
Most of the violence in Rio is tied to gangs and drug-selling points, and tourists are unlikely to fall victim to these crimes unless they find themselves in the wrong place at the wrong time. However, it's worth noting that the beaches and the historical center can be hotspots for petty crime, especially robberies. As such, it's essential to stay aware of your surroundings and take necessary safety precautions (check our safety tips in previous paragraphs).
Also, if you want to travel to a large, lusophone city to learn Portuguese, maybe Lisbon in Portugal is a safer choice.
Most of the bad fame of Rio is still a reflection of former decades when it was one of the most dangerous regions in the world. By the way, since we discussing safety, we also wrote an article with tips on what to do in case of war.
In the chart below, you can see that Rio had a 61% decrease in violence during the last 20 years. Today, it has violence rates comparable to Puerto Rico, an autonomous region from the USA.
It is still far from ideal, and there is a lot to improve. However, it is not as bad (and violent) as it once was.
| | | | | | |
| --- | --- | --- | --- | --- | --- |
| State | Homicide Rate in 2000 | Homicide Rate in 2010 | Homicide Rate in 2020 | Difference between 2000 and 2020 | Country with similar homicide rate. |
| Pernambuco | 56.17 | 39.48 | 33.8 | -40% | Nigeria |
| Bahia | 9.46 | 41.69 | 44.9 | 375% | Jamaica |
| Minas Gerais | 12.06 | 18.6 | 12.7 | 5% | Uruguay |
| Rio de Janeiro | 52.75 | 35.44 | 20.4 | -61% | Puerto Rico* |
| Sao Paulo | 42.89 | 14.64 | 6.96 | -84% | Russia |
| Parana | 18.85 | 34.33 | 18.37 | -3% | Namibia |
| Rio Grande do Sul | 16.55 | 19.5 | 15 | -9% | Botswana |
Homicide rates in the 6 most populous Brazilian states, and comparison with other countries. Source: IPEA and Government agencies.
---
Check also:
The Most Dangerous Cities in Europe
Save Money on Travel — 4 Travel Hacks to Give You Peace of Mind
Best Place to Visit in Europe on Each Month of the Year
---
Levi Borba is the founder of The Expatriate Consultancy, creator of the channel The Expat, and best-selling author. Some of the links in this article may be affiliate links, meaning that the author will have a commission for any transaction.