Croatia: a place to retire spending a fraction of the US cost of living.
High quality of life, low cost of living, high-quality private health insurance for reasonable prices, the possibility of purchasing real estate…
That is what most foreign retirees look for when they are hunting for their next retirement destination, either to live for just a few months or for the long term.
But what if I told you that in Europe, in the Balkan peninsula, there is a place for you to retire that offer all that and more?
The Republic of Croatia may be a destination to consider if you want to retire abroad, and in this article, we will tell you why.
Is Croatia A Good Place To Retire?
Croatia is a popular destination for tourists in Europe, and every summer millions of travelers crowd its beaches and historical places.
But many of the characteristics that attract tourists are also enticing for those willing to stay for a longer time. The well-developed tourist industry, for example, resulted in higher standards for the infrastructure of cities like Zagreb and Split.
The transport connectivity via land, air, and water to the rest of Europe makes Croatia also an ideal place for those that have some wanderlust and during their free time want to explore the old continent.
Croatia is also a destination that is on the radar of thousands of remote workers and has a well-established digital nomad visa
But to adopt a more pragmatic approach, we will not list only the pros but also the cons of retiring to Croatia.
Ready?
Retirement in Croatia – Pros and Cons
Pros of Retirement in Croatia
Life in Croatia is Cheaper than in Western Europe
From groceries to utilities, healthcare, and entertainment, you'll find that your money goes further in Croatia. The cost of dining out is also significantly lower, allowing you to enjoy the local cuisine without breaking the bank.
In the second part of this article, you will find a full comparison between the cost of living in Croatia, the US, and Spain (another country that is a favorite among expat retirees and digital nomads).
This financial advantage can significantly enhance the quality of your retirement life, allowing you to enjoy more experiences and worry less about your budget.
From Croatia, You Can Visit Many Other Countries, and It's Cheap
Croatia's strategic location on the Adriatic Sea makes it a perfect base for exploring other European countries. Its proximity to countries like Italy, Slovenia, Hungary, Serbia, and Bosnia and Herzegovina makes for easy and affordable travel.
Whether you're interested in weekend getaways or longer trips, you'll find a wealth of travel opportunities at your doorstep. The country's well-connected transportation system, including airports, their own airline (Croatia Airlines), bus routes, and ferries, makes traveling both convenient and cost-effective. This ease of travel can enrich your retirement years with diverse cultural experiences and endless adventures.
Property in Croatia is Relatively Inexpensive
For those considering buying a home for their retirement, Croatia offers attractive property prices.
No matter if you're looking for a city apartment, a country house, or a coastal villa, you'll find that property in Croatia is more affordable compared to many Western European countries.
This affordability extends to property taxes, which are also relatively low. Owning a home in Croatia not only provides a comfortable living environment but can also be a good investment as property values are on the rise.
Check the comparison we made in the second part of this article about property prices in Croatia vs US vs Spain.
The Weather is Great
Yes, it was obvious that this point would be mentioned.
Croatia boasts a Mediterranean climate along its coast, with warm summers and mild winters. This kind of weather is ideal for retirees, especially those who enjoy outdoor activities.
If you are in the mood for swimming in the crystal-clear waters of the Adriatic Sea, hiking in the beautiful national parks, or simply enjoying a leisurely walk in the city, the great weather enhances the experience. Inland, the climate is continental, with hot summers and cold winters, offering a different but equally enjoyable environment.
The country's diverse climate means you can choose a location that suits your personal preference, making your years truly golden.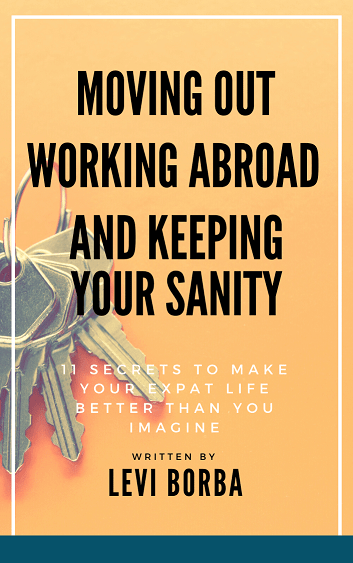 Cons Of Retiring In Croatia
The Language Barrier
While English is commonly spoken in tourist areas and by younger generations in Croatia, it's less prevalent among the older population and in rural areas. Croatian, the official language, can be challenging to learn due to its complex grammar and pronunciation.
Especially if you don't live in touristic cities like Zagreb, Dubrovnik, or Split, this language barrier can make everyday tasks like shopping, visiting the doctor, or dealing with bureaucracy more difficult. However, many expats see this as an opportunity to immerse themselves in a new culture and language, and language classes or online learning resources can help you get to grips with the basics of Croatian.
It is Crowded During the Summer
This is especially true for coastal cities like Dubrovnik and Split. The influx of tourists can lead to crowded beaches, busy streets, and longer waits at restaurants and attractions.
While this vibrant atmosphere can be enjoyable, it might be overwhelming for some, especially those seeking a quiet retirement. However, the crowds are largely concentrated in tourist hotspots, and there are plenty of quieter locations in the country where you can enjoy a more peaceful lifestyle.
American Retirees Pay Income Tax in Croatia
One important financial consideration for American retirees is that Croatia taxes the worldwide income of its residents (unless the Croatian government has a taxation agreement with your country, as they have with the UK).
This means that if you're an American retiree earning a pension in the US, you may pay taxes in Croatia. This is due to the absence of a taxation treaty between Croatia and the US to prevent double taxation. It's crucial to factor this into your financial planning and seek advice from a tax professional.
Attention: This is probably changing since the US signed recently a Double-Taxation Treaty with the Croatian Government.
The Cost to Retire in Croatia
Croatia is a popular retirement destination for many reasons, including the low costs. The average cost of living in Croatia is about $1,500 per month, which is significantly lower than in many other European countries. This means that retirees can enjoy a comfortable lifestyle on a modest budget.
Here is a breakdown of some of the average monthly expenses in Croatia:
Accommodation: $400-600 per month for a one-bedroom apartment in a city center
Food: $200-300 per month for groceries for two people
Transportation: $100-150 per month for public transportation or taxis
Entertainment: $50-100 per month for going out to eat, movies, and other activities
Healthcare: $50-100 per month for private health insurance
Cost of Living in Croatia (Split) vs Spain (Valência) and US (Tampa)
It's time for a comparison of the cost of living in Croatia. I will not compare the living costs of Italy with those of New York or London, because nearly anywhere in the world is cheaper than those two cities.
Let's compare the cost of living in a mid-sized Croatian city (Split, a coastal city that is served by an international airport) with the best city for retirement in Europe (Valencia, Spain) and one of the favorite cities for pensioners in the USA (Tampa, Florida).
Remember that there are multiple cities in Croatia that are cheaper than Split, especially farther from the coast.
All prices are from Numbeo and Expatistan, two websites that crowdsource prices and living costs from thousands of users and contributors.
| | | | |
| --- | --- | --- | --- |
| Values in USD | Split | Valencia | Tampa |
| Meal for 1 Person, Inexpensive Restaurant | 9.69 | 13.12 | 21 |
| Domestic Beer (0.5-liter draught) in a Supermarket | 2.92 | 2.9 | 2.29 |
| Eggs (regular) (12) | 2.98 | 2.67 | 4.8 |
| Chicken Fillets (1kg) | 10.29 | 7.5 | 10.94 |
| Gasoline (1 liter) | 1.68 | 1.86 | 0.94 |
| Utilities (Electricity, Water, Garbage, etc.) for 85m2 Apartment, monthly | 116 | 145.07 | 189.96 |
| Internet (60 Mbps or More) | 24.91 | 29.9 | 69.03 |
| Cinema, International Release, 1 Seat | 5.84 | 8.75 | 15 |
| Short visit to private doctor (15 minutes) | 40 | 73 | 104 |
| Standard men's haircut in an expat area of the city | 9 | 20 | 28 |
| Rent of an apartment (1 bedroom) | 557.03 | 895.16 | 2,065.90 |
| Price per Square Meter to Buy an Apartment | 2,917.44 | 2,653.25 | 6,020.13 |
Cost of different items in Split (Croatia), Valencia (Spain), and Tampa (Florida, the USA).
Best Places for Retirees in Croatia
Both the places mentioned below have very good infrastructure (since both are tourist hotspots), a considerable community of expatriates, plenty of activities, and international airports.
They also have a good offer of private health institutions and doctors, cultural activities, and a developed real estate market for foreigners who want to purchase a place to stay in Croatia.
Let's check these two cities.
Split
Population: 223,175
A great destination for sailing enthusiasts: The city is located on the coast of the Adriatic Sea, which is a popular sailing destination. There are plenty of opportunities for sailing, and the city is home to a number of marinas and sailing clubs.
Rich history and culture: Split is a city with a rich history and culture. The city is home to the Diocletian's Palace, a UNESCO World Heritage Site. There are also many other historical and cultural attractions in Split, such as the Split Cathedral and the Peristyle.
Active lifestyle: Split is a great place to retire if you enjoy an active lifestyle. There are plenty of opportunities for hiking, biking, swimming, and sailing. The city is also home to a number of golf courses.
Convenient location: Split is a convenient location for retirees who want to travel. The city is well-connected to other parts of Croatia and to other European countries.
Zagreb
Population: 684,114
Low cost of living: Zagreb is very affordable for a capital city (although it is more expensive than smaller cities in Croatia), with a cost of living that is significantly lower than in many other European cities of similar size. Retirees can enjoy a comfortable lifestyle on a modest budget, something that would be impossible in Barcelona or Nice.
High quality of life: Zagreb is a vibrant city with a lot to offer retirees. There are plenty of cultural attractions, such as museums, theaters, and art galleries. There are also many green spaces, making it a great place to enjoy the outdoors.
Excellent healthcare: Zagreb is home to some of the best healthcare facilities in Croatia. The city has a number of private hospitals, including the Sveti Duh University Hospital, which is one of the leading hospitals in the country.
Connectivity: Zagreb Airport is located just 15 kilometers from the city center. The airport offers flights to many destinations around the world, making it easy for retirees to travel from Zagreb.
The Temporary Residence Permit and Retirement Visa Application Process
The application process for a temporary residency permit and a retirement visa in Croatia is relatively straightforward. You will need to submit the following documents to the Croatian Ministry of the Interior:
A completed application form
A passport-style photograph
A copy of your passport
Proof of financial support (e.g., bank statements, retirement benefits)
Proof of health insurance
A rental contract (if you are renting a property in Croatia)
The Processing Time
The processing time after you apply for a temporary residence permit and retirement visa in Croatia is typically 4-5 weeks. This is the time they will spend doing the background check of a non-eu foreigner and so on Once your application is approved, you will be issued a TRP that is valid for one year. You can then apply for a permanent residence permit after your move to Croatia and live there for five years.
Tips for Applying for a TRP and Retirement Visa in Croatia
Here are a few tips for applying for a TRP and Retirement Visa in Croatia:
Start the application process early. The processing time can take up to 4-5 weeks, so it is important to start the process as soon as possible.
Be sure to have all of the required documents. The Croatian Ministry of the Interior will not accept your application if you do not have all of the required documents.
Use a translator if you do not speak Croatian. The application form and other documents are in Croatian, so you will need to use a translator if you do not speak the language.
The cost of a TRP and Retirement Visa in Croatia is 250 euros (values may change with time).
You can apply for a TRP and Retirement Visa at any Croatian embassy or consulate.
---
Before deciding to move to any country, visit it first, at least a couple of times in different seasons, and spend there up to 90 days.
As travel insurance for visiting Croatia (and any country in Europe), we recommend Ekta.
Here Are Some Other Great Retirement Destinations We Covered:
---
If you enjoyed this article about how to retire in Croatia, here are a few other reading suggestions for you:
Where Can I Live? The Complete Guide of Best Places to Expatriate
The Best Cities for Remote Workers This Year
The Easiest Countries to Adopt From – A Guide.
Levi Borba is the founder of The Expatriate Consultancy, creator of the channel The Expat, and best-selling author. Some of the links in this article may be affiliate links, meaning that the author will have a commission for any transaction.