Pros, Cons, and What Do You Need for Retiring in Switzerland
Have you ever wondered if retiring to Switzerland could be the perfect fit for you? With a sip of Swiss chocolate that could really make your day or hiking through the Alps to get your day started, this looks like a dream come true, but before you pack your bags and say goodbye to your home country, you should know a few things about retiring to Switzerland.
Our consultancy's team wrote this article about this popular retirement destination after similar pieces about other places, such as:
Why Retiring in Switzerland
Have you ever thought in your mind, "Is Switzerland the right place to retire?"
Well, to cut a long story short, it depends on the canton.
With incredible political and financial stability, breathtaking natural beauty, a world-class healthcare system, and a strong economy, the Swiss confederation offers a high quality of life that is hard to beat. Here are some primary reasons why some retirees chose Switzerland:
Pros of Living in Switzerland
Healthcare
The Swiss healthcare system is marked by excellence, both in the private and public spheres. Retiring to Switzerland offers you peace of mind regarding healthcare, with top-notch facilities and access to high-quality medical services. The pricing of policies for health and accident insurance for residents is always wholly open to scrutiny. In order to keep people from spending more than 10 percent of their income on insurance, the government provides health care subsidies on a tiered basis.
Safety
Switzerland is famous for being a safe country, with low crime rates and a high standard of living. Switzerland is known for its high safety standards, making it an ideal retirement destination for those who want a stress-free and secure lifestyle. The homicide rate in Switzerland is 0.7% below the OECD average, and it consistently ranks highly in terms of personal security and overall safety.
Taxes
Switzerland has a progressive tax system, which means that Swiss taxes are based mostly on income. However, the Swiss government has tax treaties with many other countries, which can help reduce the amount of taxes you pay. The country is known for its low taxes, making it an attractive choice for retirees looking to minimize the amount they pay. Also, if you are retired and your income is less than a certain amount, you may not have to pay any income tax.
Beautiful nature and Language Variety
Switzerland has a varied climate, with four distinct seasons, and is also home to some of the most stunning and varied landscapes in the world. Switzerland is also a country with four official languages. Its cities are full of a variety of cultural attractions and activities, including museums, art galleries, theaters, and festivals. Switzerland is a great place for people who like to be outside because there are so many things to do there, like hiking, skiing, and water sports.
The special retirement residency program
For those planning on retiring in Switzerland, the government prepared a special scheme of residence permit. More details about it below.
Why NOT Retire in Switzerland
While Switzerland has a lot of attractive qualities for ex-pats looking to retire abroad, it's only for some. Listed below are several reasons why you may wish to retire elsewhere:
Cons of Living in Switzerland
High Cost of Living: Switzerland is an expensive country to live in, and retirees often find it difficult to adjust their pension income to the high costs of groceries, transportation, rent, medical care, and other living expenses.
Bureaucracy: Switzerland is known for its bureaucracy, and navigating the country's complex bureaucracy can be challenging for retirees. This can include getting a visa and a permit to live there, as well as doing things like opening a bank account or getting a car registered.
Lack of Healthcare Options: While Switzerland has an excellent healthcare system, it can be expensive, especially for retirees not covered by the public system. Private health can be a good option, but a private Swiss health insurance can be costly, and the coverage may not be as comprehensive as what the government offers.
Limited Social Security Benefits: Social security benefits in Switzerland are limited compared to those in other countries, and some of the Swiss retirement benefits are available to citizens or those with permanent residency.
There is no uniform legislation for many matters. Switzerland is not a country like France or Netherlands. It is a federation, and a real one (many countries, like Brazil, are technically federations, but the central government holds most legislative power). That means the Swiss Confederation is composed of smaller entities called cantons. Every canton has its own constitution, legislature, police force, and courts. So laws and the tax burden can vary drastically between each one of them. Because of this, if you are moving to Switzerland, you should look for a lawyer who is an expert in the canton where you want to live.
Read also: Get insider knowledge on the top European destinations to visit from January to June.
The Cost of Retiring in Switzerland
The cost of retiring in Switzerland is highly dependent on the individual's lifestyle and preferences, as well as where they choose to live. In general, the cost of living in Switzerland is quite high. Without rent, the average monthly cost for a single person is about $1544.
The costs of retiring may also increase depending on the individual's healthcare needs, and all residents of Switzerland are required to have health insurance coverage, whether through a public or private plan. All Swiss residents must have public health insurance, which is paid for by premiums paid by employees and employers. The increase can be anywhere from 3.9% to 9.5% depending on the canton.
The cost of housing in Switzerland can be high, especially in Zurich and Geneva. Renting an apartment is a popular option for ex-pats, and you can find a range of options, including furnished and unfurnished apartments and short-term and long-term rentals. If you prefer to own a home, you can find a range of properties for sale in Switzerland, including houses, apartments, and chalets. However, get ready to pay an average of $1380 per person for a 44-square-meter living area.
The average Swiss family spends approximately $430 to $700 per month on groceries, which is more than some people may be used to paying at home. However, the country is famous for its high-quality food, including cheese, chocolate, and other specialty items.
Cost of Living in Zug (Switzerland) vs Valência (Spain) and Tampa (the USA)
It's time for a comparison of the cost of living in Switzerland. I will not compare the living costs of Switzerland with those of New York or London, because nearly anywhere in the world is cheaper than those two cities.
Let's compare the cost of living in a mid-sized Swiss city (Zug) with the best city for retirement in Europe (Valencia, Spain) and one of the favorite cities for pensioners in the USA (Tampa, Florida).
All prices are from Numbeo and Expatistan (in the few situations where there is no data from Zug, we used numbers from nearby Zurich), two websites that crowdsource prices and living costs from thousands of users and contributors.
| | | | |
| --- | --- | --- | --- |
| Values in USD | Zug | Valencia | Tampa |
| Meal for 1 Person, Inexpensive Restaurant | 32.46 | 11.59 | 21 |
| Domestic Beer (0.5-liter draught) in a Supermarket | 2.04 | 2.9 | 1.57 |
| Eggs (regular) (12) | 6.21 | 1.98 | 3.29 |
| Chicken Fillets (1kg) | 19.49 | 6.4 | 11.24 |
| Gasoline (1 liter) | 2.01 | 1.56 | 1.2 |
| Utilities (Electricity, Water, Garbage, etc.) for 85m2 Apartment, monthly | 195.26 | 128.6 | 182.51 |
| Internet (60 Mbps or More) | 58.4 | 31.88 | 63.85 |
| Cinema, International Release, 1 Seat | 19.47 | 7 | 14 |
| Short visit to private doctor (15 minutes) | – | 73 | 98 |
| A standard men's haircut in the expat area of the city | – | 20 | 23 |
| Rent of an apartment (1 bedroom) | 2181.71 | 720.77 | 2,035.75 |
| Price per Square Meter to Buy an Apartment | – | 2,999.91 | 4,635.63 |
Cost of different items in Zug (Switzerland), Valencia (Spain), and Tampa (Florida, the USA).
What does an American moving to Switzerland Need to Have?
Retirement Visa Switzerland – Steps to Have a Visa to Retire in Switzerland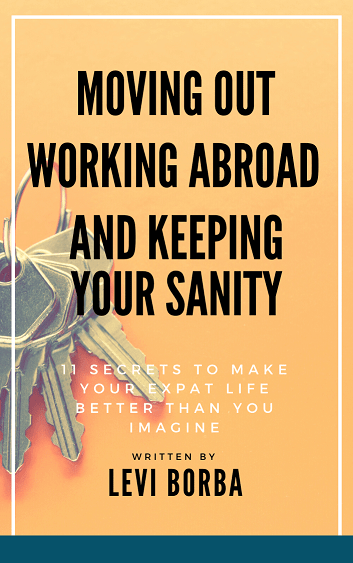 The people, the beaches, the sunsets, the culture, and everything else in this country make it an appealing choice for everybody. But it's important to know that moving to Switzerland, especially for Americans, can be hard.
What Are the Requirements to Retire in Switzerland?
To enter Switzerland, one needs one of the multiple entry visas:
The 1-year Schengen multiple-entry visa is issued to applicants who have used three single-entry Schengen visas within the preceding two years.
The 3-year Schengen multiple entry visas are issued to applicants with the 1-year multiple entry visa who lawfully used it within the previous two years.
The 5-year Schengen multiple entry visa is issued to those who used a multiple entry visa with at least two years of validity in the past three years.
The Switzerland retirement visa is issued to pensioners based on certain criteria that are dependent on their nationality
Switzerland Retirement Visa
These are some of the criteria. Cantons may also impose additional requirements.
Be over the age of 55
Be financially self sufficient, meaning have the ability to show sufficient means of financial support, including to family members when needed.
Live in Switzerland for almost a year.
Have proof of a personal link to Switzerland, such as Swiss origin, spending a relatively long time in Switzerland, owning real estate, etc.
The Switzerland Retirement Visa is valid for 12 months and has to be renewed once it expires.
Best Cities to Retire in Switzerland
The best place to retire in Switzerland depends on various factors, such as lifestyle preferences, budget, and proximity to family and friends. Some of the major cities (or cantons) for retirees are below.
Geneva
Geneva has a population of about 200,000, yet its downtown is small enough to be explored on foot. It is one of Switzerland's wealthiest urban areas and offers a wide variety of restaurants, cultural attractions, and outdoor infrastructure.
The city is easy to navigate, either on foot or by using the convenient public transportation system. Because of this, it doesn't matter where you live in the city; you'll have easy access to all parts of it.
Canton of Zurich
Although it has never served as the nation's capital, this major city holds several physical records and is the largest in the country. Uetliberg, a major tourist destination in the country, can be found in this metropolis. Residents and tourists can enjoy breathtaking views of the city below from this mountain summit, which juts out to the southwest.
Prominent personalities in the modern Protestant movement can trace their roots back to Zurich. Also, Lake Zurich, on the city's outskirts, is a beautiful spot to unwind, thanks to its picturesque location and refreshingly clear and warm waters.
Canton of Zug
The canton of Zug in Switzerland has some of the most favorable tax rates as compared to those of the other cantons in Switzerland. This is the location of the famous Aegeri Lake, which has crystal clear waters and breathtaking scenery that will brighten your day by lounging on the shore, but if you're feeling more adventurous, you can also walk up Zugerberg Mountain along its circular hiking routes and enjoy the scenery from above.
---
If you enjoyed this article about how to retiring in Switzerland, here are a few other reading suggestions for you:
Our World Guide of Best Places to Expatriate
The Best Cities for Remote Workers This Year
The Easiest Countries to Adopt From – A Guide.
Subscribe (for free) to receive my articles directly in your inbox and receive a special gift. If you enjoy this article, please consider becoming a Medium member by using this link and have access to premium, unbiased content from authors not tied to big media.
Levi Borba is the founder of The Expatriate Consultancy, creator of the channel The Expat, and best-selling author. Some of the links of this article may be affiliate links, meaning that the author will have a commission for any transaction.