Retire in Bali, Indonesia is a dream for many. The Kitas retirement visa makes it easier.
Have you caught yourself wondering if it is a good idea to retire in Bali, the sun-kissed island between Indonesia and Australia? In this article, we will explain everything to you, and give some well-needed context.
Our consultancy's team wrote this article after similar pieces about other hot retirement destinations, such as:
Our list of 24 countries offering retirement visas is a must-read if you are considering retiring abroad.
Is Bali a Good Place to Retire?
Yes, and that is proved by the enormous number of western expatriates that choose this island on the other side of the world to spend their time.
Be aware, however, of one thing: talking about retirement in Bali is completely different from talking about retirement in other parts of Indonesia, which is not one of the best countries in the world to retire in, although easily could figure among the best beach destinations in the world.
Bali is different from the rest of the country. It has a good infrastructure. differently than Indonesia or other countries with pollution problems.
For most people, retirement is the golden age of their lives. They can enjoy their time without compulsory schedules and, more often than not, get to do so with a growing nest egg, which gets bigger year after year thanks to the magic of compounding interest.
So why spend this time hearing the loud sirens of a large city and dealing with long traffic jams?
The good weather, relatively cheap cost of living, magnificent beaches, rich history, and strong traditions combine together to make living in Bali the archetypal tropical paradise for people wishing to move out of noisy, polluting, and crowded metropolitan zones.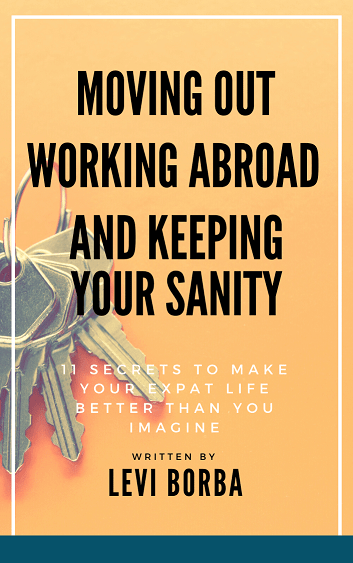 Retire in Bali Pros and Cons
As nearly every area in the world, it has its pros and cons, and even some bureaucracy, albeit significantly less than many other destinations.
Pros of Living in Bali
The weather. Yes, it was obvious this was going to be the first point (although the others are not in order of importance) of the pros of retiring in Bali. While you might encounter some tropical rain and thunderstorms during the rainy season, overall the weather in Bali is lovely. Sunny and warm days year round, great for escaping those cold winter days back home. If you would prefer cold weather, check our article about retirement in Finland.
Healthy living. Bali is a paradise for those who love working out, yoga, and surfing. Bali's healthy food is another reason why so many people visit. It has also plenty of western food options. Places like Canggu have healthy food stores and cafes with the best options; many dishes are so good you won't even wish for fast-food anymore!
The people. Balinese people are friendly, welcoming, and willing to help. Expatriates often fall in love with Bali because of its friendly people, and you may feel the same way.
The large expat community. Bali is a popular destination for expats and digital nomads, making it easy to find people with similar interests. Join Facebook groups like Bali Expats Group. Before you arrive, connect with these groups.
Very low cost of living (when compared to America or Europe). Bali's cost of living is lower than in North America, Europe, and Australia. Eating out, grocery shopping, activities, and specially rent are cheaper. The lower living costs are also one of the reasons a place like Argentina is attractive for retirement. We'll explain how much is the cost of living in Bali in the sections below.
Coworking spaces (If you decide to make some extra money as a remote worker during your retirement). As the expat and remote-workers community grew, so did the number of coworking spaces and cafes with decent wifi, and great places to work while exploring the island. You'll find these spaces in Canggu and Ubud, where many expatriates and digital nomads live.
Plenty of activities to do. Not only the great prices, healthy lifestyle, and kind people draw travelers to this island, but also the beautiful sights and activities. White and black sand beaches, rice fields, waterfalls, and a sunrise-climbable volcano. Due to the island size, every place is 3 to 4 hours away, no matter where you live.
Your family and friends will be glad to visit you. Who doesn't love a sunny island with sandy beaches? Costs and expenses to fly so far aside, nobody will refuse to spend some time in Bali with you in your new home.
The Internet Connectivity is excellent. It is easy to understand why Bali attracts so many remote workers. The internet is lightning fast! It's faster than in some developed countries like Australia and very reliable. And connectivity issues are quickly sorted out.
Cons of Living in Bali
Public transportation. Bali's public transport system is a big drawback. In Bali, scooters are the best method to move about fast. If you're not comfortable driving a scooter in Bali, it could be difficult to get around.
Distance. It is far if you are from the American or European continent, like me. Flights can be expensive when you want to visit your family and friends. If you looking for a similar climate (and don't mind the higher costs), check Honolulu or Jamaica.
Traffic (if you need to move from one city or town to another). Bali's traffic might be too heavy for the narrow roads connecting numerous places. A distance of 30 kilometers between two takes 45 to 1 hour on a scooter, however, if you are moving by car you may easily double these times since nearly half the journey you will be detained in traffic, especially during rush hour and high season when the island is loaded with people.
Healthcare. Healthcare may be a concern in Bali. Many tourists suffer from what is known as "Bali belly." Dengue fever and scooter accidents occur. Accidents occur frequently, and people die from not using a helmet or intoxicated driving. Pay for a good health and life insurance and see what's covered. Bali hospitals won't treat you without insurance (or money).
The process of obtaining a visa. You will read more about the retirement visa process below, but overall acquiring the visa and extending it may be rather time-consuming. If you're moving to Bali, learn about visas and extensions. They aren't that complex once you're familiar with the process, although it may take some time to adjust.
Do They Speak English in Bali?
First of all, Bali has many expatriates, and nearly all of them speak good English.
Outside the expat community, most locals in Bali know a little bit of English. In particular, the younger urban generation speaks English. Head into the villages however and there's a strong possibility you'll have to depend on hand gestures to converse with the inhabitants.
And a curiosity: Indonesian is a simple language to learn. Although speaking Indonesian is not a need for living in Bali, I would still advise taking at least a week of courses. People will value the work you put in. More people will grin at you, and it creates the possibility of amusing conversations.
Retirement Visa Indonesia – Steps to Have a Visa to Retire in Bali
There are undoubtedly a lot of things about this tropical island that draws you in, whether it be the people, the beaches, the sunsets, the culture, or everything in between. It's time to move on to the qualifications once you've verified that Bali does really provide everything you want.
What Are the Requirements to Retire in Bali?
There are multiple types of visas to live in Bali:
The Single Entry Visa, often used by digital nomads.
The Multiple Entry Visa, used among others by people visiting constantly relatives who live on the island.
ITAS / KITAS (The limited stay permit, also known as a temporary residence permit), utilized by foreigners who choose to stay in Bali for a few years. This permit can be for reasons like for investors, for workers, or for family stay.With a KITAS, you are also allowed to bring your spouse or children to live in Bali (they need to apply for a dependent visa).
The Bali Retirement Visa, which we will give the details below.
Before applying for a retirement visa, it is common practice for people to arrive in Bali as tourists to check the local real estate market, study possible places to settle, or just to feel the island and discover if that is the place where they want to live. If you decide to go through this path and arrive first with a single entry visa, it is highly recommended that you have some sort of travel insurance or health insurance. One firm we recommend for this is Ekta.
Bali Retirement Visa
A retirement visa requires you to:
Be 55 years old, or older
Have health and life insurance
Rent a property that costs over US$380 a month with a lease agreement for a minimum of one year. If you are married to a local and live in a home registered in your spouse's name, you can circumvent this criterion.
In terms of money, you must have a pension fund of at least US$1,520 a month or must produce evidence of a lump sum of US$18,000 income per year to meet living expenditures alone (this data may change with inflation).
In addition, you can't work and must hire an Indonesian domestic helper or household worker.
As of 2022, retirement visas are not granted to any of these countries: Afghanistan, Cameroon, Guinea, Israel, Liberia, Niger, Nigeria, North Korea, or Somalia.
Remember that the retirement visa (also known as a retirement KITAS) is a one-year temporary residency permit with a five-year extension option. After five years, you will be able to apply for a KITAP, or permanent stay permit. The retirement visa allows you to open a local bank account, obtain a local driver's license, sign a lease agreement, etc.
The fantastic news is that retirees in Bali who have valid retirement visas are eligible to purchase a house. Real estate is negotiated with a 25-year lease that can be extended for an additional 20 years. If you want to buy a more expensive property, one way often used by expatriates is to purchase it as a foreign investment through a foreign-owned company (PT PMA).
Properties are very affordable in Bali when compared to western standards. And since we are talking about affordability, time to enter the next (and probably most expected) point.
Is It Cheap to Retire in Bali?
Yes, it is very cheap to retire in Bali. There are not many places in the US (if there is any) where you can live in a nice villa with a private pool for the prices you will find in Bali.
And the numbers below will prove that. I will not compare the living costs of Bali with New York or London, because nearly anywhere in the world is cheaper than those two cities. Let's compare the cost of living in Bali with the best city for retirement in Europe (Valencia, Spain) and one of the favorite cities for pensioners in the USA (Tampa, Florida).
All prices are from Numbeo and Expatistan, two websites that crowdsource prices and living costs from thousands of users and contributors.
Cost of Living in Bali vs Valência (Spain) and Tampa (the USA)
| | | | |
| --- | --- | --- | --- |
| Values in USD | Bali | Valencia | Tampa |
| Meal, Inexpensive Restaurant | 1.64 | 11.59 | 22 |
| Domestic Beer (0.5-liter draught) | 2.97 | 2.9 | 6 |
| Eggs (regular) (12) | 1.48 | 1.98 | 3.3 |
| Chicken Fillets (1kg) | 4.37 | 6.4 | 11.64 |
| Gasoline (1 liter) | 0.81 | 1.56 | 1.2 |
| Utilities (Electricity, Water, Garbage, etc.) for 85m2 Apartment, monthly | 46.05 | 128.6 | 156.61 |
| Internet (60 Mbps or More) | 26.93 | 31.88 | 63.85 |
| Cinema, International Release, 1 Seat | 3.6 | 7 | 14 |
| Short visit to private doctor (15 minutes) | 16 | 73 | 98 |
| Standard men's haircut in expat area of the city | 10 | 20 | 23 |
| Rent of an apartment (1 bedroom) in the City Centre | 482.81 | 720.77 | 2,035.75 |
| Price per Square Meter to Buy Apartment in the City Centre | 1,056.21 | 2,999.91 | 4,635.63 |
Cost of different items in Bali (Indonesia), Valencia (Spain), and Tampa (Florida, the USA).
Conclusion about an Easy Retirement in Bali and the Cost of Living
Acquiring a retirement visa in Indonesia, specifically for Bali, is a dream for many. By acquiring this visa, you'll be able to stay in Bali for one year, with the option to renew. Yes, the validity of your visa can be extended, allowing you to stay in Bali for longer periods. That's not the only benefit; Bali offers a unique blend of culture, stunning natural beauty, and a cost of living where your money stretches farther.
Bali life is appealing for many reasons. The island is popular with expats and tourists, and the local culture is welcoming and friendly. Hiring a local agent can help you navigate the process of settling in, and the conveniences of home are readily available. From delicious food to the pretty boardwalk along the beach, Bali is a place where retirement life can be truly enjoyable.
Living in Bali also means living amongst the locals and immersing yourself in Balinese culture. The cost of living is low, with rent for a nice villa costing as little as $175 per month. Private healthcare is much cheaper than in the US, hospitals offer good services and even have their private chefs!
If you're ready to retire and looking for reasons to make the move, consider Bali (if you are ok with living very far from the US and all the problems this may cause). With its warm climate, friendly people, and affordable cost of living, retiring in Bali is a viable and attractive option for many.
So what are your opinions about the reasons to retire in Bali?
---
If you enjoyed this article about how to retire in Bali, here are a few other reading suggestions for you:
The 10 Most Dangerous Cities in Europe This Year
Are State Pensions at Risk? The Short Answer is Yes. The Long Answer is Here.
The Easiest Countries to Adopt a Baby – A Guide.
Subscribe (for free) to receive my articles directly in your inbox and receive a special gift. If you enjoy this article, please consider becoming a Medium member by using this link and have access to premium, unbiased content from authors not tied to big media.
Levi Borba is the founder of The Expatriate Consultancy, creator of the channel The Expat, and best-selling author. Some of the links of this article may be affiliate links, meaning that the author will have a commission for any transaction.