Great Experiences for Low Prices: The Best Eastern European Cities to Visit
Today you will discover the best cities to visit in Eastern Europe, which is probably my favorite part of Europe. Eastern Europe offers the most for each Euro (or Lev, or Lei, or Dinar, or whatever currency each country uses). It has wonderful historical towns, nice ski resorts, and, surprise surprise, some really good beaches.
But… Do you know what Eastern Europe does not have? Smiling people… just kidding, although indeed most Eastern Europeans are not fond of showing their teeth unless they have a good reason.
Eastern Europe does not have hype, the same tourism over-exploration we see in places like the French Riviera or Barcelona.
And because it does not have hype, there is much to discover there for affordable prices.
But first I must make an important disclaimer since I don't want Poles, Czechs, and Slovaks nervous: I know your countries are technically not part of Eastern Europe… But I included them anyway, so understand this as the best cities in Eastern and CENTRAL Europe, ok? Don't be angry, guys, I love Pierogi and Pilsen.
So with no further ado, time to jump to…
The 10 Best Cities In Eastern Europe and Central Europe to Visit
Ps: Check also our article on the most beautiful and aesthetic capitals in Europe.
10th – Prague, Czech Republic
I bet most of you thought the Czech capital would have a much higher place in this ranking, due to its fairy-tale old town, the well-conserved Prague Castle, and the spectacularly beautiful Charles Bridge, right?
While it is unnecessary to explain why Prague is in this top 10, I think I must explain why it is not in a higher position.
And the thing is: for me, Prague was a disappointment for many reasons, from the scammers and excessive number of tourist traps to some "attractions" trying to rip you off all the time.
We even wrote an article about scams in Europe, and obviously, Prague was mentioned. Tip: avoid money exchange houses anywhere close to the old town and the astronomical clock.
9th – Ljubljana, Slovenia
The Slovenian capital is a lovely city, sorrounded by mountains, and a hill where you can find a cool medieval military fortress at the top.
The main attraction of Ljubljana however is the city itself. There are some waterways cutting the place that give some Venice feelings but without the crowds of tourists. The Baroque architecture adds to this Italian feeling, which is curious considering that Slovenia is actually a Slavic nation.
They also have nice food and surprisingly nice people.
Honestly, the worst part of Ljubljana is the name of the city itself, hard to pronounce and even harder to write.
8th – Warsaw, Poland
The Polish capital was almost completely destroyed during II World-War, so one could ask why I still put it here in this ranking.
The reason is that I am a history buff, and Warsaw has more history than you can imagine.
One of the best museums I visited in my entire life is the Warsaw Uprising Museum. It is an emotional experience that everyone should have at least one time during their lives.
Their historical town, despite being a reconstruction of the once completely destroyed old district, is lovely, and differently than Prague, there are not many street sellers bothering you everywhere.
Museums like the previously mentioned Warsaw Uprising Museum, the Muzeum Narodowe, the Royal Castle, the Katyn Museum, the Wilanow Palace, and many others would easily be enough to put Warsaw on this list. They even have a vodka Museum!
If you will spend just a short time in the Polish capital, read our article about what to do in 24 hours in Warsaw.
7th – Yerevan, Armenia
If we talk about inexpensive places to visit, then Yerevan is a champion. It was one of my most economical holidays ever, and I could enjoy nice restaurants and the typical Armenian brandies spending almost nothing!
One of the highest points of my visit was the tour of the brandy distilleries. Their most famous brandy, Ararat, was a favorite of Churchill, who (legend says) requested from Stalin a considerable amount of bottles as a gift.
They also have some interesting museums and very old churches. Armenia was one of the 2 first countries to adopt Christianity (the other was Ethiopia), so for those who enjoy historical temples, like me, the regions surrounding Yerevan have plenty of nice places to visit.
6th – Split, Croatia
Split is the more laid-back, less crowded version of Dubrovnik, both at the Adriatic Sea coastline. They are very similar in many aspects, but Split is way less expensive (that explains why so many foreigners choose to live there after retirement).
There are many buildings from the time of the Roman empire and the most impressive one is the palace built by the emperor Diocletian.
Split is also larger than Dubrovnik, so they have more options for restaurants, historical monuments, and attractions. I have never been to Zagreb, the Croatian capital, but I heard that it is also one of the best places to visit in the Balkans.
5th – Bansko, Bulgaria
I love skiing, so I scheduled a trip to Bankso some time ago, where we can find some of the best slopes in the entire Eastern Europe. They even host international snowboarding and skiing competitions.
However, I am not very lucky with the climate, and at that time, in the middle of December, there was no snow at all.
What happened later was a shock: I discovered that Bansko has so much more to offer other than skiing! They have some cool thermal pools in villages around the city, and these thermal pools are quite sophisticated, more like spas.
They also have a very interesting cuisine, and, if during your trip there is no snow like during mine, you can always hike around the region. There are even places where you can see bears! (But they sleep during the entire winter.)
4th – Belgrade, Serbia
In Belgrade, I did one of the coolest walking tours of my life. We crossed parts of the city that were destroyed by the Ottomans, then parts that were destroyed by Nazis, then parts destroyed by Civil Wars and we ended in parts destroyed by the bombings of 1999. For whoever loves history, it is interesting to see.
Today, the city mixes historical and modern sections, all that is sorrounded by the splendid Danube river, which is by itself one of the attractions of Belgrade. During the summer and spring months, the river is full of boats that serve as restaurants, bars, and clubs. It is quite unique.
We also wrote a curious piece on the incredible story of how Belgrade defeated organized crime.
3rd – Budapest, Hungary
Budapest has one of the most alluring Christmas markets that I ever saw. That is why in our article about the best countries to visit each month of the year, we put Hungary in December.
The city decoration, the Christmas lights, the street shops, the Kürtőskalács (a Hungarian sweet bread rolled in cinnamon with a sweet taste I cannot express in words), everything contributes to a memorable experience. I also need to mention the extraordinary thing that is a public bath, almost a cultural institution in Hungary.
They also have this most amazing Parliament building where I spent more than 2 hours just walking across its corridors and admiring all that grandiose.
Budapest is among the best destinations for whoever wants a beach-free holiday (it is the capital of a landlocked country after all).
2nd – Krakow, Poland
Formerly the capital of the enormous Polish-Lithuanian Commonwealth — one of the largest states in European history — Kraków will amaze you with a myriad of attractions. From the historical Wawel Royal Castle to romantic gardens, it is one of the most beautiful cities in the central European region.
Most of Krakow's attractions are within walking distance from the town square and the central market. You will find the former city walls, gothic churches, and multiple Unesco World Heritage sites. There are also organized tours to visit the nearby Wieliczka Salt Mine, and other historical spots.
If we talk about Poland, Kraków is preferred over Warsaw both by tourists and locals. since Krakow was less destroyed during World War II. From Krakow, make a day trip to the Podhale region, with multiple budget ski resorts, the Tatra Mountains National Park, and the utterly delicious Goralski cuisine.
1st – Brasov, Romenia
Brasov tops my list for a few reasons.
If you are a history lover, go for a free pedestrian walking tour. They start at the main square almost every day. Local experts will guide you across the rich history of this city built by 3 different cultures — Saxons, Hungarians, and Romanians.
Brasov's picturesque old town is very well-preserved and it is a pleasure to just stroll over its cobblestone streets or sit in a cafe.
If you are looking for nightlife, there are options around but don't believe that the ads for free drinks are always true. While Bucharest, the Romanian capital, may be one of the least beautiful European capitals (check our ranking about the most Aesthetic cities in Europe), Brasov is one of the most enchanting old towns that I have seen.
Another attraction of this city is reserved for nature and trekking fans. If you enjoy walking around forests, this is one of the finest cities in Romania.
Transylvanian woodlands surround Brasov and you can spend entire days on the trails departing from the city. I recommend the one to the Tampa mountain top. From there, it is possible to see the whole old town in its full splendor. If you are fit, another good idea is to hike to the nearby resort town of Poiana. There are marked trails all the way, but be aware that during winter, there is plenty of snowfall and trails may be risky.
So I truly recommend you to reserve some time to visit Brasov or Krakow (both cities are among the best places to visit in Europe during winter), it will not make a hole in your budget and you will have a great time.
Enjoyed reading about the best Eastern European cities to visit? Check these:
The Mind-Blowing Tourist Scams You Can Find in Europe in 2023
3 Cheap Cities in Europe to Visit This Winter (And 1 to Avoid)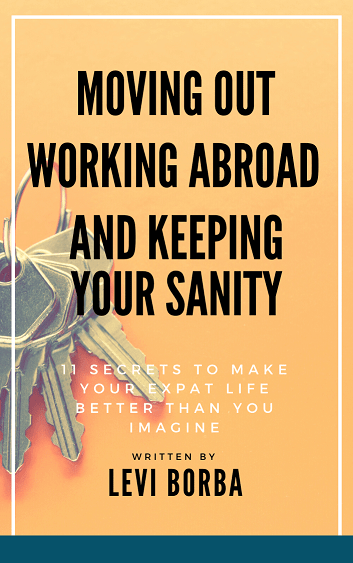 Levi Borba is the founder of The Expatriate Consultancy, creator of the channel The Expat, and best-selling author. Some of the links in this article may be affiliate links, meaning that the author will have a commission for any transactions.