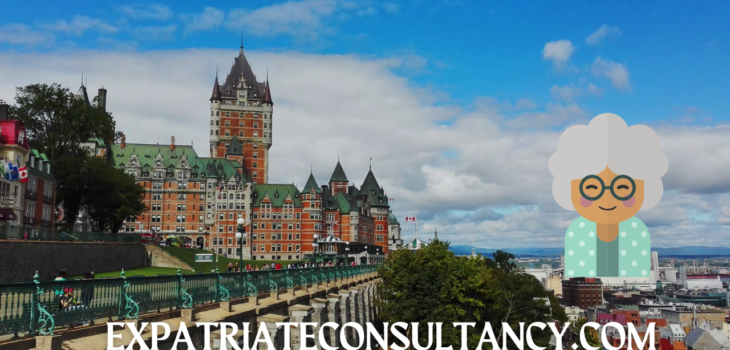 Retire to Canada – Here is What You Need to Know
Filled with incredible landscapes, draw-dropping views, delicious culinary delights, and some of the best outdoor adventures – Canada is a wonderful country to live in.
From the adventure-filled Rocky Mountains to the culture-stuffed cities of Quebec and Ottawa – Canada is a great choice of country for many retirees willing to spend their golden years enjoying a fantastic life.
Outdoor lovers will be overwhelmed with things to do in this vast country, including hiking, whale watching, kayaking in the lakes, exploring the national parks, skiing, and so much more.
Canada is also a nature lovers' paradise. With so many incredible animals to spot, and adventurous things to do, you will be spoilt for choice in this fantastic country.
Our consultancy's team wrote this article about this popular retirement destination after similar pieces about other places, such as:
Pros and Cons of Retiring in Canada
Offering a high standard of living, fantastic outdoor adventures, and delicious foods to try, there are so many reasons why you should retire to Canada.
So first, let's have a deeper look at some of the pros of retiring in Canada:
Pros of Retiring in Canada
The Standard of Living
Canada has a high standard of living compared to many other western countries due to the strength of the Canadian economy. With a low crime rate and a healthy population, the life expectancy of the average Canadian citizen is in the early 80s.
It is also one of the safest countries in the world to live in, and Canadians are some of the wealthiest people giving them larger levels of disposable income. Pollution in Canada is also very low, with the World Health Organisation (WHO) ranking the country as having one of the world's highest rankings for air quality.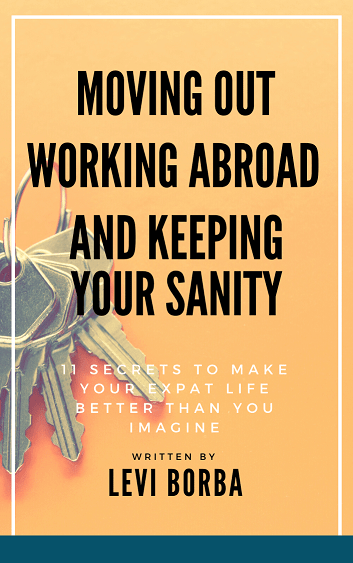 Healthcare System
Canadian citizens and permanent residents have access to Canada's universal health care services system which is readily available throughout the country. All forms of medical care are covered, except for prescriptions, dental, and vision health. The health care in Canada is of high quality, with great levels of care making it one of the best public healthcare systems in the world.
Although new arrivals into the country will have to wait until they are classed as permanent residents and are allowed to receive free healthcare, it will be necessary to purchase international health insurance to cover any treatment until this time.
Infrastructure
Canada has a strong infrastructure in place and is one of the most developed western countries in the world. Due to the vast scale of the country, the roads here are very well developed and are of excellent quality. There is also a great transport system in place, with an extensive bus network.
Telephone, mobile phone services, and the internet are reliable and efficient and provide almost no problems in terms of coverage and availability. Water and electricity are also readily available as you would expect.
The Lifestyle
One of the best reasons to choose Canada as the country of your choice to retire in is the type of lifestyle on offer.
The country is known for its incredible natural beauty, landscapes, and wildlife, and for outdoor lovers, this is the perfect place to spend your retirement years. The climate here leans more towards winter sports and winter recreation, so if you have spent time enjoying skiing, hiking, and cold-weather sports then this is a great place for you to retire.
Social Security Benefits
If you worked your entire life in another country and never contributed to the Canadian pension system, there is a chance that you did not contribute enough to be eligible for a Canadian Pension Plan.
But still, this doesn't mean you will never receive any of the social security benefits that are available in the country. For a legal resident, there is the possibility of making a social security agreement with the Canadian government, and that will provide benefits to your surviving spouse and children.
A social security agreement can help you qualify for social security benefits if you lived or worked abroad and in Canada.
Cons of Retiring in Canada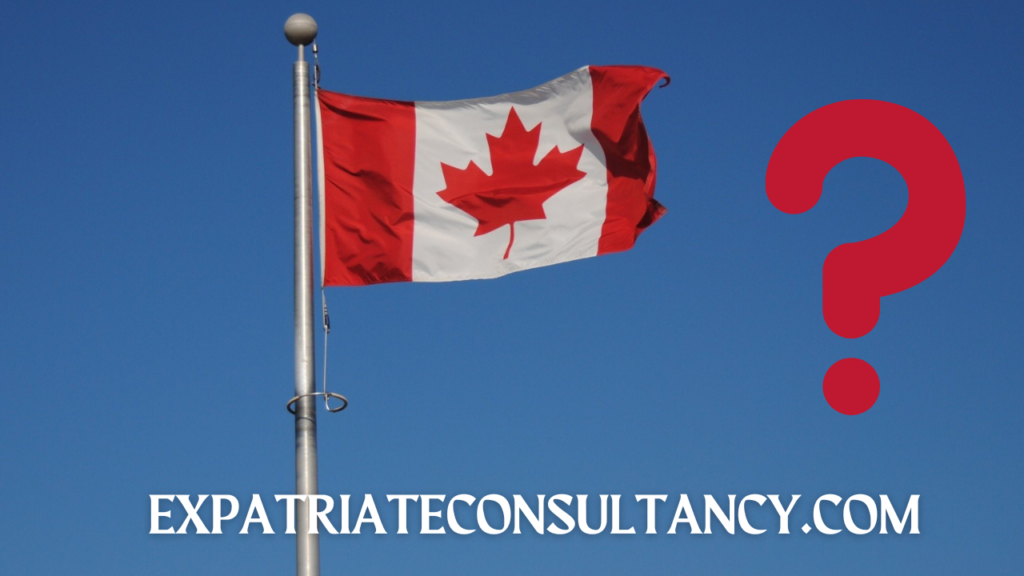 Although there are plenty of reasons why you should choose Canada as the country to retire in, there are some cons that you might need to consider before you make the decision.
Here are some of the reasons why you might not want to choose Canada as the country to spend your retirement years in:
Harsh Weather Conditions
One of the biggest cons of choosing to retire in Canada is the harsh weather conditions. Although the beauty of Canada under gorgeous picture-perfect snow is something that most people would love to experience, it can be hard for some to have to deal with grueling conditions for months on end. Daily snow shoveling, dangerous roads to contend with, and the general cold can be tiresome.
The long, cold months can also be particularly troublesome if you suffer from any health conditions that are affected by colder weather. As you get older, many illnesses such as arthritis can be made worse with the cold.
Taxes
If you are from the US, be aware that all services offered by the Canadian Government (like the universal healthcare system described above) also mean a heavier tax structure. There is a tax treaty between Canada and the US (as well as with many other countries), so you may avoid double taxation. Still, to enjoy such benefits (like foreign tax credits), it is essential to fill out all the paperwork for the tax authorities on time.
Cost of Living
Although Canada has a lower cost of living than compared to the United States, overall it still has a high cost of living in comparison to many other western countries. This is partially a consequence of the country having one of the highest worldwide incomes per capita. Therefore, you will need more money to retire in Canada than in other countries.
Large cities such as Vancouver and Toronto are especially costly to live in, so it may be necessary to avoid these cities as places to set up home.
Housing costs are also particularly expensive. Cities such as Toronto and Vancouver have extremely high rental rates and property prices, this is due to the imbalance between the supply and demand of properties in the city center. Choosing to live in smaller cities or outside of the areas will make property prices far more affordable.
Canada also has high taxes in comparison to the U.S. and other western countries. If you are moving from the U.S. to Canada then do consider this when weighing up the financial cost of living in the country.
Language Barrier
If you choose to live in eastern Canada then be prepared to have to learn some French. The province of Quebec is primarily Francophone, with almost everyone speaking French, and signage also being in French.
Unless you can speak French or choose to learn, it may be extremely difficult to get by with just English or another language. This may be disconcerting to some people who want to slide easily into a new retirement life without any difficulties.
How Much Does It Cost To Retire in Canada
Retiring in Canada can be a costly experience depending on which city you choose to live. What is considered enough income to live in a smaller city in Saskatchewan would barely pay for the rent in Vancouver or Toronto.
If you are moving from the United States then you may be surprised to find that items such as food, are imported into Canada from the U.S. and they have higher taxes on them. Fuel is also more expensive in Canada than it is in the U.S., and you need to consider any changes that may need to be made to your vehicle to comply with Canadian laws if you plan on taking your car.
However, housing and healthcare, once you become a permanent citizen, are a lot more affordable than they are in the United States, especially if you choose a smaller city or the outskirts of the city to live in.
Below there we have a mid-sized city in Canada compared with two cities that are a favorite retirement destinations in the US and Europe, so you will have a good idea if you have enough money.
Cost of Living in Halifax (Canada) vs Valência (Spain) and Tampa (the USA)
It's time for a comparison of the cost of living in Canada. I will not compare the living costs in Canada with those of New York or London, because nearly anywhere in the world is cheaper than those two cities.
Let's compare the cost of living in a mid-sized Canadian city (Halifax) with the best city for retirement in Europe (Valencia, Spain) and one of the favorite cities for pensioners in the USA (Tampa, Florida).
All prices are from Numbeo and Expatistan, two websites that crowdsource prices and living costs from thousands of users and contributors. Be aware that other major cities like Toronto where average living everyday expenses may be higher than in Halifax, but also smaller cities tend to be cheaper.
| | | | |
| --- | --- | --- | --- |
| Values in USD | Halifax | Valencia | Tampa |
| Meal for 1 Person, Inexpensive Restaurant | 14.89 | 11.59 | 21 |
| Domestic Beer (0.5-liter draught) in a Supermarket | 2.81 | 2.9 | 1.57 |
| Eggs (regular) (12) | 3.42 | 1.98 | 3.29 |
| Chicken Fillets (1kg) | 11.24 | 6.4 | 11.24 |
| Gasoline (1 liter) | 1.41 | 1.56 | 1.2 |
| Utilities (Electricity, Water, Garbage, etc.) for 85m2 Apartment, monthly | 141.16 | 128.6 | 182.51 |
| Internet (60 Mbps or More) | 76.17 | 31.88 | 63.85 |
| Cinema, International Release, 1 Seat | 11.17 | 7 | 14 |
| Short visit to private doctor (15 minutes) | 63.7 | 73 | 98 |
| Standard men's haircut in an expat area of the city | 16.5 | 20 | 23 |
| Rent of an apartment (1 bedroom) | 1219.65 | 720.77 | 2,035.75 |
| Price per Square Meter to Buy an Apartment | 2,109.74 | 2,999.91 | 4,635.63 |
Cost of different items in Halifax (Canada), Valencia (Spain), and Tampa (Florida, the USA).
How To Retire to Canada From the USA
If you are not a Canadian citizen, obtaining a permanent resident visa to retire in Canada is quite difficult if you have no significant residential ties to the country (like family or ancestry).
There are no formal retirement visa programs available in Canada, and to immigrate as a permanent resident then you have to follow the official immigration program, which allows only certain people to obtain permanent residency status. These include those with close family members that are already Canadian residents, skilled workers, and refugees or humanitarian cases.
Another option to allow is to visit on a tourist visa. US citizens are allowed to visit for up to six months at a time, and they are also able to purchase property whilst there, meaning they can enjoy half a year in Canada and half a year back in the States, or perhaps somewhere warmer during the harsh Canadian winters.
One major factor to consider is access to Canada's universal healthcare system. Only permanent residents are able to access free public healthcare, so international health insurance needs to be purchased if choosing to visit on a tourist visa.
Best Places To Retire in Canada
Victoria, British Columbia
Victoria has one of the mildest climates in Canada and offers a fantastic boating lifestyle due to its proximity to the Pacific Ocean. There are multiple beaches here, rugged wilderness, and plenty of chances to spot the local wildlife – it's a fabulous place to get outdoors and into nature.
It also offers a great city lifestyle and is the most populated city on the West Coast so it is a good mix for those wanting city and nature. Housing is a little more expensive here than in other areas, but property tax is low so if you aren't on a budget it's a great place to buy.
The average cost of living excluding rent is around $1,274 per month.
Canmore, Alberta
If you love an active lifestyle then Canmore is the perfect place to retire to. There are plenty of activities that you can try your hand at, including hiking, skiing, cycling, bird-watching, rafting, and many more. There are over 70 kilometers of trails to explore, so much to keep you busy if you decide on moving to Alberta.
It also offers some wonderful places to eat, from fine dining to smaller more rustic offerings. Those with a foodie taste will delight in spending weekends and evenings trying out what's on offer.
The average cost of living excluding rent is around $1,307 per month.
Halifax, Novia Scotia
For water and seafood lovers', Halifax may be the perfect retirement destination. It's an upbeat, coastal city with plenty of fresh seafood on offer and lots of water activities such as boating and fishing.
Halifax is a beautiful historic city, with mild winters and a fresh sea breeze in the summer. Spend your retirement days enjoying coastal walks, exploring the vibrant city, and tasting some delicious fresh seafood, what a wonderful way to spend your days!
The city is also a low-cost alternative to major urban centers like Toronto or Ottawa. Housing prices and property taxes are relatively affordable here, and the average cost of living excluding rent is around $1,244 per month. Bottom-line: you can have purchase more with the same income.
Kelowna, British Columbia
Kelowna is the perfect place to retire if you want to meet other retirees and become part of a big community, as over 18% of the population here are retirees.
Housing can be a little more expensive if you want to live in the heart of the city, but if money isn't an issue then this is a great place to get a good mix of nature, city life, good wine, and a quiet lifestyle. It also has lots of dry weather too, perfect for those who can't stand the rain.
The average cost of living excluding rent is around $1,164 per month.
---
If you enjoyed this article about retiring in Canada, here are a few other reading suggestions for you:
Our World Guide of Best Places to Expatriate
The Best Cities for Remote Workers This Year
The Easiest Countries to Adopt From – A Guide.
Subscribe (for free) to receive my articles directly in your inbox and receive a special gift. If you enjoy this article, please consider becoming a Medium member by using this link and have access to premium, unbiased content from authors not tied to big media.
Levi Borba is the founder of The Expatriate Consultancy, creator of the channel The Expat, and best-selling author. Some of the links of this article may be affiliate links, meaning that the author will have a commission for any transaction.