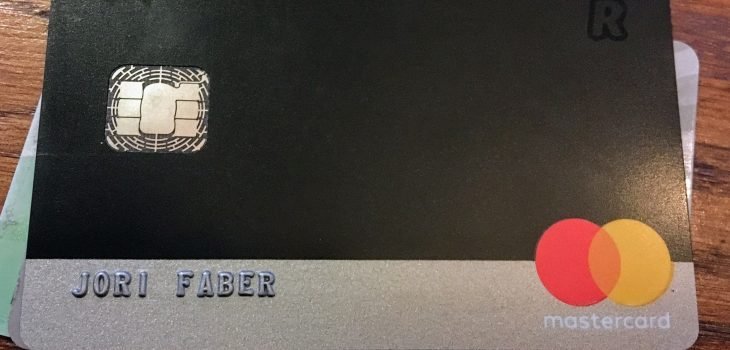 Revolut Stays
---
Revolut is a 6-year-old British financial & technology (Fintech) startup. 6 years is a remarkably short time span when you consider other financial companies. The Charles Schwab Corporation, on its sixth anniversary, was a small brokerage house with one single branch — nothing compared to the almost 400 offices it has today.
In six years, however, Revolut dazzled the whole world with a hallucinating expansion pace. Founded in 2015, in 2020, the company had a market value of $5.5 billion. In July of 2021, following a funding round led by Tiger Global and SoftBank, its valuation reached $33 billion.
This makes it the biggest British Fintech and the second largest in entire Europe. The largest, the Dutch payment processing company Adyen, is more than two times older than Revolut, being founded in 2006.
Revolut started as a digital wallet for international transactions in multiple currencies. In the beginning, it was not much different from companies like Skrill, for example.
In 2019, it announced the start of its stock trading functionalities, and in the same year, it made a deal with Visa that allowed it to issue credit cards.
While broadening the product portfolio, Revolut still played only in the financial field, competing with other neo-banks — fully digital banks that are taking market share from traditional institutions — like N26, Starling, or Monzo.
But in the middle of July 2021, during a press conference, Marsel Nikaj, Revolut's head of savings and lifestyle, made an announcement that left the crowd speechless:
Revolut was jumping into the travel wagon by launching Revolut Stays. Below is the opening text of the new product:
With Stays, you can discover, book and spend with confidence at dreamy destinations all over the world. Whether it's a big trip or a simple staycation, you'll get an awesome experience from the moment you book until you're kicking back on the beach.
From bargain B&Bs to luxury lodges, discover amazing accommodation all around the world and book the one that's right for you in minutes. Leaving you more time for the fun stuff, like learning how to order a cocktail like a local.
Revolut, a startup created by two Russians in their early 30s, already was a credit-card firm, a digital wallet, an exchange house, a payment mode in multiple currencies, and a brokerage house where you can buy stocks, gold, silver, and dozens of different cryptocurrencies.
Now they are turning into a one-stop travel tool offering accommodation and, shortly, airline tickets and car rentals. It is a market of more than a half-trillion dollars.
In other words, the launching of Revolut Stays proved the truth behind the rumors of how Revolut plans to become the first European super-app.
What is a super-app?
A super-app is an ecosystem of physical and digital functions aggregated in a single mobile application with a single login. The first — and most obvious — among the benefits are fewer passwords to memorize.
It also decreases the number of updates and eliminates the need to learn how to use every different application.
Amazon, Google, and Facebook all aim to become super apps, but none were successful so far. In fact, Facebook failed with the attempt to turn Whatsapp into one.
At the end of the day, Super apps bite a larger share of user's time and money. Imagine if the same app you used to watch movies and TV shows, you also used to download ebooks or buy groceries — this is more or less what is Amazon is trying.
Super apps are also masters in gathering consumer information and using that for their benefit. The more they know customer behavior, the more tailor-made offers they can make, so users spend more time and money on them.
This is the formula behind the success of Tencent, the enormous Chinese tech conglomerate and leader in the super app realm. They are the creators of WeChat.
Initially, it was just a messaging app, that later morphed into an ecosystem of services that includes taxi rides similar to Uber, payments/virtual wallets comparable to banks, hotel reservations similar to Booking or Expedia, games like in the Steam platform, medical consultations, and more.
In China, WeChat became the app of all apps, and every functionality they add eliminates hundreds of competitors, thanks to the network effect that runs rampant on the platform economy.
The Platform Economy & Network Effect: The Winner takes all
Theplatform economy is economic and social activity facilitated by platforms, […] also known as "digital matchmakers". Examples of transaction platforms include Amazon, Airbnb, and Uber.
Network effects are the incremental benefit gained by an existing user for each new user that joins the network.
To understand how the network effect works — and why it is often associated with results where the winner takes all — let's take the case of Airbnb.
The more travelers (i.e. consumers) join the platform, the more useful and valuable it is to hosts (i.e. producers) like guesthouses, boutique hotels, or people with spare rooms because they have more business opportunities. The reverse is also true. As more hosts join the network, travelers can find more suitable locations and better prices for their next travel. The network becomes more valuable for both sides the more it grows.
The larger a network (and a platform) is, the more difficult it will be for new competitors. It is not impossible to compete — once Myspace was the largest social media network in the world, just to be dethroned by Facebook.
But for a new competitor to win the fight against established platforms, either they need to innovate drastically — this approach was taken by Facebook against Myspace — or to start big.
That is what Revolut is doing in their advance on the travel market — they are starting big, and using their inbuilt advantage.
Why does Revolut have an inbuilt advantage?
When a platform attains a critical mass of users, the cost of joining the platform is outweighed by the value of joining, with most of that value being derived from the power of the network.
Revolut's latest reports revealed that, after hitting 14.5 million users in 2019, the company already is near 16 million customers during the 2Q of 2021.
Since the new product Revolut Stays is an in-built function on the Revolut app, it will start with 16 million users itself. Below, the size of the 2 main competitors (numbers compiled by Statista) in the USA.
Booking.com: 20.1 million users.
Expedia: 18.1 million users.
That means Stays is born in Europe with almost the same size as Booking.com and Expedia in the US.
If starting that big is not enough, they are also using the enormous resources from multiple investors to attract new users by offering a 10% cashback for rooms reserved via Revolut Stays.
But the size itself is not the main, inbuilt advantage of Revolut.
This advantage, this secret weapon that it is nearly impossible for Booking.com, Expedia, or Airbnb to copy is the very thing that makes super apps so attractive:
They provide a seamless, faster, and smoother user experience.
If you reserve a room at Booking.com, to finalize your reservation you need to pay, accessing an API or App from your bank account or credit card to input data.
Revolut is already the bank. A mobile bank that is on the phone of millions of users. Once reserved the hotel room (check here how to get a hotel room cheaper), you can pay with a single click.
Fewer clicks for the same result = Less time and fewer obstacles for customers = more attractivity. Amazon reduced in one click their shopping experience, and that increased their revenue by 300 million dollars.
What comes next? Or how Revolut may take over an entire industry.
A few days ago, Luke Massie, on a column at Sifted, wrote the following:
The race to be the first super app in Europe is on.
The likes of Uber, PayPal and Revolut have bold ambitions to build something similar to China's WeChat or Alipay — an app with which consumers can shop, communicate, hail a cab, access financial services and more. But no one-stop-shop is yet to dominate this potentially lucrative market in Europe.
The solution is clear: Europe's very own super app which brings together social media, social commerce, banking, payments and more.
A super app is not a necessity, but a convenience. One does not really need one single application that performs multiple functions but the easiness to use, fewer icons on our cell phone screens, and the seconds saved at every transaction make the idea of a one-stop-shop app tremendously attractive.
Revolut is the first great challenge that Booking.com, Airbnb, and Expedia face — not counting the mutual competition between all of them. For now, the functionality is still limited to the UK but soon will expand to the rest of Europe, and the World.
It is a matter of time until it becomes a truly multifunctional, multi-industry super app, weaponized by the winner-takes-all outcome so common in the platform economy.
---
Related to this article, we can suggest the readings below:
The 5 Best Fiverr Gigs Expatriates Can Offer to Make $ Abroad
5 Books Every Entrepreneur Must Read This Year - Even Before Starting a Business
The 5 Top Fiverr Gigs for New Entrepreneurs and Creators
To Join Fiverr and start with a $20 Bonus, Click Here.
---
Levi Borba is CEO of expatriateconsultancy.com, creator of the channel Small Business Hacks, and best-selling author. You can check his books here, his other articles here, or his Linkedin here.