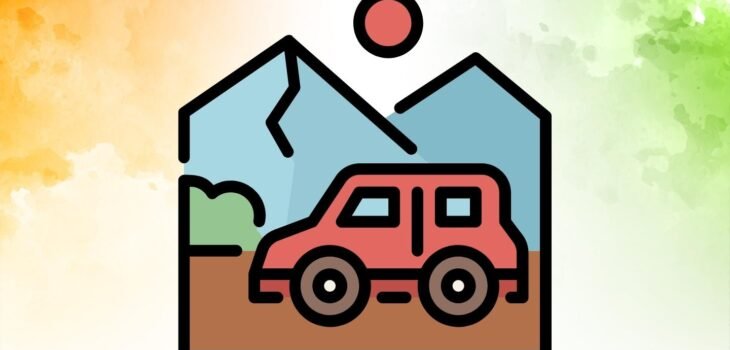 From Asia to America, We Selected the Best Non-Beach Vacation Plans for You.
Resorts with pools close to sandy beaches are often the idea of a summer vacation destination, but not everyone loves the crowds of beachgoers. So why not consider a summer holiday far away from the salt water? Rugged mountains, dense forests, and historical cities are among the top spots for non-beach vacations.
There are so many incredible places in the next paragraphs where you can spend your entire time on holiday without a single stripe of the ocean in sight.
In our exploration of the top spots for non-beach vacations, we will give the best summer destinations grouped into 4 different types:
1 – Forest and National Parks Worldwide
2 – Road Trips
3 – Desert Oasis
4 – Landlocked Countries With Rich History
Ready?
1 – Seek Peace in a Forest or National Park
When the world gets overwhelming, and you feel like the city is pressing in on you, flee to the forests.
Or, as the old Latin motto, fugere urbem.
There are some great parks and forests around, each one unique. In Costa Rica, the otherworldly quality of the Monteverde Cloud Forest will astound you. This dense forest is home to thousands of species of plants, animals, and insects.
When we think about nature, Belgium might not immediately come to mind. But just a short drive from Brussels, you'll find Hallerbos Forest. Many tourists visit in the spring for the bluebells, but it's still an impressive place to explore throughout the summer.
And when you want to see some of the tallest trees in the world, plan a visit to Sequoia and Kings Canyon National Parks in the U.S. Drive along the winding roads, or find one of the hiking trails. And many of the biggest and most famous redwood trees are accessible from a paved, wide path.
Suggest Places If You Want to Spend Time On Outdoor Activities in a National Park
Plitvice Lakes National Park, Croatia: This UNESCO World Heritage site is known for its cascading lakes linked by waterfalls. Visitors can explore the park's extensive walking trails, enjoy bird-watching, or take a quaint boat ride across the lakes. The closest international airport is Zagreb Airport, approximately 130 kilometers away.
Pyrenees National Park, France: Spanning the border between France and Spain, this picturesque park offers a variety of outdoor activities, including hiking, rock climbing, and wildlife spotting. If biking up mountain trails aren't your thing, take a leisurely stroll through the park's scenic landscapes. The nearest international airport is Pau Pyrénées Airport, about 70 kilometers away.
Yellowstone National Park, USA: America's first national park, Yellowstone is famous for its geysers, hot springs, and diverse wildlife. Visitors can enjoy hiking, camping, and wildlife viewing. If you're looking to spend a summer afternoon in a different way, try kayaking or rafting on the Yellowstone River. The closest international airport is Jackson Hole Airport, located within the park itself.
Kruger National Park, South Africa: One of Africa's largest game reserves, Kruger National Park is home to a high density of wild animals, including the Big 5: lions, leopards, rhinos, elephants, and buffalos. Visitors can embark on thrilling safari tours or spend their summer days observing the great outdoors from the comfort of a resort. The nearest international airport is O.R. Tambo International Airport in Johannesburg, approximately 450 kilometers away.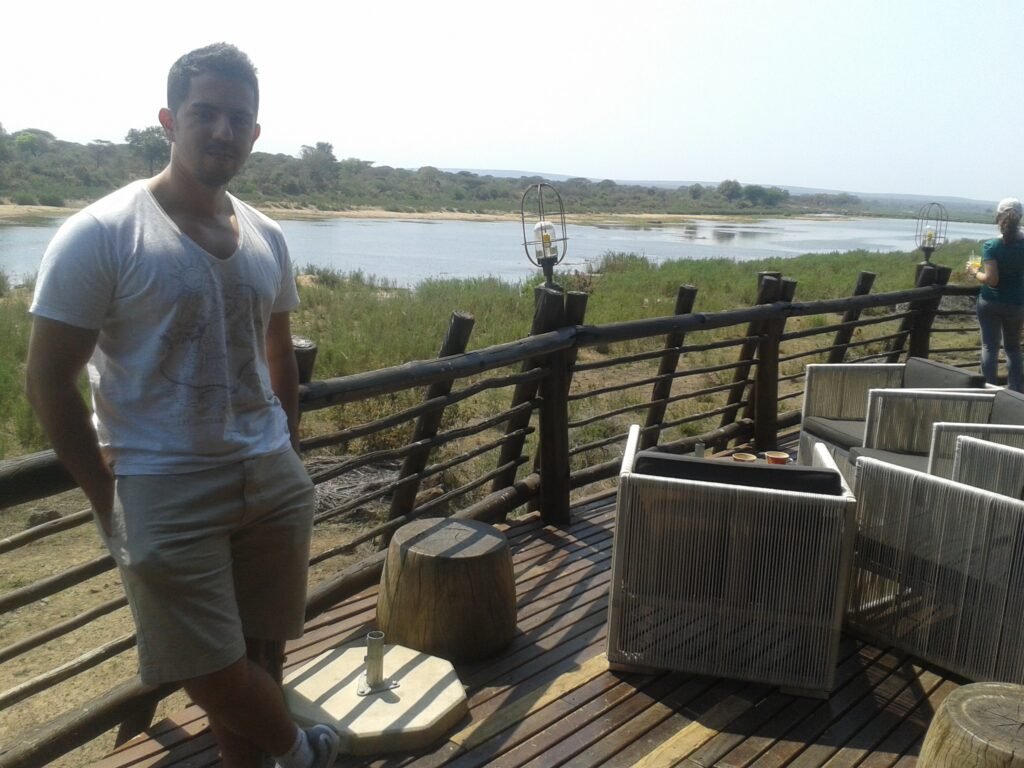 2 – Take a Road Trip
If getting to the destination is a big part of the fun for you, then a summer road trip is ideal.
In the US The iconic Route 66 beckons to many travelers who want a glimpse of the past. Although much of the road fell into disrepair for years, many businesses have returned, and Mother Road lives again. To ensure you get the most out of your Route 66 drive, consider renting a car and lining up the right car insurance.
But the U.S. doesn't have a monopoly on road trips. In Canada, the Icefields Parkway will take you past breathtaking glaciers and the awe-inspiring Rocky Mountains. If you have the time and plan ahead, you can drive through both Banff and Jasper National Parks.
For a road trip that'll expose you to sweeping deserts and long stretches of solitude, head to Windhoek in Namibia. From there, you can drive past the breathtaking orange dunes, visit Namib-Naukluft National Park, and enjoy the oldest desert in the world.
Get the most out of your road trip through Namibia by researching before you go. Many people rent a 4X4 and avoid driving at night since there are no lights along most of the roads.
Places in the World If You Are Looking For a Road Trip
The Amalfi Coast, Italy: This picturesque route along Italy's southwestern coast offers stunning views of the Mediterranean Sea. Along the way, you can visit quaint seaside towns, explore historic architecture, and even take a ferry to the island of Capri for a change of scenery. The closest international airport to start your journey is Naples International Airport.
The Ring Road, Iceland: This 1,332-kilometer route circles the island nation, offering views of glaciers, waterfalls, and geysers. You can stop for a dip in a geothermal pool, visit the black sand beach at Vik, or watch for the Northern Lights. If you're looking to take a summer getaway, this route offers plenty of spots to visit. The journey typically begins in Reykjavik, with Keflavik International Airport being the nearest.
Pacific Coast Highway, USA: This iconic American road trip takes you along the California coast from San Francisco to Los Angeles. You can visit state parks, enjoy beach towns, and even stop for wine tasting in Napa Valley. The journey typically starts in San Francisco, with San Francisco International Airport being the closest.
Garden Route, South Africa: This scenic drive along South Africa's southeastern coast takes you through diverse landscapes, from beaches to mountains to forests, and is one of the best ideas for a honeymoon trip. You can visit wildlife reserves, enjoy water sports, or explore local markets. For a unique experience, consider a hot air balloon ride over the picturesque landscape. The closest international airport to start your journey is Cape Town International Airport.
3 – Find a Desert Oasis
Deserts have a reputation for being empty and barren. Still, many are teeming with life and incredible things to see. To wander through history, visit the Wadi Rum in Jordan. Often compared to a Martian landscape, the Wadi Rum is home to ancient archaeology, including thousands of petroglyphs and inscriptions. Take a jeep tour, or make the experience more memorable with a camel ride.
If you want to see a desert full of trees, travel to Joshua Tree National Park. Here, you can see where the Sonoran and Mojave deserts meet and wander through some of the strangest trees on Earth. Slow-growing, spiky Joshua trees spread their limbs amid outcroppings of large rock formations. Although the summer is considered "off-season," this desert is worth a visit with some planning for the extreme heat.
And for a genuinely unforgettable desert trip, visit the Karakum Desert in Turkmenistan. The vast desert covers more than 70 percent of the country. Many tourists go to Karakum to see the ominous-sounding Gates of Hell, a crater that has burned continuously since 1971. However, the hole may not burn for much longer as the government is researching ways to put it out.
Places in the World If You Are Looking For a Desert Oasis Non-Beach Holiday
Palm Springs, USA: This desert oasis in California is known for its hot springs, stylish hotels, and golf courses. Visitors can enjoy a tram ride up to Mount San Jacinto, visit the Palm Springs Art Museum, or spend a summer afternoon exploring the city's arts and community engagement. The closest international airport is Palm Springs International Airport.
Merzouga, Morocco: Located in the Sahara Desert, Merzouga is famous for its large sand dunes. Visitors can enjoy a camel trek, spend a night in a desert camp, or explore the local Berber culture. If history buffs are looking for a new vacation spot, this could be an ideal summer destination. The nearest international airport is Marrakech Menara Airport, approximately 560 kilometers away.
Huacachina, Peru: This small village in southwestern Peru is built around a small oasis surrounded by sand dunes. Visitors can enjoy sandboarding, dune buggy rides, or simply relax by the lagoon. If you're looking for a way to spend a summer away from the traditional beach, this could be your spot. The closest international airport is Jorge Chávez International Airport in Lima, about 300 kilometers away.
4 – No Beach Access Here – Summer Getaways in Landlocked Countries!
Finally, if you want to ensure you don't get so much as a glimpse of a beach during your stay, consider taking your vacation in a landlocked country. Currently, there are 44 landlocked countries, and many offer fantastic things to see and do. For example, the smallest landlocked country is Vatican City. If you want to make extra sure you don't accidentally visit a beach, travel to Liechtenstein or Uzbekistan.
Other landlocked travel gems include Mongolia, Nepal, and Bolivia, and there are 16 landlocked countries in Africa. And the largest landlocked country in the world is Kazakhstan. In all these places, you'll find yourself exploring things that have nothing to do with the beach.
Landlocked Countries That You Should Visit
Switzerland, Europe: Known for its stunning alpine landscapes, Switzerland offers a range of activities from hiking and skiing in the Alps to exploring historic cities like Zurich and Geneva. If you're looking for a non-beach summer vacation spot, consider spending your summer here. The major international airports in Switzerland are Zurich Airport and Geneva Airport.
Hungary, Europe: Hungary is rich in history and culture, with Budapest, its capital, one of the most beautiful cities in Europe, known for its architectural landmarks such as Buda Castle and the Hungarian Parliament Building. Visitors can also enjoy a relaxing soak in one of the city's famous thermal baths. If wine tasting is your thing, head inland to the vineyards of Eger and Tokaj. Budapest Ferenc Liszt International Airport is the main international gateway to Hungary.
Bolivia, South America: Bolivia offers a diverse range of landscapes, from the Andean mountains to the Amazon rainforest. Visitors can explore the Uyuni Salt Flats, Lake Titicaca, or the historic city of Potosí. If you're looking for a change from traditional beach destinations, Bolivia offers plenty of activities for the whole family. The main international airport is El Alto International Airport in La Paz.
Paraguay, South America: Paraguay is a hidden gem among the best Spanish-speaking countries to visit, known for its rich indigenous culture and natural beauty. Visitors can explore the capital city of Asunción, visit the Jesuit Missions of La Santísima Trinidad de Paraná, or enjoy bird watching in the vast Paraguayan Chaco. The main international airport is Silvio Pettirossi International Airport in Asunción.
Nepal, Asia: Home to the majestic Himalayan range, Nepal is a paradise for trekkers. Visitors can explore Kathmandu's historic sites, embark on a trek to Everest Base Camp, or enjoy wildlife viewing in Chitwan National Park. If mountain biking is your interest, the summer weather in Nepal is ideal. Tribhuvan International Airport in Kathmandu is the main international gateway to Nepal.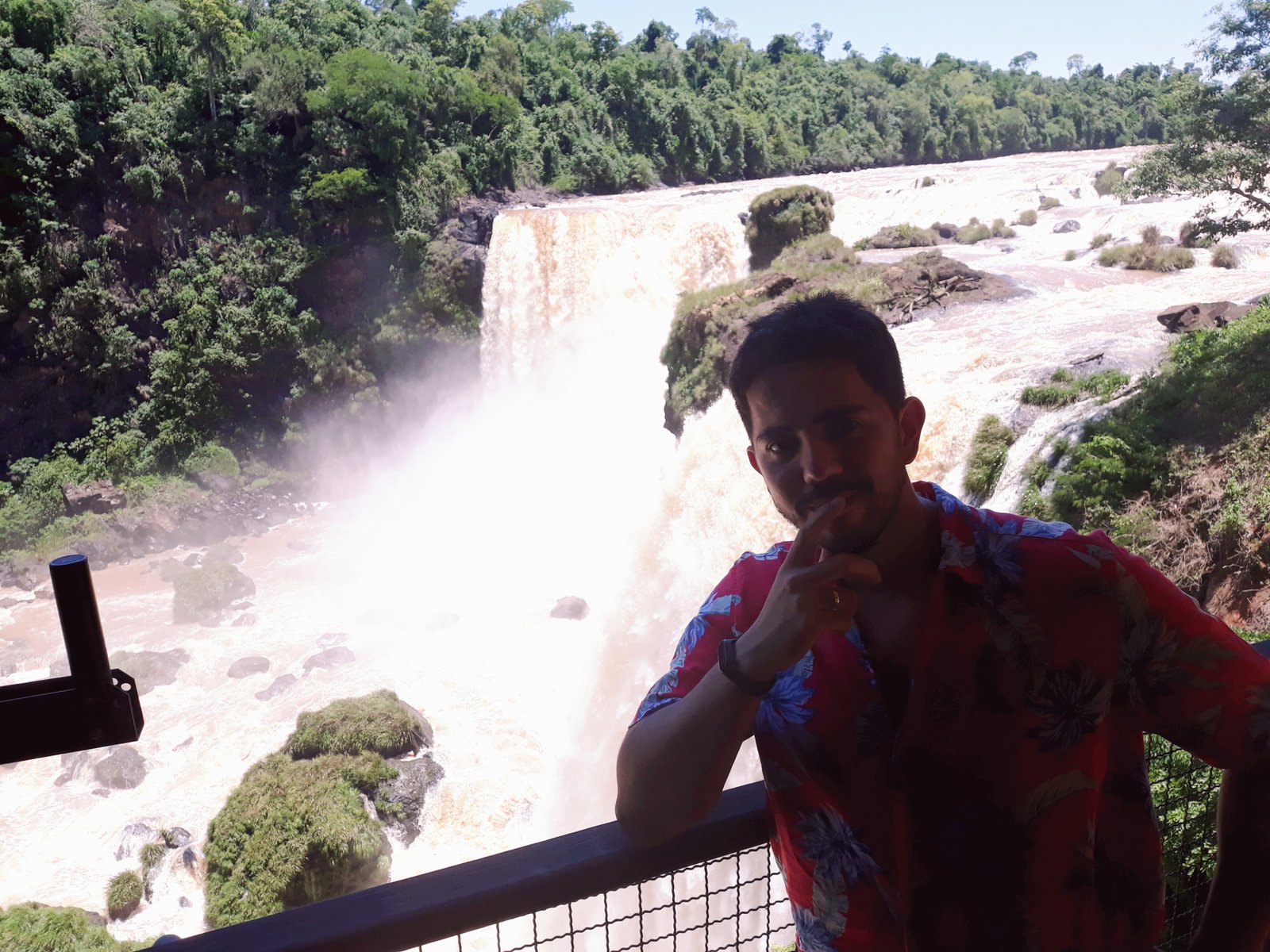 Conclusion: Summer Vacation is not a Synonym for Going to the Beach.
There are so many non-beach vacations you can choose that have nothing to do with sand and waves. If you are not planning on going to the beach or is looking for different summer getaways, get creative. Board a flight or hop in a car and go somewhere breathtaking, far away from the ocean.
As we showed in this article, there are plenty of spots, and a beautiful summer is the best time of the year to explore many of these places located off the coast.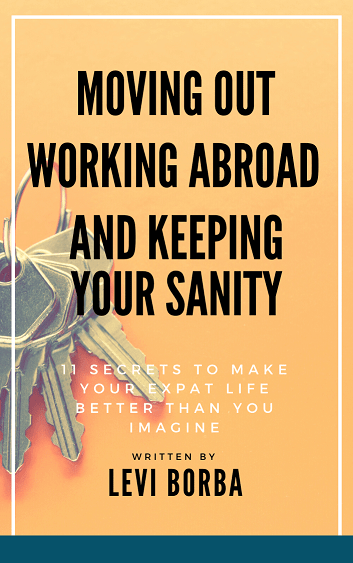 ---
If you enjoyed this article about the best non-beach vacations, here are a few other reading suggestions for you:
The Mind-Blowing Tourist Scams You Can Find in Europe in 2023
The Best Cities for Remote Workers in 2023
Levi Borba is the founder of The Expatriate Consultancy, creator of the channel The Expat, and best-selling author. Some of the links in this article may be affiliate links, meaning that the author will have a commission for any transactions.