Murder Capitals: Things in Common Among the Most Dangerous Places in Mexico
The world is full of cities that may seem vastly different at first glance.
The climate, culture, and cuisine can vary wildly from one urban area to the next. However, upon closer examination, it's often possible to find surprising similarities between seemingly disparate cities.
This is certainly the case when it comes to some of the most dangerous cities in the world. Despite differences in geography, demographics, and history, there are a number of striking commonalities that tie these cities together.
The Mexican cities of Tijuana, Acapulco de Juarez, Ciudad Victoria, Ciudad Juarez, and Irapuato are all known for their high rates of violent crime.
But they couldn't be more different, at least at first glance.
However…. what if we dig deeper? Despite thousands of murders and blood-stained streets, what else do they have in common?
Previously, we've published guides on violent crime rates that stirred quite a bit of discussion and controversy:
This time, it will NOT be different, so keep reading.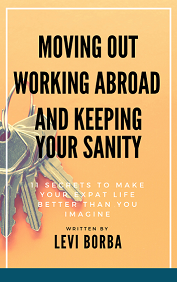 What Lesson Do the Most Dangerous Places in Mexico Teach Us?
Here is the thing: we found the things that tie all these hyper-violent Mexican metropolitan areas together. If you observe these symptoms in your town or city, this is a very bad sign.
This is exactly what makes the next paragraphs so valuable even if you don't live in Mexico: the phenomenon observed in Tijuana or Ciudad Juarez is being replicated in multiple places across the world.
With this article, we'll delve into the weird, odd, and even eerie commonalities between the most dangerous cities in Mexico. Use this as an alert for you, no matter where you live.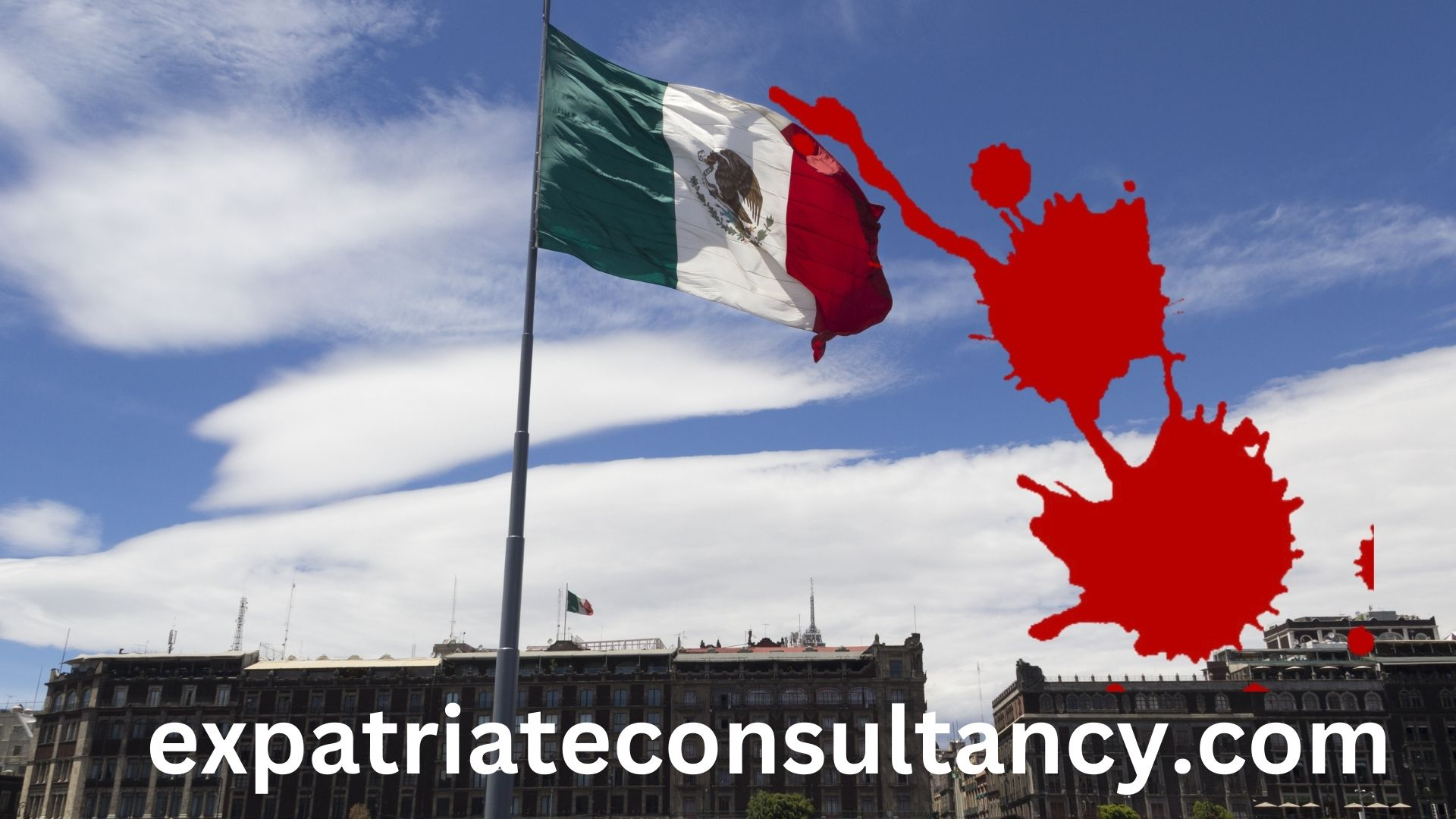 Mexico Is Home to Five of the Six Most Dangerous Cities in the World.
Of the 10 most violent cities in the World:
5 are in Mexico (all of them in the Top 6)
3 are in Venezuela
2 are in Brazil
1 is in South Africa
Here is the list of the most violent cities in the world by murder rate, according to Statista:
10 – Cape Town, South Africa
• Murder rate per 100k residents: 66.36
• Total number of residents of the metropolitan area: 4,758,405
9 – Fortaleza, Brazil
• Homicide rate per 100k residents: 69.15
• Total number of residents of the metropolitan area: 3,936,509
8 – Natal, Brazil
• Murder rate per 100k residents: 74.67
•Total number of residents of the metropolitan area: 1,262,741
7 – Ciudad Guayana, Venezuela
• Homicide rate per 100k residents: 78.3
• Total number of residents of the metropolitan area: 950,000
6 – Irapuato, Mexico
• Murder rate per 100k residents: 81.44
• Total number of residents of the metropolitan area: 874,997
5 – Ciudad Juárez, Mexico
• Homicide rate per 100k residents: 85.56
• Residents of the metropolitan area: 1,527,482
4 – Ciudad Victoria, Mexico
• Murder rate per 100k residents: 86.01
• Residents of the metropolitan area: 374,000
3 – Caracas, Venezuela
• Homicide rate per 100k residents: 99.98
• Residents of the metropolitan area: 2,957,000
2 – Acapulco, Mexico
• Murder rate per 100k residents: 110.5
• Residents of the metropolitan area: 782,661
1 – Tijuana, Mexico
• Homicide rate per 100k residents: 138
• Residents of the metropolitan area: 2,070,875
9 of the 10 Most Dangerous Cities in the World are in Latin America
This striking concentration of cities in only 4 countries is also replicated when we consider not only the 10 most violent, but the 50 most dangerous urban areas in the world. In this case, the numbers are like that:
15 are located in Mexico
14 are in Brazil
6 are in Venezuela
4 are in the United States of America
3 are located in South Africa
It is easy to find something to blame for the violence in certain countries, like the collapsed economy in Venezuela or the racial tensions in South Africa.
But both Mexico and Brazil (the place where I was born, by the way), pose a very curious puzzle.
So instead of looking for reasons to blame, we searched for what the most dangerous places in Mexico (and the world) have in common.
The results are truly jaw-dropping.
Read also: The Most Dangerous City in Each European Country
What Do The Most Dangerous Cities in Mexico Have in Common?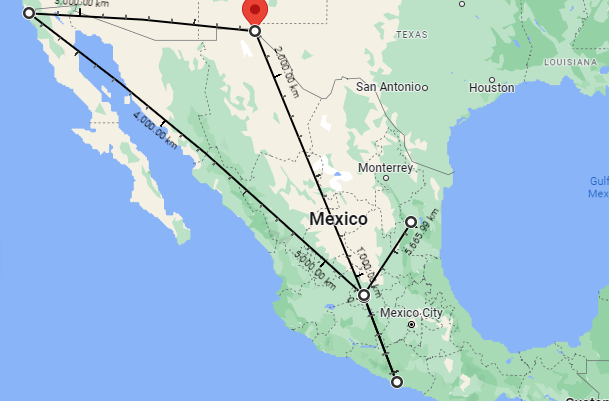 In the next paragraphs, we put together the similarities between all (or almost all) of the five most dangerous cities in Mexico.
At first glance, it may look that things like size or weather are trivial, but all of them contribute to a thin, conducting thread that leads to the true causes of the elevated violence in these metropolitan areas.
All of them are relatively large
The most dangerous city in the world, Tijuana, is in a metropolitan area with over 2 million inhabitants. Ciudad Juarez has more than 1.5 million people. While smaller, Acapulco, Irapuato, and Ciudad Victoria are all above 350,000 inhabitants.
One could think that the most dangerous places come in all sizes, and that is not totally wrong. But only large cities have the structure, economy, and population to support widespread criminal activities like:
Racketeering and extortion. Large cities often have a complex and diverse economy, which can provide opportunities for organized crime groups to engage in racketeering activities such as loan sharking, gambling, and money laundering.
Extortion: Due to the larger population and more significant number of businesses in urban areas, extortion can be a lucrative criminal activity, but also brings drug related violence.
Drug trafficking: Large cities provide anonymity, making it easier to maintain complex operations for manufacturing and transporting large volumes of narcotics.
Gang violence: Due to the larger pool of opportunities for organized crime mentioned above, a large city attracts more gangs that want to dominate their zones, resulting in gang wars and elevated crime rates that leave multiple dead bodies.
That is why, even the safest big cities in the US are not that large. There are also exceptions. Mexico city or Guadalajara are relatively safe, despite being large cities, and there you just need to use your common sense and take the normal precautions. Not the case of the other cities we will mention next.
Read also: The Most Unusual Scam Methods Used in Brazil
All of them have hot and dry climates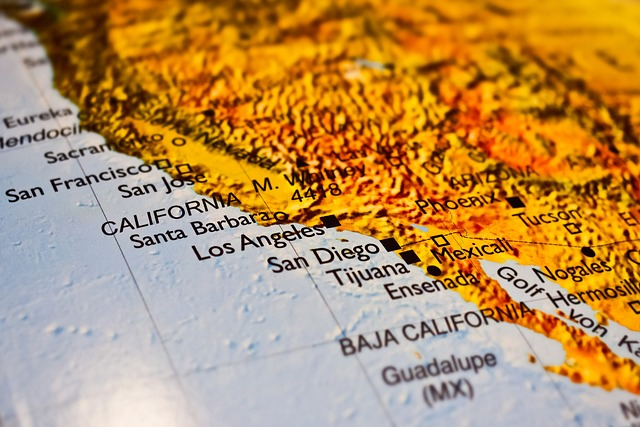 Below is the average precipitation (rain or snowfall, but most likely rain since it is Mexico) in all os the 5 most dangerous places in Mexico.
Tijuana, the most dangerous city in the world, is also one of the driest cities in the country: 230 mm (9 inches) of rain per year
Ciudad Juarez: 275 mm (11 inches) per year.
Irapuato: 600 mm (24 inches) per year.
Ciudad Victoria: 900 mm (35 inches) per year
Acapulco: 1,700 mm (67 inches) per year
Arid rainfalls, per definition, are those that receive less than 25 inches of rain per year. So 3 of the most violent cities in Mexico are arid. Ciudad Victoria is not that far either.
Only Acapulco is the exception (and we will see this city being the exception a few more times here, for a curious reason).
Such dry weather is not a rule in Mexico. In fact, Mexico has plenty of remarkably wet cities like Veracruz or Tampico. Cities in the state of Chiapas, like Tapachula, experience over 2000mmm of rainfall per year.
But apparently, organized crime prefers dry weather, for the very simple reason that it is easier to transport their product (drugs and people, since we are talking about the drug trade, cartels and human smugglers). When these organizations need to cross rainy areas of Mexico, they often resort to boats or airplanes.
The majority of them are close to the US border (or on the way to it)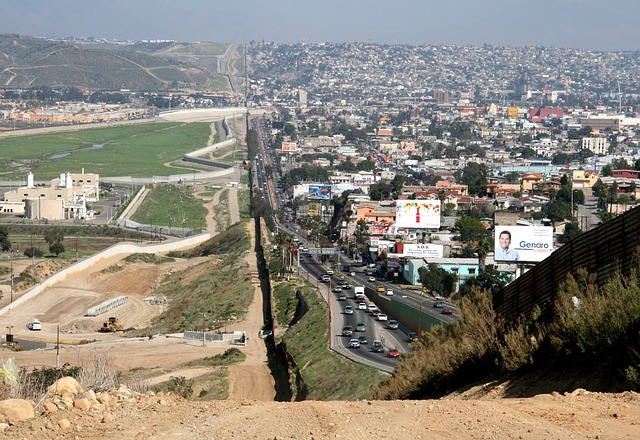 Located in the northwestern state of Baja California, Tijuana shares a border with the American city of San Diego, California. The distance between both, the busiest border crossing in the world, is only 5 kilometers (3.1 miles).
Curiously, San Diego, located in the state of California, is one of the safest metro areas in the US, while neighboring Tijuana is one of the most dangerous cities in the world.
Ciudad Juarez is also a border city, directly across from El Paso, Texas, and the border crossing is only 2.5 kilometers (1.5 miles).
While not that close, Ciudad Victoria is not far either, The nearest border crossing at Nuevo Laredo is about 300 kilometers (186 miles) and the city is located in one of the two important routes that leads to the US via Monterrey.
The same is valid for Irapuato. Despite being not that close to the US (around 800 km), it is on the way to America via Monterrey.
Lastly, Acapulco is again the exception. The city, one of Mexico's main tourist areas, is really far from the US (over 1,800 kilometers). But soon things will start to get interesting for Acapulco too.
All of them are routes for drug cartels
Tijuana, Ciudad Juarez, and Ciudad Victoria are all located along the US-Mexico border, a significant transit point for drugs smuggled into the United States. The US drug enforcement agency has offices in some of these cities due to their importance in the international drug trade.
Irapuato, as we stated previously, is further inland, but is located in a state that is a famous transport route for drugs. Guanajuato (the state where Irapuato is located) is also a spot for drug production activities, particularly related to synthetic drugs like methamphetamine.
This is likely due in part to the state's central location in Mexico, which provides easy access to major cities and transportation routes.
Acapulco, on the other hand, is located on the Pacific coast, which makes it a key location for drug trafficking operations. The city has several major ports and highways that provide easy access to other parts of the country, as well as to international drug trafficking routes.
All of them are battlegrounds for criminal organizations
In Tijuana, The Tijuana Cartel, also known as the Arellano Felix Organization (AFO), is one of the oldest and most well-known drug trafficking organizations in Mexico. It has been active in the place since the 1980s. However, in recent years, the Sinaloa Cartel arrived in the city, and there have been reports of cartel related violence that even required the Mexican government to declare an army intervention.
Ciudad Juarez has been a major center of drug trafficking and violence for many years, with multiple organizations vying for control. The C.D.J (Cártel de Juárez), also known as the Vicente Carrillo Fuentes Organization, was one of the dominant groups in the city decades ago, but has since been weakened by arrests and infighting.
Nowadays, other groups are active in the area, including the incredibly dangerous Sinaloa Cartel. The battles between rival gang members often result in multiple murders and massacres.
Ciudad Victoria, like many cities in the state of Tamaulipas (where it serves as the capital city), has been plagued by violent crimes and instability due to the presence of multiple drug trafficking organizations, including the Gulf Cartel (Cártel del Golfo) and the Cártel del Noreste.
In Irapuato, the Jalisco New Generation Cartel (Cartel de Jalisco Nueva Generación – CJNG) is one of the main criminal groups operating there and in the wider state of Guanajuato.
The CJNG is a powerful and highly organized cartel that has been responsible for a significant portion of the drug-related violent crimes in the region. Another criminal organization that has been active in Irapuato is the Santa Rosa de Lima Cartel, which is also based in Guanajuato. The Santa Rosa de Lima Cartel has been involved in turf wars with the CJNG, and that resulted in massive violence and an increasing crime rate.
Lastly, Acapulco is a more peculiar case.
It is historically the most popular tourist destination on the Pacific coast of Mexico. But many tourists and an inflow of US dollars turned the place into an attractive location for drug traffickers looking to launder money through the local economy. Its proximity to the pacific ocean also puts it en route for drug smugglers and human trafficking.
The cartel violence between rival gangs that want to dominate the city has had a significant impact on touristy areas (since often innocent bystanders are affected) in recent years, leading to a decline in visitors and economic hardship for many residents.
The place, one of the most popular tourist destinations in the country, has been a battleground for several drug trafficking organizations, including the Beltran Leyva Organization, the Jalisco New Generation Cartel, and the Los Rojos gang. In recent years, the Sinaloa Cartel gained ground in the area.
All of them are part of migration routes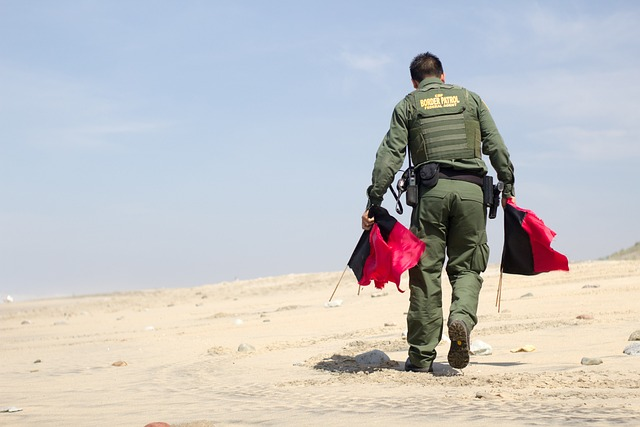 All 5 cities are located in regions of Mexico that are known to be major transit points for migrants from Central America who are seeking to reach the United States. However, the role that each city plays in this process can vary.
Tijuana and Ciudad Juarez, as border cities, are major entry points into the United States for both legal and illegal migrants. Migrants may travel through Mexico by foot, car, or bus to reach these cities, and then attempt to cross the border into the United States, either at official ports of entry or through more remote areas.
Acapulco, Ciudad Victoria, and Irapuato are located further inland but are very important transit and gathering points for human smugglers that handle the immigrants coming from Central America. For example, many migrants may pass through Acapulco as they travel along the Pacific coast of Mexico toward Tijuana or other northern border cities.
Another example was the massive caravan that arrived in Irapuato coming from countries like Guatemala, Nicaragua, and El Salvador.
Human trafficking is almost as profitable as drug trafficking. Therefore, just as drug cartels fight for the supremacy of these zones, part of the violence can be attributed also to battles between human traffickers. Often both activities are operated by the same organizations.
What More You Should Know If You Are Visiting Mexico?
Which are the most dangerous cities in Mexico for tourists in 2023?
The 10 most dangerous cities in Mexico 2023 include some of the country's major urban centers as well as smaller cities. These cities experience high levels of crime such as violent crime, drug trafficking, and robberies, making them a risk for tourists.
The list can change year over year, but some common cities mentioned as dangerous places in Mexico are Tijuana, Acapulco, Ciudad Victoria and Chihuahua City. Factors like cartel presence, drug trade, and the drug trafficking-related violence contribute to these cities' unsafe reputation. It's essential to stay informed about the current situation in these cities and potentially avoid them on your visit to Mexico.
2. How is the homicide rate in Mexico currently?
Despite recent improvements, Mexico's homicide rate—26.6 deaths per 100,000 people—remains close to historical highs.
The homicide rate in Mexico varies by region, with some areas showing lower rates than others. In parts of the country where drug cartels like the Sinaloa Cartel or the Santa Rosa de Lima Cartel are more active, the homicide rate tends to be higher.
While the overall homicide rate is concerning, some parts of Mexico are still considered safe for tourists. Pay close attention to travel advisories and choose safe travel destinations to avoid getting caught up in violent crime.
3. What should tourists know about traffic and safety in Mexico City?
Mexico City is known for its busy streets, and tourists should be aware of the traffic conditions before navigating the city. It's essential to be cautious while crossing streets, comply with traffic rules, and maintain a heightened sense of awareness in crowded areas.
Traffic accidents can occur due to reckless driving or poor infrastructure, so take extra precautions when driving in the capital of Mexico. Utilize public transportation or reputable taxi services and always follow local laws and regulations to ensure a safe and enjoyable trip to Mexico City.
4. Is Cancun still a popular tourist destination despite its crime rates?
Despite the rise in crime rates, Cancun remains a top destination for many tourists visiting Mexico. It comes as no surprise that Mexico is a top choice among the seven best Spanish-speaking places to spend holidays, thanks to cities like Cancun, a place that offers beautiful beaches in a hotel zone that is quite far from the city of Cancun itself.
Many Mexican states are relatively safe, and there are even some interesting places to retire in Mexico as an expatriate.
Tips to Stay Safe in Mexico in 2023
Here are some more specific, street-wise safety tips to visit Mexico:
1st — If you visit Mexico for a day trip, there are plenty of options in terms of luggage storage, so you don't need to walk around with your carry-on bags while seeing its many tourist attractions. Reliable, convenient, and inexpensive luggage storage services you can find at Radical Storage.
2nd — If want to discover some more isolated places, hire a guide. You can find some amazing guides and tours at Viator. Not only they will give you insider information about the gorgeous natural beauty of the country, but they will also warn you of risky areas and keep you safe.
3rd — Areas surrounding airports and train stations can be dangerous. Book a transfer in advance from one of the major airports in Mexico to your destination and vice versa, so you can avoid scammers and criminals. I often used Get Transfer for that and it always worked fine.
4th – Remain alert in crowded places. Even in tourist areas, there are still cases of petty crime.
5th — As travel insurance for visiting Mexico, we recommend Ekta.
---
If you enjoyed this article about the most dangerous cities in Mexico, here are a few other reading suggestions for you:
The 7 Countries With The Worst Work-Life Balance in The OECD
The 5 Fastest Growing Cities in Europe Have Some Curious Things in Common
The Best Cities for Remote Workers in 2023
The Mind-Blowing Tourist Scams You Can Find in Europe
Levi Borba is the founder of The Expatriate Consultancy, creator of the channel The Expat, and best-selling author. Some of the links in this article may be affiliate links, meaning that the author will have a commission for any transactions.