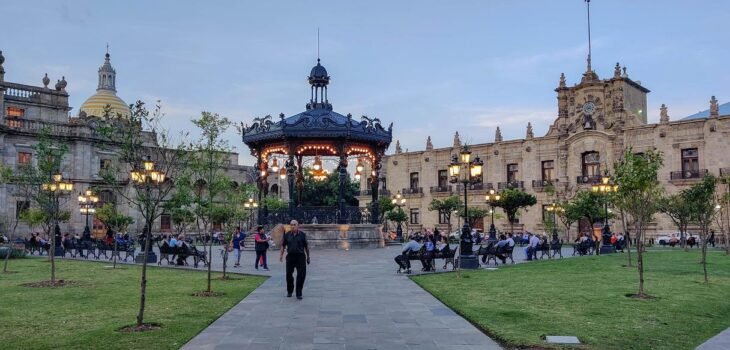 Is Guadalajara Safe? How the Pearl of the West Can Bewilder Your Sense of Violence Statistics
---
Guadalajara is the capital of the western Mexican state of Jalisco. With a population of 1.5 million people, it is one of the country's largest cities. It also gave birth to two of Mexico's most well-known traditions: the Mariachi and the Tequila.
But there is also something curious about Guadalajara. Something people discover when they ask the question:
Is Guadalajara Safe?
If you want a quick answer to this question, here it is: Guadalajara is relatively safe by Mexican standards (have that in mind, I will explain more about it later), with an annual homicide rate of 21.5/100,000 inhabitants.
The map below depicts the most dangerous areas in Mexico based on the most recent homicide data. The more violent the region, the brighter it is. Guadalajara is in the red circle. As can be seen, the city is far from being one of the worst in the country.
The problem is that when we mention Mexican Standards, we are talking about one of the most violent countries in the world. With 29 murders per 100 thousand habitants per year, Mexico is more violent than Brazil or Colombia.
When discussing violence, it is crucial to identify common factors that explain its prevalence in a particular country, similar to our examination of Mexico's most dangerous cities in this article.
But there is another curious thing about Mexico (which is also one of the hottest retirement destinations in the world).
Often, the largest city in a country is far more violent than the national average. This is true for London in the UK, Paris in France, Buenos Aires in Argentina (analyzed in this article), and so on…
Not so in Mexico, where Guadalajara, despite being one of the country's largest cities, has better violence indicators than the national average and is only slightly more dangerous than (surprise!)…
Mexico City.
Is Guadalajara Safer Than Mexico City?
Despite being safer than most large cities in Mexico, Guadalajara (21.5 murders per 100k residents) is more violent than Mexico City (14 homicides per 100k residents).
This occurs for a variety of reasons, including the fact that Mexico City, despite being the largest city in the country and one of the largest cities in the world, is far from major gang conflicts (criminal groups are the main origins of violent crime in Mexico).
Even the most violent districts in Mexico City, like Cuauhtémoc, still will have a homicide rate (16.6 per 100k residents) below the national average.
This is similar to what I discovered when examining São Paulo, which, despite its enormous size, has better safety indicators than Brazil.
So…
Is Guadalajara Safe to Live?
Although often people believe that Guadalajara is a dangerous place to live, it is relatively safe, especially if you reside in a low-crime, low-violence region.
It's necessary to be aware of your surroundings and cautious of where you go after dark outside of tourist areas, as it is in other large cities in Mexico or anywhere else in Latin America.
Also, keep a low profile on the street and avoid displaying valuable jewelry or electronic devices. This is the same advice we gave to anyone visiting Rio de Janeiro in Brazil (by the way, the reality about safety in Rio is not what you imagine).
How safe you will be in Guadalajara depends on where you go and when you go, just like in any big city in Europe (here you have a list of the most dangerous city in each European country). Yes, you should be more cautious than you would be in a city in a developed country with lower conventional crime rates.
On the other hand, however, certain districts of European capitals like Athens may present a prevalence of petty crimes higher than the safe districts of Guadalajara. So in the end, location is an important factor.
If you ask if is Guadalajara safe to live in because of cartel conflicts, gang violence, and bad news from international media outlets, Guadalajara is not a city where large acts of violence or public armed displays by cartels occur frequently, as they do in other cities in Mexico.
Most common criminal occurrences are things like petty theft, especially in popular tourist destinations.
Best Area to Stay in Guadalajara
The northwestern region of Guadalajara is not only the most affluent part of the city but also considered the safest. It is also not far from the city center so one can access (even by public transportation) major attractions like museums, restaurants, and plazas.
This region boasts numerous secure, green, and cool districts in affluent regions such as Providencia, Chapalita, Zapopan, and Chapultepec. It is an ideal are ideal for strolling through the neighborhoods you're interested in. Local law enforcement is also more present in these zones.
PS: Zapopan is technically NOT Guadalajara, but a city by itself (and safer than Guadalajara, with 15 homicides per 100000 residents per year). However, for practical terms, we included it in this list of districts.
These nice neighborhoods frequently have a good selection of places to stay, both hotels and short-term rentals (Airbnb).
Read also: The Best Places to Retire in Mexico for Expats in 2023
Best Neighborhoods in Guadalajara
Downtown has the most to offer those visiting Guadalajara. It is located in the city's heart, and you can easily stroll to the cathedral, the central fountain, museums, shops, pubs, restaurants, and other tourist areas. It is not very safe, but with a few precautions, you should be fine.
Colonia Americana is Guadalajara's most fashionable district, with Avenida Chapultepec at its heart. Staying in Colonia Americana, particularly near Av Chapultepec, provides easy access to museums, galleries, shopping, and other attractions.
Zapopan is located northwest of the city center. The Basilica de Zapopan, which dates from 1730, is the area's most well-known attraction. This is where you'll discover Nuestra Señora de Zapopan, a famous virgin statue. By staying in the Zapopan area, you'll be in a place relatively close to central Guadalajara, and a trip into the city center is only a half-hour away.
Providencia is not too close to downtown, but it is also not too far away. Casa Jalisco, the official residence of the Governor of the State, is located in this section of the city, which has traditionally been regarded as a great spot to live. In recent years, the area's main thoroughfares have been filled with new expensive and stylish restaurants and stores, hotels, cafés, and bars, bringing fresh vitality to this vast neighborhood.
There are some excellent and (surprisingly!) inexpensive hotels in the best areas of Guadalajara. You can find them below.
Is Guadalajara Worth Visiting?
Mexico City, Acapulco, and Cancún are well-known, but there are other major cities in Mexico worth visiting as well. Guadalajara is one of those cities that should be on your travel bucket list.
The city has built a solid tourist infrastructure. The main reason is its historic core, which is full of well-preserved churches, cathedrals, and landmarks of Mexican culture, as well as streets where you can still see signs of its former active role as a textile manufacturing center.
It's a pleasant spot to walk because of the warm weather and pleasant surroundings.
I still haven't mentioned the food or the tequila among the excuses to visit Guadalajara!
Guadalajara is the birthplace of the famous Jose Cuervo tequila, and one of the most famous attractions of the city is the tour to the distillery using the Jose Cuervo Express Train. Besides tequila, you can enjoy famous Mexican beers like Modelo (and they are really inexpensive even in fancy bars since you can buy 3 bottles for the price you would pay for 1 in places like Vancouver, Canada).
Best Places to Visit in Guadalajara, Mexico
Guadalajara Cathedral
While encompassing much of the picturesque Plaza de Armas, the magnificent Guadalajara Cathedral (Catedral de Guadalajara) stands with its façade facing the neighboring Plaza de Los Laureles, a smaller plaza with an amazing fountain.
Built between 1558 and 1616, the cathedral, while primarily Baroque in appearance, demonstrates a remarkable mixing of diverse styles, notably in its superb predominantly Gothic interior.
Highlights include its several chapels with paintings by Cristóbal de Villalpando, Miguel Cabrera, and Murillo, three of Mexico's best artists.
Teatro Degollado
The neoclassical Teatro Degollado, located opposite the cathedral, is the city's most prominent — and majestic— performing arts theater. This magnificent theater, completed in 1866, is worth seeing for its superb architectural elements and opulent interior design. The façade is characterized by 16 Corinthian columns and a marble depiction of Apollo flanked by the nine muses.
Parque Agua Azul & Bosque Colomos
The lovely Parque Agua Azul, roughly translated as the Blue Water Park, is Guadalajara's most popular public park. The park, which opened in 1952, has an area of approximately 168,000 square meters and is a beautiful spot to wander amid the sculpted gardens and trees.
Highlights include a tropical orchid house, a Butterfly House, and an aviary, which are both home to a diverse range of indigenous species. There is also a paleontology museum, an open-air theater, and a flower market, all well worth a visit.
Templo Expiatorio del Santísimo Sacramento
Although it is one of Guadalajara's younger cathedrals (the building began in 1897 and was completed in 1972), the Templo Expiatorio del Santsimo Sacramento is unquestionably one of the city's greatest religious constructions.
The church, which was built in neo-Gothic style, is noted for its elaborately adorned façade and various European-made components. Its elaborately carved doors decorated with bronze reliefs, gorgeous mosaics from Italy, a one-of-a-kind German clock, and a wonderful carillon that can play multiple melodies are highlights.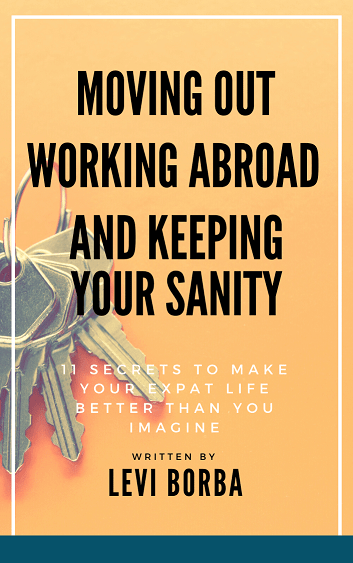 The Ancient Ruins near Guadalajara: Guachimontones Archaeological Site
From 300 BC to AD 900, the Teuchitlan people resided in what is now known as the Tequila Valley west of Guadalajara, and they left behind massive constructions that make for a fantastic day excursion from Guadalajara.
The archaeological site of Guachimontones consists of remarkable circular step pyramid constructions that resemble beehives and appear to spring out of the green valley bottom. This is one of Mexico's unique instances of rounded pyramids, while discoveries at other Teuchitlan sites indicate that similar structures may exist.
There is a recommended tour from Guadalajara to Guachimontes for less than 60 dollars!
Top 5 popular tours in Guadalajara on a Budget (All Below $99)
Further reading: The 8 most secure large cities in the US right now.
Tips to Stay Safe in Guadalajara and Other Safety Precautions
1st — If you travel to Guadalajara, there are plenty of options in terms of luggage storage, so you don't need to walk around with your carry-on bags. Reliable, convenient, and inexpensive luggage storage services you can find at Radical Storage.
2nd — Areas surrounding airports and train stations can be dangerous, especially for solo female travelers.  Book a transfer in advance from the Miguel Hidalgo y Costilla Guadalajara International Airport airport (or from any station) to your destination and vice versa, so you can avoid scammers and criminals during your trip to Guadalajara. I often used Get Transfer for that and it always worked fine.
3rd —  If you want to walk around and see some beautiful spots without the risk of getting lost (or worse), hire a guide. You can find some amazing and reliable guides and tours at Viator. They will give you insider information about historical facts and curiosities, and also warn you of risky areas and keep you safe.
4th — Stay in a good hostel. Hostels are usually in the safest parts of cities (at least in Europe and Latin America), unlike hotels. Most hostels have private rooms that are as comfortable as a hotel, plus a friendly staff to give information. When looking for hostels, I visit Hostelworld and filter for those above grade 7.
Tl; DR: What You Should Know Before You Go to Guadalajara
1. How safe is Guadalajara compared to other cities in Mexico?
Guadalajara is considered relatively safe compared to other large cities in Mexico. (See the numbers and comparisons we provided in previous paragraphs all across this article).
Although the crime rate may be lower than in some other cities, it is important to remember that crime can still occur. It is essential to exercise common safety precautions and follow safety tips to ensure a safe trip.
2. What are some must-see places to visit in Guadalajara?
(For more details about these places, see the previous paragraphs in the middle of this article).
There are many interesting and beautiful places to visit in Guadalajara, including the Guadalajara Cathedral, Teatro Degollado, the historical center, and various museums and parks. The surrounding area of Jalisco state is also home to the town of Tequila, where you can explore tequila distilleries and learn about the production process.
3. What are the safest neighborhoods in Guadalajara for tourists to stay and walk around?
(For more details, check our section about the bad and good neighborhoods in the city of Guadalajara, it is in the middle of the article).
Some of the safest neighborhoods in Guadalajara for tourists include Zapopan and Colonia Americana. These areas generally have lower crime rates compared to other parts of the city and are popular among tourists due to their proximity to attractions, restaurants, and nightlife.
4. Are there specific safety concerns for female travelers and solo female travelers in Guadalajara?
While Guadalajara may be relatively safe for female travelers, there can still be safety concerns for both solo and group travelers, especially at night. It is important to avoid walking alone at night in unfamiliar areas and to always be aware of your surroundings and trust your instincts. Be cautious with drinks in bars or clubs, avoid accepting rides from strangers, and use registered transportation services such as registered taxis or rideshare apps.
5. Is the tap water in Guadalajara water safe to drink?
In Guadalajara the tap water quality is consistently monitored and regulated to ensure it meets safety standards; however, travelers and locals alike are often advised to avoid drinking tap water directly. Although the city's water treatment facilities work diligently to purify the water, ageing infrastructure and potential contaminants can still pose a risk.
As a precautionary measure, it is recommended to opt for bottled water, water filters, or water purification tablets to stay hydrated and ensure safe consumption during your time in Guadalajara.
---
First, subscribe (for free) to receive my articles directly in your inbox and receive a special gift. Second, if you enjoy this article, please consider becoming a Medium member by using this link (you also support me by doing that) and enjoy access to premium, unbiased content.
If you enjoyed this article, here are a few other reading suggestions for you:
The Most Dangerous City in Each European Country
The Most Stupid Thing You Can Do in 5 European Capitals
THESE Are the Cheapest Cities to Fly to In Europe
Levi Borba is the founder of the Expatriate Consultancy, creator of the channel The Expat and the channel The Expat, and a best-selling author. Some of the links of this article may be affiliate links, meaning that the author will have a commission for any transaction.