The Most Dangerous Place in Michigan Is Not Detroit – The Motor City Is Just 2nd
Before giving you the most dangerous cities in Michigan, a little disclaimer: when examining crime rates, the Midwest is generally average. However, things are changing in some especific cities across the region. Five years ago, this state had average crime rates per capita. It got worse since then, and now the state of Michigan has higher than national average crime rates.
The state is now approaching the top ten in terms of robberies, shootings, carjackings, and other violent crimes. Within Michigan, there are some particularly dangerous areas where it is not safe to be out after dark due to high crime.
Before, we wrote some guide about violence with considerable repercussion (and a fair share of polemics):
Keep reading to discover the 15 most dangerous cities in Michigan (10 above 70,000 residents and 5 smaller towns).
The criteria used to define the most dangerous cities in Michigan
First of all, we considered only cities with more than 70 thousand residents.
While this threshold may look arbitrary, there is a reason for that: small cities can have very distorted crime rates from one year to another.
This happens since one single, very rare event (like hostage situation during a bank robbery that end in fatalities) can make a once peaceful little town go up in the ranking and look very dangerous, despite the fact that this situation just happened on that specific year and it is unlikely to repeat.
In larger, major cities, single events don't change the statistics significantly. Either they are safe, or not.
The indicator considered is the violent crime rate per 1000 residents, meaning that the rate is proportional to the population. To calculate the rate of violent crime, the types of crime taken into account are murder, rape, robbery, and aggravated assault.
The fact that all of the crime rates are calculated by 100,000 people guarantees a fair comparison between cities of distinct sizes.
All the data about criminality in Michigan comes from the Uniform Crime Reporting Program and from the FBI (most specifically, from the UCR). Most of them come from the years 2021 or 2022 (we may update this when new data is available). The number of homicides in from 2021.
The data for the comparison with other countries comes from the World Population Review.
The 10 Most Dangerous Cities in Michigan
For comparison, the national violent crime rate rate in the United States is 3.95 crimes per 1000 people per year (or 395 crimes per 100,000 people per year, as per Statista).
Any value above 3.95 is considered above the national average.
10 – Dearborn
County: Wayne County
Population: 98,154
Violent Crime rate per 1,000 people per year: 14.46
Although the number of violent crimes in Dearborn is way lower than in placees like Detroit, the city has a much higher crime rate than the National average (3.95).
Dearborn is often perceived as dangerous due to a combination of factors. One significant reason is the ethnic tensions that have arisen because of its large Arab-American population. While many residents coexist peacefully, misunderstandings and stereotypes can sometimes lead to conflicts. The cultural differences, combined with economic challenges and other social issues, have occasionally resulted in clashes.
The east side of Dearborn, near Detroit, is riskier than other parts of the city.
9 – Warren
County: Macomb County
Population: 134,058
Violent Crime rate per 1,000 people: 16.08
Warren has a high poverty rate, with over 20% of the population living below the poverty line. High unemployment rate is another issue, with over 7% of the population unemployed. If that was not enough, Warren has a significant drug problem, and gangs are active in parts of the city.
The local police department is cracking hard on crime in this city, on an attempt to decrease gang activity. Recently, 440 people were arrested in the biggest crime sweep in Warren's history.
8 – Clinton Township
County: Macomb County
Population: 92,343
Violent Crime rate per 1,000 people: 17.88
Clinton Township is rated unsafe for a number of reasons. Among them is that it is close to the metropolitan area of Detroit, which has a high crime rate. The chance of becoming a victim of a violent crime in Clinton Township is 1 in 280, which is much higher than the national average of 1 in 2,960.
Another reason is that there are a lot of people who move in and out of Clinton Township ("dormitory city"). This makes it hard to build a sense of community and trust among the people who live there.
7 – Westland
County: Wayne County
Population: 92,528
Violent Crime rate per 1,000 people: 21.72
Westland has a high rate of substance abuse, particularly among young people. The city has also a number of abandoned buildings and vacant lots that are used for illegal activities.
According to data from NeighborhoodScout, the likelihood of becoming a victim of violent crime in Westland stands at 1 in 235, while the chances of encountering property crime are 1 in 80. This indicates a relatively higher risk compared to other cities of similar size.
6 – Wyoming
County: Kent County
Population: 71,259
Violent Crime rate per 1,000 people: 23.76
Wyoming is a mid- to lower-class suburb with subpar schools, so it's not the ideal spot for families. But it is probably the most affordable suburb that directly touches Grand Rapids. It is safer if you live in any neighborhood south of 36th street.
Although it's not always unsafe, the region north of 36th street may be more risky.
5 – Flint
County: Genesee County
Population: 92,369
Violent Crime rate per 1,000 people: 24.46
Flint is about as risky and impoverished as Detroit.
Once a booming hub due to its auto industry, Flint faced economic decline when major factories shut down. This economic downturn resulted in job losses, increased poverty rates, and subsequent social challenges.
Everything departed with the auto companies when they went. the hopes, work, and people.
Flint's crime rate is a significant concern among residents. Many locals have personal experiences or anecdotes of criminal activities, from thefts to more severe violent crimes. The city's crime rate, especially violent crimes, is considerably higher than the national average.
4 – Grand Rapids
County: Kent County
Population: 201,922
Violent Crime rate per 1,000 people: 28.15
According to the US Census Bureau, 25% of Grand Rapids residents live below the poverty line.
One of the primary concerns raised by residents and visitors alike is the presence of certain neighborhoods that are perceived as more dangerous due to drug and gang-related activities. The city also has a history of gang violence. Grand Rapids has a long history of gang violence, dating back to the 1980s.
Areas such as the southeast side are known for having higher crime rates. Specific streets like Bemis, Baxter, Eastern, and Wealthy are often mentioned as areas with notable gang activity.
3 – Lansing
County: Ingham County
Population: 117,865
Violent Crime rate per 1,000 people: 29.42
The state capital of Michigan is reportedly a terrible place to live, at least according to both data and many Michigan residents. Both income and poverty rates are much lower than average.
Lansing is characterized by pockets of well-maintained areas interspersed with rundown neighborhoods. There are both safe and unsafe sites in Lansing. Some may be just a few streets apart. For instance, Baker Street in Lansing has garnered a negative reputation over the years. In East Lansing, close to the Michigan State, real estate prices are costlier, as the majority of the apartment buildings cater to students.
2 – Detroit
County: Wayne County
Population: 639,116
Violent Crime rate per 1,000 people: 43.92
You expected to see this name among the most dangerous cities in the state, and here it is.
Detroit has earned its reputation as one of the most dangerous Michigan cities, as well as in the entire US. The city has a population that has witnessed significant changes over the years, with economic downturns and other factors contributing to the high crime rates.
In a certain way, Detroit is to the US what Manchester is to the UK.
While a few areas are relatively safe (or at least not extremely dangerous), with a visible police presence, many neighborhoods unfortunately suffer from very high violent crime rates.
Detroit's 48205 used to be the most dangerous zip code in America. There are still drive-by shootings.
Other areas where a person has a high chance of becoming a victim of a violent crime are:
East Side: Especially areas around Gratiot and Chene.
West Side: Areas around Joy Road and Dexter.
Southwest Detroit: Particularly around Michigan Avenue and Livernois.
1 – Kalamazoo, The Most Dangerous Place in Michigan
County: Kalamazoo County
Population: 76,175
Violent Crime rate per 1,000 people: 46.54
Kalamazoo is home to Western Michigan University and has seen some growth in recent years.
Locals reported that their vehicle had been broken into multiple times in a neighborhood called Westwood. There is a constant police presence in the area due to frequent vehicle thefts and break-ins. Some reported that are eagerly awaiting the day they can move out of that area.
Other areas that are considered dangerous in Kalamazoo are:
Northside
West Douglas
Edison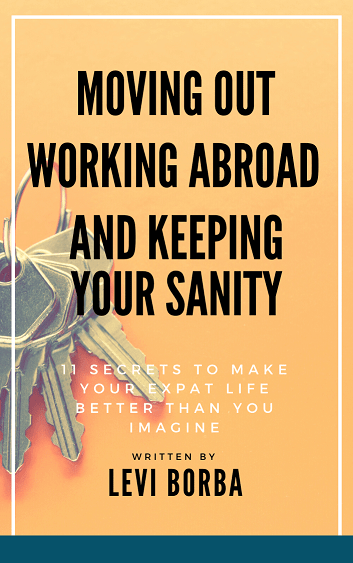 Smaller Cities (< 70,000 residents) with high criminality: Muskegon Heights, Saginaw, and…
While in our ranking above we considered only larger cities with more than 70,000 inhabitants, there are smaller towns with remarkably high rates of property crime, burglary, motor vehicle theft and other types of violent and property crimes.
Other smaller towns, like Highland Park, while not figuring in this list, experience explosive increase in crime rate, and therefore may appear among the most dangerous in future updates.
Here are the top 5 among smaller cities with the highest rate of crime in Michigan:
5 – Hart
Population: 2,087

Violent Crime rate per 1,000 people: 53.67
4 – Decatur
Population: 1,707

Violent Crime rate per 1,000 people: 58
3 – Benton Harbor
Population: 9,660

Violent Crime rate per 1,000 people: 58.18
2 – Benton Township
Population: 14,230

Violent Crime rate per 1,000 people: 59.66
1 – Muskegon Heights
Population: 10,673

Violent Crime rate per 1,000 people: 66.99
Muskegon Heights, a city in Muskegon County, stands out with alarming figures. A resident has a 1 in 17 chance of becoming a victim of either violent or property crime.
Key Takeaways – Top 10 Most Dangerous Cities in Michigan Based on Crime Rates
Michigan, like almost any other state, has its share of cities with high crime rates. The city of Kalamazoo tops the list as the most dangerous place in Michigan, with a violent crime rate of 46.54 per 1,000 people.
Surprisingly, Detroit, often perceived as the epicenter of crime, is the second most dangerous city, with a rate of 43.92. Lansing, the state capital, is the third most dangerous place, followed by Grand Rapids as the fourth most dangerous. Cities like Detroit and Flint have seen economic downturns, leading to increased crime rates.
Considering the smaller towns, Benton Harbor has a crime rate of 58.18 per 1,000, making it one of the highest among smaller cities. Muskegon Heights, a small city with a population of 10,673, has a staggering crime rate of 66.99, making it the most dangerous among cities with less than 70,000 residents.
Property crime is also a significant concern in many of these cities. For instance, in Westland, the likelihood of falling victim to a violent crime stands at 1 in 235. Despite its small size, the city of Hart has a violent crime rate of 53.67 per 1,000 people.
As with bigger cities in the United States, local factors such as economic challenges, unemployment, and social issues play a role in crime statistics.
---
If you enjoyed this article with the list of the most dangerous cities in Michigan, check also:
Is Pittsburgh, Pennsylvania, still safe?
How dangerous is the most diverse city in Florida: Is Hialeah safe as a place to live in or visit?
Where Can I Live? Our Expat Living City Guides
---
Levi Borba is the founder of The Expatriate Consultancy, creator of the channel The Expat, and best-selling author. Some of the links in this article may be affiliate links, meaning that the author will have a commission for any transaction.