Is Montreal (the francophone capital of Canada) a Safe Place to Live and Visit?
---
Montreal is the second largest city in Canada and the largest city in the province of Quebec, with a population of over 1.8 million people, and a metropolitan area with more than 3.6 million residents. 
The nickname of the city, Sin City, has a curious origin: due to its legendary nightlife, Montreal rose to prominence as one of North America's "sin cities" during the American Prohibition era. That is why it is also known as Festival City.
Another interesting fact that you probably didn't know is that Montreal is the second largest city in the world by the number of French speakers, after Paris.
Being a former colony of France in North America, Montreal may be subject to comparisons with another famous city: New Orleans. While both have the festive atmosphere as a similarity, a question remains: Is Montreal as violent as New Orleans? Or…
Is Montreal Safe to Visit Or Live?
According to research, Montreal is a fairly safe city. It would be safer, for example, than some relatively violent European cities like Bradford or Marseille and on the same level as the safest cities in the US.
But even so, it is not the safest city in Canada. To avoid any unpleasant situations while in Montreal, tourists should be careful and pay attention to suspicious people around them.
When we mention Montreal, people often will find it beautiful, except for the talks about the ugly weather and harsh winters afterward. That is all true, but if we investigate a little further and deeper, we come to Montreal's underground gang problem (see more further below), something similar to a problem observed in Athens, Greece.
Montreal Crime
As in any other major city, there are some typical small crimes and thefts, so tourists should watch out for their valuables.
Some areas have a bad reputation due to drug addiction and prostitution. 2021 ended with 36 homicides, a sharp increase over the past years.
Montreal Crime Statistics
Property statistics are calculated annually per 100,000 residents.
The total crime rate in Montreal is 2,957, with a national total rate of 4,223.
Violent crime: 1,003 cases per 100,000 residents in Montreal, while nationally the rate is 1,042.
Property crime: Montreal has a rate per 100K residents of 1,954, while the national rate is 3,181.
As for gangs in the Montreal underworld, the older groups are mostly Italian, French, Irish, and Russian, but there is an expansion of gangs of Jamaican, Haitian, Latin American, Lebanese, Asian, Sri Lankan, or Cambodian origin.
The West End Gang currently consists of approximately 125 to 150 members and associates. It has been active since the early 1900s and is still active today. The group frequently cooperates with the Montreal Mafia and the Hells Angels in massive drug shipments and remains one of the country's most powerful and profitable criminal organizations.
The gang, which originated in the early 20th century, was known at first as the Irish Gang, and the name West End Gang seems to have been adopted in the late 1970s. A disproportionate number of the gang's members come from the mostly Irish-Canadian Pointe-Saint-Charles district of Montreal.
From the 1950s to the 1970s, Montreal was known as the "Bank Robbery Capital of North America", as Montreal had more bank robberies than any other city in North America.
Places to avoid in Montreal
No, there are no dangerous neighborhoods where tourists would risk their lives, like in Los Cabos or Rio. There are just a few neighborhoods in Montreal to avoid. The only problem areas are the neighborhoods impacted by drugs and prostitution.
Montreal travel gurus advise staying away from the following streets after dark:
Hochelaga neighborhood (Hochelaga-Maisonneuve or HoMa)
It is not dangerous if you are street smart. It is definitely not dangerous compared to American cities, but seedy. You can tell that this area is a poor area of the city. There seem to be a lot of homeless people and people with mental health problems roaming around.
The most common types of crime in Montreal are home and business break-ins. About 800 are reported each month, on average. Considering the number of homes on the island, less than a tenth of one percent are at risk. Most break-ins are concentrated in the downtown, Plateau Mont-Royal, and Hochelaga-Maisonneuve boroughs.
Le gay village
Originally a poor working-class area, the Centre-Sud neighborhood became increasingly attractive to the gay and lesbian community after the migration of many LGBT businesses from other parts of the city. Armed robberies are rare in most areas of Montreal, but not in the Gay Village and Latin Quarter neighborhoods. They have seen a combined 300 robberies since 2015 — many times higher than most places in the city.
Where should I stay in Montreal?
Even with its brutally cold winters, 376-year-old Montreal has never lost its joie de vivre mindset. It's hard to find a day in the city where there's not some kind of festival going on, even in the dead of winter.
The most popular areas to stay in Montreal, along with notable points of interest and lodging options, are:
Old Montreal
This stunning historic neighborhood dates back to the early 17th century. Located near the Saint Lawrence River waterfront and spanning several cobblestone blocks, Old Montreal is brimming with landmark sites, markets, museums, shops, architectural treasures, and some of the city's best bars and restaurants.
Like some districts in Buenos Aires (Argentina), it is one of these rare places in North America with a truly European atmosphere.
There are plenty of inexpensive hotels that are in pretty good shape, and the people are very sociable.
Plateau Mont-Royal, the place to stay in Montreal for families and couples
Plateau Mont-Royal, a decidedly laid-back neighborhood, is known for its student-friendly atmosphere and idyllic townhouses, making it an excellent choice for families and couples seeking a more intimate setting.
The Quartier des Spectacles is the best place to stay in Montreal for nightlife.
There are several theaters, cinemas, bars, and restaurants in the nearby Quartier Latin that are worth visiting. If this is what you are looking for, check out these bars and clubs to experience the city's vibrant nightlife.
Mayfair is a cocktail bar in Montreal that has a Victorian-era vibe. Try out the amazing drinks and enjoy the music.
Club Pelicano is a peculiar bar in the heart of Downtown Montreal. It is a great place to enjoy the local nightlife. The quality of its cocktails and its décor will charm you and make you want to visit the place again and again.
Newspeak is for anyone looking for electronic music in a dark and intimate nightclub environment. If this is your case, this is the club for you. At this fairly easy-going club, you will find drinks at a low price. As the music turns on and the room goes dark, dance your heart out.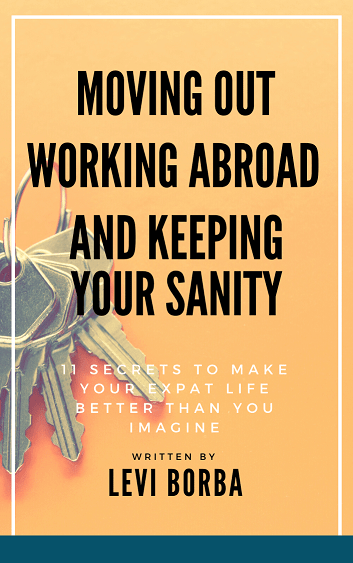 Conclusion: Is Montreal a Safe Place?
Yes, Montreal is pretty safe, especially when compared to New Orleans in the US, another former French colony. Even relatively safe cities in countries like Mexico (eg: Guadalajara) are more dangerous than Montreal.
However, there has been an upsurge in crime recently, and the likelihood of becoming a victim of crime is higher in some areas.
Avoid certain places, like:
Hochelaga-Maisonneuve or HoMa
Le gay village
Some better areas to stay if you are visiting Montreal:
Old Montreal
Plateau Mont-Royal
Quartier des Spectacles (if you are looking for nightlife).
TL;DR: Montreal is generally safe, but here are some extra tips
1st —  If you are visiting the city, there are plenty of options in terms of luggage storage, so you don't need to walk around with your carry-on bags. Reliable, convenient, and inexpensive luggage storage services you can find at Radical Storage.
2nd — If you are visiting some more isolated places, hire a guide. You can find some amazing guides and tours at Viator. Not only they will give you insider information about historical and natural curiosities, but they will also warn you of risky areas and keep you safe.
3rd — Book a transfer in advance (both to and from the YUL Airport) to your final destination. You can use Get Transfer for that.
---
If you enjoyed this article answering if Montreal is safe, here are a few other reading suggestions for you:
The Most Stupid Thing You Can Do in 5 European Capitals
The Most Violent Cities in Europe BY COUNTRY
THESE Are the Cheapest Cities to Fly to In Europe
Levi Borba is the founder of the Expatriate Consultancy, creator of the channel Small Business Hacks and the channel The Expat, and a best-selling author. Some of the links of this article may be affiliate links, meaning that the author will have a commission for any transaction.