How Safe Is Toronto, the Bad Areas, and the Safest Neighborhoods
When you think of Canada, cold weather, friendly people, maple syrup, and poutine typically come to mind, and being concerned about safety is not something you typically think of.
But what if I told you that not all areas in Toronto are generally safe, even if it's considered one of the safest cities in the world?
In 2023, Toronto stands as the most populous city in the country with around 3 million residents.  With so many neighborhoods and districts, it can be confusing to know where it's safe to stay or live in Toronto. We're going to go in-depth now in the post and help you find the answer: Is Toronto safe?
Toronto is the third city in Canada that we're analyzing from a safety standpoint, focusing on how safe it is even at night. The other two are Vancouver and Montreal). We also wrote a guide about Canada as a retirement destination for pensioners and remote workers.
Get ready to discover the truth about crime and dangerous neighborhoods in Toronto.
Toronto Crime Rates
According to the 'Crime Severity Index', Toronto is very low, not even making the top 100 on the list of the cities with the most severe crime. However, most of these cities with high crime rates are quite small and could be considered large towns in some cases.
Back in 2017, Toronto was ranked the safest city in North America, having a relatively low crime rate compared to other cities. Regarding the crime index, Toronto ranked closer to other cities in North America such as Halifax, Austin, Edmonton, Boston, and Denver.
When it comes to large cities such as Edmonton, Montreal, and Vancouver, Toronto still fared much better in comparison. In the 2019 Safe Cities Index, Toronto came in 6th place out of 60, coming just behind Sydney and Amsterdam and just before Washington, DC.
How Safe Is Toronto vs. Other Canadian Cities
When we consider crime rates, this is how Toronto fares currently against other large Canadian cities:
| City | Crime Rate per 100,000 people per year |
| --- | --- |
| Winnipeg | 8,757 |
| Edmonton | 7,884 |
| Vancouver | 5,891 |
| Calgary | 5,716 |
| Ottawa | 4,019 |
| Montréal | 3,595 |
| Toronto | 3,531 |
Crime Rate per 100,000 people per year in major Canadian cities
When it comes to the homicide rate, which is homicides per 100,000 people, Toronto only ranks 18th on the list with 1.81 homicides per 100,000 people in Canada. This is much safer when compared to American cities such as Philadelphia or Pittsburgh, which have around 20 homicides per 100,000 residents.
How does Toronto manage to be safer than its Canadian counterparts?
First, Toronto has a more robust economy. A strong economy can help to reduce crime rates by providing people with legitimate opportunities to earn a living.
Toronto also has a lower poverty rate, and poverty is a major risk factor for criminality. According to Statistics Canada, the poverty rate in Toronto was 14.1% in 2022, the poverty rate in Vancouver was 16.4%, and the poverty rate in Edmonton was 17.7%.
But while these two reasons may look like the obvious answers, we should not ignore another unusual fact: Toronto has a much higher number of police officers per capita than other large Canadian cities. In 2022, the city had 2.2 police officers per 1,000 people, while Vancouver had 1.8 and Edmonton had 1.7 police officers per 1,000 people.
So better law enforcement plays a big role here.
Overall, crime in Toronto has been on the rise in recent years. The crime rate in 2021 was the highest it has been since 2014. In 2022 it had a slightly decrease but it is too soon to say that the trend turned.
Why Crime is Increasing in Toronto?
The opioid crisis has been a major problem in Toronto in recent years. The crisis has led to an increase in property crime, as people steal to support their drug habits. This is an unusual reason for crime, as it is not something that is typically associated with criminality.
The influx of immigrants to Toronto also led to an increase in tensions between different groups.
There is also the lack of affordable housing, which in Toronto has led to an increase in homelessness. Homelessness is often directly related to an increase in crime rates.
And lastly, the rise of gangs.
The rise of gangs in Toronto has led to an increase in violent crime. Gangs are often involved in drug trafficking and other illegal activities, leading to violence.
It should be noted that almost all of the violent crime in Toronto is gang-related, so don't let any of these figures or statistics deter you from visiting this unique and interesting city.
Bad Areas in Toronto
Just like in every large metropolitan city in the world, there are always some bad-apple neighborhoods you should look out for, especially after dark, and Toronto is no exception. Certain areas should be avoided or exercise a degree of caution if you happen to visit one of these neighborhoods. The following are some places to avoid in Toronto:
Moss Park
Ranked number 1 in overall violent crime in Toronto, this place should just be avoided altogether. It's just south of Dundas Street, around Parliament and Jarvis Street. The whole area around Dundas Street downtown can seem quite sketchy and dangerous at times, especially at night.
Regent Park
One of the most notorious areas for its high crime rate for many years has been mainly a poor neighbourhood where people will go to extremes to try to make ends meet. There is a lot of vandalism, property crimes, petty crimes, and robberies in this area.
Jane & Finch
Perhaps the most notorious area of Toronto, known for its high crime rate and overall depressing atmosphere. While it's safe during the day, certain areas of Jane and Finch should be avoided at night. If you're wandering around aimlessly, then you might run into trouble, but if you're using common sense while traveling, you should be fine.
Little Portugal
Located in the west of the city, usually referred to as Old Toronto, this area has quite a high crime rate, especially the region bordered by College, Brock, and Lansdowne, and also the railway tracks, which include Lansdowne, Dufferin, and Dundas Street.
Corridor of Bay Street
Also known as Bay Cloverhill, this area is one of the many downtown sections stretching along Bay Street. You'll notice a lot of high rises in this area, as well as lots of fancy, upscale restaurants and shops. With a very high rate of burglaries targeting the rich, you will most likely be fine here if you're just a tourist minding your own business.
Other areas that should be avoided in Toronto are Queens Street, Dundas Street, the Bloor Neighbourhood, Kipling & Albion, Jane & Finch, and St. James Town.
The Safest Areas in Toronto
While there are a few bad areas in Toronto to avoid, the safest neighbourhoods in Toronto far outnumber the unsafe ones.
Because Toronto is such a big city, you'll rely on public transportation or bicycle rentals to get around, as it's not much of a walking city (for most part of it). Students (and Toronto has many of them, since Canada is one of the favorites among the best places for education abroad and also for studies in the medical area) often prefer to live closer to their universities.
Kingsway South (The Kingsway)
Having the lowest assault rate in Toronto, Kingsway South is also very low in total crime rate, at only 500 per 100,000. The area has beautiful century-old architecture and beautiful parks along the Humber River. People usually just refer to it as the Kingsway so as to not confuse it with South Kingsway Street, which is further east. Heads up, it's quite an expensive area to stay in.
Yonge-St.Clair
Located in midtown Toronto, Yonge-St.Clair is an area diverse in culture and also in business and commerce as it's so close to the center of the city. It's a great mix of suburban and big city life, with excellent nightlife and amazing restaurants to try. The crime rate here is only 469 per 100,000 people, which is quite less than half of the total crime rate in Toronto.
Queen West West
West Queen West is one of the hippest neighbourhoods in Toronto, with tons of unique architecture and friendly people. It's a popular spot for foodies, hipsters, and graffiti artists. It's not just one of the coolest neighbourhoods; violent and petty crime are almost non-existent here, making it one of the safest areas in Toronto.
Chinatown
Considered the largest Chinatown in North America, this particular one in downtown Toronto is also within the greater Kensington Market area. This neighborhood is generally considered a very safe area and is full of all kinds of wondrous sights and smells to ignite your senses.
It's also a hot spot for foodies and backpackers, with many options for budget accommodation if you're looking to stay somewhere a little cheaper in Toronto.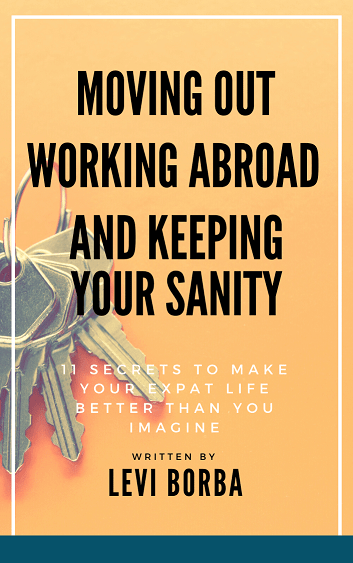 Forest Hill South,
Forest Hill South is a rich, affluent neighbourhood that is also well known for being very safe and family-friendly. With an average rate of assault of only 17.4 per 10,000 people, it's the lowest rate in Toronto. It's a great place to take a bike ride through the impressive mansions and tree-filled neighborhood, as well as the nearby Cedarvale Park.
There are some excellent and (surprisingly!) inexpensive hotels in the best areas of Toronto. You can find them below.
Is Toronto a Good Place to Live?
Toronto is a good city to live in, not just because of how safe it is, but also because there's just so much to do here, you'll never get bored. Want to cool off? Visit one of the local beaches in the city that dot the shore of Lake Ontario, such as Sunnyside Beach or Woodbine Beach to the east.
The city also has a very large expatriate community, which helps to make the immigrant adaptation process much easier.
Overall, Toronto is a very safe city, even when compared to some of the safest cities in North America.
That being said, it isn't without its problems (just like Montreal, which we covered in this article, or Vancouver, which is covered here).
Unfortunately, there are a lot of poorer neighborhoods in Toronto, such as Jane & Finch and Regent Park, which do tend to be less safe. The safest areas are the wealthy suburbs, but most people don't have the luxury of being able to afford to live or travel there. Use common sense, stick to the safe areas we mentioned, and you're sure to have a great time in Toronto!
Ps: If you are still in doubt about a move to Toronto or any other city, check out our Expat Living City Guides, with information about multiple cities all over the world!
Other Safety Tips for Visiting Toronto
1st — If you are visiting the city, there are plenty of options in terms of luggage storage, so you don't need to walk around with your carry-on bags. Reliable, convenient, and inexpensive luggage storage services you can find at Radical Storage.
2nd — Areas surrounding airports and train stations can be dangerous.  Book a transfer in advance from the Toronto International Airport (or from any station) to your destination and vice versa, so you can avoid scammers and criminals. I often used Get Transfer for that and it always worked fine.
By the way, Toronto has a very large airport called Pearson, which is one of the best and cheapest departing points to fly to Europe from North America.
3rd — If you want to walk around and see some historical spots without the risk of getting lost or wasting your time, hire a guide. You can find some amazing and reliable guides and tours at Viator. They will give you insider information about historical facts and curiosities, and also warn you of risky areas and keep you safe.
4th—Stay in a good hostel. Hostels are usually in the safest parts of cities, unlike hotels. Most hostels have private rooms that are as comfortable as a hotel, plus a friendly staff to give information. When looking for hostels, I visit Hostelworld and filter for those above grade 7.
---
If you enjoyed this article answering the question Is Toronto Safe? here are a few other reading suggestions for you:
Is Buenos Aires safe? (Nearly everyone gets it very WRONG)
The Most Violent Cities in Europe BY COUNTRY
How Safe is Glasgow, Scotland?
THESE Are the Cheapest Cities to Fly to In Europe
Levi Borba is the founder of the Expatriate Consultancy, creator of the channel The Expat, and best-selling author. Some of the links of this article may be affiliate links, meaning that the author will have a commission for any transaction.