The Most Stupid Thing You Can Do in 5 European Capitals
Some of these foolish acts forced me to spend a night in a police station, while others resulted in a few days in a hospital. One of them even resulted in the authorities refusing me entry into Qatar. And these things inspired me to write about these five travel tips for Europe.
In my defense, most of my mistakes were due to ignorance— remember what they say, that pain is often the best teacher.
It might be fun to tell those stories years later after they've happened. However, they are not always made up of pleasant experiences.
Some of the events that inspired the travel tips for Europe described in this article occurred to me, while others occurred to friends; hopefully, however, none of them will occur to you.
But if you think there are other travel tips for Europe that we should mention, please tell us in the comment section! (Reminding that we have an exclusive post where we reveal the cheapest day of the week to fly!
1 — To Exchange Money at THIS place in Prague, Czech Republic
This is not the first time that I have written about why Prague disappointed me (although I still place it among the best cities to visit in central Europe). But some things must be said more than once. The first is that, while it disappointed me, it was still one of the 7 most beautiful capitals in Europe that I visited and one of these nice places to go on holiday if you don't like beach.
The second is: Never (and I mean never) change money on the street, particularly in tourist-heavy areas such as the Old Clock's environs. You can be certain that you will be scammed if someone approaches you in front of an exchange office and offers you a better rate. Most of the time, you will be unable to obtain Czech money. You'll wind up with some east-European currency that won't help you much in this country!
If you need Czech money (and you will, given the Euro is not legal cash here), use an ATM.
Always inquire how much you'll get for your money if you come across an exchange office (and there are many of them everywhere).
Many exchange offices deceive you into thinking you're receiving a good deal. After you sign the bill and receive half of what you expected, you could be astonished. Please keep in mind that once you sign the bill, you cannot get your money back because your signature indicates that you have accepted the offer.
Check also: 3 Very Affordable (and Charming) European Cities to Visit During Winter
2— To Buy THIS THING in Poland to Use as Decoration
If you visit Poland in the autumn and enter a supermarket, you will notice that entire shelves are covered with red, yellow, and transparent glass lamps crafted in a variety of motives.
One might even believe that Poles have a special fondness for romantic dinners under candlelight with all of these sophisticated lanterns, and you might be tempted to buy one for your living room.
Don't do it. These are known as znicz nagrobny, and they are placed on cemeteries during All Saints Day (and other celebrations, like Christmas). It is a way to remember those who have passed away.
On a side note, the ballet of thousands of lantern lights is a very interesting spectacle to see for those who visit cemeteries in Poland during the all saints holiday.
3 — To take pictures with the Legionaries in Rome
That one didn't happen to me — I always thought it was kitsch and slightly stupid stuff to do to take pictures with a guy dressed up in a costume if you are already an adult.
But often kids (and some not-so-young fellows) are frequently tempted to pose for photos with these men dressed as Roman legionary soldiers who stand in Rome's busiest tourist areas.
They will initially be friendly and even smile for your photograph. After that, they will charge you a fee, and if you do not pay, things may quickly turn violent. If you call the cops, likely the police will take the side of the street artists in this case — after all, you asked to take a picture with them.
But don't worry, despite this unfortunate scam, Rome is a safe city to visit (and one of the 5 European capitals that everyone should visit at some point) and if you visit it in November you can enjoy this spectacular place for cheaper prices.
Check also: The Mind-Blowing Tourist Scams You Can Find in Europe
4 — Have a Deep Breath at Paris Metro Tunnels.
Paris metro STINKS. It is among the most disgusting, distasteful, filthy, and disturbing senses that a city outside of a war zone can offer you. To avoid its fragrances should be one of the most obvious European travel tips for anyone that is not a masochist.
The scents of the Parisian subway will vary between rotten eggs, urine fumes, and human excrement. Some homeless people who spend their days in Metro stations use the passageways and platforms as restrooms.
If you need to use the Paris underground public transport, it may be a good occasion to check how long you can hold your breath (somehow, Paris is not among the dirtiest cities in the world, but the French capital is unfortunately increasingly dangerous).
PS: Discover how a cashback program can help you recover part of the money spent on flight tickets or Booking.com on our review of the WayAway cashback.
5 — Walk around La Rambla in Barcelona without paying attention to your surroundings (and valuable stuff).
The place itself has its charm. La Rambla is a 1.2-kilometer-long tree-lined pedestrian boulevard in the center of Barcelona. This street is close to some of Barcelona's most notable attractions, such as the La Boqueria market and the Palau de la Virreina.
According to this, the hordes of visitors attracted pickpockets, scam artists, and individuals harassing you to buy useless things. It's doubtful that you'll be able to fully appreciate this street's architectural gems while zigzagging among unwelcome street vendors.
There's also a risk that, as it happened to me, some nimble petty thief may grab your sunglasses from your head or the wallet from your pocket. If you want to visit the Iberian peninsula with fewer risks to lose your wallet, Lisbon may be a better choice.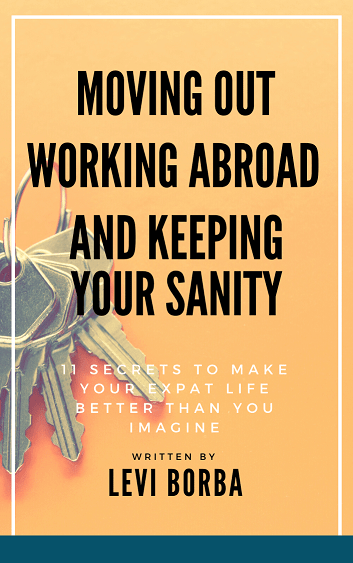 ---
If you enjoyed this article about travel tips for Europe, here are a few other reading suggestions for you:
The 10 Most Beautiful and Captivating Gardens in Europe!
THESE Are the Cheapest Cities to Fly to In Europe
International Flight Tickets: 4 Tips to Pay Less
First, subscribe (for free) to receive my articles directly in your inbox and receive a special gift. Second, if you enjoy this article, please consider becoming a Medium member by using this link (you also support me by doing that) and enjoy access to premium, unbiased content.
Levi Borba is the founder of the Expatriate Consultancy, creator of the channel The Expat, and a best-selling author.