Is Jamaica a good place for retiring? Learn more in the next paragraphs.
Jamaica is one of the most beautiful and welcoming places in the Caribbean. It has breathtaking beaches, stunning waterfalls, and lush rainforests (besides the lovely fauna; my favorite of the local species are the lovely hummingbirds). With a pleasant climate and an easygoing lifestyle, one could look for more about retiring in Jamaica and ask if it is a good place to live during the golden years.
So here it is! In this article, you will find all of the information you need about the pros and cons of retiring in Jamaica.
Our consultancy's team wrote this article after similar pieces about other hot retirement destinations, such as:
Why Should You Retire in Jamaica? 
If you've ever asked, "Is Jamaica a good place to retire?", the answer is yes, but it also depends on a few factors. There are many reasons why Jamaica is a good retirement destination and many reasons why it is not.
But don't worry, in the next few paragraphs you will discover ALL of them, so keep reading.
The country has excellent cuisine, a laidback lifestyle, and affordable housing options. It's also one of the most beautiful destinations in the world, with gorgeous beaches and tropical rainforests. You can go scuba diving or snorkeling on one of the many beautiful reefs around the island. All of that is located very close to the US.
When you want to retire, you readily picture yourself sitting at the beach with a drink in hand, overlooking an azure ocean. Jamaica is the perfect location to live out that fantasy.
There are also plenty of activities to enjoy during retirement.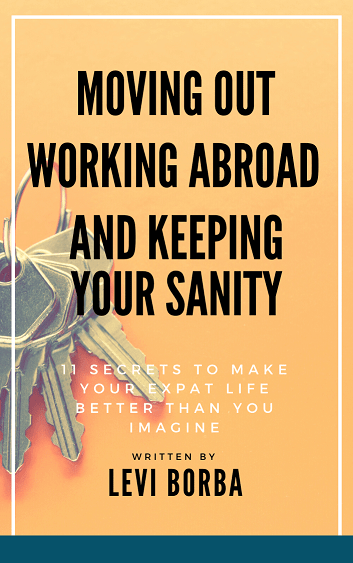 Do these sound like a dream come true?
Jamaica boasts a relatively good quality of life (if you have a pension in US dollar standards) and a bubbling local community. The island is also relatively safe to live on, but you should still take some precautions when going out late at night or traveling alone.
It's also important to note that there are many western expats in Jamaica, so there will be plenty of people around you who speak English.
Check also: The best countries to retire.
The Pros of Living in Jamaica
Let's look at some of the pros of living and retiring in Jamaica:
The Cost of Living is Lower
At the end of this article, there is an entire table comparing the cost of living in Jamaica, so you can check how much cheaper it is. Hint: we are talking about a place where a dinner (three course meal) for two costs only 45 US dollars in a decent restaurant.
No Capital Gains or Inheritance Taxes
There is no capital gains tax in Jamaica (unless very specific circumstances exist where capital gains are understood as a business income, but for these particular situations, a financial advisor experienced in the Jamaican market can advise you).
There is also no inheritance tax, meaning that your inheritors will have tax-free access to any equity you purchase on the island. Jamaica is also part of the selected group of countries that have a treaty with the US to reduce double taxation. There is a property tax, and it is around 1%, depending on the real estate value. Lastly, if you receive any rental income from abroad, it may be taxed.
Cheaper Private Healthcare
Jamaica has a decent network of private clinics that are much more affordable than in the US, so elders can save on medical expenses. Regarding the public healthcare system, the Jamaican government initiated a program on April 1st, 2008, that enabled locals to receive free medical care, but often public hospitals have more patients than they can handle.
Purchasing Real Estate is Cheap
On average, real estate prices of similar standards are 52% cheaper in Jamaica than in the US.
It is an Island Full of Natural Wonders
Jamaica is a paradise for those that enjoy an idyllic setting. You can go diving on one of the many beautiful coral reefs around the island, swim with dolphins and sea turtles, or enjoy a relaxing day at one of its many stunning beaches. The Blue Mountains are especially popular among tourists as they offer breathtaking views and hiking trails through the lush rainforest that take you right up to the peaks.
Other Pros of Retiring in Jamaica
Jamaica is home to a vibrant arts community and a strong foundation. Many museums and galleries around the island showcase local talent, besides world-famous places like the Bob Marley Museum in Kingston. Jamaica also has some amazing golf courses in Montego Bay for those who enjoy one of the favorite sports of retirees.
Music: Jamaica is well-known for its vibrant music scene. The island has produced many iconic artists, including reggae music stars like Bob Marley and Jimmy Cliff. If you visit Jamaica, you'll be able to see live reggae performances at one of the many festivals or nightclubs around the island.
Birds and Wildlife: Jamaica is home to various birds and wildlife. The island is famous for its majestic, brightly colored hummingbirds and parrots. But keep your eyes peeled for other types of wildlife, like iguanas, snakes, and bats. There are also many beautiful beaches along Jamaica's coast that are great places to see sea turtles swimming in the water or coral reefs at low tide.
Jamaican cuisine is a unique blend of African, European, and native Indian foods. Its famous dishes include ackee and saltfish, jerk chicken, oxtail stew, and curried goat. Jamaicans also make rum, which they use in cooking and drinking.
Fishing: Do you love to fish? If so, you'll love Jamaica. The island has some of the best fishing in the Caribbean, and there are many types of fish that you can catch here. Some of the most popular species include snapper, grouper, and barracuda. If you're not interested in fishing but still want to try your hand at it while on vacation, plenty of tour operators offer excursions where they take guests out on boats for an afternoon or even overnight trip.
Why Not Retire in Jamaica?
What are the downsides to retiring in Jamaica? There are some things you should know before you retire here.
The Cons of Living in Jamaica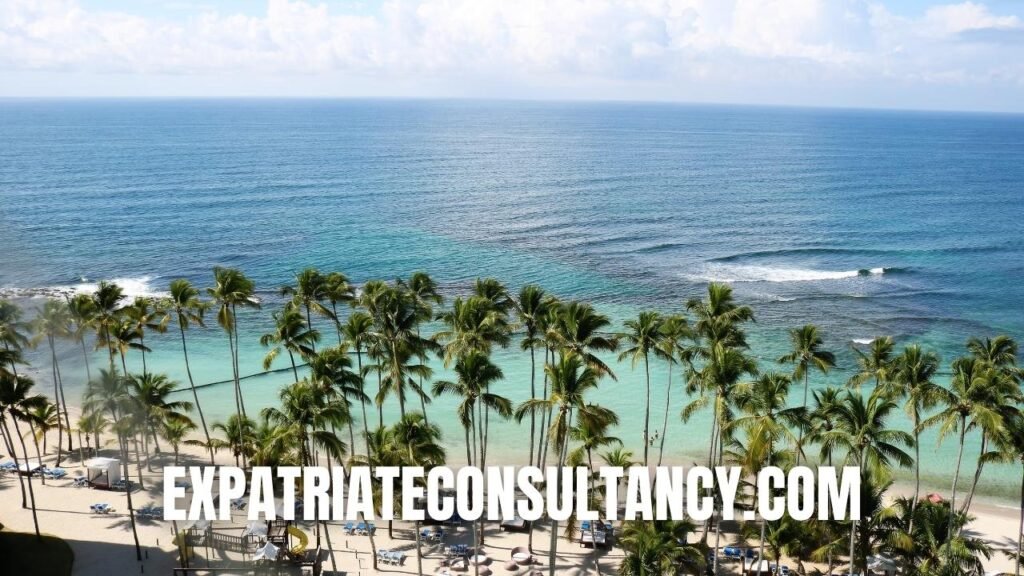 Limited Economic Diversity: The island is not very diverse regarding the jobs available. Most residents work in tourism or agriculture, although there is an increasing need for technology workers. If you're looking for a more stable income, you may want to consider one of the other Caribbean nations instead.
Public Safety: With a homicide rate of 85 per 100,000 people, Jamaica is one of the most dangerous places in the world. The main reasons are the high gang violence and drug trafficking rate. If you're considering retiring there, get advice from someone who lives on the island first to avoid these areas and reduce your chances of being a victim. Jamaica is more violent than even the most violent cities in Europe.
Disparities in Employment: Jamaica has a high unemployment rate of 6.2%. The lack of job opportunities means that many people will try to exploit you as a tourist by charging exorbitant prices for goods and services. You'll also find a few jobs available for retirees, so you may have difficulty finding work if you don't speak the language or have any skills that locals need.
Limited Emergency Medical Services: Jamaica has a life expectancy of 74.77 years. It is ranked 123rd in the world, and its healthcare system is not very good. If you become ill or injured while on the island, finding adequate medical care or diagnosing your condition could be challenging. You may have to travel a long distance to get treatment at a reasonably good hospital if something happens that requires emergency care. There are only 30 to 40 hospitals, and most of them are small and not equipped to handle serious cases. This makes it hard to get medical care.
Infrastructure: The infrastructure in Jamaica is not up to par with the rest of the world. You will find that many roads are in disrepair, there are power outages, and public transportation is limited to a few bus schedules. If you want to get around quickly, you'll need to rent a car or take a taxi. If you drive around town, be sure your vehicle has an international driver's license before hitting the road.
Jamaica is a tropical country, so it's prone to hurricanes. Unfortunately, these storms can cause significant damage and disrupt travel plans. If you are visiting during hurricane season (June through November), keep up with the latest news about what's happening in Jamaica and plan accordingly.
Check also: Are public pensions at risk? The short answer is yes. The long answer is here.
How Much Does It Cost to Retire in Jamaica?
The cost of living in Jamaica is between $800 and $2,000. So, a retired couple can live comfortably for about $2,000 per month. This amount would cover things like rent, utilities, food, transportation, and other necessities.
It is a bit more expensive than retiring in Argentina but it is also closer (in terms of distance) to the United States.
It's essential to remember that the cost of retiring in Jamaica varies depending on where you live and your lifestyle. For example, if you want to live in an upscale neighborhood with access to a private beach, expect to pay more than someone who lives in a more modest community without these amenities—which is not really what someone expects for retirement.
Remember that no matter where you live, air conditioning is a must (and likely any apartment or house with a decent standard will have it).
Time for a comparison of the cost of living in Jamaica. I will not compare the living costs of Jamaica with New York or London, because nearly anywhere in the world is cheaper than those two cities. Let's compare the cost of living in Jamaica with the best city for retirement in Europe (Valencia, Spain) and one of the favorite cities for pensioners in the USA (Tampa, Florida).
All prices are from Numbeo and Expatistan, two websites that crowdsource prices and living costs from thousands of users and contributors.
Cost of Living in Jamaica vs Valência (Spain) and Tampa (the USA)
| | | | |
| --- | --- | --- | --- |
| Values in USD | Kingston (Jamaica) | Valencia | Tampa |
| Meal, Inexpensive Restaurant | 6.07 | 11.59 | 22 |
| Domestic Beer (0.5-liter draught) | 1.97 | 2.9 | 6 |
| Eggs (regular) (12) | 2.79 | 1.98 | 3.3 |
| Chicken Fillets (1kg) | 6.19 | 6.4 | 11.64 |
| Gasoline (1 liter) | 1.34 | 1.56 | 1.2 |
| Utilities (Electricity, Water, Garbage, etc.) for 85m2 Apartment, monthly | 135.01 | 128.6 | 156.61 |
| Internet (60 Mbps or More) | 41.08 | 31.88 | 63.85 |
| Cinema, International Release, 1 Seat | 9.85 | 7 | 14 |
| Short visit to private doctor (15 minutes) | 22 | 73 | 98 |
| Standard men's haircut in an expat area of the city | 11 | 20 | 23 |
| Rent of an apartment (1 bedroom) in the City Centre | 641.47 | 720.77 | 2,035.75 |
| Price per Square Meter to Buy an Apartment in the City Centre | 1,836.07 | 2,999.91 | 4,635.63 |
Cost of different items in Kingston (Jamaica), Valencia (Spain), and Tampa (Florida, the USA).
What an American Moving to Jamaica Needs to Know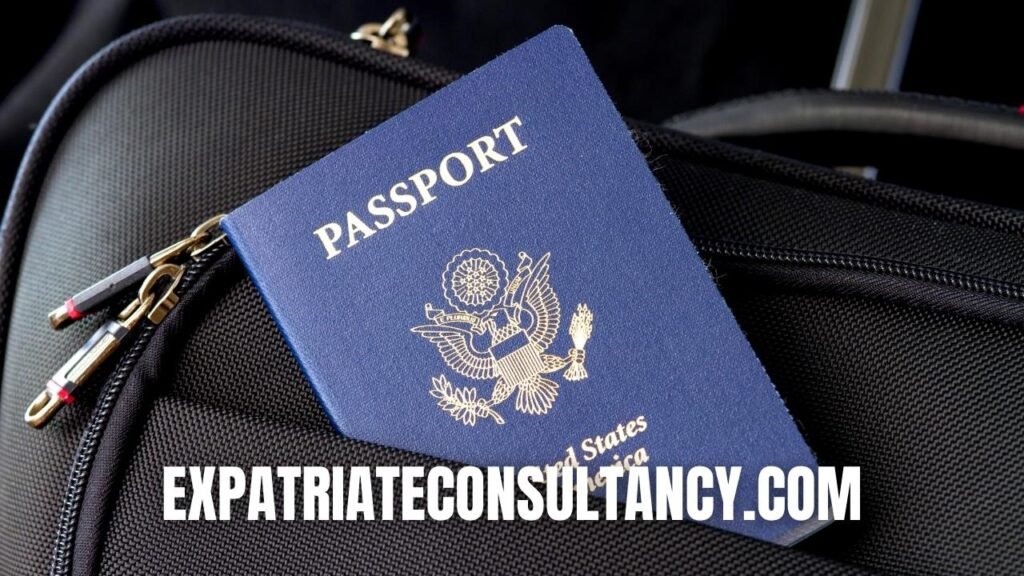 Retirement Visa Jamaica—Steps to Have a Visa for Retiring in Jamaica
By now, you probably know that Jamaica is a natural tropical paradise with its pristine white sand beaches, turquoise waters, and welcoming people. If you are considering retiring in Jamaica, here's what you need to know about the process to apply for residency status.
What Are the Requirements for Retiring in Jamaica?
Jamaica offers various visa types for those willing to stay in the country:
A Tourist Visa is for non residents coming for tourism.
Entry visa for temporary trips to Jamaica
Visa on arrival for some nationals coming to the country for business or other reasons.
But what about a retirement visa? Well, there is no official Jamaican retirement visa like in other destinations like Bali. However, you can retire in Jamaica with a Permanent Residence Visa. In practical terms, it is pretty much the same.
We'll explain how it works in the next section.
Jamaica Permanent Residence Visa
You can apply in the Immigration department for a Jamaican Permanent Residence Visa if you meet these requirements:
You can retire in Jamaica using the Permanent Residence Visa. You must have a retirement plan and show evidence that you have enough money to support yourself during your stay on the island.
The process takes about three years on average, so it's essential to start early.
You must provide your valid government-issued identification and proof of address. You will also need to show a copy of your passport, birth certificate, and marriage license.
Retiring in Jamaica can be a great way to enjoy your golden years in a beautiful tropical paradise. What do you think about that possibility?
---
If you enjoyed this article about retiring in Jamaica, here are a few other reading suggestions for you:
The Best Cities for Remote Workers This Year
Retire in Bali, Indonesia: All You Need to Know
The Easiest Countries to Adopt From – A Guide.
Subscribe (for free) to receive my articles directly in your inbox and receive a special gift. If you enjoy this article, please consider becoming a Medium member by using this link and have access to premium, unbiased content from authors not tied to big media.
Levi Borba is the founder of The Expatriate Consultancy, creator of the channel The Expat, and best-selling author. Some of the links of this article may be affiliate links, meaning that the author will have a commission for any transaction.