Once a Paradise for War Criminals, Argentina is now THE Place to Retire
---
Because I don't want to waste my readers' time, I'll tell you right away what this article is about: you should consider the idea of retirement in Argentina.
Even if you are not attempting to avoid prosecution for crimes against humanity before the Haia court.
It may appear strange that someone would praise a country with a complicated economy and suffering from hyperinflation as one of the best places in the world to retire. It's even stranger when this person, myself, is Brazilian. We're supposed to have a fierce rivalry with them, and we do, so don't expect me to cheer for any of their sports teams.
However, I must admit that the hermanos ("brothers" in Spanish, as quasi-ironically Brazilian sports presenters nicknamed them) have recently become an excellent place for expatriates to retire, for a variety of reasons, some of which are completely counter-intuitive.
It's easy to see why this country is one of the top seven Spanish-speaking places to spend holidays nowadays. Many of these reasons also apply to digital nomads and remote workers looking for a place to maximize the benefit of the money they make abroad.
Let's jump straight to the facts.
Our consultancy's team wrote this article after similar pieces about other hot retirement destinations (including a list of the best countries to retire in the world), such as:
If you're thinking about retiring overseas, our list of 24 countries with retirement visa schemes is a must-read.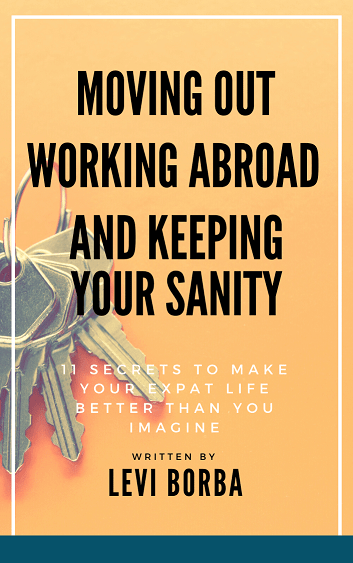 Pros and Cons for an Expat Retiree in Argentina
Let's check, objectively, what Argentina offers on both the positive and negative sides. Remember, however, that this is a huge nation (Bariloche is more distant from Buenos Aires than Los Angeles to Denver), so in some parts of the country, a few of the points below may not be valid.
This enormous size, on the other hand, guarantees that Argentina, from the Andes mountains and cities like Mendoza to the coast and Buenos, has something for everyone.
The Cost of Living in Argentina: Pro
Argentina has a low cost of living. However, as in most countries, prices vary. Buenos Aires and other major cities will be more expensive than smaller country towns. Having said that, a comparison with a similar life standard in the United States would be at least 50% to 60% lower. Rental accommodation can be up to 75% less expensive than the equivalent in the United States.
It is no surprise that Buenos Aires is one of the cheapest big cities in South America.
Private healthcare is also much more affordable in Argentina than in places like the US. Meanwhile, the public healthcare system is better than in many other countries in Latin America but public hospitals might be overloaded.
The Numbeo Cost of Living Index calculates a score by measuring the cost of living in various countries and cities around the world. The cost of living in New York is the gold standard, with a score of 100. Places that are more expensive than New York have a score above 100, while less expensive places have a score below 100.
Argentina received a score of only 22.04 when housing was factored in. This is lower than Peru, Romania, or Mexico, and it is comparable to Brazil's score, with the peculiarity that Argentina is much safer than Brazil.
And when it comes to violence…
Violence in Argentina: Pro or Con, depending on where are you from.
The question about how violent is Argentina depends pretty much on the perspective, location (the country's north and the satellite cities around Buenos Aires are more violent) and type of crime one refer to.
To make it clear, let's compare them with Brazil, the European Union, and the United States, using that from the last 4 years.
Argentina: Homicide rate (cases per 100 000 inhabitants per year) of 5.3, and a rape rate of 8.5.
Brazil: Homicide rate of 27.4 and a rape rate of 24.4.
The USA: Homicide rate of 5 and a rape rate of 38.4.
The European Union: Homicide rate of 1.4 and a rape rate of 10.9.
| | | |
| --- | --- | --- |
| | Homicide rate | Rape Rate |
| Argentina | 5.3 | 8.5 |
| Brazil | 27.4 | 24.4 |
| USA | 5 | 38.4 |
| European Union | 1.4 | 10.19 |
Violence indicators in different countries. 2017 to 2021.
While there are issues with how crime is reported in each country, it is realistic to assume that Argentina is safe if you compare it with Brazil, but relatively violent when compared to Europe. In the Global Peace Index, Argentina is just below countries like Cyprus, Namibia, or France, and way better than Brazil or Mexico.
It is also important to consider that the crime rates in Buenos Aires are far higher than in the Argentinian countryside.
The Spanish Language: A Pro if you have time to learn it.
Not many people besides the most educated speak English in Argentina. The percentage of English speakers with high proficiency is around 6% of the entire population, with approximately 15% believed to have extremely basic or low-level English.
But Spanish is one of the easiest languages to learn for English speakers. Therefore, it should not be a barrier. In fact, from my own experience, it is an amusing activity when you use the right resources.
What is the Weather Like in Argentina? Absolutely a Pro
Argentina is a large country. There are numerous climate and landscape options. City or rural? Mountains or prairies?
Compare this to other Latin American countries like Peru, Colombia, Mexico, and Costa Rica, where the weather is hot all year. Some people enjoy this type of weather, but if you want to experience multiple climates and variations, Argentina is a better option.
The far north is subtropical, there are desert regions, a Mediterranean coastal region, and cold glaciers.
Doesn't matter how cold or hot, you'll be at ease wherever you go if you have US dollars or Euros. And since we talked about money…
The Unstable Economy from Argentina: A Con
The country's economy has been unstable since at least 1955 and shows little signs of improvement, thus Argentines live very much in the present, with little regard for the far-away future. As a result, daily living in large cities might be erratic in ways that rich countryside retirees will find perplexing.
Then there's inflation….
Because of the out-of-control inflation, prices grow every month. According to data from Argentina's National Institute of Statistics and Census, inflation in 2021 reached 50.9 percent, making it one of the highest rates in Latin America.
But inflation doesn't matter much if you earn in foreign currency. And here is a big pro. Maybe the biggest of them all.
Devaluated Currency: A Pro
Having a foreign income source might be beneficial for two reasons. The ability to generate foreign exchange revenue from abroad alleviates the stress associated with swings in the dollar vs. peso exchange rate. It is also an excellent inflation hedge. You must consider your tax status as well as where you pay taxes.
The Argentine peso has depreciated so much against the Euro and Dollar (and virtually any other developed-country currency)that if you can convert your hard cash there, you will obtain a fantastic exchange rate. Just be aware that using banks to convert money can cost you a lot in fees and they often offer poor exchange rates.
People who earn dollars or euros will live a very different life than those who earn Argentinian pesos (as long as you have a proper exchange rate for each money transfer). They will be able to ignore inflation (price increases in Argentinian pesos, but this is offset by the peso's depreciation against the dollar and euro) and have greater purchasing power.
Lower living costs are also a factor that attracts many people to the idea of retirement in Bali, Indonesia, and Jamaica.
The devaluated currency also put Argentina in the 2nd place in the list of the best countries in Latin America to live as a foreigner.
How to Retire in Argentina & The Retirement Visa System in Argentina
Plan ahead to retire in Argentina. Argentina is a beautiful and dynamic country, but with so many variables, it's is good to hire help to secure the future for you and your family.
A few basic steps will help you plan for the future:
1. Have an agenda in place to protect yourself and your assets. If you have savings, make sure they are protected in a bank or other financial institution that won't be affected by bankruptcy proceedings or government intervention.
2. Work with a lawyer who can guide you through the process of international relocation and the process of transferring your assets abroad.
3. Establish an estate plan, including a will, trust document, and beneficiaries (spouse, children, and/or other family members).
4. Speak with your attorney about plans for maintaining your lifestyle while living abroad. You may have insurance options available that can help you save on premiums or provide coverage for dependents when they're not with you.
There are plenty of immigration lawyers in Buenos Aires that can help you.
The Argentina Retirement Visa
For your Argentina Retirement visa application to be processed, you need to send in the following original documents to the immigration office:
A valid passport that is not a copy. If you are from a country close by, you don't need a passport. You can instead show a valid ID or nationality certificate with a photo.
Argentinian criminal records (from the Radex system)
A criminal record from the country where you were born. The document must be signed by the Argentinian consular authority, apostilled according to the Hague Convention, or endorsed by the consular authority of your home country in Argentina.
A document with your name and address on it or a bill from a service you use.
The travel document that a stamp of entry into Argentina.
Proof from a government or international organization that you regularly get a pension or retirement benefit with sufficient funds, along with the amount and length of the benefit.
Living in Buenos Aires Pros and Cons (Cost of Living, Healthcare System, etc)
In the previous paragraphs, I said that if you want tranquility and a calmer life, the huge Argentinian capital should not be your option if you are looking for the best places to live in Argentina. Still, some people just prefer larger metropolitan areas, so here are the Pros and cons of living in Buenos Aires.
Pros of living in Buenos Aires
There are many foreigners, therefore there is a community of expatriates available for socializing and mutual support.
The Buenos Aires capital is a feast for anyone who enjoys cultural effervescence. The city has a surprisingly european feel, with large bookstores, free activities, affordable tickets… The city has undoubtedly one of the richest cultural life in South America.
Medical Care: As a large city, Buenos Aires has plenty of options for good, private medical clinics and hospitals.
Cons of living in Buenos Aires
The population density in the Argentine capital is one of the biggest drawbacks of moving there. Everywhere you turn in downtown Buenos Aires, there are people. It's difficult to walk 10 meters without running into someone else. It might be difficult to have a relaxed lifestyle.
The intense rains in Buenos Aires could be categorized as one of the disadvantages. During the wet season, it has torrential rains, and when it does, the city can become chaotic.
The streets are not entirely safe, especially if you go alone at night. Buenos Aires is much more dangerous than smaller cities in Argentina like Mendoza, although still safer than Rio de Janeiro, for example.
If the idea of Buenos Aires is not attractive, you might check places like Mendoza, a smaller city surrounded by snow-capped mountains in the winter, and stunning natural landscapes all the year. There is also Mar Del Plata, an Atlantic beach city four hundred kilometers far from Buenos Aires.
Conclusion: Is Argentina a good place to Retire?
Yes, it is, but if the question is:
Is Argentina a good place to live?
Then the answer gets more complicated.
There is considerable space for misinterpretation because often people consider that a good place for retirement is also a good place to live under different circumstances. This is not the case in Argentina.
The life of a resident with his income in Euros or Dollars will be completely different from someone else with a local job and earning Argentinian Pesos.
Said that, and considering only the case of people with earnings in foreign currency, here are the pros and cons of living in Argentina.
Advantages of retiring in Argentina
Low living costs (in foreign currency), so you can live comfortably with less dollars or euros.
Pleasant weather and diverse climate.
Not much of a cultural shock for anyone used to western, and specially southern-European habits.
Spanish is an easy-to-learn language if you are an English speaker.
Relatively safe when compared to neighboring countries, with crime levels similar to the USA.
Disadvantages of retire in Argentina
Most of these advantages and disadvantages would apply not only to retirees but also to digital nomads and remote workers. Unfortunately, these two categories have an additional problem in Argentina: free Wifi is not a popular thing there and Internet is unreliable. However, the best city for digital nomads in the world is not far from there.
Bordering Argentina there is also Uruguay, another great spot for retirement abroad but less connected by international flights and with higher living costs. On the upside, however, Uruguay is much more stable than Argentina.
Check also:
Best Country to Visit in Europe on Each Month of the Year.
The Best Countries for Coffee in The World
---
First, subscribe (for free) to receive my articles directly in your inbox and receive as a special gift the digital book 20 Essential Hacks for Saving Money While Travelling.
Second, if you liked this article, please consider supporting me and other writers by becoming a Medium member. By using this link, you will directly support me with a piece of your fee; there will be no additional cost to you. Thank you a million times if you do!
---
Levi Borba is the CEO of expatriateconsultancy.com, creator of the channel Small Business Hacks, and best-selling author. Subscribe to my articles (for free) and receive (also for free) the ebook "The Blueprint for First-Time Business Owners".