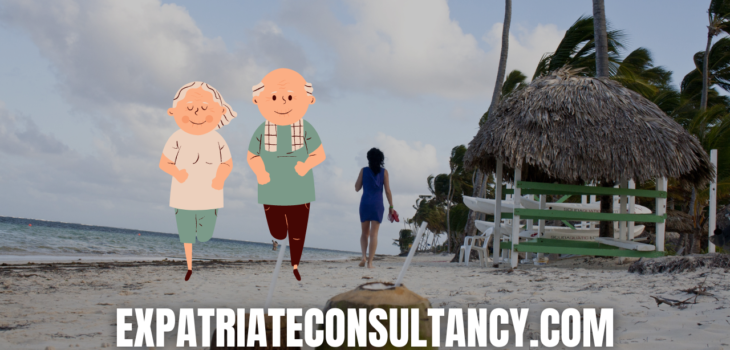 Pros, Cons and How Much of Retiring in the Dominican Republic
Imagine that you are a pensioner or a remote worker and want to live in a nice place with lower living costs. You want to get the most benefit for each dollar. So you ponder: Why not retire to the Caribbean? What about retiring in the Dominican Republic? This article is for you.
Part of the second-largest Caribbean island, Hispaniola, and arguably the most varied, the Dominican Republic has its attractions. It's no wonder this country is among the top seven Spanish-speaking spots to visit, thanks to things like stunning beaches, the plethora of resorts and hotels on offer, and its array of sports and recreational activities such as golfing, water sports, and many more.
Life in the Caribbean is all about slowing right down. Get used to island time and enjoy the wonderful delights of island life. Relax on pristine beaches, eat some delicious Caribbean dishes, and spend your days snoozing in hammocks. What a way to enjoy your retirement days.
By the way, if you are into beaches, check some of the best family beach vacation spots in the world.
Our consultancy's team wrote this article after similar pieces about other hot retirement destinations (including a list of the best countries to retire in the world), such as:
If you're thinking about retiring abroad, our list of countries with retirement visa schemes is a must-read.
Pros and Cons of Retiring in the Dominican Republic
Pros of Retiring in the Dominican Republic
There are some reasons many expats choose the Dominican Republic as a place to live. In the case of pensioners, this includes cost of living, climate, cost of healthcare and private hospitals, and access to international airports.
Let's have a look at some of the reasons to retire to the Dominican Republic in depth.
Climate
The Dominican Republic is a tropical country with a hot and humid climate. It is warm year-round here, with average water temperatures of around 28 degrees. Thetropical weather is the big draw for beach lovers, with plenty of sunshine days throughout the year.
There is lots of rainfall, particularly from May to November. However, with warm seas and tropical Caribbean sunshine, what's a little rain now and then?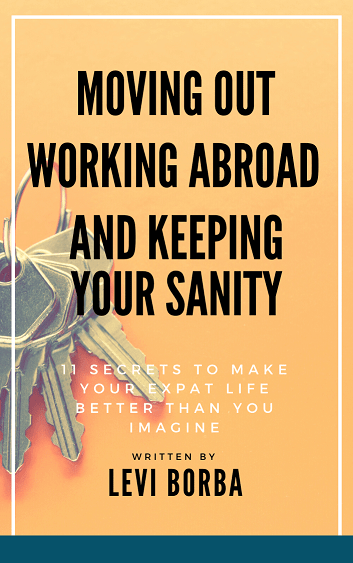 Cost of Living
The cost of living in the Dominican Republic is, on average, 40% lower than in the United States. This helps Americans who want to leave the U.S. to stretch their monthly pension.
The Dominican Republic is also one of the cheapest Caribbean islands to live on – making it a great retirement choice, particularly for citizens of the United States. More about the cost of living you will find below (look for our comparison table).
Affordable Healthcare
The Dominican Republic has incredibly affordable private hospitals – at least when you compare with America. There are free public hospitals on the island (although their quality is debatable), and private healthcare is far cheaper than in the US, Canada, and Europe. This may be important when you are retiring as you may be in more need of medical treatment.
Variety of Landscape
The Dominican Republic is considered a "micro-continent" because of its varying landscapes and scenery. There are gorgeous tropical beaches, stunning mountains, lush green forests, and even desert areas with dune formations.
Due to its diverse geographical landscape, there's a huge manner of things to suit all tastes. Get up close with nature hiking in the mountains, try some kayaking or paddle boarding on the river, or relax on soft, white-sand beaches.
The Local Culture and Food
The people of the Dominican Republic are friendly and extremely welcoming, and there's a vibrant culture on the island. With a unique mix of elements from Latin America and Europe, there's a fascinating history to learn and plenty of cultural delights to experience. There are festivals throughout the year with music, dancing, and Caribbean flair.
Food on the island is predominantly seafood based, with delicious fresh fish such as tuna and marlin which are readily available in the waters. Fresh, juicy fruit is also plentiful in the Dominican Republic. Spend your mornings checking out the local markets for the best catch and enjoy cooking up a storm – the perfect retirement hobby.
If you crave for food from your home country, Santo Domingo has a decent offer of international supermarkets.
Disadvantages of Living in the Dominican Republic
No matter where you go in the world there will be some disadvantages to living in a certain place over another, and the Dominican Republic is no different.
Remember that it is a developing country, after all.
Here are some of the main disadvantages of retiring in the Dominican Republic.
Safety
One of the biggest factors to consider when looking at retiring in the Dominican Republic is the safety of the island. The island has a bit of a reputation for being unsafe in comparison to its other Caribbean counterparts. However, although there are high levels of crime such as robbery, pick-pocketing, and some instances of violent crime such as assault, rape, and homicide.
Foreigners should take precautions when out and about, particularly in large cities such as Santo Domingo where these crimes are more likely to take place. Keep valuables, expensive watches, and jewellery out of sight when exploring. Don't walk around at night time in residential and remote areas, and always use authorised taxis.
The island is a warm and welcoming place, but always make sure to be vigilant and aware of your surroundings.
Hurricane Season
The Caribbean islands are prone to hurricanes from June to October, with peak hurricane season around August. Hurricanes can do severe damage to infrastructure, homes, and sadly many people lose their lives every year due to hurricanes in the Caribbean.
If you are planning to retire in the Dominican Republic then this is something you should be prepared for. Ensure you have adequate supplies of bottled water, non-perishable food items, prescription medicines, a battery-powered radio, and batteries for flashlights, and that personal and important documents are kept secured safely.
Bureaucracy and Infrastructure
You may be in for some surprises when retiring in the Dominican Republic, especially if moving from the United States or Europe.
The island's infrastructure is severely lacking, with some local roads being impossible to drive down, low-hanging electricity cables, and the absence of traffic lights in certain areas. Electricity isn't always guaranteed on the island, so consider purchasing a backup generator in case of emergencies.
There is a lot of corruption on the island too, which is common in many Latin American countries. The Bureaucracy here is also a big issue, which may become frustrating when compared to other more developed countries.
Quality of Healthcare
Although healthcare in the Dominican Republic is extremely affordable, it is generally quite poor, particularly from the free public hospitals. The level of care here is lower than in the United States, Canada, and Europe, which may be a deciding factor if you have particular health concerns.
Private healthcare is very affordable compared to the U.S. Consider taking out health insurance to cover the cost of any emergency needs and for peace of mind.
Acquiring a Permanent Residency Status in Dominican Republic by Buying Property
First of all, it is not really necessary to buy property in the Dominican Republic to obtain a permanent residency status or a retirement visa (see more about it below). Anyone who has lived in the country on a temporary residence permit for five years can apply for a permanent residency, and for the retirement visa, there are different requirements.
However, there is another way: buying real estate.
To do that, you need to follow the following procedure:
1 – Establish a business in the Dominican Republic.
2 – Make a minimum investment of $200,000 in the company.
3 – Purchase a home through the company
Then you can live in the house owned by your company (paying rent to your company, which is actually like paying rent to yourself).
Two hundred thousand dollars, in a relatively inexpensive country like the Dominican Republic, could afford a really good apartment or even a nice beach house.
Remember that because the United States and the Dominican Republic do not have a tax treaty to avoid double-taxation, income from American expats on the island is taxable. However, the IRS excludes certain expenses from housing. Therefore, you could have a certain tax benefit. Since this does not apply to every case, we strongly advise you to check your particular situation with a tax or financial advisor.
To look for a property, a common practice is to first visit the country using a standard tourist visa.
Pitfalls of Buying Property in the Dominican Republic
If you are considering buying a property in the Dominican Republic, make sure you do thorough research, and be aware of any potential problems that may occur.
Here are some pitfalls to avoid when buying property on the island:
• The effects of the weather – the sea salt air and the humid temperatures can play havoc with certain elements of your property. Look for properties using materials more suited to the tropical climate that you won't have to replace as often.
• The lack of electricity at all times – constant electricity isn't guaranteed on the island, so look for properties with generators or solar panels to provide energy when there is a power outage.
• The local laws – the laws regarding property sale in the Dominican Republic vary from those in the United States, and may not be as stringent. Make sure you enlist the help of a good lawyer and brush up on your knowledge before jumping head first. Many people have been stung by not fully understanding the buying/building market.
The Application Process for a Dominican Republic Retirement Visa
The Dominican Republic has several types of residency visas, such as those for investors, family reunification, and pensionado (which is the retirement visa). The pensionado visa is for people who can show that they get at least $1,500 a month from a foreign government or private pension ($1,750 for couples).
Getting a residence visa is the first thing you need to do if you want to retire in the Dominican Republic.
After getting there, the next step is to go to the General Directorate of Immigration within 60 days to finish the process of applying for a temporary residency permit. (You can also apply through the government's portal, upload copies of the necessary documents in.jpg format, and pay the fee.)
The application process can take from 45 days to six months. After your permit is approved, you can get a permanent residency permit that must be renewed every few years until you have lived in the country for a few years. After two years, you can also apply for naturalization, which usually takes a year. Seniors who move to the republic to retire can sometimes speed up the process of becoming permanent residents.
For the application process for a retirement visa, you need:
Your residency visa and identity card or document.
Filled application form.
Birth certificate and 4 passport-style photographs.
Proof from your home country that you have never been in trouble with the law.
Documents about your money and retirement savings, like a certified copy of the source of your retirement benefits in the U.S.
Statement from a bank account in the Dominican Republic.
Certificate of marriage, proof of living together, or a statement that you are single.
Get a travel insurance policy from an insurer that is approved by the government.
Medication check from a government-approved institution after you arrive to prove you don't have any diseases that could spread.
Everything needs to be translated into Spanish. Both the originals and the translations need to be signed by a notary.
How Much Do I Need To Retire in the Dominican Republic?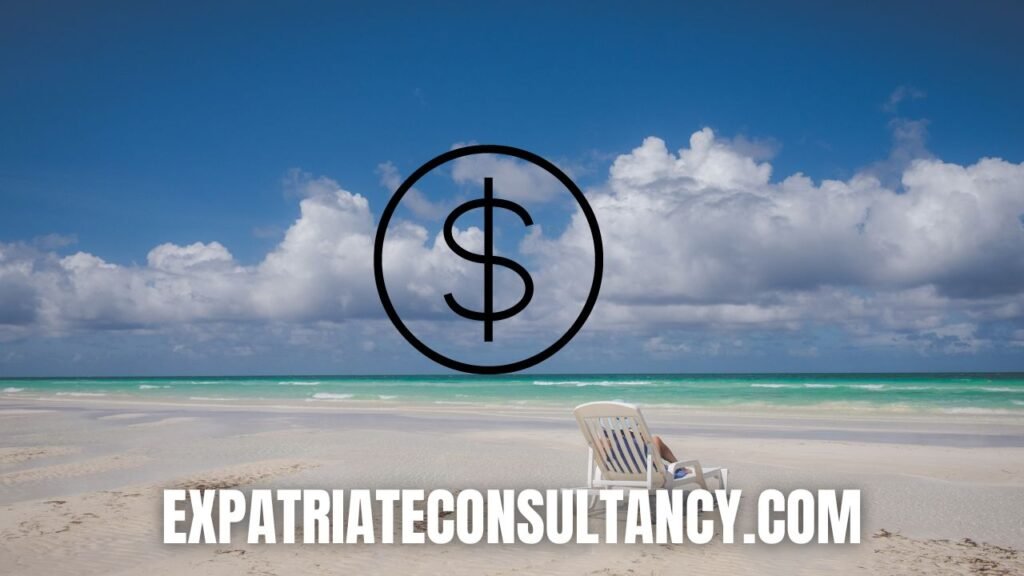 If you are looking to retire to the Dominican Republic and qualify for a temporary residency (which later may be changed to a permanent residence visa), each retiree must receive a monthly pension, a minimum of $1,500, or a rental/investment income of $2,000 a month.
Once you can prove you have this amount of money then you can apply for the Residency Visa and then the Residency Card which entitles you to several benefits.
Rental prices range from around $400-$800 a month depending on the size of the apartment and whether it is situated in the city centre or outside of the city. Basic utilities which include electricity, heating, cooling, water, and rubbish collection are around $80-$100 per month.
Transport is also affordable, with a one-way local transport ticket costing around $1, and a monthly pass costing around $40.
Food is one of the most affordable elements of living in the Dominican Republic. A three-course meal for two at a mid-range restaurant will cost you around $40, a coffee around $2, a local beer at $3, and water at 80 cents.
Buying local food from the market will be an inevitable part of retiring in the Dominican Republic. Although eating out is so affordable, you will of course want to enjoy cooking at home. A loaf of bread costs around $2, milk is $1.30, and depending on the type of fruit or vegetable, 1kg of each is usually less than $2.
Basic healthcare in the Dominican Republic is free. However, for higher quality medical care, it is better to have international health insurance with good healthcare coverage. There are several medical plans you can choose as an ex-pat. The average annual plan for a couple usually costs between $700-$1,500. You should consider taking out private health insurance for the best level of care.
Everything Americans Living in the Dominican Republic Must Know
Retiring to the Dominican Republic is a popular choice for Americans. With low costs of living, its proximity to the United States, and a simple retirement process, you can see why so many Americans choose this sun-drenched as their retirement destination.
The requirement for American Citizens to retire here is fairly simple, but here are a few things you should know as an American retiring in the Dominican Republic:
It would be a good idea to hire a lawyer if buying or building a property in the Dominican Republic. Having an expert in this area will stop any nasty shocks from occurring if the property build falls through, or if any other legal roadblocks stand in the way.
Consider learning Spanish to enable you to communicate with the locals. In certain areas of the island, many of the local islanders do not speak English, so if you are considering living in a non-expat area, then brush up on your Spanish skills to make life a lot easier and to be considerate to the locals.
Ensure you prepare for electricity outages by investing in a generator. Take careful consideration of this if you are reliant on a constant source of electricity, since storms, hurricanes, or excessive demand can interrupt the electric grid.
Life in the Dominican Republic will be a little different than in the United States. People don't always turn up on time, things aren't done exactly by the book, and be prepared for the infrastructure to look very different compared to the States. Having an open-minded attitude and the ability to stay calm as you adapt to your new life will make all the difference.
Best Places to Retire in the Dominican Republic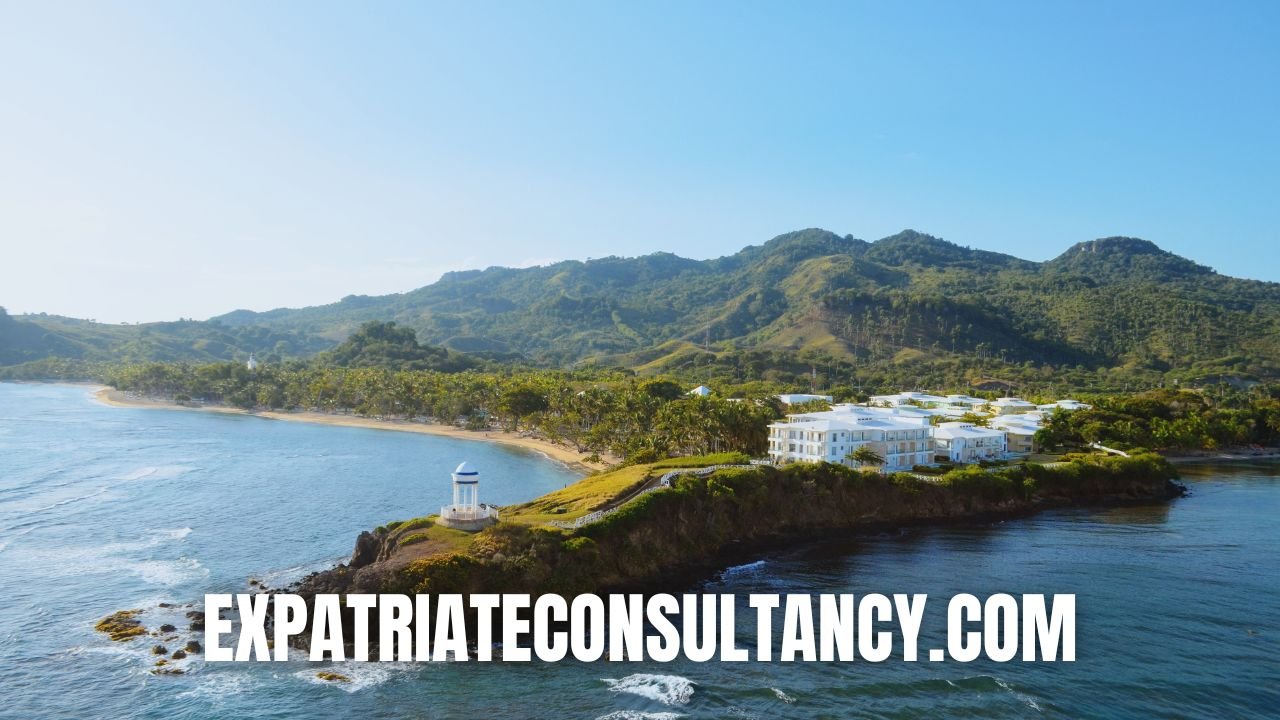 Santo Domingo
The island's capital has over 1 million habitants, so that has its pros and cons. It is deemed quite insecure, but at the same time it has safe districts where ex-pats and wealthy locals live. While the city has some traffic and noise in the city center, it has also good infrastructure, private hospitals and plenty of of shopping and entertainment options.
A good one bedroom apartment in an affluent district will cost less than $1000 (sometimes even less than $800) for rent or less than $2200 per square meter if you decide to purchase (and here we are talking about the expensive properties).
Puerto Plata
This city is not as large as Santo Domingo but still has a considerable population of almost 330,000. During the peak season, the city hosts an additional 100,000 tourists at any moment, so it may feel a bit crowded in the touristy areas (like the colonial-era historical parts). In Puerto Plata, you can have a 1-bedroom apartment close to the beach for $350 per month.
Las Terrenas
With less than 40,000 residents, Las Terrenas is home to a proportionally sizable expat community and some of the island's most beautiful beaches. This little community has all the essentials without the overwhelming size of a major metropolis. This tiny slice of paradise is one of the favorite choices among retirees from other countries and has an abundance of opportunities for physical activity.
Cost of Living in Santo Domingo (Dominican Republic) vs Valência (Spain) and Tampa (the USA)
It's time for a comparison of the cost of living in the Dominican Republic. I will not compare the living costs of the Island with those of New York or London, because nearly anywhere in the world is cheaper than those two cities.
Let's compare the cost of living in Santo Domingo (the capital of the Dominican Republic) with the best city for retirement in Europe (Valencia, Spain) and one of the favorite cities for pensioners in the USA (Tampa, Florida).
Remember that there are multiple cities in the Dominican Republic that are cheaper than Santo Domingo, since it is the capital.
All prices are from Numbeo and Expatistan, two websites that crowdsource prices and living costs from thousands of users and contributors.
| | | | |
| --- | --- | --- | --- |
| Values in USD | Santo Domingo | Valencia | Tampa |
| Meal for 1 Person, Inexpensive Restaurant | 9.11 | 11.59 | 21 |
| Domestic Beer (0.5 liter draught) in a Supermarket | 2.49 | 2.9 | 1.57 |
| Eggs (regular) (12) | 2.21 | 1.98 | 3.29 |
| Chicken Fillets (1kg) | 5.59 | 6.4 | 11.24 |
| Gasoline (1 liter) | 1.26 | 1.56 | 1.2 |
| Utilities (Electricity, Water, etc.) for a 85m2 apartment, monthly | 86.55 | 128.6 | 156.61 |
| Internet (60 Mbps or More) | 46.66 | 31.88 | 63.85 |
| Cinema, International Release, 1 Seat | 5.92 | 7 | 14 |
| Short visit to private doctor (15 minutes) | 35 | 73 | 98 |
| Standard men's haircut in expat area of the city | 23 | 20 | 28 |
| Rent of an apartment (1 bedroom) | 443 | 720.77 | 2,035.75 |
| Price per Square Meter to Buy an Apartment | 1,261.16 | 2,999.91 | 4,635.63 |
Cost of different items in Santo Domingo (Dominican Republic), Valencia (Spain), and Tampa (Florida, the USA).

---
If you enjoyed this article about how to retire in Finland, here are a few other reading suggestions for you:
Where Can I Live? Our Complete Guide of Best Places to Expatriate
The Best Cities for Remote Workers This Year
The Easiest Countries to Adopt From – A Guide.
Subscribe (for free) to receive my articles directly in your inbox and receive a special gift. If you enjoy this article, please consider becoming a Medium member by using this link and have access to premium, unbiased content from authors not tied to big media.
Levi Borba is the founder of The Expatriate Consultancy, creator of the channel The Expat, and best-selling author. Some of the links of this article may be affiliate links, meaning that the author will have a commission for any transaction.