Dress code in Qatar and everything else you need to know for the 2022 World Cup.
---
It may appear strange that a man is writing an article about visiting Qatar as a woman. However, I lived in Qatar for many years, and during that time, my wife, as well as other female family members and friends, visited me numerous times. This article is based on their observations.
The goal is to dispel some of the misconceptions that foreigners (particularly Westerners) have about tourism in this Middle Eastern country, particularly in relation to the 2022 World Cup hosted in Qatar.
Some of what I'm about to tell you may seem shocking at first, but for anyone who has lived there, they are as normal as it gets.
If you are not a woman, check our special article about how dangerous is Qatar.
Dress code in Qatar
Qatar is an Islamic country, and the Qataris dress in a highly traditional manner.
For foreigners, although there is no formal dress code, it is advised to dress modestly and conservatively. This means no shorts for males and no miniskirts or tank tops for ladies.
Normal swimmers, including bikinis, are fine on the beach or by the pool (until some years ago, bikinis were allowed only on Public beaches and still they may draw attention). It is prohibited for women to sunbathe topless.
When visiting public locations like parks, malls, or souq areas, especially those frequented by people of various nationalities, it is essential to be especially mindful of the dress code.
Qatari ladies often cover their hair with a black headdress called shayla and their bodies with a black garment called abaya. Some women also cover their faces by using a niqab.
If I am visiting Qatar as a woman, Do I have to wear an abaya in Qatar?
No, tourists are not required to dress in the way of the Qataris.
Shorts, skirts above the knee and sleeveless/short sleeves are not permitted when visiting mosques or government facilities. When visiting mosques, you will also need to cover your hair. In any public place, women should avoid wearing spaghetti-strap or see-through shirts and short skirts.
Regarding the temperature, spectators of the 2022 Fifa World Cup need not fear since the weather and temperatures are mild in November and December, owing to the cool desert air.
Typical daytime temperatures are approximately 24 degrees Celsius, while nighttime temperatures are around 18 degrees Celsius. It's wise to bring light coats and cardigans, and it won't hurt to keep a hat and pair of gloves on hand when you're out and about in Qatar during these times.
There are lots of shopping malls in Qatar where you may buy just about whatever you need, especially clothes to wear for the duration of your visit.
Can you hold hands in Qatar?
Male and female holding hands is tolerated. Lots of couples hold hands everywhere. Banks, hospitals, restaurants, malls, and other public places. Most of them are married couples, but nobody really checks that.
It is also common to see men holding hands in Qatar, especially Indian immigrants, but that does not have any sexual connotation.
So, bottom line: a couple can hold hands in Doha.
PS: Discover how a cashback program can help you recover part of the money spent on flight tickets or Booking.com on our review of the WayAway program.
Can women drive in Qatar?
Yes. People used to ask this question due to confusion with neighboring Saudi Arabia, where until recently, women were not allowed to drive. If you are looking to rent a car in Qatar, I recommend this website.
Can you drink alcohol in Qatar?
True, but not everywhere and not for everyone. Alcohol is mostly available in bars, hotels, and restaurants. It is not available in regular supermarkets or grocery stores. Furthermore, not everyone is permitted to consume alcohol (although tourists probably will have no issues). I detailed this matter in this article about the booze question during the 2022 World Cup.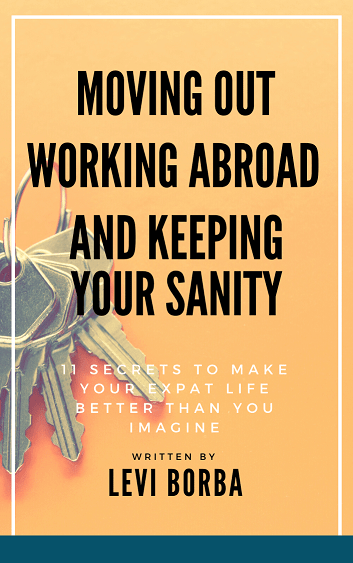 Is Doha similar to Dubai?
From the outside, Doha may appear to be a smaller, less boisterous, and less tourist-centered version of Dubai. Here I listed some nice things to do in Qatar.
However, from the perspective of an insider or a resident, as I was, they are considerably different. Dubai is less restrictive in many ways and offers more entertainment options. In fact, it was common for western foreigners living in Doha to visit Dubai for additional entertainment options.
Other tips for women visiting Qatar
1st — If you are visiting the city for just a day, there are plenty of options in terms of luggage storage, so you don't need to walk around with your carry-on bags. Reliable, convenient, and inexpensive luggage storage services you can find at Radical Storage.
2nd — Book a transfer in advance from the Ezeiza or Aeroparque airport (or from any station) to your destination and vice versa, so you can avoid scammers and illegal drivers. I often used Get Transfer for that and it always worked fine.
3rd — If you want to walk around and see some beautiful spots without the risk of getting lost, hire a guide. You can find some amazing and reliable guides and tours at Viator. They will give you insider information about historical facts and curiosities, and also warn you of risky areas and keep you safe.
Is Doha safe for females? Conclusion about visiting Qatar as a woman.
Yes, Doha is safe for female tourists. In fact, Qatar is among the safest countries in the World, unless you consider road accidents, which are common there.
Women visiting Qatar should have no problem during the 2022 World Cup if they follow the same guidelines that common sense dictates everywhere else in the world, plus some extra consideration for the local culture, such as not getting drunk in the middle of a public park or beach, or not wearing transparent tops.
While I was living there, my wife came to see me several times, and the only thing that ever happened was that when we went to a museum, at the entrance they offered her an extra blanket to cover her shoulders.
During other months (eg: Ramadan), the rules in Qatar are much stricter. You cannot eat or drink water in public during the day, for example. Once I forgot that already was Ramadan and I got warned about drinking water outside. The dress code is also much more rigid.
But the World Cup will not happen during Ramadan, therefore, tourists can expect a certain level of tolerance from the local authorities.
Have a good travel, and enjoy the Fifa World Cup 🙂
Ps: In this article, I only wrote about the rules. It does not mean that I agree or disagree with any of them.
---
If you enjoyed reading about visiting Qatar as a woman, check also:
The Top 5 Countries for Coffee Lovers
4 Ways to Save Money on International Flights
4 More Insider Tips for Finding Incredibly Low-Cost Flights
First, subscribe (for free) to receive my articles directly in your inbox and receive as a special gift the digital book 20 Essential Hacks for Saving Money While Travelling.
Second, if you liked this article, please consider supporting me and other writers by becoming a Medium member. By using this link, you will directly support me with a piece of your fee; there will be no additional cost to you. Thank you a million times if you do!
Levi Borba is the founder of Expatriate Consultancy, creator of the channel The Expat, and best-selling author.