Is Crime High in the Capital of Argentina? Is Buenos Aires Safe? Well, Yes and No.
---
I was talking to my Brazilian friends about Argentina a few weeks ago, and we asked ourselves: nowadays, after all the consecutive crises, is Buenos Aires safe?
It is not a topic that is as widely discussed among Brazilian millenials as one might expect. Most Brazilians only think about Argentina during football games or elections (when both countries are famous for making bad choices).
While Brazil did not have an easy path over the last two or three decades, Argentina fared even worse. That, in turn, reduced Argentina's advantage in a variety of areas, ranging from the per capita income to sewage availability in urban areas. Argentina and Brazil are not that disparate today in many ways.
Nonetheless, Argentina is far superior to Brazil in two areas: education and security.
True, Brazil narrowed the gap in both cases. In terms of education, Brazil has a literacy rate of 94 percent, up from 84 percent only two decades ago, but it is still far lower than Argentina's 99 percent.
In terms of security, violence in Brazil has dropped dramatically over the last three years. Cities like São Paulo, for example, had their homicide rates dropped by almost 80%!
But, in general, many large cities in Brazil are still far more violent than anywhere in Argentina.
So….
Is Argentina safer than Brazil? Is Buenos Aires safer than Rio?
Absolutely yes, for both questions. Violence in Rio decreased, but it is still 3X higher than in Buenos Aires. It is also safer than Guadalajara, in Mexico, a city than can bewilder your idea about crime statistics.
However, if the question is simply:
"Is Buenos Aires Safe?"
Then I dare to say not really, and here I will explain to you why.
Is Crime High in Buenos Aires?
The homicide rate in Buenos Aires is 4.6 homicides per 100,000 inhabitants. This is less than some of the most violent European countries, like Russia (7.3 murders per 100K residents) and Ukraine (6.2). But it is far worse than most of the other countries, like Belgium (1.7), France (1.2), Hungary (0.8) or Poland (0.7 homicides per 100 thousand people).
There are dangerous cities in Europe as well, but they are few and mostly concentrated in industrial zones inside the United Kingdom or France. Also, certain districts of European capitals like Athens may present a prevalence of petty crimes worse than many parts of the capital city of Argentina. So in the end, location is an important factor.
If the comparison with Europe makes Buenos Aires look violent, it may pale in comparison to the US. While the United States has a homicide rate slightly higher than Argentina (4.96 homicides per 100K people), it would be fair to compare Buenos Aires with its American, metropolitan counterparts.
And that is how the Argentinian capital starts to look safe. Buenos Aires' 4.6 homicide rate is far smaller than Chicago (18.26), Washington DC (32.78), or Baltimore (55.7, one of the most dangerous cities on the planet). There are some very safe cities in the US, but usually, they are far smaller and in southern states.
When we talk about other modalities of crime, like theft, robbery, or kidnapping, the situation is similar: Buenos Aires is dangerous when compared to European cities, but relatively safe compared to large American cities.
But we are still missing one thing here:
Buenos Aires, like every south-American large city, is very unequal.
Here is a shocking fact: Buenos Aires has 48 barrios (local districts). During the year 2019, 16 of these districts, one-third of the total, never had a single homicide. Meanwhile, a single barrio called Barracas had 17 murder cases. To put it into perspective, Madrid, with over 3 million residents, had only 34 homicides in 2021.
Barracas has only 77 thousand residents, meaning a homicide rate of 22 murders per 100 thousand residents, comparable to very violent cities in places like Mexico, Colombia, or Brazil.
To put it into perspective, Warsaw, the capital of Poland, also had 17 murder victims during the year 2019 — but Warsaw has 1.7 million people.
So, bottom line: Is Buenos Aires safe? No, but also yes. The Argentinian capital is dangerous if compared to Europe, relatively safe when compared to the US or Brazil, but it is also very unequal, with some districts as safe as Europe and others as dangerous as Mexico.
The Most Common Crimes That Tourists Might Witness in Buenos Aires
While there are violent crimes in Buenos Aires like murders or kidnapping, they are very uncommon outside the most dangerous districts (check their names below) and shanty towns.
In touristic areas like the Plaza de Mayo, San Telmo, Palermo Soho, or Palermo Hollywood, you will see crimes targeted at separating you from your valuables. The most common safety concerns in these areas are related to:
Gangs looking for unaccompanied people to steal their expensive jewelry or for bag snatching.
Scammers who offer local money for good exchange rates, but give you counterfeit bills of
Taxi thiefs, the classic case of scammers disguised as taxi drivers.
Pickpockets and petty crime inside the main train station, subway stations, and streets during rush hour.
To avoid these occurrences, always use your common sense, and look around for the presence of police officers. The emergency numbers in Argentina are:
Police: 101
Firefighters: 100
Medical Emergencies: 107
Tourist Police: 0800-999-5000 / 0800-999-2838 (they speak English)
What Areas to Avoid in Buenos Aires
| | | | | |
| --- | --- | --- | --- | --- |
| Name of the District | Number of Homicides (Year) | Pop. | Homicide Rate | Comparable Country |
| Retiro | 14 | 45002 | 31.1 | Mexico |
| Barracas | 17 | 77474 | 21.9 | Brazil |
| Parque Avellaneda | 7 | 54191 | 12.9 | South Sudan |
| Parque Chacabuco | 4 | 39473 | 10.1 | Iraq |
| Villa Lugano | 8 | 114000 | 7 | Russia |
| Villa Luro | 2 | 33058 | 6 | Ukraine |
| Boca | 2 | 46494 | 4.3 | Chile |
| Palermo | 2 | 225970 | 0.9 | Australia |
| Almagro | 1 | 138942 | 0.7 | Poland |
| Recoleta | 1 | 188780 | 0.5 | Switzerland |
Homicide numbers in selected districts of Buenos Aires during the year 2019. Source: Ministerio de Justicia y Seguridad and UNODC
Buenos Aires is a lovely city with a lot to offer.
However, there are some neighborhoods to avoid, including Retiro, Barracas, and Balvanera, as well as the neighboring metropolitan cities of La Matanza and Quilmes. Because of their high rates of criminality, these are widely regarded as among the most dangerous areas in the region.
The same is true for any area that appears to be run-down or dirty — these areas are likely to be dangerous as well. If you find yourself in a bad neighborhood, it is best to stay on the main roads where you can be seen by many people and keep your valuables hidden (such as your cell phone). If someone approaches you, it's best not to interact with them at all — avoid eye contact and simply continue walking.
In addition to avoiding the above neighborhoods and following the guidelines above if you happen to find yourself in a high-crime area by accident, there are some other precautions you should take anywhere in Buenos Aires, and more about them can be found in the final section of this article.
Best Neighborhoods in Buenos Aires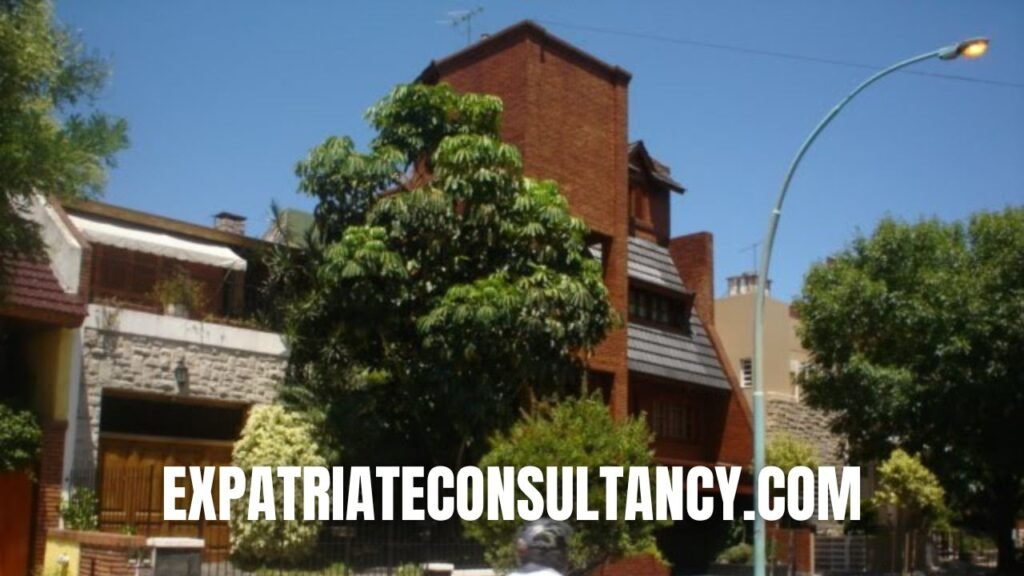 The city's safest districts (as well as the best cities in the metropolitan area) are frequently in the north of Buenos Aires, while the south is more dangerous and violent.
From Palermo to the north there are several highly recommended neighborhoods that are considered safe and secure areas to live without fear of possible crime or violence.
In terms of safety, the best neighborhoods in Buenos Aires are Belgrano and Núñez, as well as neighboring cities in the Metropolitan zone such as San Isidro and San Fernando. In comparison to other areas such as Retiro or Barracas, these districts have a low crime and violence rate.
There are some excellent and (surprisingly!) inexpensive hotels in Belgrano. You can find them below.
Belgrano is a popular tourist destination due to its gastronomical options, historical architecture, and the River Plate football club; however, it also has some lovely residential areas where families can find safe havens close to their workplaces.
However, keep in mind that some of the safest districts in terms of homicides are also among the worst in terms of robberies, since they are business districts with a large influx of people. This is the case with Palermo, where there is a lot of petty theft. Below are some tips for you to avoid this kind of situation.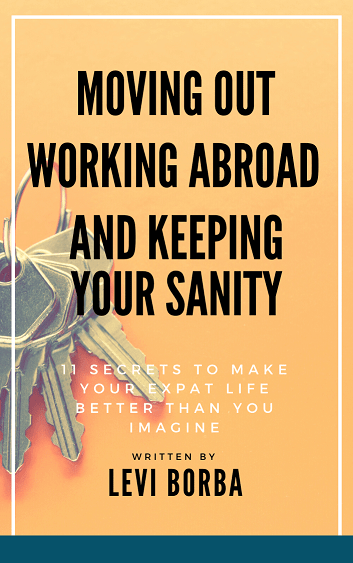 Is Buenos Aires Safe for Solo Female Travellers?
Buenos Aires is one of the safest cities in Latin America (at least among the large ones), but it has areas that solo female travelers should approach with caution. The city's safety varies greatly depending on the district. Some neighborhoods, such as Barracas, are known for their high crime rates and are best avoided, especially at night.
Buenos Aires also has safer districts, particularly in the north, where areas like Belgrano and Núñez are considered secure and relatively safe. These districts have a low crime and violence rate compared to other areas.
Despite this, it's important to remember that even in safer districts, petty theft can occur, especially in crowded tourist areas or on public transportation. Therefore, it's crucial for solo female travelers to stay vigilant, avoid walking alone at night, and take precautions such as not displaying expensive jewelry or electronics openly.
What Not to Do in Buenos Aires
Buenos Aires is a lovely city with gorgeous old buildings and excellent gastronomic options. But, like any other large city, it is not without danger.
When answering the question Is Buenos Aires Safe? remember that poorer, southern districts like Retiro and Barracas concentrate the crime occurrences and have violence indicators comparable to poor regions of Mexico or Colombia.
Northern districts like Belgrano and Núñez, as well as neighboring towns like San Isidro, boast European indicators of violence.
If you're going on a trip for business or pleasure, keep these travel tips in mind to stay safe and avoid criminals.
1st — Avoid walking around with your luggage. Wandering around with carry-on luggage, even in the safest districts, is NOT recommended.
2nd — Know where the dangerous areas are. Remember that Buenos Aires, like most large cities in Latin America, is very unequal, so in a few meters, you can go from a developed business district to a crime-ridden neighborhood. Some areas have much more crime than others. Check the table I posted a few paragraphs before with the violence numbers in different districts.
3rd— Get smart about pickpockets. Pickpocketing is common in Buenos Aires, so be careful when carrying anything you might need, such as money and passports. To avoid this risk, keep your valuables in a money belt or under your clothing whenever possible. Also, keep an eye on your belongings and be aware of your surroundings at all times — particularly in crowded tourist areas or on public transportation.
4rd — Do not use your expensive phone while standing in the middle of the street. There are numerous motorcycle thieves in the area who are experts at stealing cell phones from unsuspecting pedestrians. Remember that iPhones are worth a ridiculously high amount in Argentina, so they're even more of a target.
5th — Don't walk alone at night: Especially if you are a woman, walking alone at night can be dangerous in Buenos Aires. If you're going out after dark, go with friends or take a cab or Uber.
6th — -Stay away from La Boca at night: La Boca is famous for its colorful buildings, but this neighborhood is not safe. Most businesses close before dark, so it's best to avoid the area after twilight.
How to Stay Safe in Buenos Aires
Here are some extra safety tips:
1st — If you are visiting the city, there are plenty of options in terms of luggage storage, so you don't need to walk around with your carry-on bags. Reliable, convenient, and inexpensive luggage storage services you can find at Radical Storage.
2nd — Areas surrounding airports and train stations can be dangerous.  Book a transfer in advance from the Ezeiza or Aeroparque airport (or from any station) to your destination and vice versa, so you can avoid scammers and criminals. I often used Get Transfer for that and it always worked fine.
3rd — If you want to walk around El Caminito (or other famous areas) and see some beautiful spots without the risk of getting lost (or worse), hire a guide. You can find some amazing and reliable guides and tours at Viator. They will give you insider information about historical facts and curiosities, and also warn you of risky areas and keep you safe.
4rd — Use a money belt to carry your credit card, documents, etc. In your pocket, leave a dummy wallet with expired cards and small money, in case a robber attacks you (something that shouldn't happen if you follow all the recommendations above).
5th—Stay in a good hostel. Hostels are usually in the safest parts of cities (at least in Europe and South America), unlike hotels. Most hostels have private rooms that are as comfortable as a hotel, plus a friendly staff to give information. When looking for hostels, I visit Hostelworld and filter for those above grade 7.
Which travel insurance is recommended for a tourist in Buenos Aires?
As travel insurance for visiting Buenos Aires (and any city in Argentina), we recommend Ekta. It is very affordable and easy to purchase, and their page has everything you need to know for each plan.
Is Buenos Aires Safe to Visit? Conclusion
Buenos Aires is a city of contrasts, with areas that are as safe as Europe and others that are as dangerous as Mexico. It is also the 3rd cheapest big city in South America, so if you travel to there, you can enjoy while on a tight budget.
Safety in Buenos Aires varies greatly depending on the district. Northern districts like Belgrano and Núñez are considered safe and secure areas to live, boasting European indicators of violence. However, southern districts like Retiro and Barracas concentrate the crime occurrences and have violence indicators comparable to poor regions of Mexico or Colombia.
Regarding city-wide crime indicators, Buenos Aires is more dangerous than most European countries but safer than American cities like Los Angeles, Chicago, and Washington, DC.
It's also safer than Brazil, despite the fact that the gap has narrowed in recent years due to a decrease in criminality in Brazil and an increase in crime in Argentina. However, it's important to remember that even in safer districts, petty theft can occur, especially in crowded tourist areas or on public transportation.
But to talk about Buenos Aires as a single entity does not say much. The Argentinian capital, like any major city in Latin America, is extremely unequal. (Here we explain how Sao Paulo, in Brazil, has a very similar situation).
It is also worth noting that there are also safer places in Argentina, areas that are very attractive to foreigners looking to retire with low costs and high quality of life. It is no surprise that Argentina is today one of the best Spanish-speaking countries to visit.
---
First, subscribe (for free) to receive my articles directly in your inbox and receive a special gift. Second, if you enjoy this article, please consider becoming a Medium member by using this link (you also support me by doing that) and enjoy access to premium, unbiased content.
If you enjoyed this article, here are a few other reading suggestions for you:
The Most Stupid Thing You Can Do in 5 European Capitals
The 10 Most Beautiful and Captivating Gardens in Europe!
THESE Are the Cheapest Cities to Fly to In Europe
Levi Borba is the founder of the Expatriate Consultancy, creator of the channel Small Business Hacks and the channel The Expat, and a best-selling author. Some of the links of this article may be affiliate links, meaning that the author will have a commission for any transaction.