Bacalhau Life: Making the Best of Your Time in Lisbon With No Worries If It Is Safe.
If you're looking for a city to explore in Portugal, why not try out the capital and largest city in the country
Lisbon has an estimated population of about 550,000 (not including the extended urban area that combines over 2.7 million people). Lisbon has everything a modern European city is known for showcasing, including fashion, media, arts, commerce, and, of course, tourism.
This picturesque coastal city ticks all the boxes for a digital nomad or globetrotter seeking an unforgettable travel experience.
But just like with every major urban center, some interesting details may emerge when a very important question is asked:
Is Lisbon Safe to Visit or Live?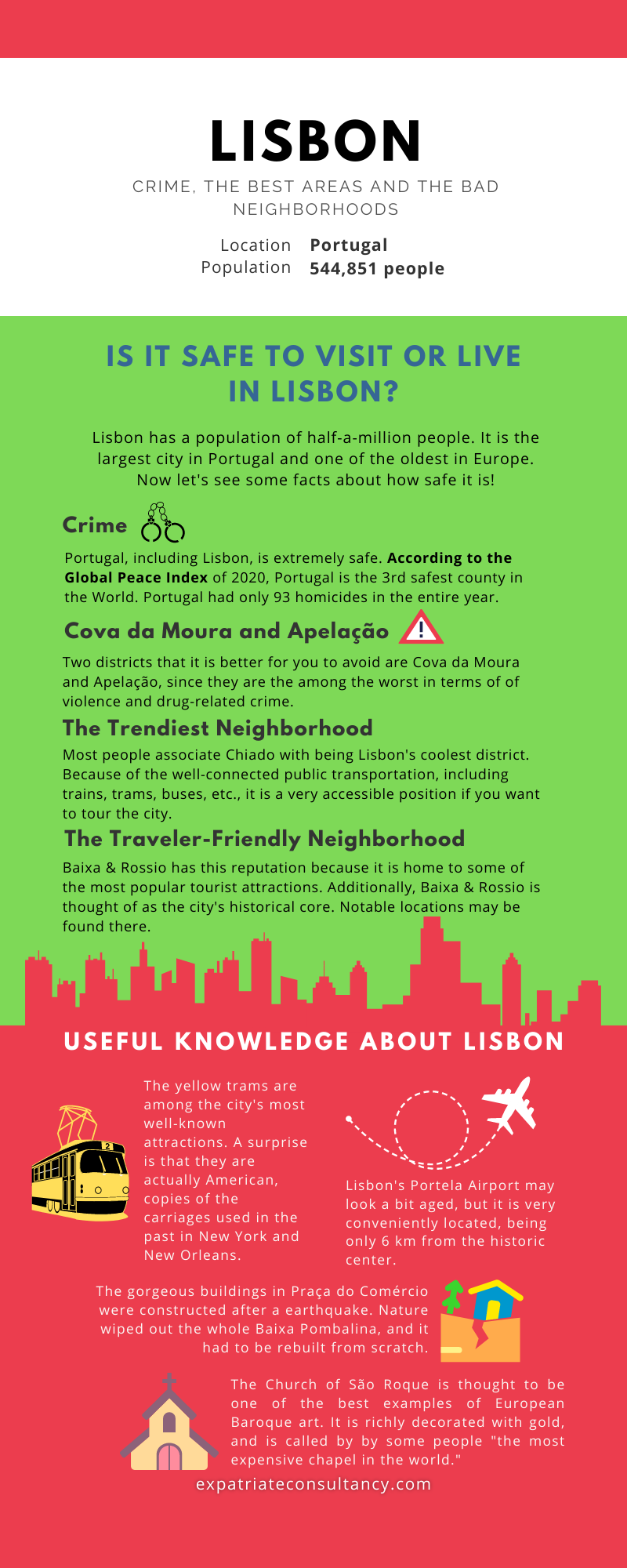 The answer is an absolute yes. Lisbon is not only one of the oldest capitals in Europe, but also one of the safest. Travelers such as tourists, digital nomads, and backpackers can look forward to enjoying a quiet and peaceful stay. The city has a unique population that is educated, polite, and safe for women, lone travelers, and even families.
Lisbon has a unique culture in which the people are very laid back and non-confrontational. There's a social vibe that marks the city. It's common for people on the street to come up to you and ask for help lighting their cigarettes, or even chat while at a bus stop.
There's no need to look over your shoulder during your stay in Lisbon. This city is a place where you can relax and enjoy what it has to offer.
How Safe is Lisbon?
Not only is Lisbon very safe, but its country, Portugal, was voted the fourth safest in the world. This ranking came from the most recent of many global surveys that have been conducted over the last five years. Portugal has consistently been in the "top five list" of those surveys.
Talking about safety, check also the 8 safest big cities in the US.
Most Peaceful Countries in the World
The lighter the color, the more peaceful the country is.
When measuring peace and safety at a global level, many aspects are evaluated, such as the social, political, and economic factors that make for a calm and enjoyable place to visit and live in; Lisbon checks all those boxes.
Having said all that, Lisbon is a dense urban center, and like many other large cities, it has its fair share of petty crimes, ranging from highly skilled pick-pockets to despairing drug users.
Like in any major city, you need to pay attention and not live carelessly, especially in crowded areas and late at night.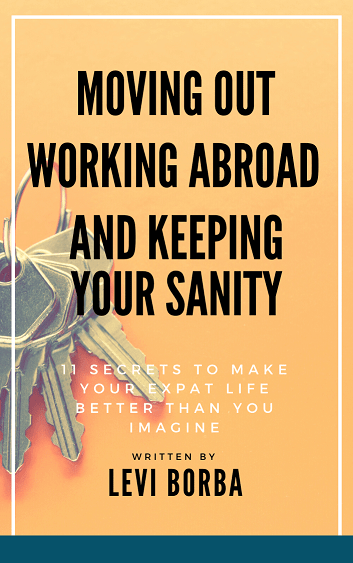 What to Avoid in Lisbon?
Although there are some districts you might want to avoid, there aren't any "avoid at all costs" areas. Even the more 'dangerous' areas are relatively safe during the day but don't have any touristic draw or attractions anyway (however, they are still home to great ethnic restaurants and important metro stops).
Check also: Is Buenos Aires safe? (Nearly everyone gets it very WRONG)
Neighborhoods that are recommended for looking for an apartment to live in or for wandering around late at night include:
Intendente, located between Martim Moniz and Anjos, isn't somewhere you'd like to be walking alone, especially late at night. The area has a reputation for harboring prostitution and drugs. Here in this neighborhood, the street lights are not well lit throughout the many narrow alleyways you'll be crossing throughout the district.
Martim Moniz, located downtown, is a very crowded area most of the time. These neighborhoods have more hidden streets and make for "shady" encounters after daylight hours. It's recommended to avoid the Plaza during the late hours.
Anjos is an area located on Av. Almirante Reis. The neighborhood is an area that has gone through a lot of gentrification and change. Renovation of shops and buildings by the city of Lisbon has helped, but many problems of poverty and lack of structure remain.
Map of Neighborhoods to Avoid
Best Neighborhoods in Lisbon to Stay
Portugal's capital city, Lisbon, has one of the most enchanting coastlines in Europe. Lisbon is the only capital city in Europe along the coast and makes for the perfect place to stay.
Some of the most beautiful neighborhoods in Lisbon have buildings with bright colors that really stand out.
So whether you're visiting to check out the historic parts or looking for some of the best wine on the planet, these are some of the best neighborhoods in Lisbon to stay in:
Baixa & Rossio have the reputation of being one of the most traveler-friendly neighborhoods in Lisbon. It has earned this reputation because it holds some of the top recommended attractions for tourists to visit. Baixa & Rossio is also regarded as the historic center of the city. Here you'll find several landmarks, such as the Avenida da Liberdade (this is where you'll find some of the best, most luxurious shopping in the country!)
Chiado's reputation is more that of being "the trendiest neighborhood" in Lisbon. Chiado is a very convenient location if you're hoping to explore the entire city because of its well-connected public transportation, such as trains, trams, buses, and more! It's super easy to get around from Chiado. The must-sees while in Chiado are the Archaeological Museum as well as the National Museum of Contemporary Art.
Bairro Alto is the place to be if you love the nightlife. This neighborhood has a distinctive bohemian feel that attracts many younger generations but also loves having older people around with a youthful and adventurous spirit. Here is where you'll find a lot of 'trendy' tattoo shops and art galleries along the streets. Bairro is the place to be for those connected to their inner free spirit.
So if you're looking for a place to stay in Lisbon and don't know where to stay, trust us, you'll have a great time no matter where you decide.
The best advice when trying to find out what Lisbon has to offer is to pick a neighborhood and get started! You can't go wrong.
There are some excellent and (surprisingly!) inexpensive hotels in the best areas of Lisbon. You can find them below.
Conclusion: Is Lisbon Safe to live and travel in?
Yes, visitors visiting Lisbon can feel at ease, even more than in Madrid, the capital of the neighboring country.
The Portuguese capital is definitely safer than other major cities in the Lusophone world like Sao Paulo or Rio de Janeiro, although both have been improving considerably. The likelihood of being a victim of crime is, nevertheless, higher in specific locations.
Areas to avoid:
Intendente
Martim Moniz
Anjos
Good places to stay:
Baixa & Rossio
Chiado
Bairro Alto
TL:DR: Lisbon is safe, but here are some safeguards
1st —  If you are visiting the city, there are plenty of options in terms of luggage storage, so you don't need to walk around with your carry-on bags. Reliable, convenient, and inexpensive luggage storage services you can find at Radical Storage.
2nd — If you are visiting some more isolated places, hire a guide. You can find some amazing guides and tours at Viator. Not only they will give you insider information about historical and natural curiosities, but they will also warn you of risky areas and keep you safe.
3rd — Areas surrounding airports and train stations can be dangerous.  Book a transfer in advance from the Lisbon-Portela airport (or from any station) to your destination and vice versa, so you can avoid scammers and criminals. I often used Get Transfer for that and it always worked fine.
4th — Stay in a good hostel. Hostels are usually in the safest parts of cities (at least in Europe and South America), unlike hotels. Most hostels have private rooms that are as comfortable as a hotel, plus a friendly staff to give information. When looking for hostels, I visit Hostelworld and filter for those above grade 7.
If you enjoyed this article answering the question Is Lisbon Safe? here are a few other reading suggestions for you:
The Most Stupid Thing You Can Do in 5 European Capitals
How the Pearl of the West Can Bewilder Your Sense of Violence Statistics
THESE Are the Cheapest Cities to Fly to In Europe
Levi Borba is the founder of The Expatriate Consultancy, creator of the channel Small Business Hacks and the channel The Expat, and a best-selling author. Some of the links of this article may be affiliate links, meaning that the author will have a commission for any transaction.