The Best Place to Retire in Portugal Might Also Be a Good Place for Digital Nomads and Remote Workers Here is why.
My mom and dad live in Brazil, a country that is unfortunately relatively violent (although some cities like Sao Paulo are not that dangerous). After a wave of burglaries and assaults shook my city, he said that he could consider retirement abroad if the situation got worse there.
When I asked about which place he had in mind, he told me: Portugal.
Yes, maybe in his case, this European country would be the first to come to mind since there are no language barriers for a Brazilian (maybe that is why so many Brazilians move to Portugal). They also have easy visa schemes for retirees and pensioners (you can check here for a list of more than two dozen countries that offer retirement visas).
But it is not only Brazilians who choose retirement in Portugal. In fact, it is a very popular choice of residence among British, Germans, and even Americans.
Due to reasons that we will also explain in a few paragraphs, it is also extremely popular among digital nomads, to the point that Lisbon is among the best cities in the world for remote workers.
The number of foreigners in the country has exploded during the last two decades. For example, see the chart below showing the number of UK citizens residing in Portugal (source: pordata.pt):
But…
Why Retire in Portugal?
Ps: If you are thinking about retiring abroad, check our rankings of the best cities to retire in Europe and the best countries to retire abroad in 2023.
Safety
If you are from a country like mine (Brazil) or other violent regions on the planet, this is one of the most attractive points that bring people to retire to Portugal: it is very safe.
Portugal is one of the safest countries in Europe. According to the Global Peace Index 2023, Portugal ranks 3rd in the world, making it an excellent choice for retirees seeking a secure environment. The homicide rate in Portugal is also very low, with 0.5 cases per 100,000 population. For comparison, in the UK it is 1.12 and in the US it is 7.8
Cost of Living
The cost of living in Portugal is considerably lower than in many other Western countries. According to Numbeo, the cost of living in Portugal is approximately 30.59% lower than in the United Kingdom, 31.58% lower than in Germany, and 37.45% lower than in the United States.
This makes Portugal an attractive destination for retirees looking for a high quality of life at a lower cost, as well as for digital nomads and remote workers that want to have the most benefit from their income.
Climate
Portugal is known for its pleasant climate, with an average temperature of 72°F (22°C). This makes it an ideal location for those who enjoy outdoor activities and a sunny environment. The weather is generally mild, with long, warm summers and short, mild winters, making it comfortable to live in year-round.
Decent Healthcare
Portugal offers a good standard of healthcare services, especially when we consider private institutions. The country has a comprehensive public healthcare system, the Serviço Nacional de Saúde (SNS), which provides coverage for all citizens and legal residents but it may be overloaded in some aspects.
Private health institutions, however, often have very good standards.
Portugal ranks 25th in the 2023 Health Care Index by Numbeo, indicating that the availability and quality of its services are at a similar level to other European nations.
The World Index of Healthcare Innovation 2022 also listed Portugal 22nd in their rankings, taking into account quality, choice, science & technology, and fiscal sustainability. The emergency services in Portugal are also noted for their rapid response times.
Where Do Expats Live In Portugal?
Below are the numbers of foreign residents in some regions of Portugal, according to Viv Europe.
Bear in mind that while these numbers may look small in absolute numbers, Portugal is also a country of only 10.3 million people, and some of these cities have less than one hundred thousand residents. Therefore, proportionally, these are very considerable populations.
Lisbon Metropolitan Area: In 2020, there were 330,413 foreigners with the legal status of residents in the metropolitan area of Lisbon. This value corresponds to 11.5% of the total population.
Algarve: The Algarve region was home to more than 103,554 foreigners in 2020. Officially, a total of 23.6% of the inhabitants in the Algarve are foreigners. Some towns in the region, like Vila do Bispo, have over 40% of their residents from abroad.
Porto Metropolitan Area and Northern Portugal: Living in the Porto Metropolitan area, is the reality of more than 52,655 foreigners. A percentage of 3% of the total population in 2020.
Central Portugal: In 2020, there were 87,835 foreigners living in central Portugal. That is 4% of the total population.
Alentejo: In 2020, 36,024 foreigners legally resided in Alentejo, about 5.1% of the total population.
Madeira: A total of 9,455 foreigners reside on the islands, which is equivalent to about 3.7% of the total number of residents.
Azores: In 2020, 4,073 foreigners lived in the Azores, about only 1.7% of the local population.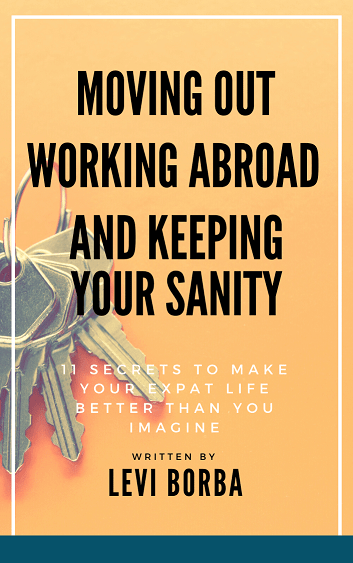 The 4 Expatriate Archetypes That Would Enjoy Life in Portugal (One of Them Maybe is You!)
The Peace Seekers

Persona: Mary and Robert, both 70, retired teachers
Mary and Robert are a retired couple who have spent their lives teaching in busy, urban schools. Now they're looking for a peaceful and quiet place to relax and enjoy their retirement.
They're attracted to the calm and serene countryside of Portugal, where they can enjoy nature, read books, and take long walks. They're particularly interested in small towns or villages, where they can become part of a close-knit community.

The Sun Lovers

Persona: Linda, 68, retired nurse
Linda is a widowed retired nurse who loves the sun and the beach.
She's looking to move to a coastal town where she can enjoy the warm weather and beautiful beaches. She's interested in outdoor activities like swimming, hiking, and sailing. She's also looking forward to enjoying fresh seafood, local cuisine, and socializing.

The Urban Couple

Persona: Thomas and Patricia, 69 and 67, retired engineers
Thomas and Patricia are a couple who have spent their careers as engineers in a bustling metropolis. They're looking for a retirement destination that offers the same level of connectivity and infrastructure they're used to.
They're attracted to larger cities, which offer excellent transport links, including international airports, ports (so they can visit the rest of their family in the country where they are from), and well-maintained highways.
Being health-conscious, they also want to be near top-notch healthcare facilities. Despite their love for city life, they also enjoy the occasional quiet retreat, so proximity to parks or natural reserves is a plus.

The Active Woman and the Pub Fellow

Persona: Susan, 67, a former businesswoman, and John, 65, retired from a successful career in marketing.
Susan is looking for an active retirement but also wants a place close to an airport so she can frequently travel to her home country to visit the rest of her family. She's interested in moving to a city where she can engage in various activities like yoga classes, cycling, and golf. She's also looking forward to exploring local markets, trying new foods, and attending local festivals and events.
John is looking to move to a vibrant city where he can immerse himself in the local culture, enjoy the nightlife, and make new friends. He's particularly interested in learning Portuguese and joining local clubs or societies where he can meet like-minded individuals.
Now that we have our archetypes, time to answer where is the best place to retire in Portugal for each one of them.
The Best Places to Retire in Portugal, From Lisbon to Madeira
Funchal: The Best Place to Retire in Portugal for The Peace Seekers
Prices in Funchal are 64.4% lower than in New York, NY, and 52.6% lower than in London (sourced from Numbeo).
Average price per square meter in the city center: €2,366.67
Average price for a beer at the local pub: €2.50
Average price for a dinner for 2 in a normal restaurant: €49.00
Similar regions: Azores (like Madeira, also an archipelago, but farther), Douro Valley (also a laidback place full of small towns).
Mary and Robert Relaxed Island Life
Despite being a regional capital, Funchal has managed to maintain a relaxed and tranquil atmosphere, making it an ideal retirement destination for those seeking peace and quiet like Mary and Robert.
The city is nestled in a unique landscape, with the deep blue Atlantic Ocean on one side and forest-covered mountains on the other. It is a serene backdrop for a peaceful life, with plenty of opportunities for leisurely walks and picnics.
The city itself is well-developed thanks to its touristic appeal and offers a high standard of living. It is known for its clean streets, well-maintained public spaces, and excellent infrastructure. The old town, with its narrow cobbled streets and traditional houses, is a delight to explore. There are also numerous gardens and parks, such as the famous Monte Palace Tropical Garden, where one can enjoy the island's exotic flora and fauna (it is also considered one of the best European gardens).
Despite its relatively high cost of living compared to the rest of Portugal, the quality of life offered in Funchal is well worth it.
The city has a good healthcare system, with several hospitals and clinics, and many doctors speak English. The city's safety (Islands are often way safer than continental locations), combined with the warm and friendly nature of the locals, makes Funchal a welcoming and comfortable place for our couple.
Algarve: The Best Place to Retire in Portugal for The Sun Lovers
Average rent in the city center in Faro (Algarve's capital): For a 1-bedroom apartment, around €683.33 per month, and for a 3-bedroom apartment, around €1,300 per month.
Average price for a beer at the local pub in Faro: €2.50.
Average price for a dinner for 2 in a normal restaurant in Faro: A three-course meal for 2 people at a mid-range restaurant is around €40.00.
Similar places: Algarve itself is a relatively large region with multiple options between cities and towns. There is also Cascais, a charming coastal town near Lisbon with a vibrant atmosphere.
The Algarve region is a paradise for sun lovers like Linda. It is renowned for its warm, Mediterranean climate, with over 300 days of sunshine per year.
One of the main attractions of the Algarve is its beaches. From the expansive sandy stretches of Praia da Falésia and Praia do Porto de Mós in Lagos, to the secluded coves of Praia da Marinha and Praia do Carvalho, there's one for every preference. Golfers will be delighted with the region's world-class courses, such as the ones in Vilamoura and Quinta do Lago. Nature lovers can explore the Ria Formosa Natural Park, a unique coastal lagoon system that is a haven for birdlife.
The Algarve also has a vibrant gastronomic scene, with an abundance of fresh seafood and local produce. Towns like Olhão and Tavira are known for their fish markets and seafood restaurants, where one can enjoy dishes like cataplana de marisco (seafood stew) and grilled sardines. The region is also known for its locally produced wines, perfect for a leisurely lunch under the sun.
In terms of infrastructure, the Algarve is well-equipped to cater to retirees. The larger cities in the region like Faro and Portimão have decent hospitals and clinics, and many healthcare professionals speak English. There are also numerous expat communities and social clubs where one can meet like-minded individuals.
Porto: The Best Place to Retire in Portugal for The Urban Couple
Prices in Porto are 63.2% lower than in New York, NY, and 50.9% lower than in London.
Average price per square meter in the city center: €2,998.14
Average price for a beer at the local pub: €2
Average price for a dinner for 2 in a mid-range restaurant: €50
Similar places: Lisbon. In northern Portugal, there is also Braga, a city located 60 km from Porto and with a slightly colder climate.
For urban retirees like Thomas and Patricia, Porto offers the perfect blend of city life and relaxed living. Known for its rich history, stunning architecture, and vibrant culture, Porto offers a plethora of experiences.
The city is well-connected with excellent transport links, making it easy for Thomas and Patricia to explore the city and beyond. The healthcare facilities in Porto are top-notch, ensuring that they have access to the best care whenever they need it.
Despite being a bustling city, Porto also offers quiet retreats. The city's parks and natural reserves provide a peaceful escape from the urban hustle, perfect for a leisurely afternoon stroll or a picnic.
Lisbon: The Best Place to Retire in Portugal for The Active Woman and the Pub Fellow
Prices in Lisbon are 56.9% lower than in New York, NY, and 42.5% lower than in London.
Average price per square meter in the city center: Lisbon has a very wide range of prices but in general between three to five thousand euros per square meter.
Average price for a beer at the local pub: €2.5
Average price for a dinner for 2 in a normal restaurant: €50
Similar cities: Porto, Coimbra
Lisbon, the capital of Portugal, offers a vibrant city life packed with activities for active retirees like Susan and John. The city is known for its historic neighborhoods, beautiful parks, and a thriving cultural scene.
Susan can enjoy the numerous fitness clubs and yoga studios around the city, while John can explore the local pubs and craft beer scene.
I also assume John likes football (he is British, not American, right?). If that is the case, Lisbon is a really great city for him.
The Portuguese capital is home to two of the country's most successful clubs, Benfica (by the way that is the team that the writer of this article supports) and Sporting CP. Both have a rich history and a passionate fan base, making match days a unique experience.
In terms of healthcare, Lisbon has numerous top-quality hospitals and clinics. The Hospital da Luz and the Hospital de Santa Maria are two of the most well-regarded hospitals in the city, offering a wide range of medical services.
Where Do You Wish to Retire (or Live) in Portugal?
Whether you're a peace seeker like Mary and Robert, a sun lover like Linda, an urbanite couple like Thomas and Patricia, or an active retiree married to a Pub fellow like Susan and John, you'll find a city in Portugal that's just right for you.
From the tranquil countryside of Estreito da Calheta on the Silver Coast to the bustling city life of Lisbon, Portugal's diverse landscapes and lifestyles cater to all.
But it's not just retirees who are drawn to mainland Portugal. It's also becoming a hotspot for remote workers and digital nomads from around the globe, making it the perfect place for anyone looking to enjoy a high quality of life.
If you want to retire in Portugal, you'll be spoilt for choice. From the golden beaches of the Algarve to the UNESCO World Heritage sites in the city of Porto, Portugal is one of the best places to retire in the world. The natural beauty of areas like the Douro River valley, the vibrant city center of Lisbon, and the charming old fishing villages along the Silver Coast are just a few reasons why so many choose to retire in Portugal.
No matter where you choose to live, you'll be able to enjoy one of the world's best cuisines: the Portuguese. From the fresh seafood of the Algarve to the traditional pastries of Lisbon, Portugal offers a culinary journey like no other.
Below is an image of a pack of bolinhos de Bacalhau that I bought in Braga. Incredibly delicious.
---
If you enjoyed this article about the best place to Retire in Portugal, here are a few other reading suggestions for you:
Subscribe (for free) to receive my articles directly in your inbox and receive a special gift. If you enjoy this article, please consider becoming a Medium member by using this link and have access to premium, unbiased content from authors not tied to big media.
Levi Borba is the founder of The Expatriate Consultancy, creator of the channel The Expat, and best-selling author. Some of the links in this article may be affiliate links, meaning that the author will have a commission for any transactions.