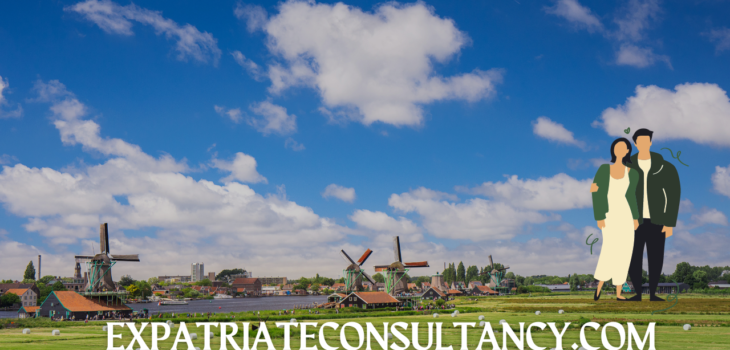 The Pros, Cons, Costs, and Prerequisites to Retire to the Netherlands
If you like picture-perfect towns and cities filled with stunning architecture, bicycle-friendly roads, and great food, then the Netherlands may be the best place to choose as your retirement country.
It may be a small country, but the Netherlands has plenty of wonderful and unique things that make it such a fantastic place to live. From the gorgeous canals of Amsterdam to the breathtaking tulip fields filling the countryside with color, and the fantastic cafe culture of the cities – it's a vibrant and fascinating place to live.
Explore the art and architecture that it has become known for, try out plenty of foodie delights, and cafe-hop to your heart's content. The Netherlands is a country for dreamers, romantics, and that slow pace of life. Perfect for those lazy retirement years!
Our consultancy's team wrote this article about this popular retirement destination after similar pieces about other places, such as:
Living in the Netherlands: Pros and Cons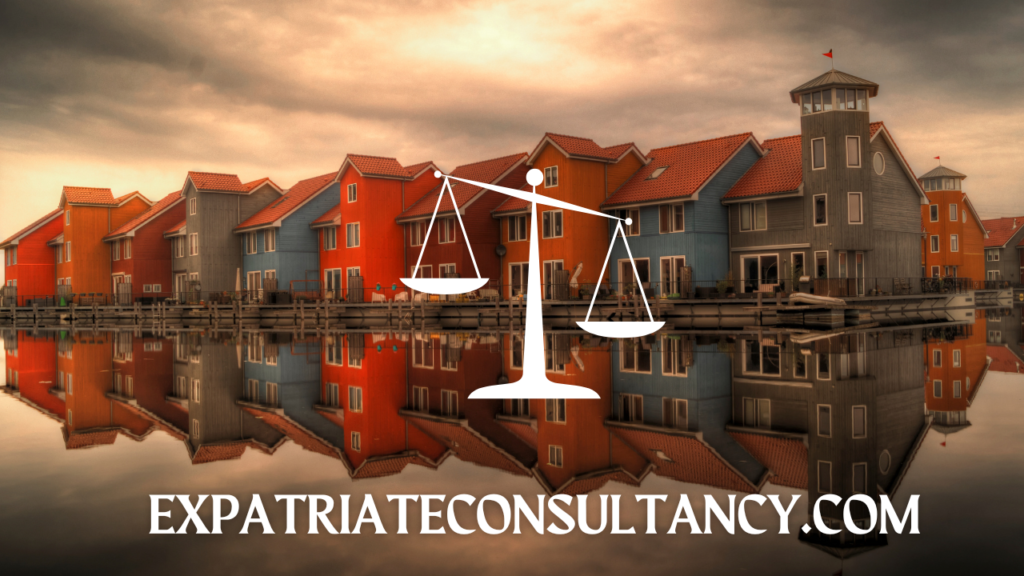 Offering beautiful cities and towns, a high standard of living, and an abundance of culture, there are so many reasons why you should choose the Netherlands as your retirement country.
Here are some of the reasons why:
Pros of Retiring in the Netherlands
High Standard of Living
The Netherlands is consistently voted one of the best places to live in the world, and the Dutch people are some of the happiest people too. The World Happiness Report, which is released every year, looks at several factors such as levels of income, life expectancy, social support, environment, and others – and the Netherlands has been voted one of the top 5 countries for a decade.
Alongside social factors, there is also the fact that it is one of the most beautiful places in the world to live. With gorgeous towns and cities, a yearly tulip festival to enjoy, and those iconic windmills dotting the landscape, it will be a feast for the eyes every time you step outside.
Another reason that makes the Netherlands a fantastic place to retire to is the moderate climate which provides cold winters with snow, but hot summers to enjoy many outdoor pursuits and soak up the cities.
Healthcare System
The public healthcare system in the Netherlands is one of the best in the world. However, healthcare in the Netherlands is not free, and you will need to purchase private healthcare insurance to cover this. Healthcare, particularly in later life, is important when deciding where to live, and a world-renowned healthcare system is a great reason to choose the country.
Although healthcare in the Netherlands is not free, if you are retiring from the United States, you will find that basic health insurance is much more affordable than in the U.S., which is another great reason to retire here.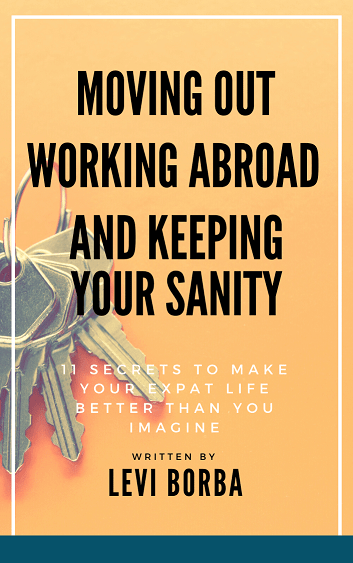 Culture and Lifestyle
One of the best things about the Netherlands is its fantastic, vibrant culture. With museums, art galleries, architecture, and thousands of brilliant cafes (with outdoor space) to enjoy – you definitely won't get bored.
There are plenty of festivals throughout the year to take part in, lots of world-famous artists to learn about, and gorgeous Dutch towns to explore. As the country is so small, it's so easy to explore the Netherlands by train or bus, or bike!
There is a huge emphasis on sustainability and a more eco-friendly way of life in the Netherlands. Cycling is a massive part of the culture here, and cities such as Amsterdam encourage people to explore on a bike or even on foot. It's a great way to stay healthy, keep transport costs down, and enjoy the authentic Dutch style of living.
Read also: The Most Beautiful Capital Cities in Europe in 2023 (Berlin is at the bottom)
The Cons of Retiring in The Netherlands
There are so many reasons to choose the Netherlands as your retirement years country, but of course, there are several cons to retiring there.
Here are a few things to consider when choosing the Netherlands to retire in:
High Cost of Living and Taxes
The Netherlands is one of Europe's most expensive places to live with a significantly high cost of living than other European countries.
Taxes in particular are notoriously high in the Netherlands, and it may be difficult to purchase a house due to high taxes, high property rates, and a lack of housing to the demand. There is currently a housing crisis happening within the country and it may take time to find the perfect property if you are considering buying.
Bureaucracy (If you are a non-EU citizen)
An element of your application to the Dutch immigration agency is to explain why you want to relocate to the Netherlands. But retirement isn't one of the choices presented. As a result, you may want to consult with the Dutch consulate in your current country to learn the precise requirements before making the move.
You also need to present evidence to the Dutch immigration service that your income (pension, dividends from retirement savings, etc), is above the Dutch minimum wage.
If you are a citizen from any European Union country, then the bureaucracy is much smaller.
Read also: Explore the best places to visit in Europe from January to June.
Language Barrier
Although English is widely spoken and most Dutch people can speak English, it will be essential to learn some Dutch to get by in the Netherlands fully.
Many essential tasks such as form-filling, grocery shopping, and announcements when using public transport, will be in Dutch, and it will make life far easier if you can understand, read, and speak some of the local anguage.
This may be something to consider when you are choosing the Netherlands as the country to retire in, as language learning takes time and you might not feel completely at home without understanding some of the language used.
The Climate
The Netherlands has a moderate climate with warm, enjoyable summers, and cold winters, and there can be a lot of rainfall during the winter months. This may be something to consider if you are not a huge fan of cold, and rainy days.
A lot of people who are considering retiring to a new country look for places that have consistently warm climates to fully enjoy those golden years. The Netherlands has seasonal weather that isn't always enjoyable for some.
Snow, rain, and generally grey days are part of the package here, so do bear this in mind as the weather can have a huge impact on the mood and general well-being of a person.
Cost To Retire and Live in the Netherlands
Living in the Netherlands can be a costly experience. The country has a high cost of living for certain things such as housing and taxes, however, it will all depend on where you are moving from, and the area in which you will choose to live.
There is a housing crisis currently taking place in the Netherlands, with house prices soaring and the supply of housing low. It may be expensive to purchase a property, and even renting can be difficult, especially in larger cities. The average cost of renting a property is around €1,190 a month for a one-bedroom apartment in the city centre.
Parking in the Netherlands is particularly expensive. It has one of the highest parking rates in the world with an average cost of around $15 for two hours. There is a limited supply of parking space in the towns and cities here which has bumped up the price. You may need to consider the importance of owning a vehicle here.
If you are moving from the United States then you will find that the cost of living in the Netherlands is lower than in the U.S., with average costs around 20% less compared to the United States.
Cost of Living in The Hague (Netherlands) vs Valência (Spain) and Tampa (the USA)
It's time for a comparison of the cost of living in the Netherlands. I will not compare the living costs with those of New York or London, because nearly anywhere in the world is cheaper than those two cities.
Let's compare the cost of living in a mid-sized Dutch city (The Hague) with the best city for retirement in Europe (Valencia, Spain) and one of the favorite cities for pensioners in the USA (Tampa, Florida).
All prices are from Numbeo and Expatistan, two websites that crowdsource prices and living costs from thousands of users and contributors. Be aware that other major cities like Amsterdam may be more expensive than The Hague, but also smaller cities tend to be cheaper.
| | | | |
| --- | --- | --- | --- |
| Values in USD | Hague | Valencia | Tampa |
| Meal for 1 Person, Inexpensive Restaurant | 13.45 | 11.59 | 21 |
| Domestic Beer (0.5-liter draught) in a Supermarket | 1.19 | 2.9 | 1.57 |
| Eggs (regular) (12) | 3.16 | 1.98 | 3.29 |
| Chicken Fillets (1kg) | 8.69 | 6.4 | 11.24 |
| Gasoline (1 liter) | 2.23 | 1.56 | 1.2 |
| Utilities (Electricity, Water, Garbage, etc.) for 85m2 Apartment, monthly | 208.62 | 128.6 | 182.51 |
| Internet (60 Mbps or More) | 43.08 | 31.88 | 63.85 |
| Cinema, International Release, 1 Seat | 13.45 | 7 | 14 |
| Short visit to private doctor (15 minutes) | 39 | 73 | 98 |
| Standard men's haircut in an expat area of the city | 24.9 | 20 | 23 |
| Rent of an apartment (1 bedroom) | 1141.75 | 720.77 | 2,035.75 |
| Price per Square Meter to Buy an Apartment | 3,671.83 | 2,999.91 | 4,635.63 |
Cost of different items in the Hague (the Netherlands), Valencia (Spain), and Tampa (Florida, the USA).
How To Move to the Netherlands From the US
Retiring in the Netherlands can be a difficult process. There is no specific retirement visa in the country.
The easiest straightforward process is to first go for a MVV (provisional residence permit). The MVV allows you to stay more than 90 days in the country, and during this period, consult with a good Dutch immigration lawyer
For American citizens, there is an opportunity to move to the Netherlands with a DAFT visa. This visa allows self employed businessmen and entrepreneurs to obtain a residence permit as long as they invest in the Dutch economy.
If you are not self employed, you need to have a job. For retirees looking to spend their golden years enjoying relaxing downtime, this might be out of the question. But for some, heading into a new career might be the answer to gaining that permanent residence, especially if you have your heart set on living in the Netherlands.
To move to the Netherlands from the US, you will need to have a valid passport, proof of health insurance, proof of sufficient pension funds or a pension income to support you whilst you live there, a residence permit application form, a clean criminal record, birth certificate, and appendix antecedents certificate.
Best Places To Retire in the Netherlands
The Hague
There is a big international community here with many english speaking expats, so you will be sure to find friends. It is also close to many beaches, so those beach lovers at heart will love living in proximity to the sea.
Three reasons why The Hague is a great place to retire:
• The big international community – you will feel at home
• Safe city to live in – low/very low crime levels across all crimes
• High standard of living – lots of outdoor space to enjoy.
Rent can be higher here than in other parts of the country though, so this may be unaffordable for those on a budget. The average cost of living in The Hague is between €845-€2967 a month.
Haarlem
A small city with a quaint, country feel, this is country living at its best. Outdoor lovers will be delighted to explore the countryside, the forest, and the water of course. Immerse yourself in authentic Dutch culture by attending the monthly fairs, and getting accustomed to the community and its members.
Three reasons why Haarlem is a great place to retire:
• Safe city to live in – low/very low levels for almost all crimes
• Small, country-feel living – high standard of living
• Plenty of renting options are available if you aren't on a budget
Rent and house prices are significantly higher here than in other parts of the country due to the place's popularity and charm. The average cost of living in Haarlem is between €999-€3,665 a month.
Groningen
The biggest of the northern Dutch cities, Groningen has lots on offer and is one of the cheapest places to live. The city has a big student population so things here tend to be a little more affordable.
There's a huge calendar of festivals and events and plenty of waterside living complete with cafe-hopping and people-watching. Settle into this young and vibrant city, and spend your days visiting museums and tasting local dishes.
Three reasons why Groningen is a great place to retire:
• Affordable place to live compared to other cities in the country
• Safe city to live in – mostly low/very low levels of crime
• Vibrant, buzzing city – lots to do during retirement years
The average cost of living in Groningen is between €924-€3,271 a month.
As shown, the Netherlands is a great retirement destination. The fantastic culture, beautiful cities, and inviting people will convince you to retire here. Get on your bike and enjoy this lovely country.
---
If you enjoyed this article about how to retire in the Netherlands, here are a few other reading suggestions for you:
Our World Guide of Best Places to Expatriate
The Best Cities for Remote Workers This Year
The Easiest Countries to Adopt From – A Guide.
Subscribe (for free) to receive my articles directly in your inbox and receive a special gift. If you enjoy this article, please consider becoming a Medium member by using this link and have access to premium, unbiased content from authors not tied to big media.
Levi Borba is the founder of The Expatriate Consultancy, creator of the channel The Expat, and best-selling author. Some of the links of this article may be affiliate links, meaning that the author will have a commission for any transaction.