How dangerous is the most diverse city in Florida? Is Hialeah safe as a place to live in or visit?
Like many other cities in Florida, Hialeah is a popular tourist destination, and also an attractive spot for pensioners or people looking for a better (and cheaper) place to live than NY or LA. But is Hialeah safe?
First some context…
Every year, many tourists are drawn to this region for its many sites and activities, such as Amelia Earhart Park, Casino Miami, Hialeah Park Racing & Casino, and many more! Hialeah gets a big piece of the action, being so close to Miami, located just north of it.
Hialeah is part of the most populous county in Florida – Miami-Dade County. It boasts a population of 220,000 people, making it the sixth most populous city in Florida.
An exciting feature you'll notice while visiting Hialeah is its significant Hispanic presence, as they account for 95% of the city's population, the majority of whom are Cubans. In fact, the city has the second-highest Hispanic population proportion of any city in the United States, with more than 100,000 residents.
For that reason, if you're considering relocating to Hialeah, it would be good to learn some Spanish because the city is one of the largest Spanish-speaking communities in the country. The reward? You can be sure you'll find a diverse mix of restaurants, entertainment, music, and dance.
Where does Hialeah get its name from?
When pioneer developer James Bright asked Seminole Indian Willie Willie to describe the property, he dubbed it Hialeah (Hi-ale-ah). It means "beautiful prairie" or "high prairie" in Cherokee. You can be confident that you'll also find a ton of history here.
Hialeah started as an industrial town, with the primary industries being manufacturing and apparel. Still, it has slowly evolved to fit the community's changing needs. Their economy has developed and is now modern and diverse, but it has preserved its local feel, with the mom-and-pop businesses dominating the scene.
Here in Hialeah, you'll find that the local businesses have outperformed national name-brand retailers, outfitters, and franchises because they understand the wants and needs of the local population.
However, like many densely populated cities, Hialeah has its share of issues.
Here in this article, we'll break down some important details like the crime rate, places to avoid, some of the best suburbs to check out, and its overall feel for someone looking to relocate or stay for an extended period.
So let's get right to it!
Hialeah Crime Rate
We're not going to sugarcoat it for you – Hialeah does have its risks. The crime rate borders on the yellow and orange scale (red being the most dangerous) of the crime needle.
It is not, however, as dangerous as many other mid-sized cities in the US—something you will discover in our comparison table in a few paragraphs.
According to Niche.com, a website that analyzes cities for families looking to move and locate safe schools, Hialeah scores in the C to D range (F being the lowest score). The rest of Florida doesn't do so well, with many more cities scoring about the same.
What is the crime rate in Hialeah, FL.?
The crime rate is higher than in the average US city. Hialeah ranks in the 16th percentile for safety, which means that 84% of cities are safer and 16% are more dangerous.
During a typical year, the crime rate in Hialeah is 50.56 per 1,000 residents. In Hialeah, your chances of becoming a victim of crime might range from 1 in 15 in the eastern areas to 1 in 30 in the northwest, with property crimes being the most common (motor vehicle thefts were first with 2,053, followed by 1,576 robberies).
Total Crime: Hialeah, Florida, and National Average
How Hialeah's Crime Rate Compares to Other Cities
Below you can see two tables that will help you to answer the question Is Hialeah safe?
The first table shows the crime rate (as well as the homicide rate and other information) of Palmdale and compares it with other cities we analyzed. The source of the data is the FBI reports.
Crime Rate of Hialeah (Proportional to the Population) Compared to Other Cities
Here the crime numbers are divided by the population and demonstrated as cases per 100,000 habitants, meaning that they are proportional to the number of residents. By clicking on the name of each city, you will find a complete article with their best neighborhoods, areas to avoid, crime rates, etc.
| | | | | | | | |
| --- | --- | --- | --- | --- | --- | --- | --- |
| City | State | Population | Total Criminal Offenses per 100K Resid. | Assaults per 100K Resid. | Homicides per 100K Resid. | Rapes per 100K Resid. | Robberies per 100K Resid. |
| Escondido | CA | 150,507 | 4,857 | 931 | 3 | 15 | 93 |
| Chula Vista | CA | 275,978 | 3,265 | 718 | 2 | 11 | 91 |
| Palmdale | CA | 169,450 | 1,731 | 315 | 6 | 30 | 91 |
| Pasadena | CA | 135,732 | 2,696 | 412 | 3 | 4 | 132 |
| Santa Ana | CA | 310,227 | 2,698 | 280 | 5 | 47 | 129 |
| Santa Rosa | CA | 178,127 | 2,154 | 374 | 2 | 62 | 76 |
| Anaheim | CA | 346,824 | 2,918 | 196 | 5 | 38 | 119 |
| Huntington Beach | CA | 198,711 | 2,229 | 158 | 2 | 35 | 54 |
| Hialeah | FL | 220,490 | 1,961 | 145 | 3 | 12 | 45 |
| Tallahassee | FL | 196,169 | 3,879 | 545 | 12 | 103 | 122 |
| Honolulu | HI | 985,138 | 4,764 | 958 | 1 | 17 | 73 |
| Oklahoma City | OK | 670,872 | 7,705 | 1,430 | 15 | 61 | 97 |
| Pittsburgh | PA | 302,971 | 4,168 | | | | |
| Salt Lake City | UT | 205,929 | 15,723 | 3,009 | 9 | 132 | 215 |
Crime rate numbers. Total criminal cases, assaults, homicides, rapes, and robberies in multiple American cities we analyzed, in cases per 100K residents. Data from 2022, 2021 and 2020.
Crime Rate of Hialeah in Absolute Numbers Compared to Other Cities
City
State
Population
Total
Criminal Offenses
Assaults
Homicides
Rapes
Robberies
Escondido
CA
150,507
7,310
1,401
5
22
140
Chula Vista
CA
275,978
9,010
1,982
6
31
251
Palmdale
CA
169,450
2,934
533
10
51
155
Santa Ana
CA
310,227
8,370
869
15
145
401
Santa Rosa
CA
178,127
3,836
667
4
110
135
Anaheim
CA
346,824
10,122
681
16
133
412
Huntington Beach
CA
198,711
4,430
313
3
70
107
Hialeah
FL
220,490
4,324
319
7
27
99
Tallahassee
FL
196,169
7,609
1,069
24
202
239
Honolulu
HI
985,138
46,933
9,438
8
166
719
Oklahoma City
OK
670,872
51,689
9,595
100
406
653
Pittsburgh
PA
302,971
12,629
Salt Lake City
UT
205,929
32,378
6,196
19
271
443
The numbers of total criminal cases, assaults, homicides, rapes, and robberies in multiple American cities we analyzed, in absolute numbers. Data from 2021 and 2020.
It would be best if you took all this information with a grain of salt. These numbers appear to be alarming, but most of the crime is concentrated in the bad areas of Hialeah.
Knowing which areas to avoid will help you steer clear of any risks or dangers.
The Bad Part of Hialeah
By now, you know that Hialeah isn't the safest city in the United States to visit. Hialeah features some dangerous locations and communities you should consider avoiding if possible. But there are also decent, good places to live. Using data, we named each of them.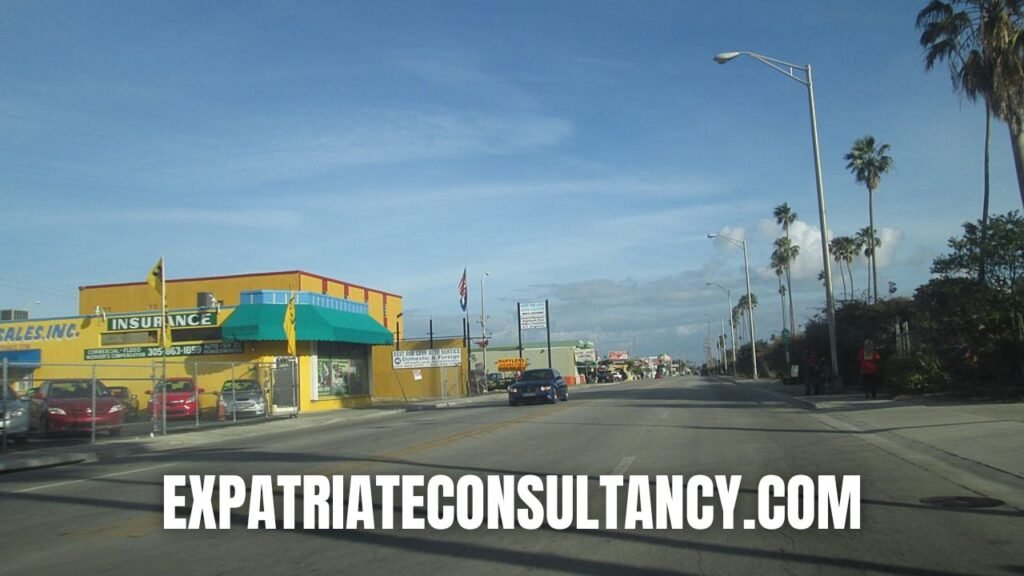 What are the bad parts of Hialeah?
Opa-Locka is one of the most dangerous areas in Hialeah. This city, which borders Hialeah, is regarded as one of the most hazardous in the country. Visitors to this town should be wary of gang-related activity.
Opa-Locka was named among the top 100 most hazardous cities in the United States by the National Council for Home Safety and Security. This dangerous area came in third of the 100.
Not to be outdone, four Florida cities also made the top 25, trailing only Michigan with six.
Other Florida communities on the top 100 list include:
11. Cocoa
17. Belle Glade
41. Homestead
72. Daytona Beach
94. Miami
To help give you an idea of how bad crime can be in the area, four cities were in Miami-Dade County: Opa-Locka, Florida City, Homestead, and Miami. That was more than any other county in the state.
So that's covering the greater area and surrounding region. But what about the neighborhoods that are bad in Hialeah?
So, what are the bad neighborhoods in Hialeah, FL.?
It should be no surprise that some of the worst neighborhoods that are found in Hialeah are smack dab in the middle of the poorest and most dangerous areas there. While you're visiting Hialeah, be sure to avoid:
Hialeah Acres
Trojan Park
Seminole City
Is Hialeah, FL., dangerous? Not Really, But some parts might be.
Hialeah can be dangerous after dark, so always walk in groups after the sun sets. If you want to go out for dinner or a drink, bring your friends along, so you have someone to walk back to your hotel or home with.
It would be best if you also avoided any homeless or gang members because they can be dangerous encounters at any time of the day or night. That said, always travel in groups and avoid traveling alone whenever possible.
The eastern section of Hialeah has the highest population density and the fewest resources of any portion of the city. In the last few decades, there has been less money invested in the neighborhood, and there have been more reports of violations, including the development of efficiency or unlawful units added to homes without the proper permissions.
It's not only the government that is holding this area back, but lots of gang fights and violence aren't helping the situation. As mentioned earlier, Hialeah isn't somewhere you want to be caught alone.
Bad Areas of Hialeah
We hope you're not alarmed by all this talk about how risky the Hialeah area can be. Yes, there are places you should avoid, but there are also fantastic places to check out and stay.
Hialeah Best Neighborhoods
What do most people look for when trying to find a good neighborhood? Is it the access to great restaurants and food? The arts and culture? Or is it the safety and amenities?
Finding a great neighborhood depends on the one looking. And in Hialeah, you'll be able to find a little bit of everything. Of course, not all Hialeah suburbs are created equal, so we set out to uncover the best ones.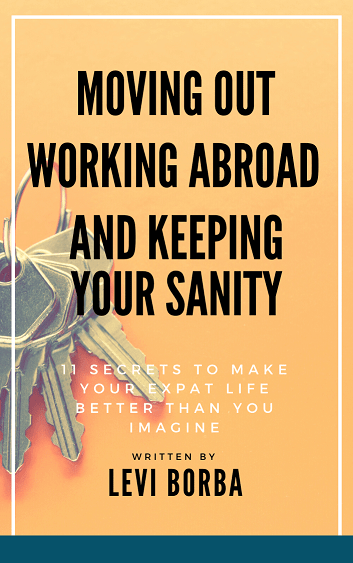 What are the best neighborhoods in Hialeah, FL.?
Some of the city's loveliest areas would be rated pretty low in California or New York. Still, with Florida's high affordability and low cost of living, it's a fair compromise. The top neighborhoods on the list include Sunset Lakes, Bay Harbor Islands, Weston, Surfside, Pinecrest, Coral Gables, Aventura, Miami Shores, Bal Harbor, and Sunny Isles Beach.
The Top 3 of the Best Neighborhoods in Hialeah
1. Sunset Lakes
The clubhouse and recreation center at Sunset Lakes is a big draw for those looking for luxury at an affordable rate. The facilities include a tropical resort-style swimming pool, a children's wading pool, and a poolside shade pavilion. The nearest Gulf Coast resort is 1.5 hours away at Clearwater, and the Atlantic Coast and Kennedy Space Centre are both within 1-hour drive, not to mention not even an hour from Walt Disney World Resort.
2. West Lakes Estates
It's very safe at West Lakes Estates, and the locals are about as wealthy as you'll find in the Hialeah metro region. However, if you could manage to find a spot in this area, you'll be able to enjoy the rich nature spaces, the clean and beautiful atmosphere, and partake in the local biking and cycling clubs. There's even a freshwater lake in the center park to enjoy some morning or afternoon fishing.
3. Bay Harbor Islands
It's very safe at Bay Harbor Islands, and the locals are about as wealthy as you'll find in the Hialeah metro region. The disadvantage? Schools are becoming increasingly crowded, and the high cost of living makes most of the city out of reach for most families.
Is Hialeah, FL, a Good Place to Live? Our Conclusion
Hialeah is a relaxed town with tight-knit neighborhoods. Hialeah's cost of living and real estate is relatively low, making home ownership reasonably possible. As we mentioned earlier, the crime rate in the city is mild, but it is on a steady decline.
Hialeah's infrastructure is well-built and managed, so you will have access to all necessary amenities without some of the bigger city inconveniences like heavy traffic, pollution, or loud noises. However, taking extra precautions to secure your home if you decide to live here is a good idea.
What is there to do in Hialeah, FL.?
Mountain biking, football, and picnics are just a few of the activities available in the many parks in Hialeah for individuals who enjoy spending time outside. The park's new Miami Water sports Complex is also available for boat wakeboarding, waterskiing, wake surfing, kneeboarding, and paddle boarding.
Milander Park also contains an auditorium and a stadium with 10,000 people for sporting events. Hialeah Park Racing Track is also a popular gathering place for horse race watchers and bettors.
Is Hialeah safe for families?
Hialeah can seem to be a decent place to raise a family because it is affordable. However, a lot of the crime spills over into many other areas of Hialeah and can leave you and your family feeling vulnerable. This is definitely a personal decision to make, especially because your dollar goes a lot further than in other cities around the US. So you need to do what's best for your family.
​​Hialeah, Florida, is famous for being the city where everyone knows your name. However, this does not imply that it is entirely without its flaws. The schools in the area don't rank the highest in the nation and have a reputation for not being the safest in the country either.
But that's not to say that it's entirely not worth checking it out for yourself. You just have to have your risk-benefit analysis checklist done beforehand.
Extra Tips to Make Your Stay in Hialeah Even Safer
1st — If you are visiting the city, there are plenty of options in terms of luggage storage, so you don't need to walk around with your carry-on bags. Reliable, convenient, and inexpensive luggage storage services you can find at Radical Storage.
2nd — Areas surrounding airports and train stations can be dangerous.  Book a transfer in advance from the Miami (MIA) Airport, or from any station, to your destination and vice versa, so you can avoid scammers and criminals. I often used Get Transfer for that and it always worked fine.
3rd — If you want to walk around and see some historical spots without the risk of getting lost or wasting your time, hire a guide. You can find some amazing and reliable guides and tours at Viator. They will give you insider information about historical facts and curiosities, and also warn you of risky areas and keep you safe.
---
If you enjoyed this article answering the question Is Hialeah Safe? here are a few other reading suggestions for you:
9 Books about Relocating to Gain an Edge in Your Life
The Most Violent Cities in Europe BY COUNTRY
THESE Are the Cheapest Cities to Fly to In Europe
Some of the links of this article may be affiliate links, meaning that the author will have a commission for any transaction.