Is Pittsburgh, Pennsylvania, a safe place to live in or visit?
The east coast of the United States is home to some interesting cities. It's definitely not an easy choice for young professionals when having to choose between places like New York, Boston, and Washington, D.C.
Unfortunately, many other incredible cities tend to be overlooked when planning a trip to the Northeast.
Pittsburgh is one of those overlooked urban centers, but doing so will cause you to miss out on some of the best that the United States offers. Pennsylvania is home to the city of Pittsburgh, with the 26th highest population in the USA. About 302,000 people call Pittsburgh, PA., home.
Just to make it clear from the very beginning: there are way more dangerous places in PA than Pittsburgh. You can see by yourself in this ranking of the most dangerous cities in Pennsylvania. Even Philadelphia is more violent.
Often known as the Steel City or the City of Bridges, this was once a manufacturing and industrial powerhouse. Home of the University of Pittsburgh as well as attractions such as the Andy Warhol Museum, Pittsburgh still has lots to offer.
So, if you're thinking about going there or moving there, you might be worried about how safe Pittsburgh is.
There are safety issues associated with visiting Pittsburgh, as there are with any city. In the next few lines, we will look at some of the most pressing safety issues and neighborhoods you'll want to avoid. We'll also look at some of the best places not to be missed and take a deep dive into crime statistics.
Before, we wrote some guide about violence with considerable repercussion (and a fair share of polemics):
So, getting right to it:
Is Pittsburgh a safe place to visit?
The overall answer is "yes." Pittsburgh is one of the safest major cities in America. The overall crime and safety concerns are well below the national average, especially compared to other major cities on the east coast.
This major city in the United States combines the atmosphere of hardworking, blue-collar American workers with the beautiful rural vibes that the nation has to offer. You'll feel like you're in a big city and a country farm all at the same time.
There's a lot to see and do in the city. But, like any good traveler, you'll definitely want to do some comprehensive research to get to the bottom of what Pittsburgh offers—the good and the bad.
That's where we've got you covered!
The Crime Rate in Pittsburgh, PA
How Pittsburgh's Crime Rate Compares to Other Cities
Below you can see two tables.
The first table shows the crime rate (as well as the homicide rate and other information) of Pittsburgh and compares it with other cities we analyzed. The source of the data is the FBI reports.
Crime Rate of Pittsburgh (Proportional to the Population) Compared to Other Cities
Here the crime numbers are divided by the population and demonstrated as cases per 100,000 habitants, meaning that they are proportional to the number of residents. By clicking on the name of each city, you will find a complete article with their best neighborhoods, areas to avoid, crime rates, etc.
| | | | | | | | |
| --- | --- | --- | --- | --- | --- | --- | --- |
| City | State | Population | Total Criminal Offenses per 100K Resid. | Assaults per 100K Resid. | Homicides per 100K Resid. | Rapes per 100K Resid. | Robberies per 100K Resid. |
| Escondido | CA | 150,507 | 4,857 | 931 | 3 | 15 | 93 |
| Chula Vista | CA | 275,978 | 3,265 | 718 | 2 | 11 | 91 |
| Palmdale | CA | 169,450 | 1,731 | 315 | 6 | 30 | 91 |
| Pasadena | CA | 135,732 | 2,696 | 412 | 3 | 4 | 132 |
| Santa Ana | CA | 310,227 | 2,698 | 280 | 5 | 47 | 129 |
| Santa Rosa | CA | 178,127 | 2,154 | 374 | 2 | 62 | 76 |
| Anaheim | CA | 346,824 | 2,918 | 196 | 5 | 38 | 119 |
| Huntington Beach | CA | 198,711 | 2,229 | 158 | 2 | 35 | 54 |
| Hialeah | FL | 220,490 | 1,961 | 145 | 3 | 12 | 45 |
| Tallahassee | FL | 196,169 | 3,879 | 545 | 12 | 103 | 122 |
| Honolulu | HI | 985,138 | 4,764 | 958 | 1 | 17 | 73 |
| Oklahoma City | OK | 670,872 | 7,705 | 1,430 | 15 | 61 | 97 |
| Pittsburgh | PA | 302,971 | 4,168 | | | | |
| Salt Lake City | UT | 205,929 | 15,723 | 3,009 | 9 | 132 | 215 |
Crime rate numbers. Total criminal cases, assaults, homicides, rapes, and robberies in multiple American cities we analyzed, in cases per 100K residents. Data from 2022, 2021, and 2020.
Crime Rate of Pittsburgh in Absolute Numbers Compared to Other Cities
City
State
Population
Total
Criminal Offenses
Assaults
Homicides
Rapes
Robberies
Escondido
CA
150,507
7,310
1,401
5
22
140
Chula Vista
CA
275,978
9,010
1,982
6
31
251
Palmdale
CA
169,450
2,934
533
10
51
155
Santa Ana
CA
310,227
8,370
869
15
145
401
Santa Rosa
CA
178,127
3,836
667
4
110
135
Anaheim
CA
346,824
10,122
681
16
133
412
Huntington Beach
CA
198,711
4,430
313
3
70
107
Tallahassee
FL
196,169
7,609
1,069
24
202
239
Honolulu
HI
985,138
46,933
9,438
8
166
719
Oklahoma City
OK
670,872
51,689
9,595
100
406
653
Pittsburgh
PA
302,971
12,629
Salt Lake City
UT
205,929
32,378
6,196
19
271
443
The numbers of total criminal cases, assaults, homicides, rapes, and robberies in multiple American cities we analyzed, in absolute numbers. Data from 2021 and 2020.
Safety should always be one of your primary concerns when visiting a city for the first time. Fortunately for you, the crime rate in Pittsburgh is significantly lower than in the rest of the country.
Property crimes, such as breaking-and-entering or petty theft, make up most of Pittsburgh's criminal profile. The nature of these types of crimes is typically one that does not include violent crimes.
The numbers start to impress when you compare Pittsburgh's 1 in 222 chance to New York's 1 in 96 chance of becoming a victim of violent crimes. But if you had to dig deep and find one area of concern for crimes in Pittsburgh, it would have to be the rise in gun violence.
The threat posed by firearms is one of the primary worries of tourists traveling to the U.S. Pittsburgh is no exception. In 2022, there were 152 aggregate assaults with a firearm in the city, which is high compared to other major cities around the world.
Nevertheless, it is crucial to put this statistic into context when you compare it with the other major cities on the East Coast. As of Oct 16, 2022, in Philadelphia, there have been 401 fatal shooting victims (the same state as Pittsburgh). That is almost three times that of neighboring Pittsburgh.
Totals and Annual Gun Violence Trends in Pittsburgh
Again, this may sound concerning, but most gun violence reports are isolated incidents in bad areas. Like most major cities in the United States, a lot of gun violence is either gang-related incidents or near significantly impoverished neighborhoods.
If you are concerned about the level of safety in Pittsburgh while you are there visiting, our advice would be to relax – the city has a low crime rate overall. If you take standard precautions as you would in any other major city, you'll be just fine.
Especially if you know what areas to avoid while visiting.
What Are the Bad Neighborhoods in Pittsburgh?
Pittsburgh is often regarded as one of America's largest cities with a small town feel. But that doesn't mean it doesn't have unsafe neighborhoods to avoid. We'll cover some of the worst neighborhoods and give you a rundown of Downtown Pittsburgh's safety.
What are the most dangerous neighborhoods in Pittsburgh?
To start off, according to FBI statistics, the Strip District, Crawford Roberts, Northview Heights, East Allegheny, and Troy Hill are the most violent neighborhoods in Pittsburgh.
These neighborhoods consistently have the highest rates of violent and property crime per capita in Pittsburgh, ranging from 102 to 316% more than other locations. Additionally, avoid Allentown, Perry South, West End, and South Side Flats, which are all areas with higher incidents of crime.
Don't miss: The 8 large US cities that have the lowest crime rates.
The Top 3 Most Dangerous Neighborhoods in Pittsburgh, PA
1. Strip District
The Strip District has 500% more crime than the national average, with violent crime topping 363%. The Strip District has a 203% higher crime rate than Pittsburgh. In this Pittsburgh neighborhood, you have a 1 in 7 chance of becoming a victim of crime.
2. Crawford Roberts
Crawford Roberts is one of Pittsburgh's most dangerous neighborhoods, with a 1 in 10 chance of being a victim of a crime. The crime rate is 307% greater than the national average, with violent offenses 212% higher.
3. Northview Heights
In this neighborhood, a total of 8,616 crimes in a place where the population is about 1,300 were reported. This included a wide range of offenses, including murder and theft. According to FBI figures, there were 2,536 violent crimes and 6,080 property offenses.
Areas to Avoid in Pittsburgh, PA
Is Downtown Pittsburgh Safe?
The answer is yes. While the people there can be a little in your face, they are all good working-class people. Tourists visit several downtown attractions, which are regarded as very safe. As mentioned above, the most dangerous areas are usually neighborhoods. However, the "Pittsburghese" take American football very seriously and can get a little rowdy around the bars during football season.
No matter where you are or what you're doing, it goes without saying that you should always exercise common sense and be aware of your surroundings. If you have the impression that a particular area is dangerous, it is in your best interest to steer clear of it.
The Safest Neighborhoods in Pittsburgh
Now that we've covered some of the areas you should stay away from let's talk about some of the safest neighborhoods in the Pittsburgh area.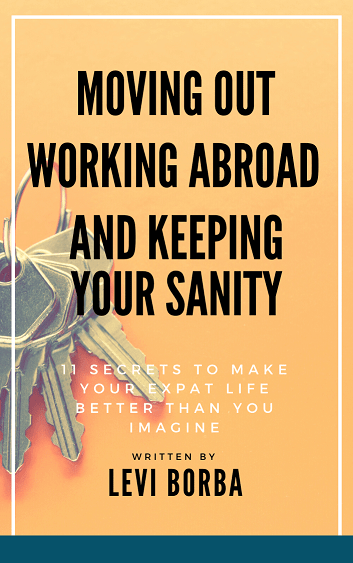 Brookline – Easy Access In and Out of Pittsburgh
It is located south of I-51 and the Monongahela River. It's generally one of Pittsburgh's best neighborhoods, but it's affordable for first-time homebuyers. The Liberty Tunnel and the Pittsburgh Light Rail are both nearby.
Lawrenceville – Young and Hip Part of Pittsburgh
This neighborhood is safer than 73% of other cities in the state of Pennsylvania. It's hip and walkable at all hours of the day, plus it's close to the University of Pittsburgh and Carnegie Mellon University. Many are drawn to the neighborhood's antique mansions and rowhouses.
Oakwood – Best Neighborhood for Families
It's near downtown Pittsburgh but has managed to preserve its rural feel. It has the convenience of the city but the laid-back atmosphere of the countryside – the best of both worlds. Oakwood is one of the safest neighborhoods in all of Pittsburgh. Even though it's a bit pricier in this area, the cost of living here is still below the national average.
Oakwood Park – Best for Families
Despite having some hazardous neighborhoods, Pittsburgh is considered safe in comparison to other cities of a similar size. In most Pittsburgh neighborhoods, people feel safe, the cost of living is low, and house prices are often a lot less than the national average.
Is Pittsburgh a Good Place to Live?
Pittsburgh was once a thriving steel industry city, but its current revival has transformed it into a hidden treasure. Pittsburgh is much cheaper than other big cities in the United States, but it still has all the benefits of a big city, like top-ranked universities, a growing tech scene, world-class cultural institutions, amazing local food, and much more.
Pittsburgh is listed as one of the most affordable locations in the east coast. Its standard of life is hard to beat when you think about how low the cost of living is, how good the schools are, how easy it is to get health care, and how many job opportunities there are in some specific industries.
Overall, you shouldn't let your worries about personal safety stop you from checking out Pittsburgh, Pennsylvania.
Extra Tips to Make Your Stay in Pittsburgh even Safer
1st — If you are visiting the city, there are plenty of options in terms of luggage storage, so you don't need to walk around with your carry-on bags. Reliable, convenient, and inexpensive luggage storage services you can find at Radical Storage.
2nd — Areas surrounding airports and train stations can be dangerous.  Book a transfer in advance from the Pittsburgh International Airport (PIT / KPIT), or from any station, to your destination and vice versa, so you can avoid scammers and criminals. I often used Get Transfer for that and it always worked fine.
3rd — If you want to walk around and see some historical spots without the risk of getting lost or wasting your time, hire a guide. You can find some amazing and reliable guides and tours at Viator. They will give you insider information about historical facts and curiosities, and also warn you of risky areas and keep you safe.
TL;DR: What More You Should Know Before Visiting or Moving to Pittsburgh in 2023
1. What is the cost of living like in Pittsburgh as of 2022 and 2023?
In general, the city of Pittsburgh maintains a relatively low cost of living compared to other cities in the United States. Housing, groceries, and transportation costs tend to be lower than the national average, making it an appealing city to live in, especially for young professionals and those looking to raise a family.
2. What are some safe and dangerous neighbourhoods to avoid in Pittsburgh?
For more details, check the previous paragraphs in this article.
When considering the safest and the bad neighborhoods in Pittsburgh, it's essential to consider the crime rate. The overall safety or dangerousness of a neighborhood typically depends on property crime, such as theft and violent crime rates.
As you explore Pittsburgh, areas with lower crime rates include Squirrel Hill North, Regent Square, and Point Breeze. "Less safe" neighborhoods, based on higher crime data, include Homewood West, Sheraden, and Allentown. However, it's essential to conduct thorough research into neighborhoods when deciding where to live or visit.
3. How does the crime rate in Pittsburgh compare to other cities?
For more details, check the previous paragraphs in this article.
When comparing the overall crime rate in Pittsburgh against other cities in the United States, it's crucial to note that the crime rate varies depending on each city's specific issues. Compared to other cities in Pennsylvania and the national average, Pittsburgh has a moderate crime rate. Property crimes are typically higher than violent crimes in the city. Remember that it's essential to research the neighborhood you plan to visit or move to and take appropriate safety precautions.
---
If you enjoyed this article answering the question Is Pittsburgh Safe? here are a few other reading suggestions for you:
9 Books about Relocating to Gain an Edge in Your Life
The Most Violent Cities in Europe BY COUNTRY
THESE Are the Cheapest Cities to Fly to In Europe
Some of the links of this article may be affiliate links, meaning that the author will have a commission for any transaction.