Discover The Best and Safest Countries to Live in Latin America in 2023
Cost of living arbitrage – Mark this expression because this is an increasing trend since 2021 and it will gain force in the next few years. It is also the reason why we wrote this article about the best Latin American countries to live in 2023.
Because people are becoming more likely to want to live somewhere else, and their choice isn't just based on their own preferences but also on the level of well-being and leisure the host country provides for the same amount of money.
One of our most-read articles ever was about the best cities to retire in Europe. After that, we had a large demand from other public: young professionals like digital nomads and remote workers that are not looking for retirement, but rather for a place to live and perform their jobs online.
And one of their favorite spots is Latin America… why?
Because it is inexpensive.
That is an easy way to end up with more disposable income if they live outside the U.S.
That is why some of our most visited articles are about living in warm, low-cost countries like:
If instead of remote work, you are looking for a place to start a business, check our list of 10 business-friendly countries in 2023.
With no further ado, let's jump into the criteria we used for this article.
The Criteria for The Rank of the Best Latin American Countries to Live in 2023
We used 3 factors to rank from the worst to the best countries in Latin America for an expatriate.
The Human Development Index
The Human Development Index (HDI) is calculated by the United Nations Development Programme (UNDP).
It was first introduced in 1990 as part of the UNDP's annual Human Development Report. The index was developed by Pakistani economist Mahbub ul Haq and Indian economist Amartya Sen. They wanted to create a measure that would capture the social and economic progress of countries beyond traditional economic metrics like Gross Domestic Product (GDP).
Since its introduction, the HDI has been published annually
The HDI is a measure that assesses the overall well-being of a country's people. It considers factors like education, health, and income. When you're looking for a place to live, especially if you're a young professional, digital nomad, or retiree expat, HDI is crucial as it reflects the quality of life you can expect.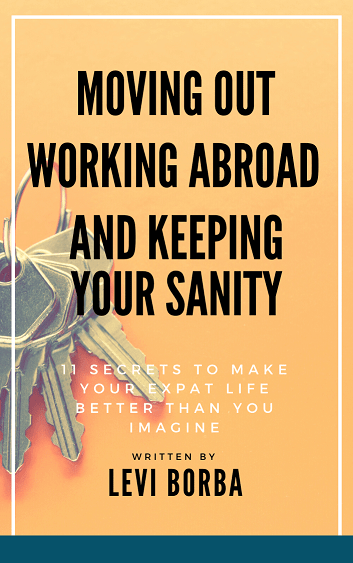 The Living Cost Index by Numbeo
Numbeo, the world's largest cost repository, compiles it. It's a crowd-sourced database with data on housing, healthcare, and other costs of living around the world.
Lower costs are important for expatriates for the very reason we stated in the beginning of this article: we want to get the maximum benefit from the same amount of money.
The Living Cost Index is a measure of how expensive it is to live in a particular place compared to New York City (which has the standard value of 100 on the Index).
For example, if a city has a Living Cost Index of 50, it means that on average, living costs there are 50% lower than in New York City.
This index is very useful for people considering relocating or traveling. It gives a quick understanding of how much money you might need to maintain your current standard of living in a different city or country.
Safety (Using the Homicide Rate as Proxy)
In our ranking, the safety element will be considered based on the homicide rate as defined by the United Nations Office on Drugs and Crime (UNODC).
That means the number of murders per 100 thousand inhabitants. Of course, there are other types of crimes like robbery or kidnappings, but often they fluctuate in line with homicides.
We also considered homicides because, contrary to the safest big cities in the US, or even to the most dangerous cities in Europe, homicides are quite common in many Latin American countries and there is a significant risk of becoming a victim – but that, fortunately, is not true for the top spots on this list.
In fact, countries that are tremendously inexpensive like Colombia or Nicaragua are not present in the top 8 due to their horrible homicide rates.
Honduras: The Absolutely Worst Country to Live in Latin America
This small country in Central America managed to have a worse performance in our indicators than Venezuela, a nation with a collapsed economy.
Honduras is a country with a troubled justice system and rampant corruption, has been a challenging place for expatriates in recent years. The country is also grappling with high levels of gang violence, leading to internal displacement and migration.
These conditions have led to a significant number of Hondurans fleeing the country. This has resulted in a high number of asylum requests, particularly in Mexico.
Human Development Index: 0.634
Living Cost Index: 30.68
Homicide Rate: 38.93
The Surprise: El Salvador Became One of the Safest Countries in the Region
Until not long ago, El Salvador was the most dangerous country on earth, with more than 100 murders per 100,000 people per year (2015). This was 4 times higher than Brazil or Colombia.
At that time, the magazine The Economist made an entire article called "Rivers of Blood: Hell Salvador".
But then things changed, drastically. Today, El Salvador has a homicide rate comparable to some European countries.
It is likely the largest drop in violence in recorded history.
El Salvador didn't make it to our top 8, since the HDI is still very low when compared to the other Latin American countries. However, we wrote an entire article about El Salvador and how it becoming a hotspot for expatriate retirees. since the mind-blowing speed that the country is improving is attracting waves of interested foreigners.
Human Development Index: 0.673
Living Cost Index: 30.11
Homicide Rate: 7.8
The 8 Best Countries to Live in Latin America as an Expat
8th – Costa Rica
Costa Rica offers a variety of landscapes, from beautiful beaches to mountains, providing ample opportunities for outdoor activities. It is considered one of the best Spanish speaking countries to visit, and also one of the best countries to retire. The temperatures range between 12-27°C (70-81°F) year-round, making it an ideal escape from harsh winters in American cities.
In recent years, Costa Rica has seen an increase in tourism, which has led to a rise in living costs (it is the 2nd most expensive country in Latin America, just behind Uruguay).
However, the high quality of life in the country compensates for these higher costs. Costa Rica's commitment to environmental care, its robust private healthcare system, and its stable internal politics are all factors that contribute to its appeal to expats.
Human Development Index: 0.82
Living Cost Index: 44.58
Homicide Rate: 11.26
7th – Peru
This South American country known for its rich history and diverse landscapes, has become an increasingly attractive destination for expats and we covered it in a special article essential for anyone thinking about moving to Peru. It is also one of the 5 best Spanish speaking countries to visit in the world.
The low cost of living is one of the main draws, with a couple able to live comfortably, covering expenses like rent, food, and medical care, for $1,500 a month or less.
Cities like Arequipa and Cusco have become popular with expats.
Arequipa, one of the safest cities in the country, boasts a pleasant climate with 300 days of sunshine a year and a walkable colonial center. Cusco, the capital of the old Inca Empire, is rich in history and offers a mix of modern conveniences and historic charm. The nightlife in these cities is vibrant, offering something for everyone.
Despite its relatively low HDI, Peru's affordable living and relatively low crime rate make it an appealing choice for expats. However, it's worth noting that while the cost of living is low compared to other Latin American countries, imported goods can be expensive.
Human Development Index: 0.777
Living Cost Index: 35.14
Homicide Rate: 7.91
6th – Panama
Panama, a tiny dazzling country in Central America, has been attracting some attention for quite a time already (it is considered one of the best for expatriate retirees) and is very well known among the expat community – we covered Panama in this article. Despite not being a country in South America, it shares many similarities with its Colombian neighbors in terms of climate, but it is much safer and more stable.
Over the past four years, Panama has made significant strides in improving its infrastructure. The country's capital, Panama City, is known to be one of the transport hubs in Latin America and has flight connections to the whole continent and Europe, making it an ideal place for expatriates who also enjoy visiting home once in a while.
Just like Costa Rica, Panama has higher living costs compared to many Latin American nations. However, the relatively high quality of life compensates for the higher costs.
The country has a thriving economy, and the government has implemented policies that have attracted foreign investment and business, creating job opportunities for both locals and expatriates.
Human Development Index: 0.815
Living Cost Index: 44.56
Homicide Rate: 9.39
5th – Paraguay
Paraguay, one of South America's hidden gems for expats, offers a unique blend of affordability and opportunities for foreigners (that is why there are so many Brazilians living there already).
Its low cost of living, coupled with a relatively low crime rate, makes it an attractive destination for those looking to retire in Latin America.
However, it's important to note that while Paraguay has many advantages, it also has its challenges. The healthcare system, for instance, is not up to the standard of many European and North American countries. Many expats prefer to take out private health insurance abroad and travel to nearby countries like Brazil for more serious treatments.
Corruption and money laundering are also concerns, with organized crime being a major issue in the border with Brazil.
Human Development Index: 0.728
Living Cost Index: 29.25
Homicide Rate: 7.14
4th – Bolivia
Bolivia offers an affordable cost of living and a relatively low crime rate, although its Human Development Index (HDI) is comparatively low. This means that while it may be a financially viable option, it is better to opt for the country's large cities, such as La Paz, Santa Cruz, and Cochabamba. They have much better infrastructure and are home to a significant portion of the expatriate population.
In recent years, Bolivia has seen a surge in its population, which has tripled in the last 50 years. This rapid growth, while indicative of the country's potential, has also led to increased pressure on resources and infrastructure. Expatriates should be aware of this when considering Bolivia as a potential home.
The costs, however, are very, very low, so to afford a high standard of living is perfectly possible for American expats.
Human Development Index: 0.718
Living Cost Index: 27.22
Homicide Rate: 6.22
3rd – Ecuador – One of the Safest Countries in South America
While the 1st and 2nd positions on this ranking are no surprises at all, Ecuador in the 3rd place can be considered a shock for many readers.
But it is enough to say that this country is the 3rd safest in Latin America and their homicide rate is lower than the United States (and also lower than some European countries like Russia).
They have also low living costs. Rent, utilities, healthcare, and food are all significantly cheaper compared to North America. In fact, many expats living in Ecuador report feeling healthier and more vibrant due to the fresh fruits and vegetables available year-round.
The country, despite its small size, has regions with tropical and temperate climates. and allows a variety of lifestyles, from the balmy Pacific beaches to the dense tropical rainforests and the majestic Andes Mountains.
Human Development Index: 0.759
Living Cost Index: 30.54
Homicide Rate: 5.8
2nd – Argentina: Virtually Tied With the 1st Place
Argentina topped a few of our lists already (despite the fact that I am Brazilian, I must recognize their qualities). They are the best Spanish-speaking country to visit for holidays (outside Spain) and also a very attractive destination for foreign retirees to live in South America.
This time, they had a virtual tie in the 1st spot of the best Latin American countries to live in.
Their economy is in a bad state? Yes, that is true, and their devaluated currency caused a major brain drain, but this same devaluation also made their costs ridiculously low for a country with an HDI of 0.845.
Argentina is a country with the development levels of Slovakia or Hungary, but the costs of Guatemala. Sounds like a good deal (only if your income is in foreign currency).
Human Development Index: 0.845
Living Cost Index: 32.95
Homicide Rate: 5.32
1st – Chile: The Best Latin American Country to Live In
Almost everyone expected Chile to top this list of the best latin american countries to live in.
The surprising part, however, is that this time they had the company of Argentina, while until a few years ago they would be the unquestionable 1st place (some readers may also argue about Uruguay, but only if you don't consider costs, since nowadays Uruguay is the most expensive country in entire Latin America).
Yes, the last 5 years were not kind to Chile, and their advantage over the rest of the continent reduced drastically. When I lived there (10 years ago), it was a splendid and very safe country.
Santiago had an excellent public transportation system and an infrastructure that also offers every kind of amenity you could expect from developed countries.
Today things are a bit worse than a few years ago,
but…
It is still the safest and most developed country in Latin America.
Human Development Index: 0.851
Living Cost Index: 37.79
Homicide Rate: 4.4
Check here our special coverage about life in Chile, one of the most expected articles on our website!
The Final Rank of the Best Latin American Countries to Live in 2023
| | | | | | | | | |
| --- | --- | --- | --- | --- | --- | --- | --- | --- |
| Position | Country | Human Development Index (HDI) | Living Cost Index | Homicide Rate | HDI Rank | LCI Rank | Safety Rank | Final Score |
| 1 | Chile | 0.851 | 37.79 | 4.4 | 1 | 15 | 1 | 10 |
| 2 | Argentina | 0.845 | 32.95 | 5.32 | 2 | 12 | 2 | 10 |
| 3 | Ecuador | 0.759 | 30.54 | 5.8 | 10 | 8 | 3 | 17 |
| 4 | Bolivia | 0.718 | 27.22 | 6.22 | 13 | 3 | 4 | 19 |
| 5 | Paraguay | 0.728 | 29.25 | 7.14 | 12 | 5 | 5 | 20 |
| 6 | Panama | 0.815 | 44.56 | 9.39 | 5 | 16 | 9 | 22 |
| 7 | Peru | 0.777 | 35.14 | 7.91 | 7 | 14 | 8 | 22 |
| 8 | Costa Rica | 0.82 | 44.58 | 11.26 | 3 | 17 | 11 | 23 |
| 9 | Colombia | 0.767 | 26.08 | 25.34 | 8 | 1 | 14 | 23 |
| 10 | Uruguay | 0.817 | 44.62 | 12.06 | 4 | 18 | 12 | 25 |
| 11 | El Salvador | 0.673 | 30.11 | 7.8 | 15 | 7 | 7 | 26 |
| 12 | Brazil | 0.765 | 28.85 | 27.38 | 9 | 4 | 15 | 26 |
| 13 | Nicaragua | 0.66 | 29.58 | 7.19 | 17 | 6 | 6 | 26 |
| 14 | Mexico | 0.779 | 30.96 | 29.07 | 6 | 10 | 16 | 27 |
| 15 | Dominican Republic | 0.756 | 33.58 | 10.05 | 11 | 13 | 10 | 28 |
| 16 | Venezuela | 0.711 | 27.17 | 36.69 | 14 | 2 | 17 | 32 |
| 17 | Guatemala | 0.663 | 32.17 | 22.5 | 16 | 11 | 13 | 35 |
| 18 | Honduras | 0.634 | 30.68 | 38.93 | 18 | 9 | 18 | 41 |
The rank of the Best Latin American Countries to Live in 2023
---
If you enjoyed this article about the best Latin American countries to live in, here are a few other reading suggestions for you:
The 7 Countries With The Worst Work-Life Balance in The OECD
The Best Cities for Remote Workers in 2023
Levi Borba is the founder of The Expatriate Consultancy, creator of the channel The Expat, and best-selling author. Some of the links in this article may be affiliate links, meaning that the author will have a commission for any transactions.